If you've recently seen an influx of layered, delicate necklaces on your feeds, you're not alone. Before Kim Kardashian piled on a host gold Yeezy neck candy at the 2016 VMAS, and prior to every fashion girl and her sister loading her neck with one chain after another, there was jeweler Vanessa Mooney, quietly brokering the trend.
Now, Mooney operates one of the most popular jewelry brands on Instagram, not to mention the fact the eponymous label has been tapped for collaborations with the likes of Urban Outfitters as well as scooped up by major stockists, Neiman Marcus and Bergdorf Goodman. In the nine years Mooney has been in business, she's effectively blended and bottled Parisian romance and California carefree-chic — which means it was only a matter of time before she expanded into apparel.
"We made clothes!" is emblazoned across the Vanessa Mooney website — an understatement to say the least. The designer did much more than expand to capitalize on her former success in her first clothing capsule. For Spring '18, she meets edgy and girly: pairing florals with pinstripes and scoop backs with business-like silhouettes. These styles will take you from the beach to the boardroom and back again, and they're already selling out.
PAPER caught up with Mooney and check out the full capsule collection, below.
Vanessa Mooney really conquered the Instagram demographic. How do you ensure your designs connect with consumers?

I always try to think a year in advance of the general consumer to make sure the girls I am designing for feel like they are getting something special that everyone else hasn't quite caught onto yet. Like they are seeing something nobody has their hands on yet. I also try to show images that I personally think feel real and beautiful in some way. I am not just "selling" them on something. We all want to see authenticity and real personality.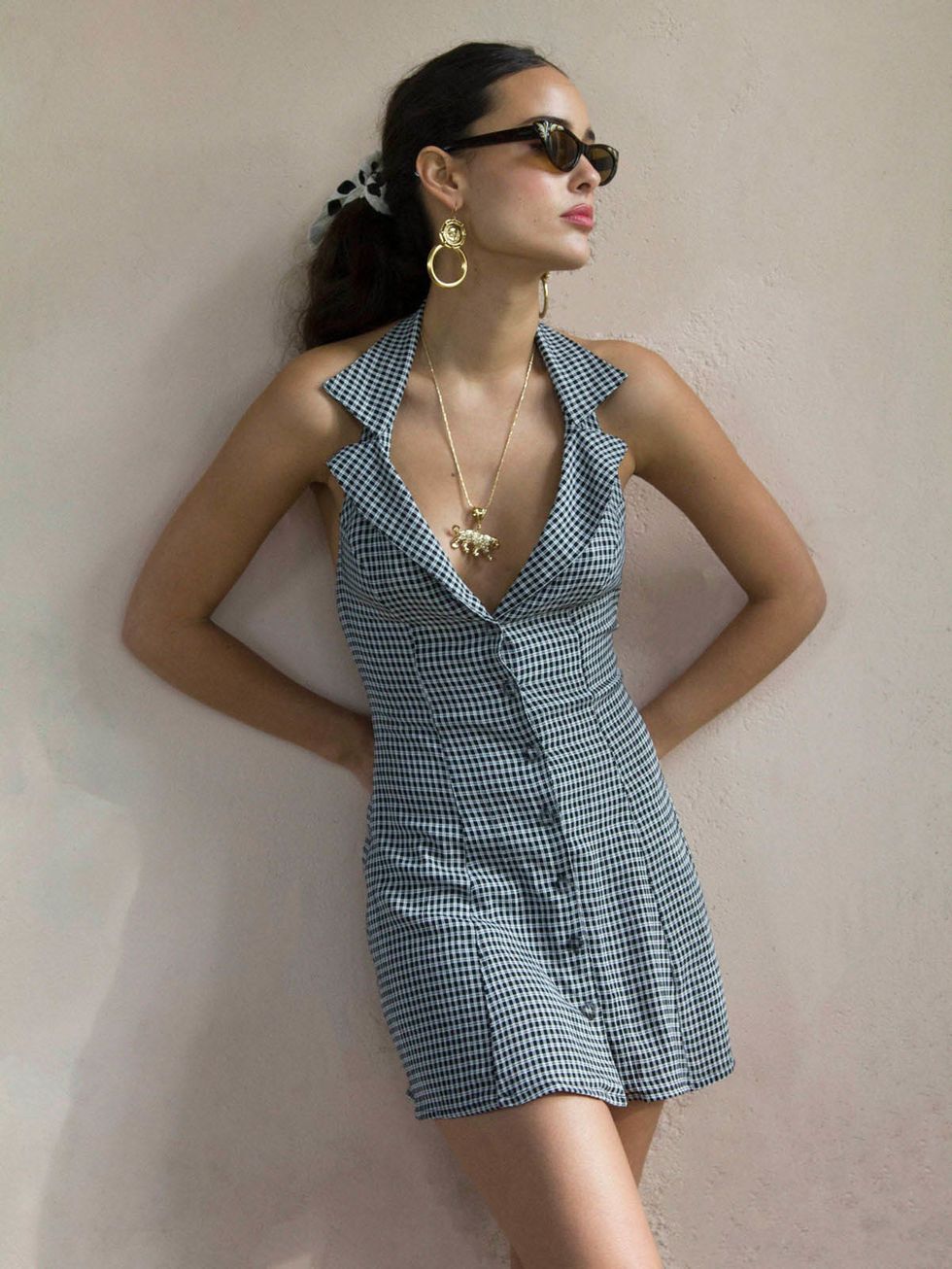 What prompted the expansion into apparel? Are there other avenues you'd like to explore?

I've always wanted to venture into this territory. I've had a passion for vintage clothing my whole life, and I have never thought of myself as just a jewelry designer. I feel like the brand has always been more of a lifestyle brand in the sense of how we style and show our pieces worn. We have designed handbags, shoes, handmade moccasins, graphic tees, home goods, belts, all super fun to work on, but this capsule collection of clothing has been beyond exciting and a special one for us to release. Would love to continue to do more capsule collections of clothing yearly and then possibly shoes and sunglasses.
What's the concept for this capsule?
I wanted to make a few styles that were classic, well-fitting clothing — something you'd wear and have in your closet for years to come, using limited, recycled fabrics with a vintage vibe. Designed and made in the United States. Pieces that felt hard to find anywhere else. The market is so saturated with the same looking, easily accessible pieces. I wanted to create something that felt unique but totally wearable, and sold exclusively on our site.
The affordable jewelry landscape is also oversaturated. Why do you think Vanessa Mooney stands out?
I try to make products that a girl can wear which make her feel authentic and creative — a little against what mainstream is doing. I want our pieces to give a feeling of originality, carefree-ness and sexiness. We are a small company of all females that work really hard to make the experience of our brand feel different than what everyone else is doing to the consumer. Nothing is mass-produced and so much thought is put into everything.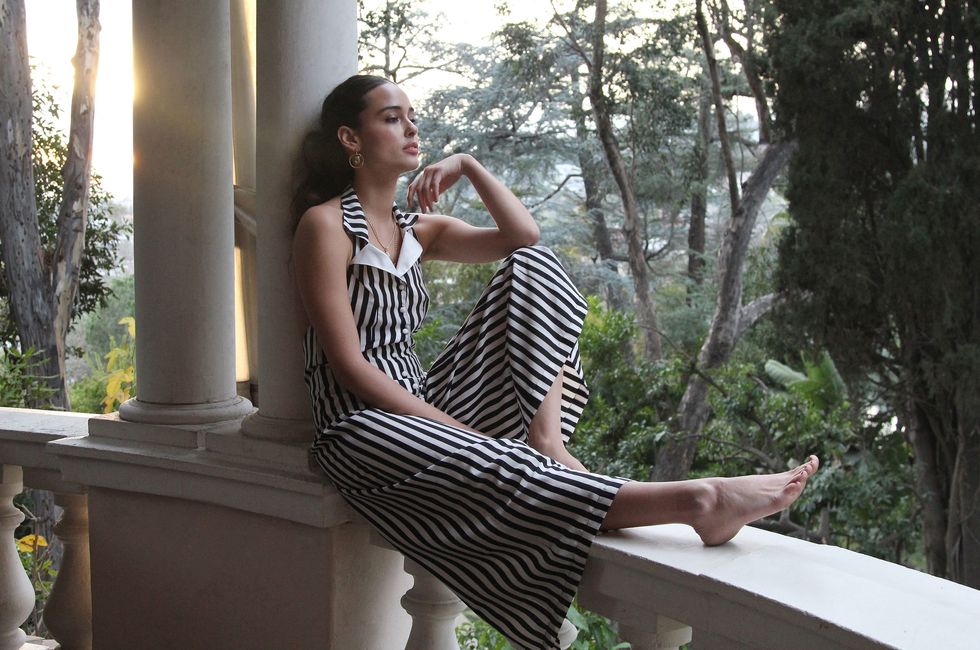 What does femininity mean to the Vanessa Mooney woman?

She is creative, intelligent, wild and sensitive. Femininity is completely her own feeling and nothing similar to anyone else's. She could feel feminine and strong in a masculine collared jumper and then put on a short ruffled dress and feel a completely different sense of femininity and girlie-ness. I think femininity is strength, beauty and confidence.
Is there a particular metal or material (even fabric now) that you would love to work with?
Silks, tulle, velvet, jersey, silver, wood, lucite... man the list goes on. [I] would love to learn and work with so many different types.
Brands are moving away from definitive seasons and favoring capsule collections. Is that something your brand is embracing?
We are fully embracing it. I find it exciting to drop collections immediately and see all of our hard work, sweat, love and tears show itself in our products to our customers without waiting. It is exciting to be still inspired by our creations and relay that to our girl so quickly. We have been focusing on our own direct to consumer business this last year and to be honest I feel so much more connected to my costumer than I ever have. They feel like my best friends and family. It's such a wonderful feeling.
Photos Courtesy of Vanessa Mooney
Sign Up For The Morning PAPER