A written mood board for the month of July: Sitting in the Tompkins Skate Park, beers, ice cream, sweat. The Hamptons, laying in the sun and escaping the city. Running in a field as Pet Sounds by The Beach Boys plays for hours. Market Editor Tasmin Meyer Ersahin highlights the following as the five must-have looks for this July, an entire month that feels like a very long weekend.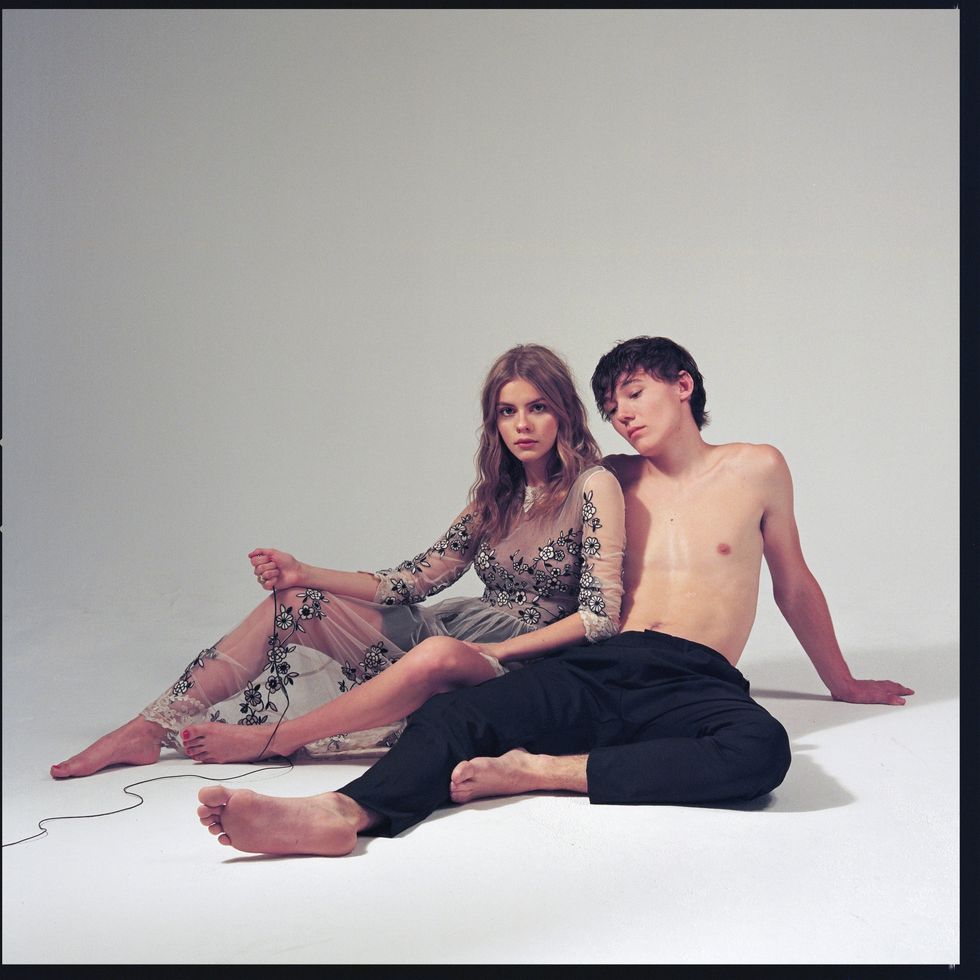 DREAMING OF VICTORIAN COUNTRYSIDE
Sissy Spaceck and a summertime lover.
Tasmin wears dress by REDValentino.
Atticus wears pants by Roberto Cavalli.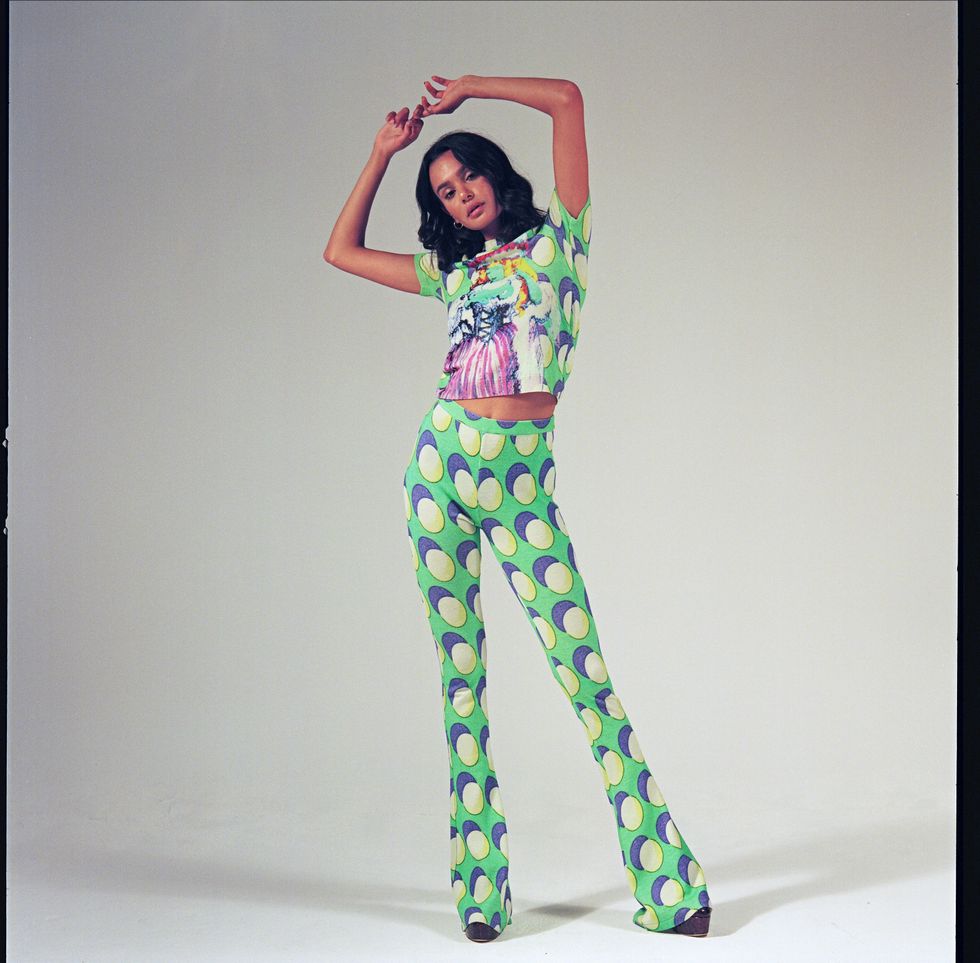 TRIPPY
Pet Sounds and Jeremy Scott on loop.
Samantha wears top and pants by Jeremy Scott and shoes by Alexachung.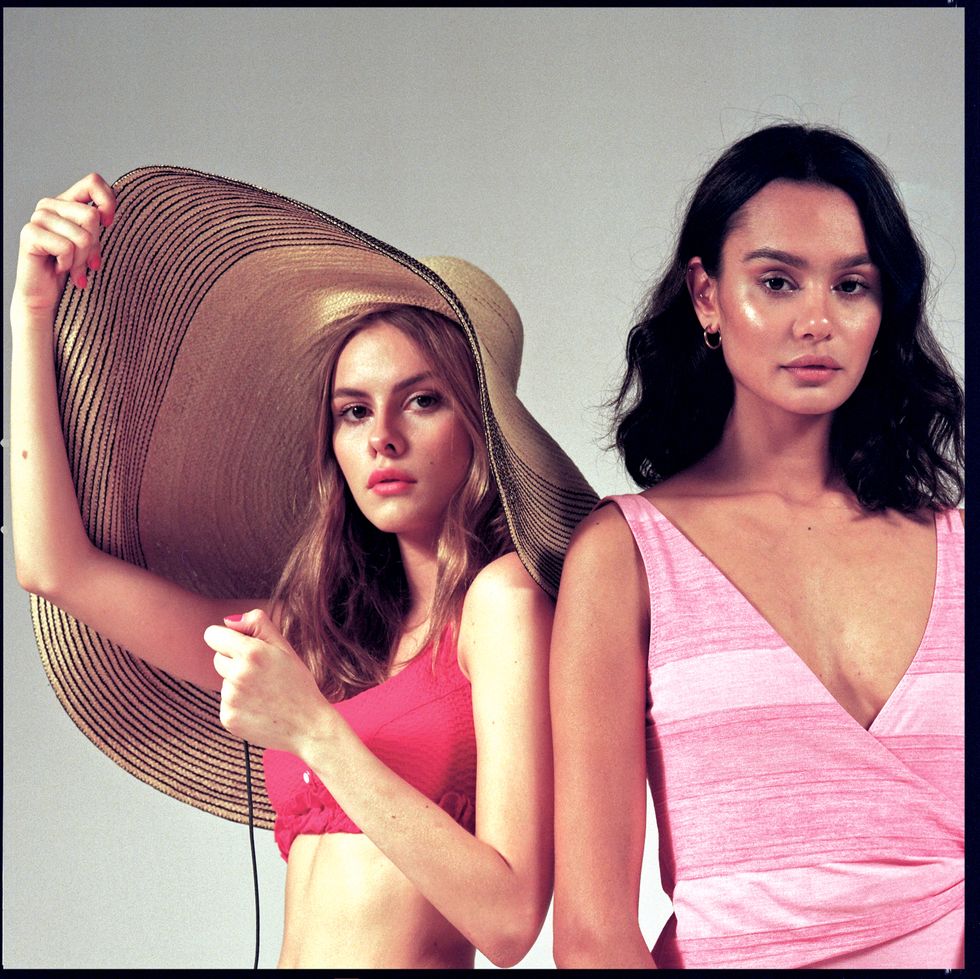 WHO LOVES THE SUN
Sun hats are a must. The bigger the better!

Tasmin wears hat by Lola hats and bikini top by Lisa Marie Fernandez.
Samantha wears one piece by Lisa Marie Fernandez.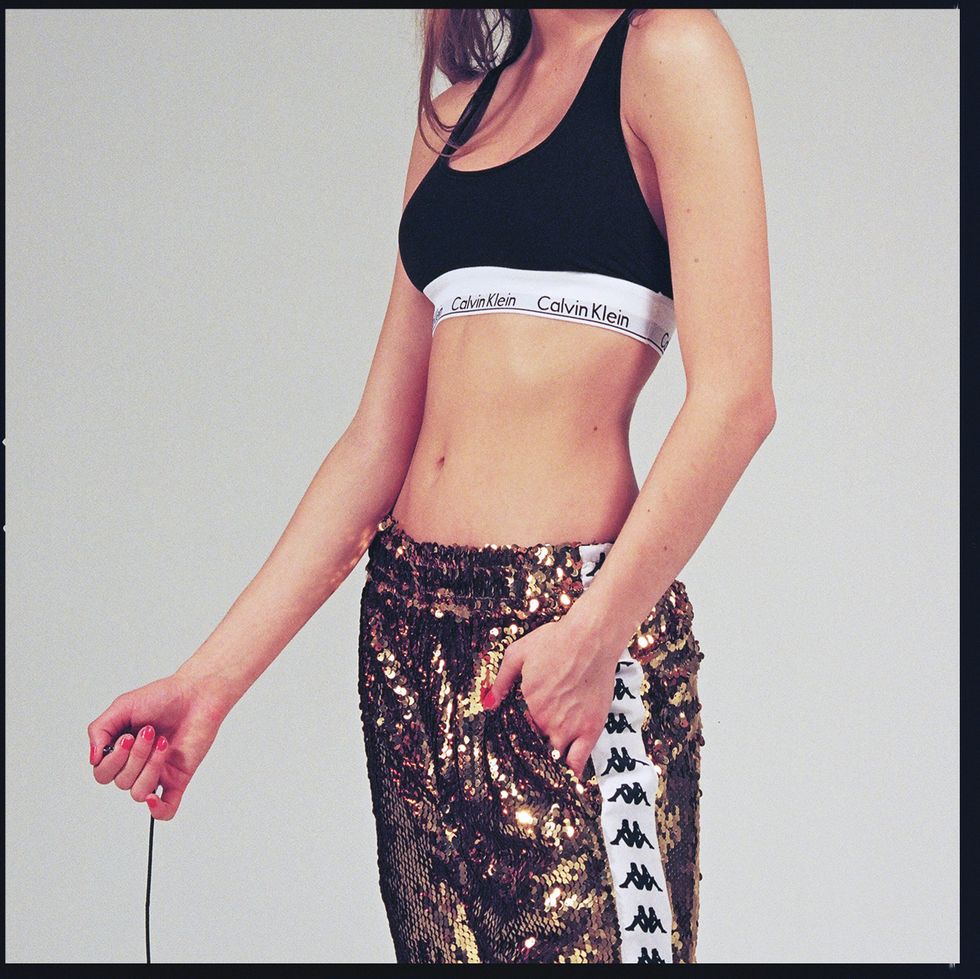 SEQUIN
These gold sequin Faith Connextion X Kappa collaboration sweatpants are everything you need right now.
Tasmin wears bralette by Calvin Klein Underwear and pants by Faith Connexion.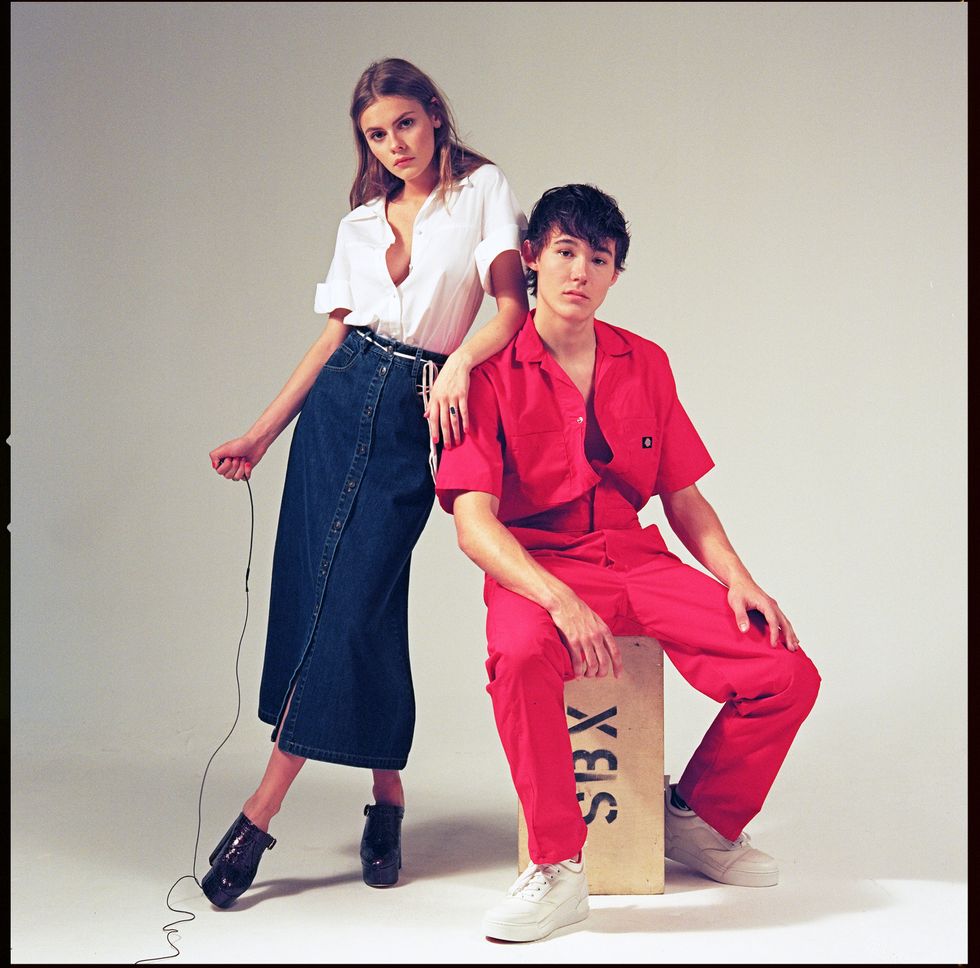 SUMMER WORKWEAR
Dickies coveralls and a Deli uniform shirt are the most fire and versatile pieces in your July wardrobe. Wear them to Tompkins, to work, or when you go out.
Tasmin wears shirt by Erdem, skirt by Sea and shoes by Alexachung.
Atticus wears coveralls by Dickies and shoes by Christian Louboutin.
Photographer & Styling: Tasmin Meyer Ersahin
Models: Atticus Wakefield, Samantha Swan, Tasmin Meyer Ersahin
Makeup & Hair: Carolyn D'Ariano @ Wilhelmina using M.A.C. Cosmetics
Stylist Assistant: Sydney Mitchell and Liz Gulino
Photo Assistant: Cassie Basford
Shot on Hasselblad