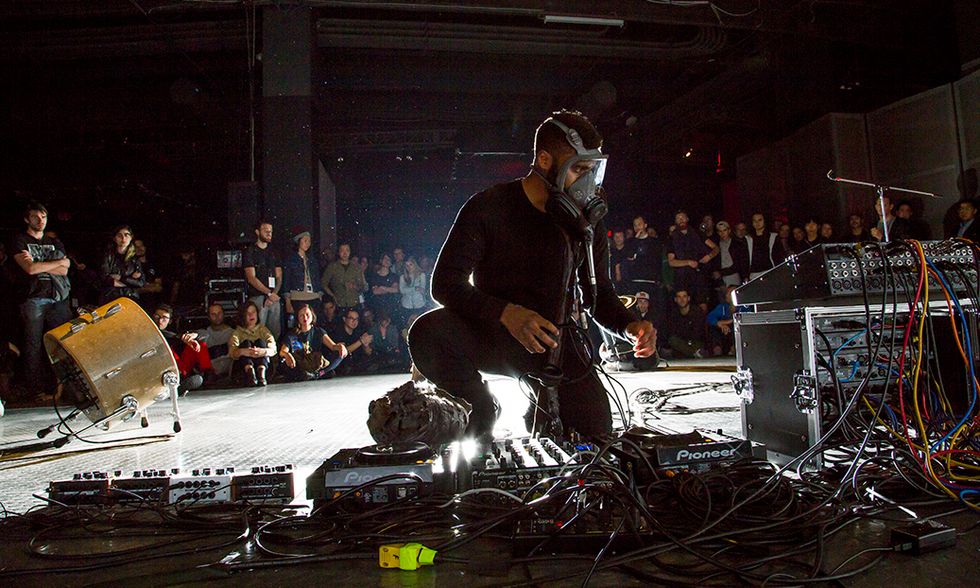 Kevin Beasley
New York artist
Kevin Beasley
presents a new sound installation,
"Untitled Stanzas: Staff/Un/Site,"
on the High Line at West 30th Street and 12th Avenue this week.  He has been recording ambient sounds nearby and will "amplify, accentuate and process" them while also layering the recordings of each performance onto the following days'. Check it out on Wednesday and Thursday, September 23rd and 24th, at 6 p.m. It's FREE and open to everybody.

Rashaad Newsome
's video installation,
"The Conductor,"
depicting the hand gestures of hip-hop MCs, continues nightly through September from 11:57 p.m. to midnight on the electronic billboards in Times Square. On Monday, September 28th, there's also a get-together with Newsome and several young hip-hop recoding artists.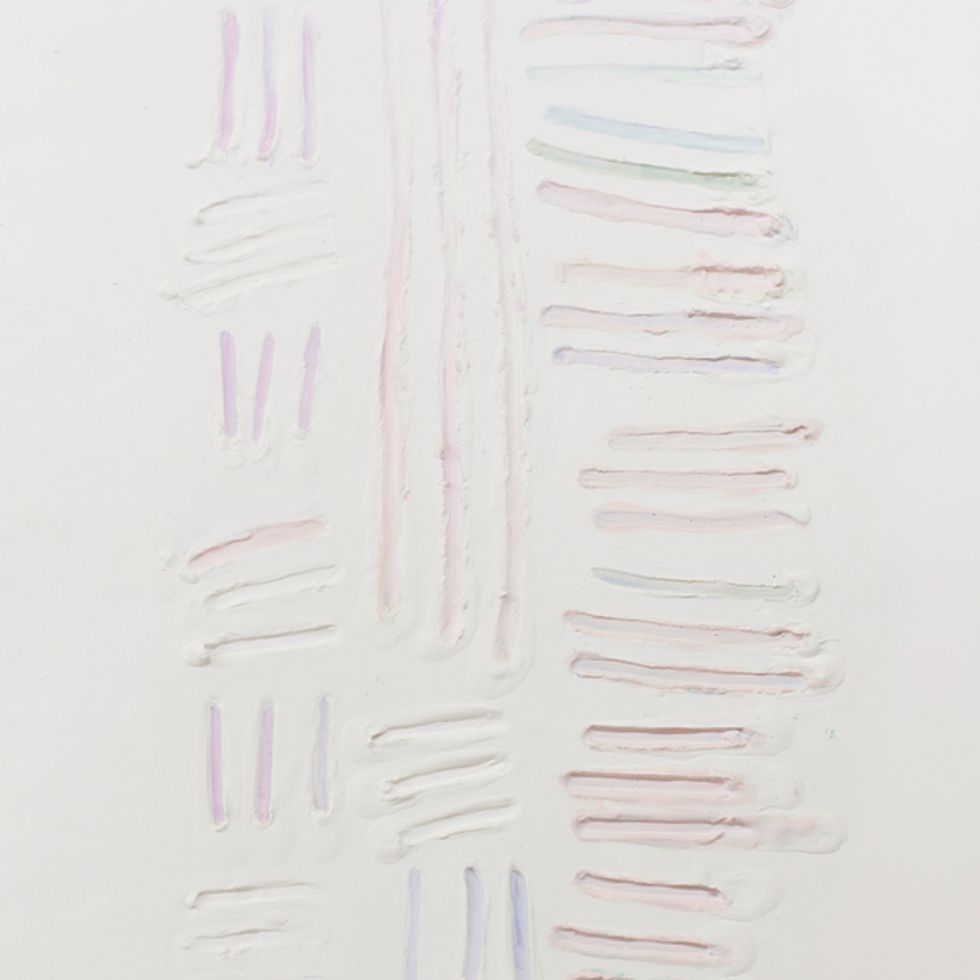 Knockdown Center
(52-19 Flushing Avenue, Maspeth) opens a group show,
"Surface Matters,"
on September 24, 6 to 9 p.m.  The works focus on familiar materials that are deconstructed and transformed.  The show was curated by
Holly Shen
and
Samantha Katz
and the artists are
Brett Day Windham
,
Carolyn Salas
,
Daria Irincheeva
,
Katie Bell
and
Leah Dixon
. It's up until October 17th.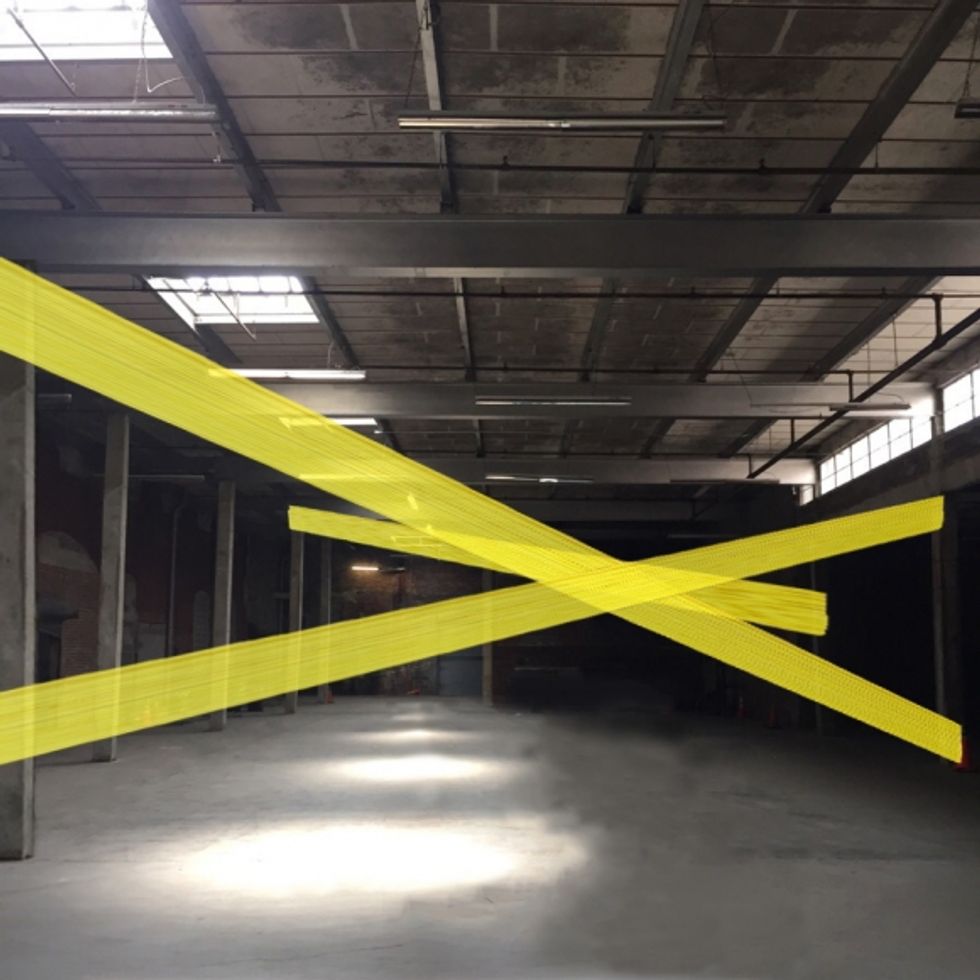 "Tension."
Head out to Red Hook on Thursday, September 24, 6 to 8 p.m., for the opening of a big, new installation by
Joseph La Piana
featuring over 2,6000 feet of yellow latex stretched across a warehouse at
202 Coffey Street
. The work,
"Tension,"
is presented by the
Denis Gardarin Gallery
and it will up through Sunday from noon to 6 p.m. daily.  There's also a La Piana exhibition,
"Contiguous: 30 Works,"
at the Brooklyn artist's studio that you can check out before October 8th by making an appointment via the gallery: info@denisgardarin.com
L.A.-based artist
John Seal
has a exhibition of new works called
"I Upon My Frontiers Here Keep Residence"
opening on Wednesday, September 23rd, 6 to 8 p.m., at
Gavin Brown's Enterprise
(291 Grand Street, third floor).  Up until October 25th.
Agathe Snow
presents the last in a performance series coinciding with her current "
Coyote Ugly
" exhibition on Wednesday, September 23rd, 7 p.m. in
Albertz Benda
's new project space at 515 West 26th Street. The gallery has been configured as a labyrinth "to channel sensations of divided identity, time and space."  Because space is limited, please RSVP to:
rsvp@albertzbenda.com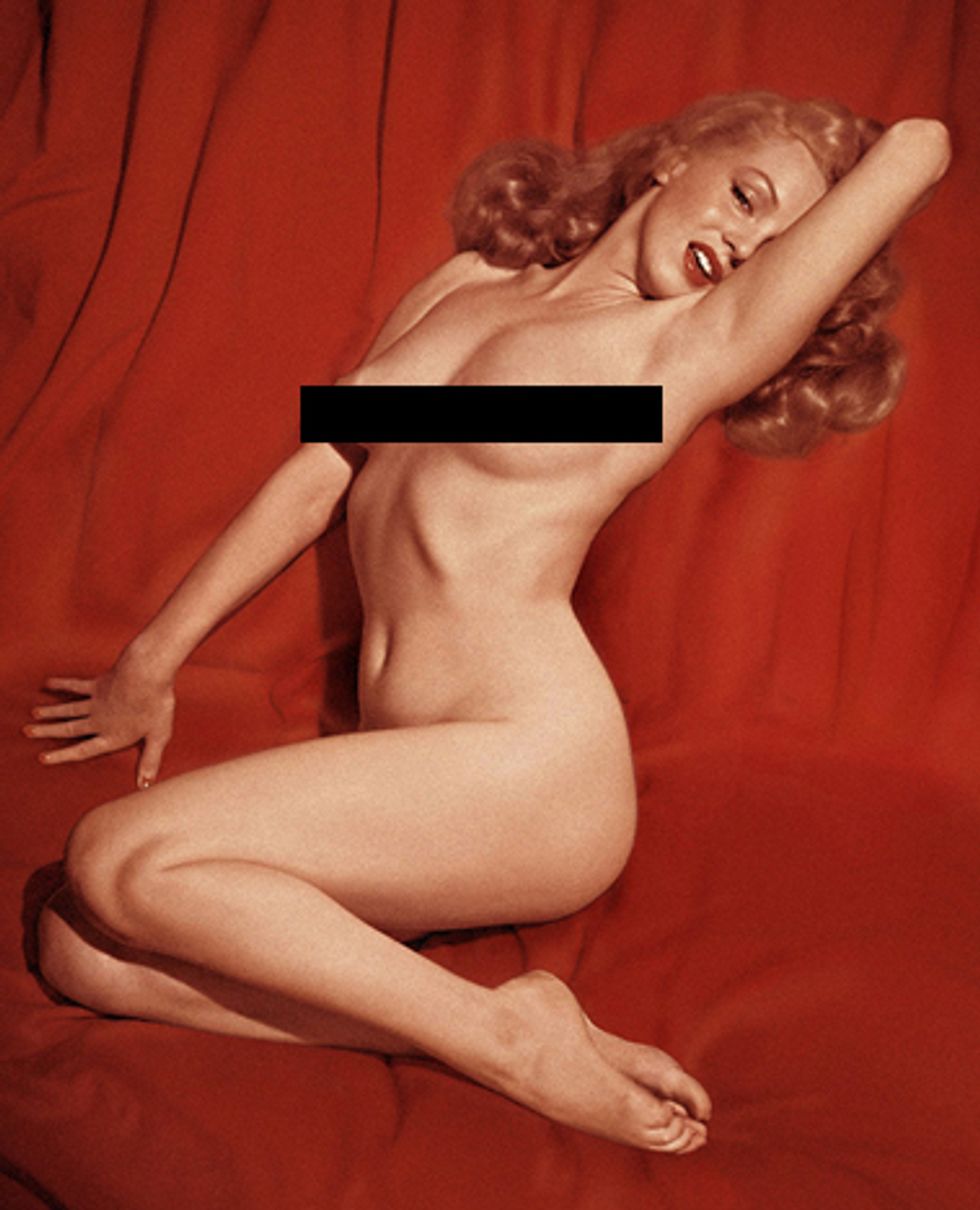 "Red Velvet"

360 Design Gallery
(104 Charlton Street) opens a new exhibit of
Marilyn Monroe
photos on Thursday, September 24th, 6 to 9 p.m. The show includes the color separations used to produce the iconic
"Golden Dreams" calendars from the 1949 "Red Velvet" photo shoot
and other rare photos of Marilyn with Carl Sandburg taken by Len Steckler.  Also on view from 11 a.m. to 6 p.m. on September 25th and 26th.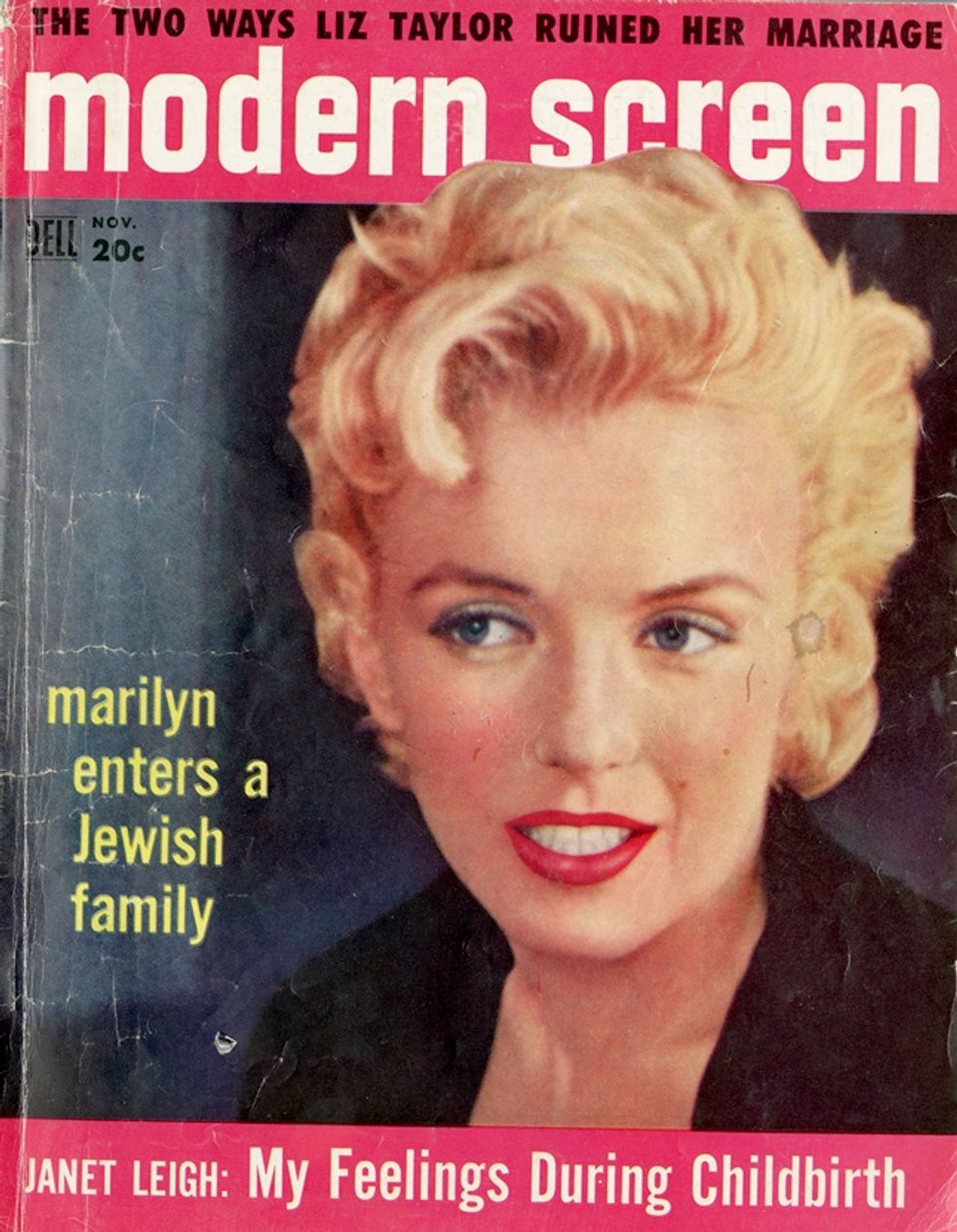 Catch more "Marilyn" at the opening of
the Jewish Museum's
(1109 Fifth Avenue) 
"Becoming Jewish: Warhol's Liz and Marilyn"
on September 25th. The show presents several portraits of the two celebs, both of whom converted to Judaism in the 50s.  On view until February 7th.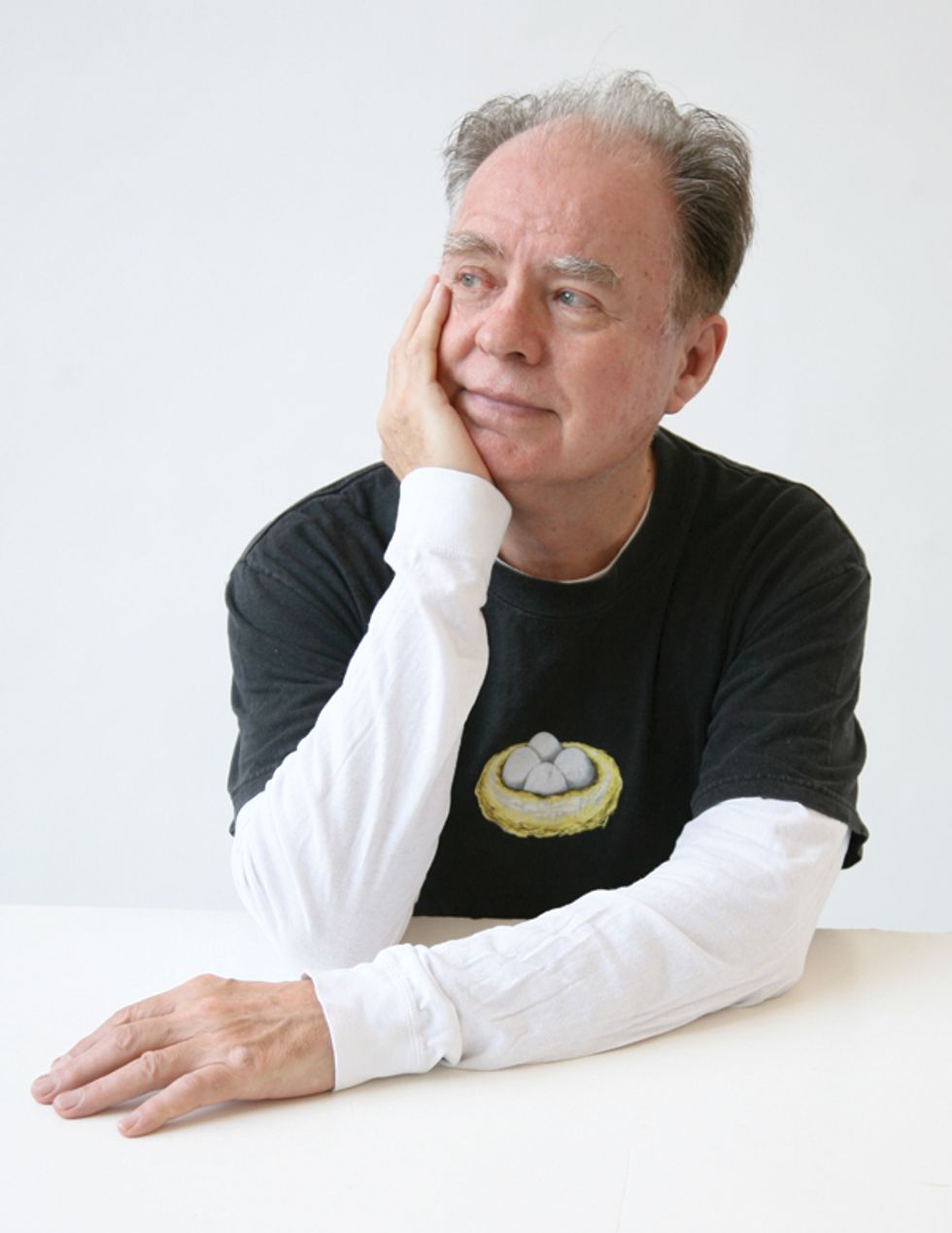 The late, great Tom Murrin
The presentation of the annual
Tommy Award
in honor of the late/great performance artist, actor, comedian (and PAPER contributor)
Tom Murrin
is on September 27, 5 p.m. at the
HOWL! Happening Gallery
(6 East First Street). The honoree for the third annual award is the performance artist Monstah Black. The gallery is also the new home of The Tom Murrin Archive and the presentation is part of the Luna Macaroona Full Moon performance series.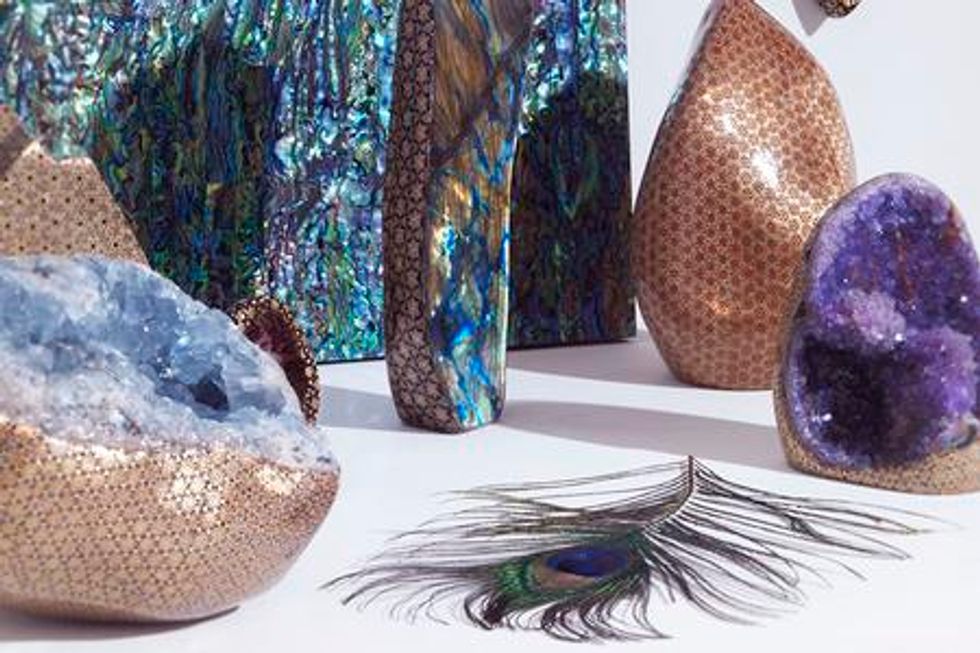 Andeshi Avini
Marianne Boesky Gallery
(118 East 64th Street) opens a new show by
Andisheh Avini
on Thursday, September 24th, 6 to 8 p.m.  For this, his second show with the gallery, the artists takes over the entire townhouse while "re-staging and challenging his visual memories with tableaux vivants that allude to the past." On view until the end of October.
ONGOING (and worth a look):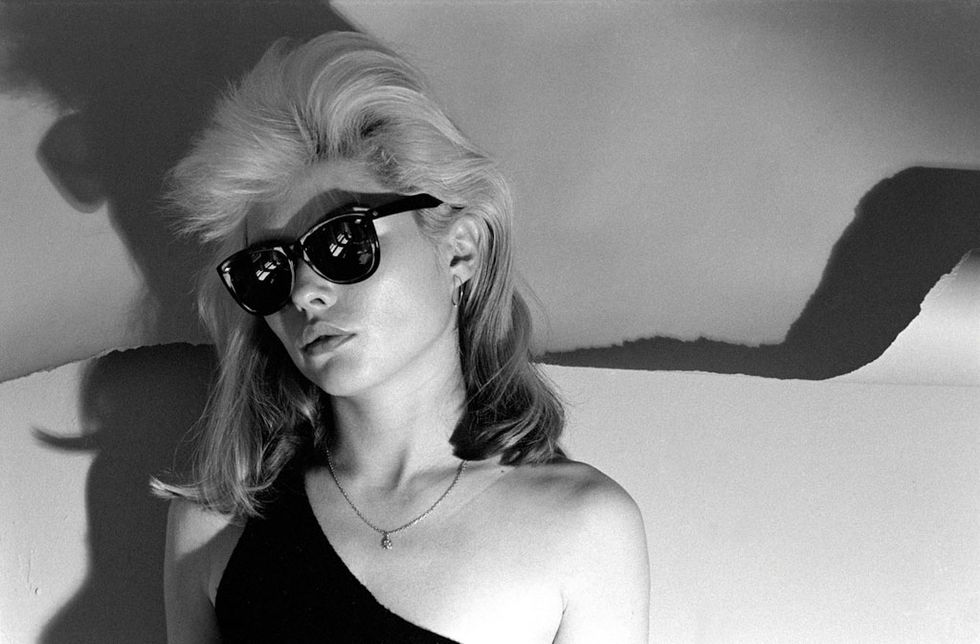 Debbie Harry by Christopher Makos

"The Downtown Decade: NYC 1975 - 1985"
at
Glenn Horowitz
Rare (17 West 54th Street) until October 10.  (You should have saved those Danceteria invites and
Club 57 flyers
.)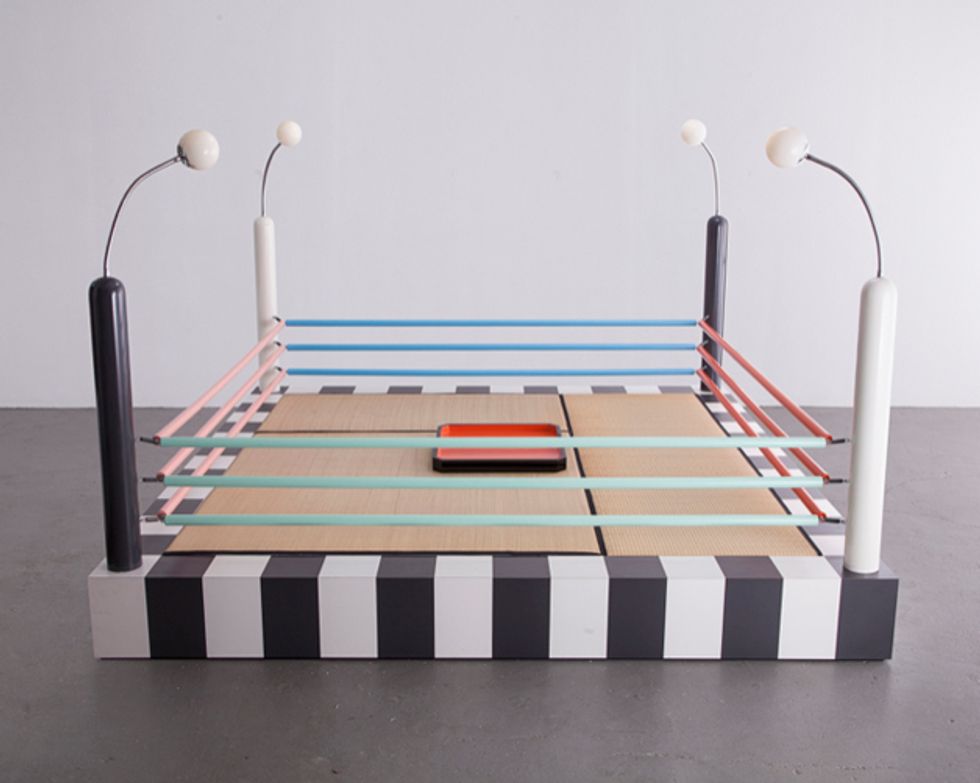 Jim Walrod


"Difficult" curated by Jim Walrod -- featuring design pieces that were originally ridiculed -- at R & Company (82 Franklin Street) until October 29.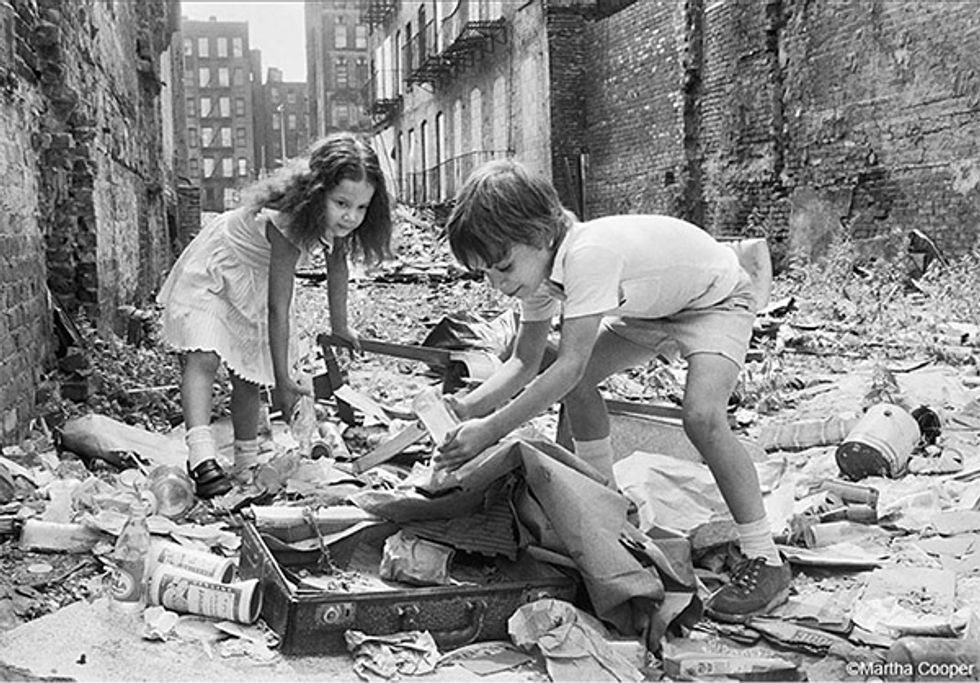 Martha Cooper


"KIDS" featuring works by Martha Cooper and John Ahearn at Dorian Grey Gallery (437 East 9th Street) until October 4.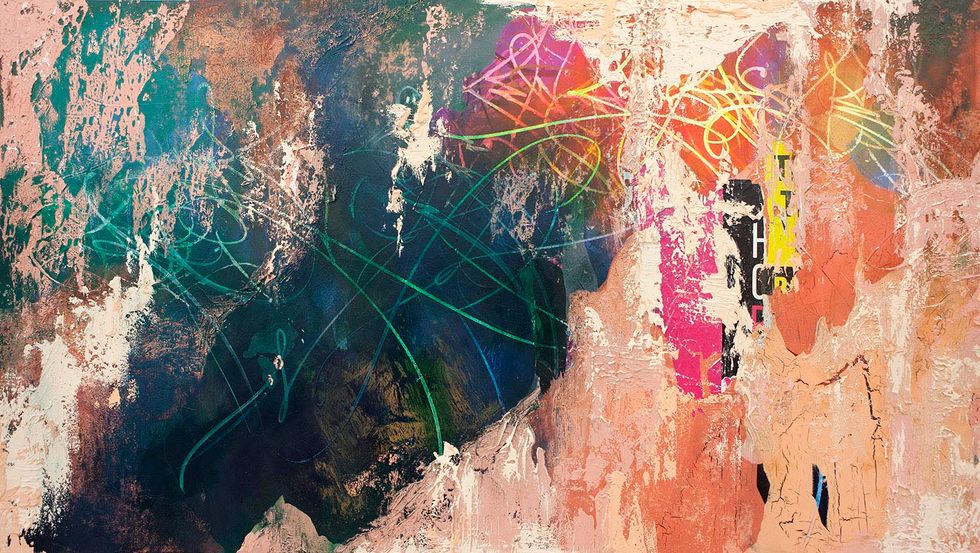 Jose Parla


Jose Parla at Bryce Wolkowitz Gallery (505 West 24th Street) until the end of October.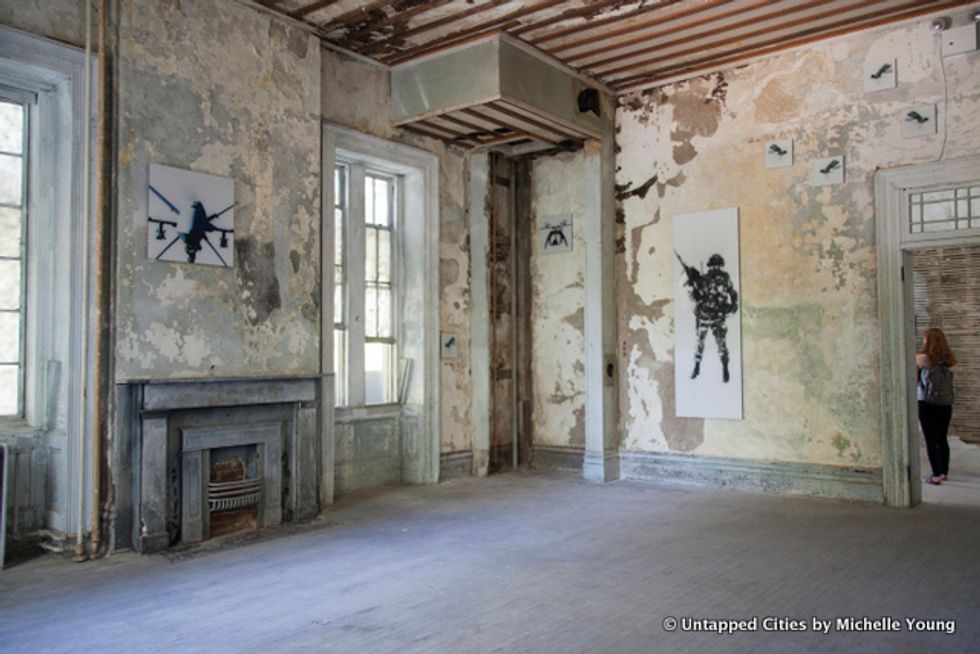 Bettina WitteVeen. Photo by Michelle Young for Untapped Cities


Bettina WitteVeen photo installation, "When we were soldiers...," at the abandoned Hospital at the Brooklyn Navy Yard (Flushing Avenue at Grand Avenue, Brooklyn) until October 24.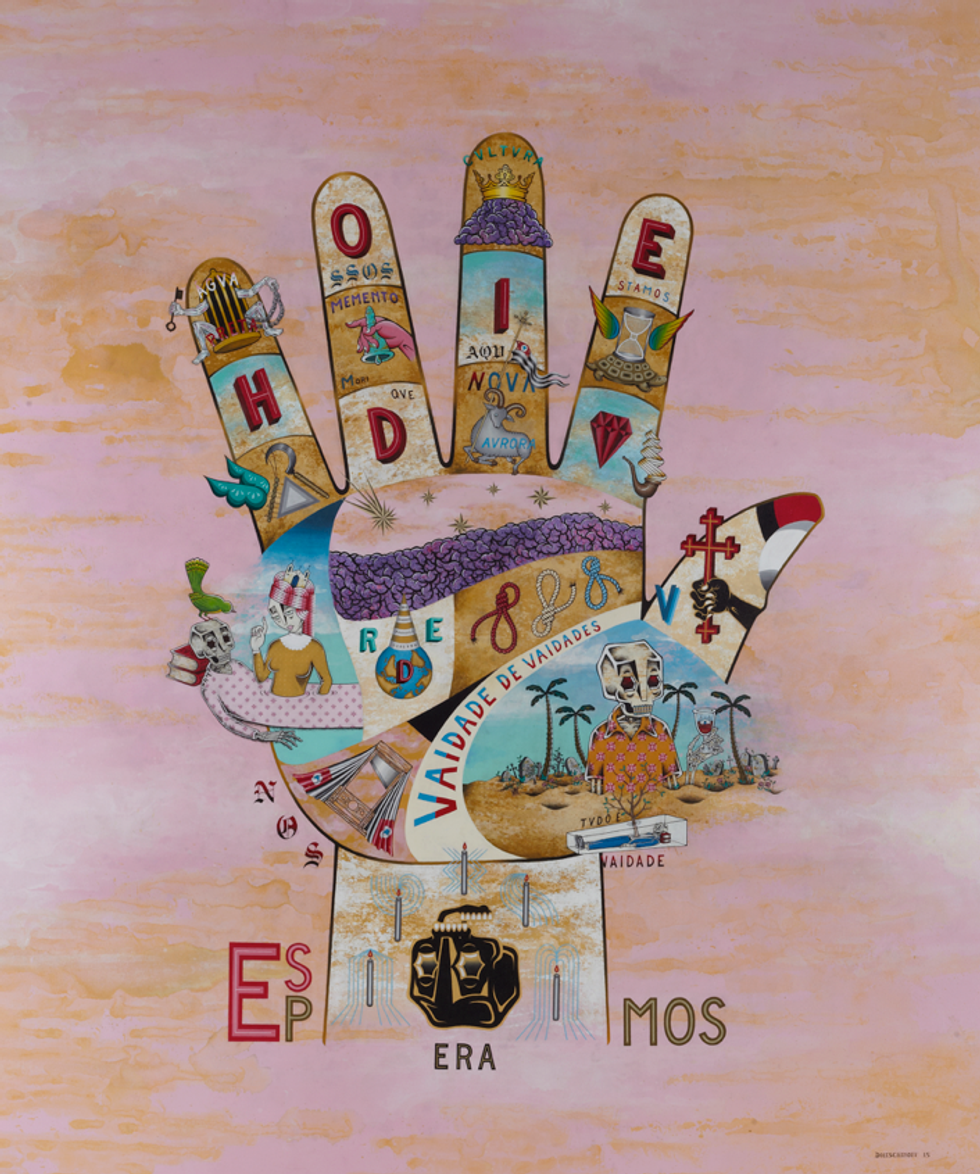 Stephan Doitschinoff


Stephan Doitschinoff solo show at Jonathan LeVine Gallery (557C West 23rd Street) until October 10.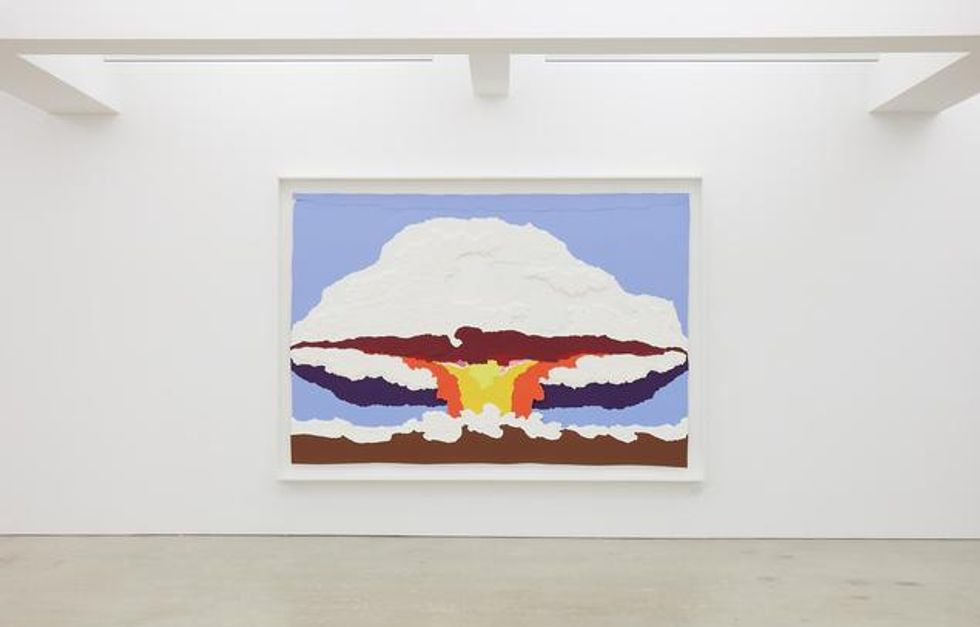 Piotr Uklanski


"Piotr Uklanski: Collages" up until October 28th at Nahamd Contemporary (980 Madison Avenue).





You May Also Like