The Age of Androgyny
Menswear and womenswear mixed on Ferragamo's spring 2019 runway for the first time, and Kaia Gerber notably walked in a gorgeous pink power suit with red undershirt.
Leather
Leather continued to be the go-to material in Milano. Besides a line of perfectly cropped jackets, long, below-the-knee skirts, and bags, Ferragamo also used leather to craft gorgeous all-black overalls that'll appeal to the fashion crowd and mall goths alike.
An Armie of Ferragamo Fans
Moving on from his lovelorn romance with Timothée Chalamet in Italy, Armie Hammer made his way to Milan Fashion Week to sit front row for Ferragamo. The movie star was in good company, as Julianne Moore and Anna Wintour also filed in to see the show.
50 Shades of Beige
Shades of sand, mocha, cream, and cinnamon brown gave a spice to the spring 2019 show, while fuchsia, turquoise, plum, and blood orange (the it-color of Fashion Month) brought a disruptive pop of color.
Flip-Flops
Ferragamo created a must-have flip flop. No longer the domain of suburban moms and dads on vacation, the sandal got a modern update we can all agree on. The design house took inspiration from traditional Japanese flip-flops and created a two-inch wedged variety that will send you towering over everyone at your local pool.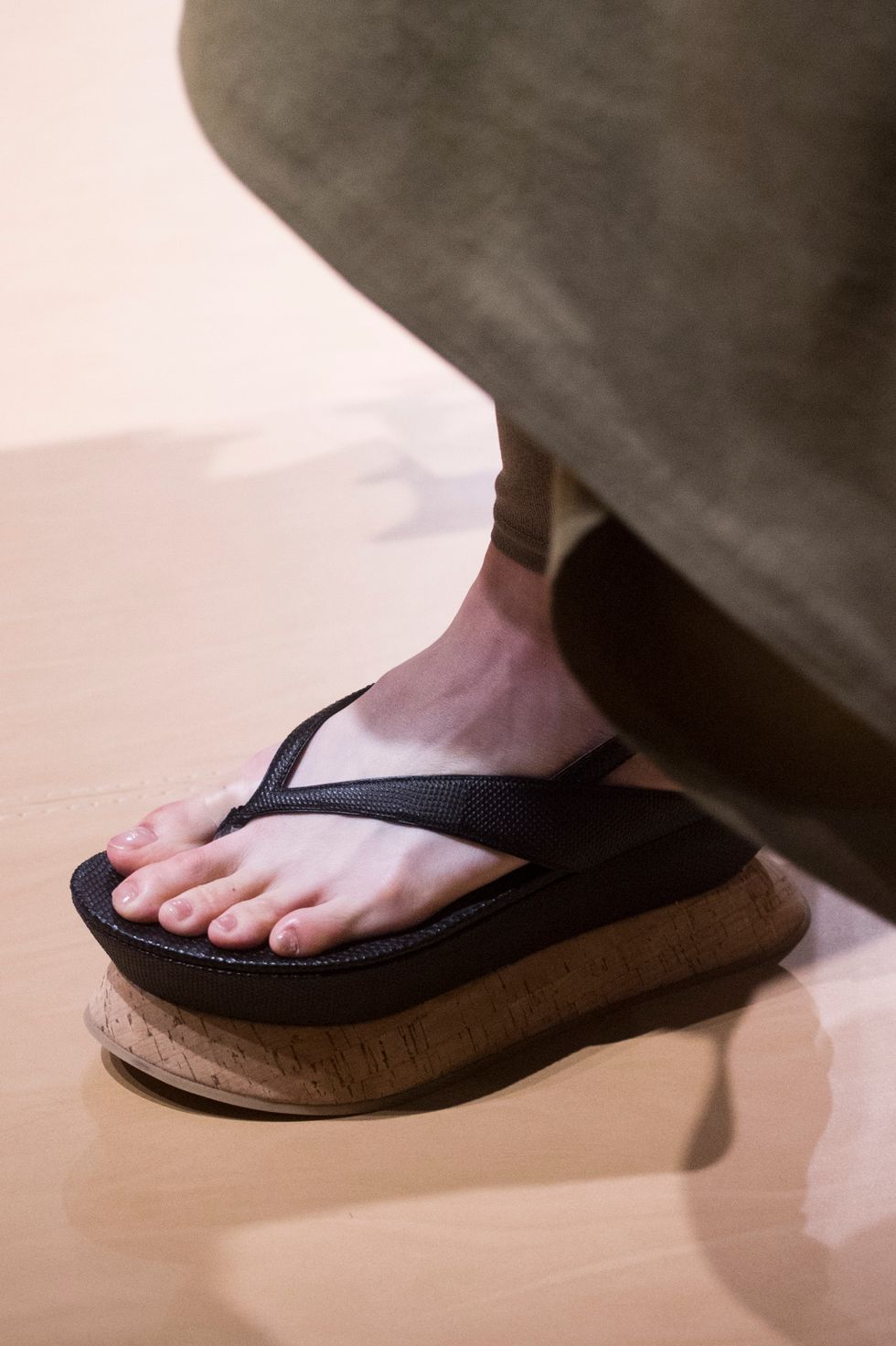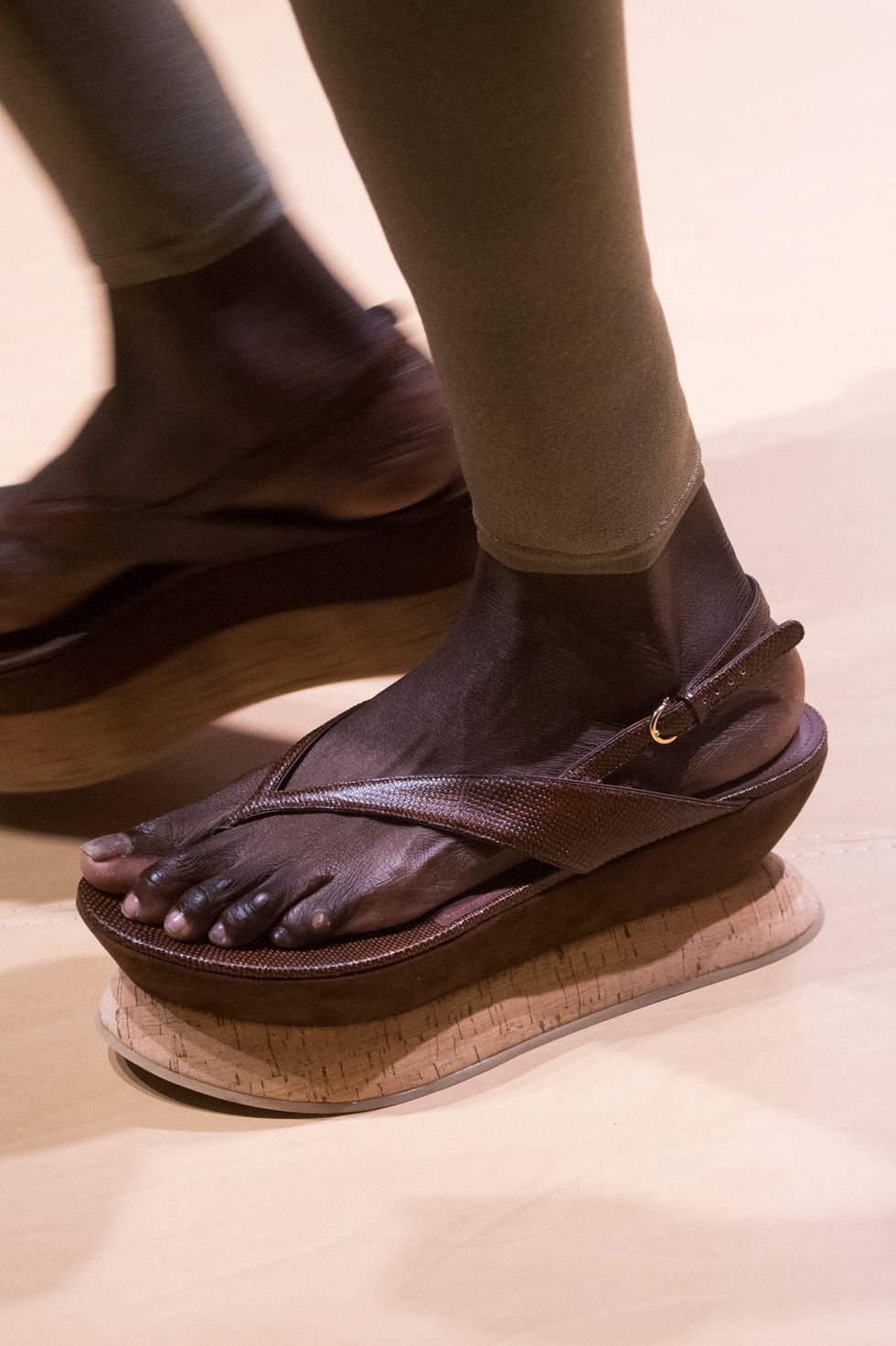 Sign Up For The Morning PAPER