In a tale becoming more common, Ryan Beatty, a Los Angeles-based singer-songwriter, got his start singing cover songs on YouTube.
But the musician is anything but common: his impressive range racked up millions of views online and he steadily built a platform, including recognition in queer circles as a frequent collaborator with acts like Brockhampton. Two years ago, Beatty came out as gay, and just last month, he's released his debut album Boy In Jeans.
The album, written and recorded in LA with producer Calvin Valentine, is an impressive, cohesive, and sweetly evocative collection chronicling latent desire and romance. Radio-ready pop songs like "Crash," "Haircut," "Camo" and "Flash" are colored in vintage synths and electronic stylings that feel like spiritual cousins of senior prom's last slow dance with the boys of his dreams, making his intimate confessionals all the more sacred.
For further context, imagine Boy In Jeans as the soundtrack to a re-vamped John Hughes movie, where Beatty plays the perfectly-coifed ingenue in blue jeans. But in Beatty's case, wide-eyed naivete is substituted for wisdom beyond his 22 years and a refusal to compromise his truth, and why should he?
When chatting with Beatty, I sense in him an unflappable poise and calmness; he picks his words as though he's picking cherries from his own orchard. But Beatty's honesty about his coming-out experience as a fully-fledged musician and as a queer person means he's not too precious.
PAPER caught up with Beatty on the heels of his debut release, and chatted with him about everything from his upbringing to navigating success in the culture of stanship to his Frank Ocean's effect on him.
How are you doing?

I'm feeling really good right now.
Good, what's making you feel so great right now?
A mix of things. Honestly, I'm feeling amazing about putting the album out and I just feel like I'm on a path right now, that I can clearly follow. I feel like my next month or so is going to be really exciting.
Well, congratulations! I can tell you've worked hard on this album.
Thank you so much for saying that. Honestly, I've said this to a lot of people so it might sound far from the truth but, before I put this album out, I felt completely satisfied with it, there wasn't one thing I would've change about it, and I felt so proud of creating something so cohesive. I think that really meant something to me. Regardless of the reaction, I felt like this was a testament to myself that I could create something worth creating. The fact that people are reacting to it in a way that I kind of hoped for, even though I try not to have any expectations, just makes me that much more excited.
"I feel like I don't really need to compromise."
On the topic of putting out something that you're proud of, I wonder how much compromise has come up in your career as an artist, and finding yourself, and what you want to say. Can you talk a little about that?
I think that in my past, I always compromised, but now I'm in a place where I'm not afraid to say "no," and I can say "yes" to the things that I want and have my own voice. I'm really confident in the place that I'm in now. Don't get me wrong, I don't have all the answers, and I'm still figuring a lot of things out and finding myself as an artist even though I feel like I'm on the right path towards that but I feel like I don't really need to compromise.
One compromise I read about was that you used to sing about girls and it was maybe what you felt like you had to do at the time but now you can sing about boys and what it's like to love them. Has that been one of the bigger shifts?
Yeah, just being able to speak my truth has been the most satisfying thing with this record.
We are in a time where people are really looking to relate to queer voices.
It's really exciting.
You came out two years ago when you were 20, correct? How has coming out influenced your music-making process?
It was really crazy, because I used to think that coming out and expressing my sexuality was such a huge deal. At one point it was, because it was still something that I was coming to terms with but, I think in my life, it had become something so normalized that I don't feel any type of way about my sexuality, which sounds weird and maybe a little like "I have my head in the clouds" but at the same time, I don't feel apologetic in any way for who I am. In my heart, I know that I'm living my truth and doing the right thing. I don't even think about it. I'm just singing about and talking about my reality.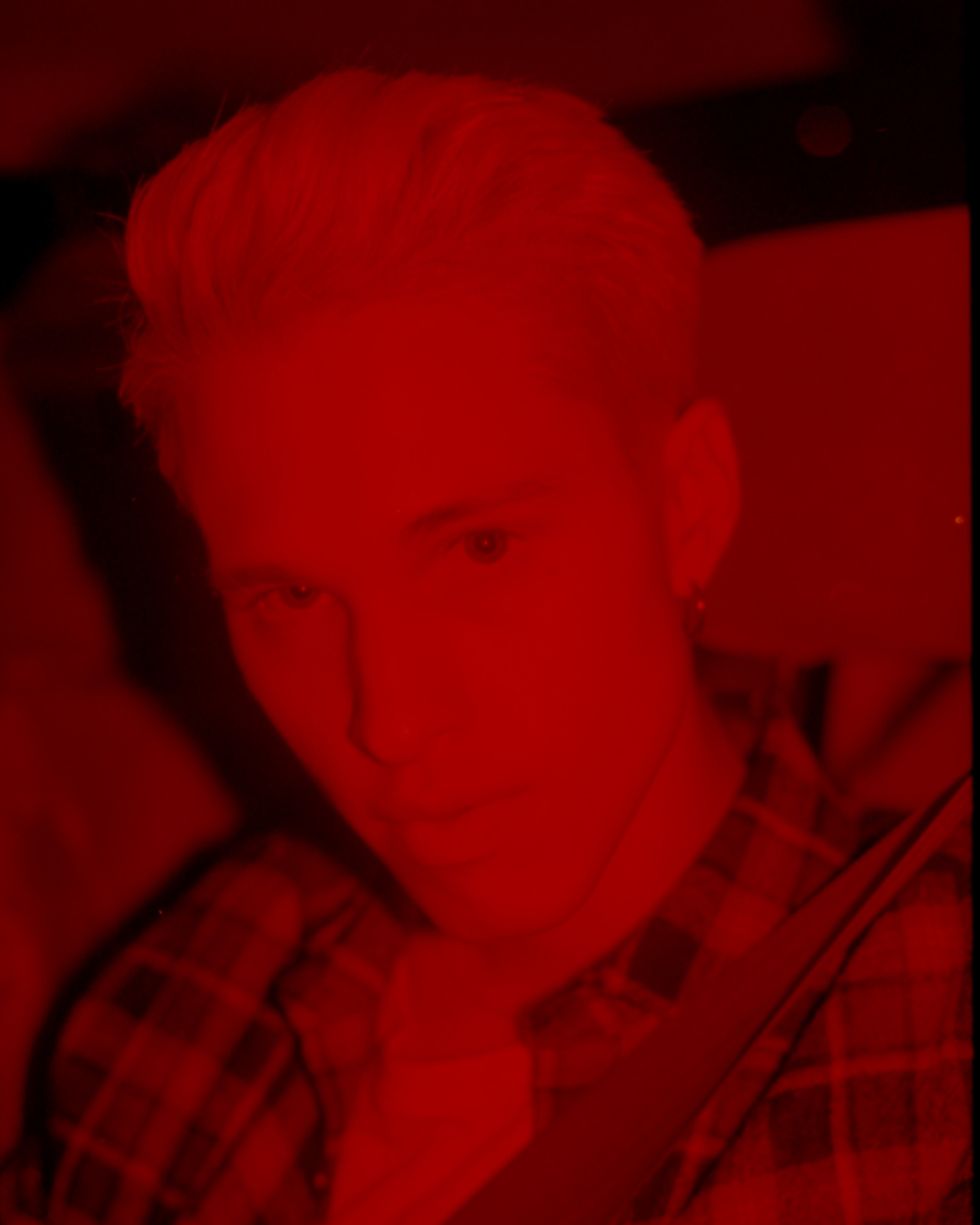 How about experiencing fame or types of success in your early twenties? Has it been disorienting for you, or are you adjusting to your new normal?
Fame was something growing up that seemed unrealistic and like an alternate version of reality. Where I grew up, I didn't have a celebrity image at all because there were no celebrities in my town, coming to Hollywood and LA, being young and taking trips seemed like it was this grand celebrity thing. Being young and going through the "fame" that I had from the music I made when I was younger was really weird because you do feel that pressure of keeping up with what people expect of you. In a way it altered my identity because it was something I considered heavily, which really fucked with my head. There were times where I was broke, but people would know who I was on the street and it was this weird thing where I didn't want any more attention. I was depressed and sad but there were people coming up to me like, "Oh my God, I used to watch your videos when I was a lot younger," and I would just be like, "Please don't look at me." Not because I was being rude, but because it was like a reminder of the feeling that I had failed in some way. I learned a lot from those experiences. Now I feel like fame is something that I don't feel. I don't feel famous in any way, but I think that the product of me understanding that I still have a long way to go makes me so much more focused on creating.
I understand what you mean. May I ask if the songs on Boy In Jeans are about a particular someone or a plural someone?
Yeah, I mean they're definitely all based on reality, a lot of different experiences with different people. The way I write, I'm very scattered. My ideas come all at once sometimes, like a mix of emotions.
In Instagram comments, people call you "dad' and "king," and it reminds me of how fans of Hayley Kiyoko call her their "Lesbian Jesus." How does that strike you?
Sometimes it makes me laugh. I don't know, I don't really have a strong opinion. I think that people are getting excited and they say things that maybe are like a trend in Internet culture, I don't blame them. I do like seeing a variety of comments though and I try not to look at everything, especially when it's comments on something that I'm proud of. In the past, it was hard not to let bad reactions affect me. I'm a believer that if anyone feels the need to leave a comment on something or someone, then it means they care to some degree.
In the vein of Internet culture and stanning, who do you stan nowadays?
Like so many, I also love RuPaul's Drag Race. It's funny because it's in a different vein from who I am, but at the same time, drag inspired me because it's always been this thing where it kind of hasn't been mainstream until recently, but is an art form that I like learning about. I find it so interesting that there's this huge impact that it's had over the last few years.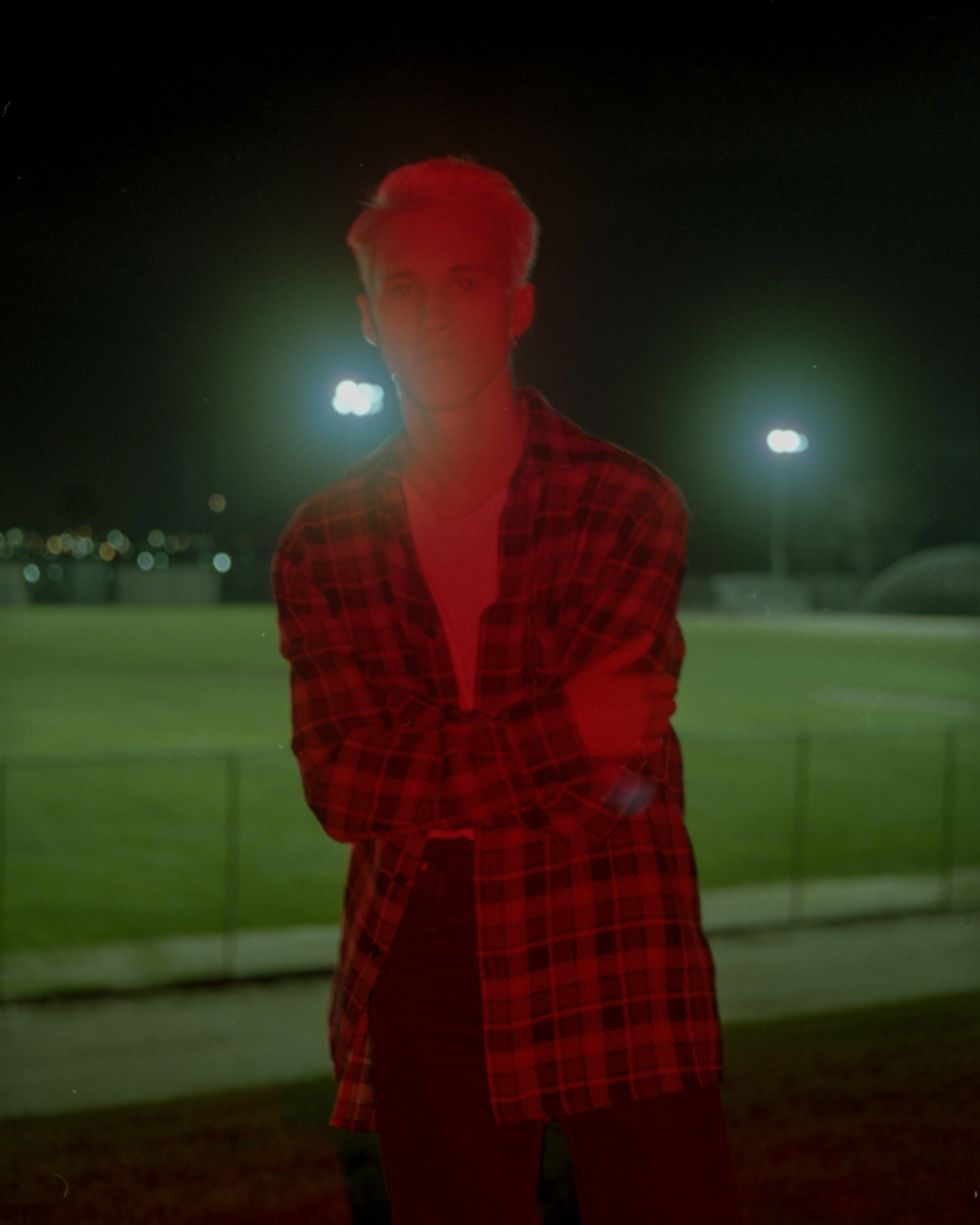 Who else did you look to for inspiration in the queer community before coming out, or even before realizing you wanted to make a career as a singer?
I would say Frank Ocean really inspired me, in so many ways. Channel Orange was just so impactful in a way that... I don't know, it was cool to see somebody making music that I felt like I could really relate to. It was weird, because my sexuality was something that I completely disregarded for such a long time that by the time I came to terms with it, it wasn't something that I looked to to get me here. It was just something that I came to terms with on my own. I kind of forced myself to, because it was the only thing that was going to make me happy. I can't think of anything else musically that impacted me in that particular way. I don't want to make it sound like there weren't tons of other people that made me better, but Frank really did it for me.
That's real. So with your family, how do they all feel about where you're at now and what you're doing now?
I'm lucky. I don't think that I ever got the feeling that my parents wouldn't support me with coming out and then becoming a musician. Despite growing up religious, there was this feeling in the back of my head: that I knew my parents loved me unconditionally. I think that me coming out and being honest with them, they're really supportive and they're there for me. I've learned a lot in the last few years, and I'm just grateful because not a lot of people can say that they have that support.
Photography: Alex Nazari and Alexis Gross
Sign Up For The Morning PAPER