Listening to the very first lines of rum.gold's newest track is as an intense experience as hearing the apex of a power ballad. "I don't know who I am/ All I know is that I am yours," he sings softly, trimming the border between raw emotion and his lover in a single breath. "It really symbolizes how growing up in the environment I did informed my current state of emotional confusion and sense of self," the formerly anonymous Soundcloud singer says of the beginning of the track.
The lines reflect a familiar story for twenty-somethings who have tried to find the words to describe their feelings to a partner and come up short. Rum.gold has managed to make the story seem new, though, with his inflection on these lines being especially sensitive.
He breaks down the track as a whole fairly simply: "'Call It What You Want,' is me kinda expressing what love feels like to me as I'm talking to my partner." There's no wiggle room once the L-word leaves your mouth, so "Call It What You Want" kind of acts as rum.gold's method of creating space. Instead of shutting his lover out of the space, however, he's inviting them in to revel in the newfound passion. That space isn't uncomfortable, although the feelings accompanying the confession might be — instead, the space is filled with a softened drum kit, claps that caress rather than shock, and plucks that bubble and brew beneath the surface of his vocals.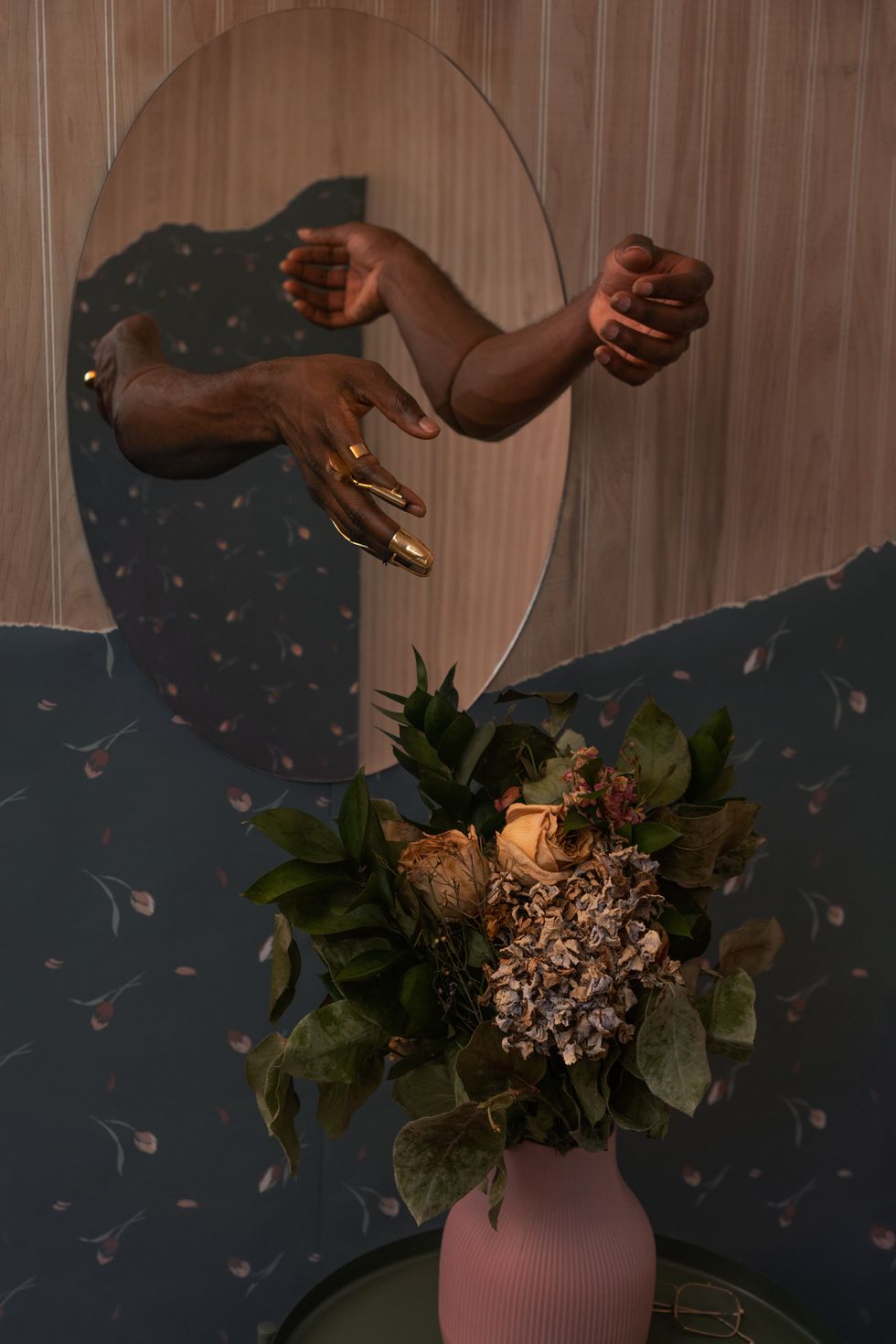 His voice has very little echo built-in, making the loving confrontation so much clearer and direct. It's as if his voice is in an IV-drip straight to the heart, and every falsetto clip is a look straight into the audiences' eyes. "Call It What You Want" goes beyond sonic bliss in this way, and straight for the visceral; rum.gold is writing his love letter to you, the listener. It's kind of serendipitous that he played trumpet growing up, because his own voice at times seems to echo the strong timbre of the brass instrument; it's a clear blow to the eardrums.
The visuals to accompany the new single are just as important as the production and lyrics of the song, however, as rum.gold notes. "We recreated a bedroom similar to my childhood one, where I'm kinda embedded/stuck in it. It's supposed to be this surrealist scene of me feeling trapped or stuck, but over time learning to be comfortable and content in this traumatic space." In this way, he's all about hyperreal worldbuilding. The music off his previous EP, as well as his upcoming EP, contribute to constructing a space, inside which he acts out his most stifled memories and brings them to the forefront.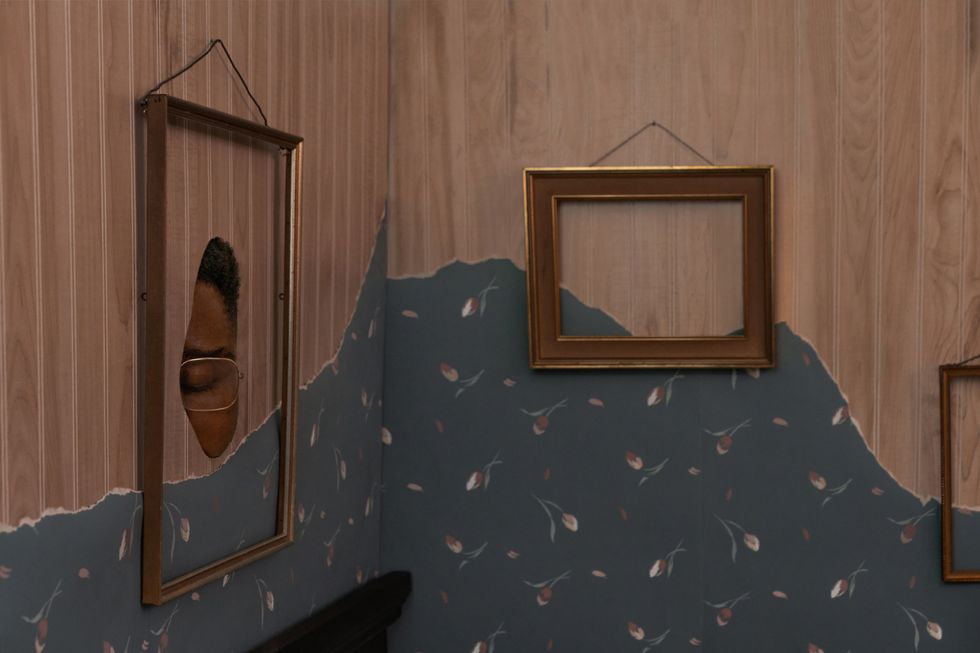 The new EP, aiMless, puts up walls on all four sides, building off the foundation of his debut EP. "This EP is centered around mental illness and childhood traumas that often times go unchecked, especially in black families, and how those traumas haunt you into adulthood, finding their way into every relationship," rum.gold says. "Resulting in demons that are passed down, to be inherited by generations to come."
It's a collection of painful thoughts to have to encounter through song, but there also seems to be a cathartic quality to the EP's existence, just as there is in "Call It What You Want." It reassembles a spiral of emotion into a more linear storyline, one that can be digested and analyzed, and hopefully contribute to healing. "Finally realizing I've found comfortability and safety in my childhood traumas and this song is the first step for me in breaking that generational cycle," rum.gold says.
What's so refreshing about the new track has nothing to do with the actual words, but with rum.gold's approach to singing the love letter-like lyrics. He's cultivated a uniquely New York bedroom pop sound, putting the hustle of the streets under a proverbial low-pass filter and building up his own message. Having been in the scene for years, but never fully venturing down a path towards performance, "Call It What You Want" is the kind of track that lends itself well to privacy — a coveted state of being in any city. He's managed to amass millions of streams on Spotify with his first project, yaRn, and the new tracks off of aiMless are sure to keep that flow going.
Music
Story by Payton Dunn / Photography by Nicholás Zambrano