After two seasons of 15-second runways, this week's episode of RuPaul's Drag Race served a seemingly endless supply of looks as fashion took center stage in the Last Ball Ever. The queens were tasked with stomping it out in a trio of categories: Alaskan Winter Realness, Miami Summer Realness and Martian Eleganza Extravaganza.
Related | Aquaria: The Unreal Housewife of New York
After three episodes of being more recognized for her backstage drama then her catwalk contributions, Aquaria won not only the mini-challenge (where the queens photobombed iconic celebrity red carpet photos), but slayed the maxi challenge as well in some of the most sickening looks to ever grace RuPaul's runway.
The standout piece was her Alaskan Winter Realness, a Luchador-inspired bikini the queen designed as a fashion student at FIT that was brought to life by NYC design duo Dick and Virgil. We caught up with one half of the queer design team — who also worked with BCALLA on Aja's All Stars kawaii anime fantasy — to get the skinny on their piece for this skinny legend.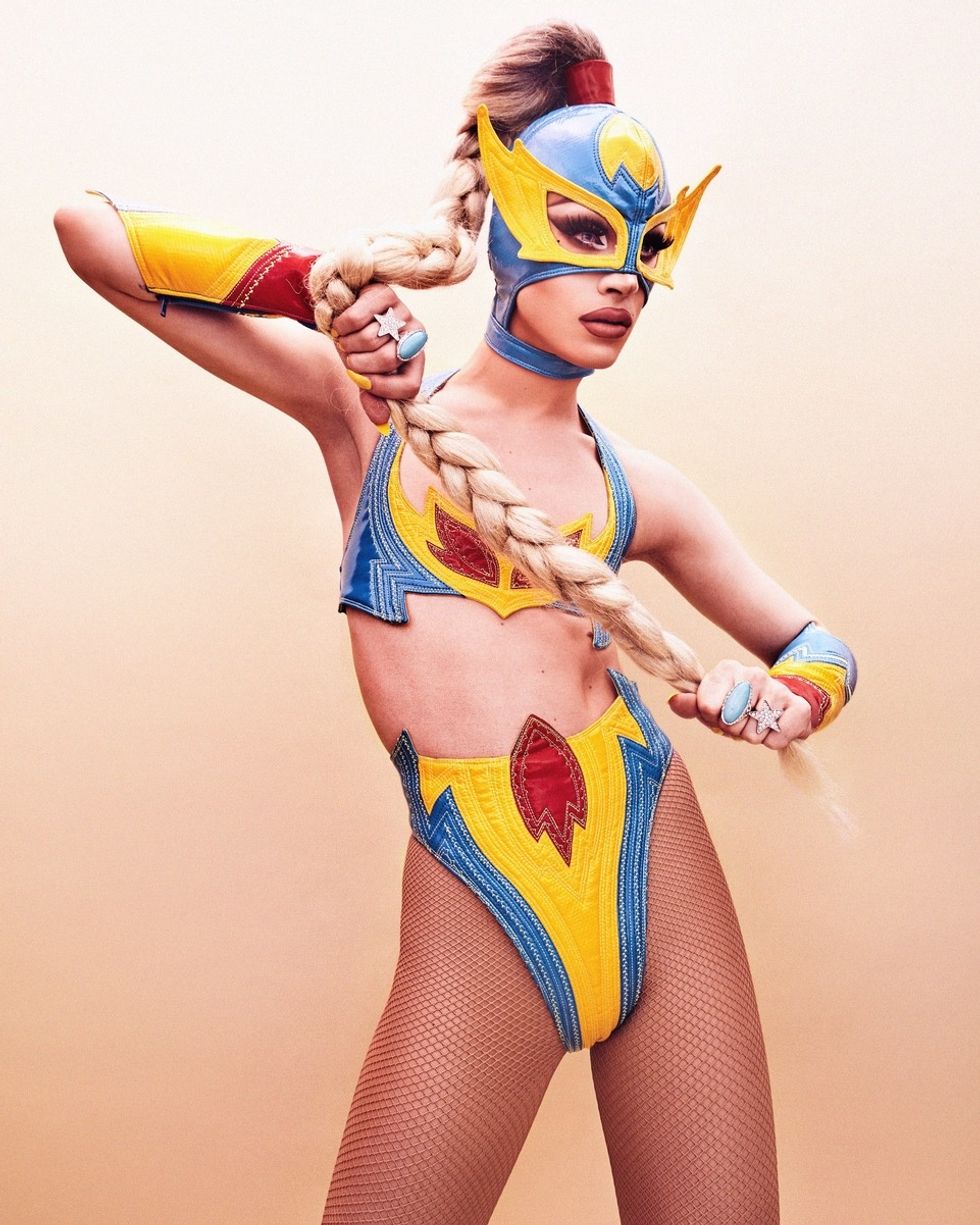 Photography by Oscar Ouk
First of all, that look was sickening.
Michael Wiernicki: Thank you! I have to agree, honestly. I was so happy. Aquaria and Austin (Virgil) were already friends, so [Aquaria] found out she was cast for season 10 and got in touch with Austin and was very — obviously not saying she was on Drag Race but was obviously about to be on Drag Race — and she knew she needed to have a swimsuit challenge look ready. The concept for the Luchador look had come from a project she'd done at Parsons, so she knew that's where she wanted to go with it and we took it and ran with it. I was really into this particular fabrication, I'd been making other stuff in the same materials and playing with the same top-stitching technique so right away I knew that's how we should embellish the whole look. We had a few fittings, scrambled because it was a pretty short turnaround, it was really quick. We made it happen.
Related | Meet the Queens of 'RuPaul's Drag Race' Season 10
You seem to have done this a lot, working with other artists and designers to fabricate something they've already designed. How do you do that and still keep it in your style?
A lot of people come to us knowing a Dick and Virgil piece ends up having a certain characteristic about it — it's colorful and shiny and polished, so things end up looking like us, even if it's somebody else's concept that they're wanting realized, because they want it to be one of our pieces.
So people are giving you a certain amount of free reign because they know your aesthetic and that's what they're looking for.
Exactly. My day job for years and years has as a facilitator — somebody has this concept, but doesn't know how to actualize it and I take their idea and come up with 20 different ways that we could do it, but instead of it being this fantasy sketch, let me do an array of samples for you.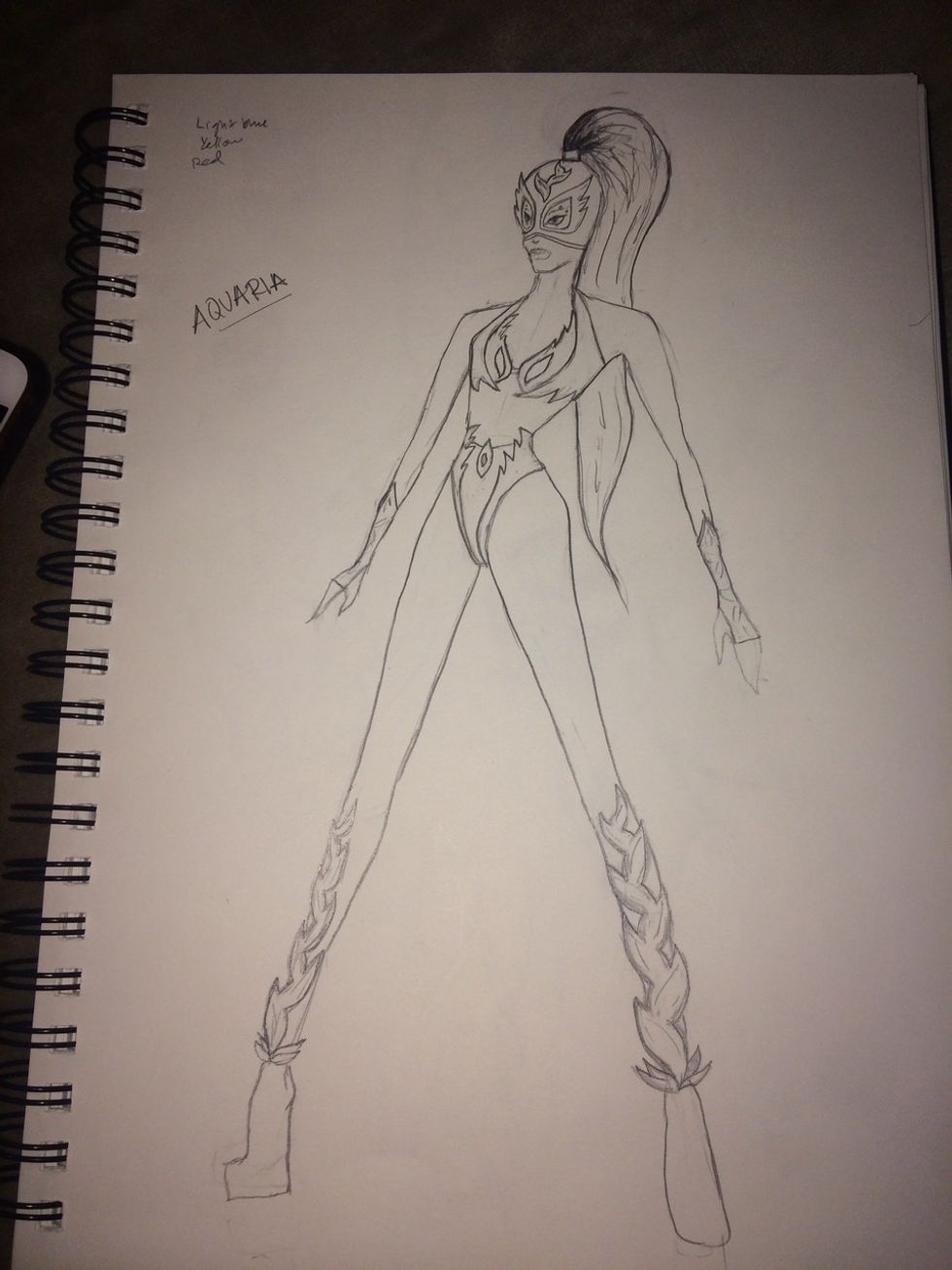 Photo Courtesy of Dick and Virgil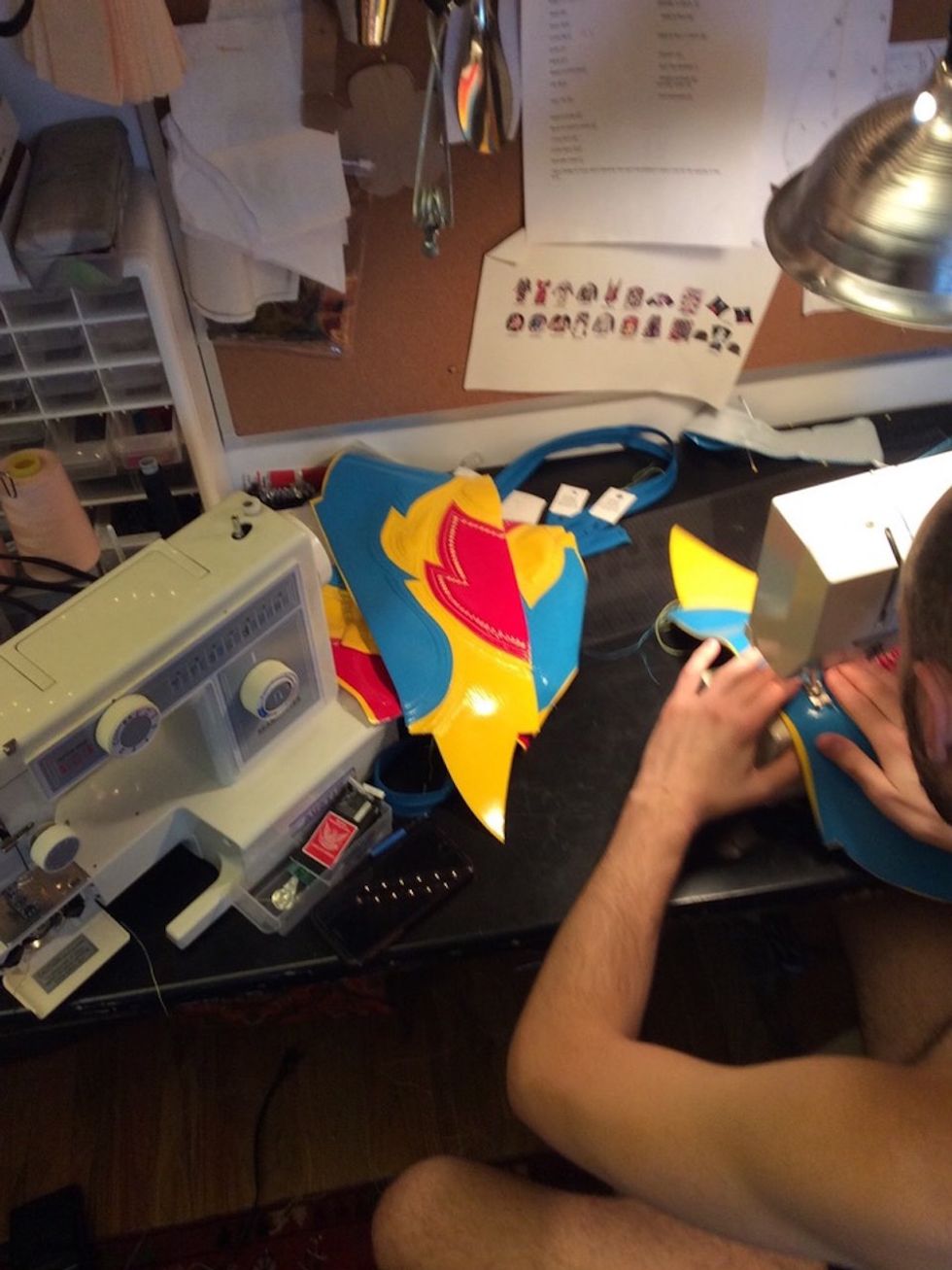 Photo Courtesy of Dick and Virgil
You worked with BCALLA on a look that Aja wore on All Stars 3. What was it like to have pieces featured on two concurrent seasons of Drag Race?
It makes it so much more fun to watch the show. It's really cool to get to see things on that platform, at that level of visibility. Drag Race is snowballing, getting bigger and bigger all the time, it's a phenomenon. It's been really exciting to have work on two back to back seasons. We have friends over to watch the show, so the episodes where we've had pieces on the runway have been the most fun viewing parties of course.
Related | RuCap: Meet the Designer Behind Aja's Full Anime Fantasy
Not only has your work been on the show, but on All Stars the judges told Aja that was the best she'd ever looked and Aquaria ended up winning the challenge, so not only are your looks being featured, they're being received really well.
It feels great to hear the feedback. One thing I know Austin looks forward to is the fan art. Sure, its cool to hear Michelle Visage say that something looks great, but honestly who really cares? Seeing people gagging over [the looks] at viewing parties or the next day on Instagram when people are uploading all their fan art and it's our look, that's what's really cool.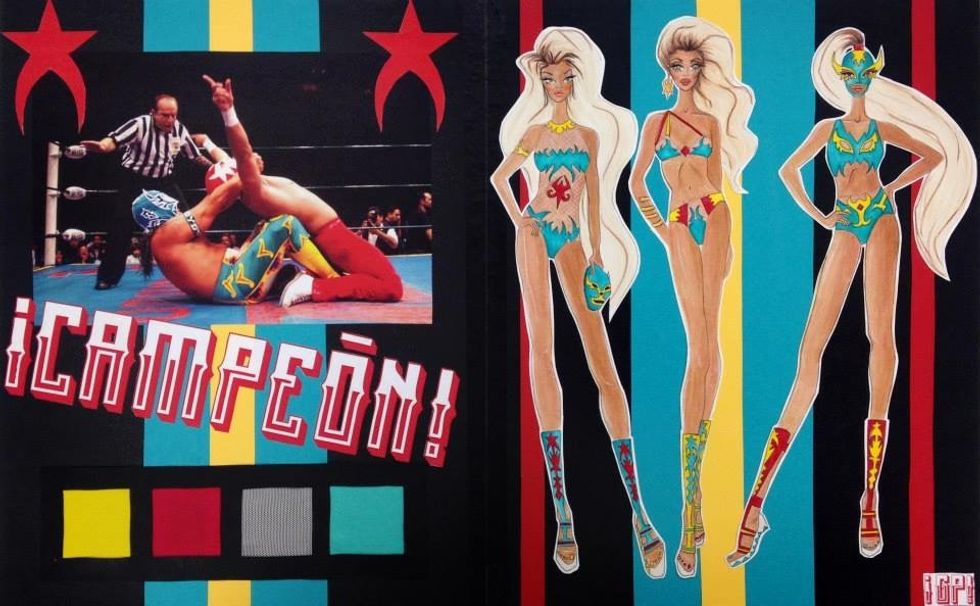 Sketches by Aquaria
What did you think of Aquaria's other looks for the ball?
Aquaria fucking slays every minute of every day. Her mastery of concept, execution and aesthetic is — I don't want to sound like I'm being shady towards any other queens on this season — but Aquaria is so young and so talented. She says so much without a word with every look.
Related | The World According to RuPaul
The look that she created herself almost looked like something you would make.
It was sleek and shiny and she was basically naked, so that was right up our alley.
Assorted Musings:
RIP Dusty Ray Bottoms, we'll miss your dots.
Age of Aquafina!
If trans women were allowed on Drag Race someone could've said "3 balls? I'm trying to get rid of the 2 I've got!" Oh well.
Not RuPaul clocking Aquaria's fake ID! "We pulled some strings."
Actual photos of Monet X Change's DragCon booth.
The Vixen ate that fan look.
Kameron Michaels go back to Comic-Con challenge.
A Nicki Minaj lip sync on the day Nicki dropped "Barbie Tingz" and "Chun Li?" Illuminati confirmed!
Monet's split fakeout had me shaking.
The Vixen is starring on Untucked while the other girls are too busy competing on RuPaul's Drag Race.
Photography: Oscar Ouk; Photos Courtesy of Dick and Virgil
You May Also Like