For his first runway show in his newly adopted home of New York—where the Belgian designer moved to take the reigns at classic American brand Calvin Klein—Raf Simons presented his namesake line to a fashion audience of select insiders. The show was an homage to the city he's now residing in, featuring his (obviously, oversized) take on classics like the "I <3 NY" sweater alongside his popular drapey pants and some very warm-looking arm-warmers.
But the star of the show wasn't any of these covetable (but undeniably expensive) wearable pieces. In fact, the piece that seemed to generate the most headlines after his showing wasn't really wearable at all. Rather, it was the artfully utilized duct tape that popped up throughout, used to belt overcoats and wrap around sleeveless vests. Coming in white, black, and caution tape yellow, the tape was a clever accessorizing idea on the runway, but who knew that Simons would actually try to profit off it?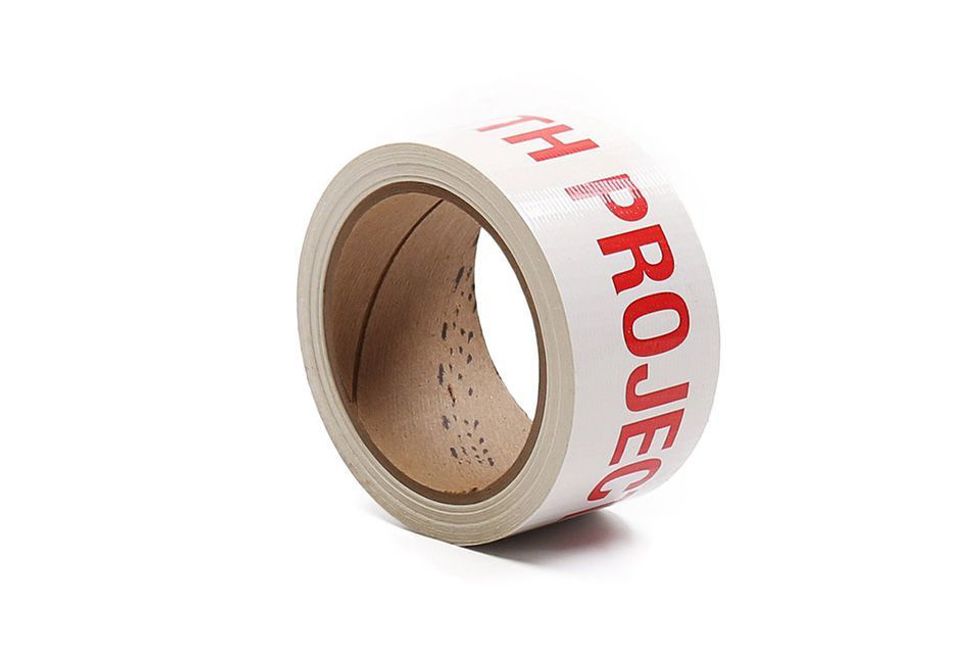 Courtesy of Raf Simons
Well, of course he would. For someone with a following as loyal as Simons', why wouldn't he put the collector's item on the market? There's no question that people would buy it. But would you? The rolls of tape, which are being sold in both black and white, retail for $200 each—which means that you probably won't be using this tape to package up your overstuffed moving boxes.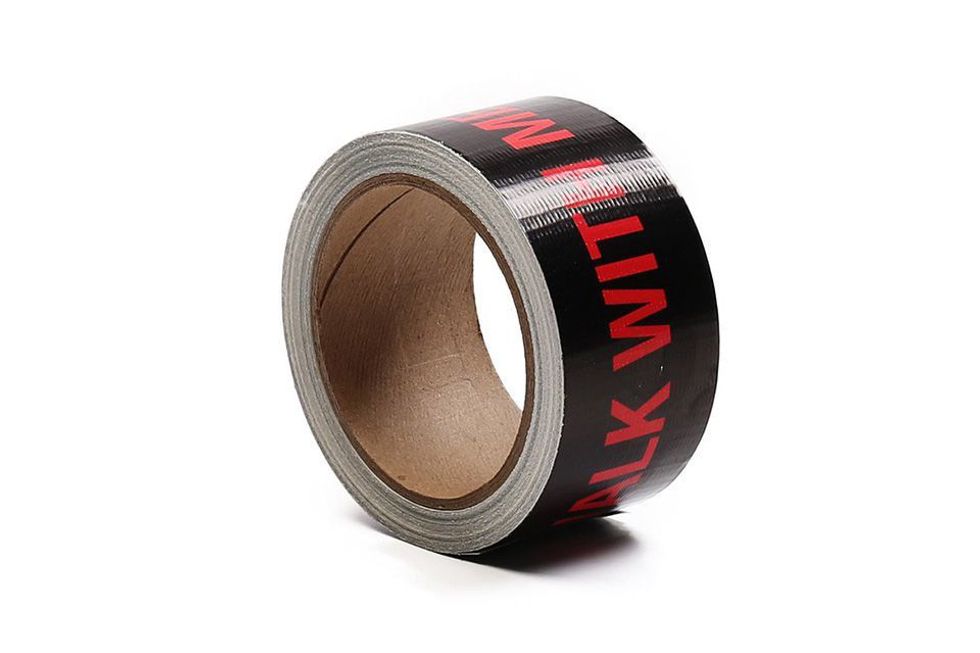 Courtesy of Raf Simons
Nope, save this for the display case.

Buy the white 'Youth Project' tape here or the black 'Walk With Me' tape here.
[h/t Grazia Daily]
Splash photo via Getty Images

Sign Up For The Morning PAPER