Children are the future, and fashion is no exception. From North and Saint West's recent cover for Harper's Bazaaror Blue Ivy's recent vacation looks, the next generation of fashion icons are already getting a head start before they have even finished preschool.
So it should come as no surprise that Prince George of Cambridge, third in line for the British throne, was named one of Tatler's Best Dressed this past week. At five years old, he is one of the youngest entries in the list that also includes his mother Kate Middleton, aunt Meghan Markle, and great-grandma Queen Elizabeth II all sharing a trademark posh style with their own individual flairs.
Classically British, George has made the aristocratic school-boy look all his own bringing a modern take on the royal look. Cynics may retort that George is likely dressed by his mother or royal servants since he is five, but what is undeniable is that George fully works every outfit he's given — charming photographers with either a toothy grin or a pouty lip or a playful hand on his cheek.
To mark this milestone, let's take a look back at some of Prince George's most memorable looks:
Christopher Robin Chic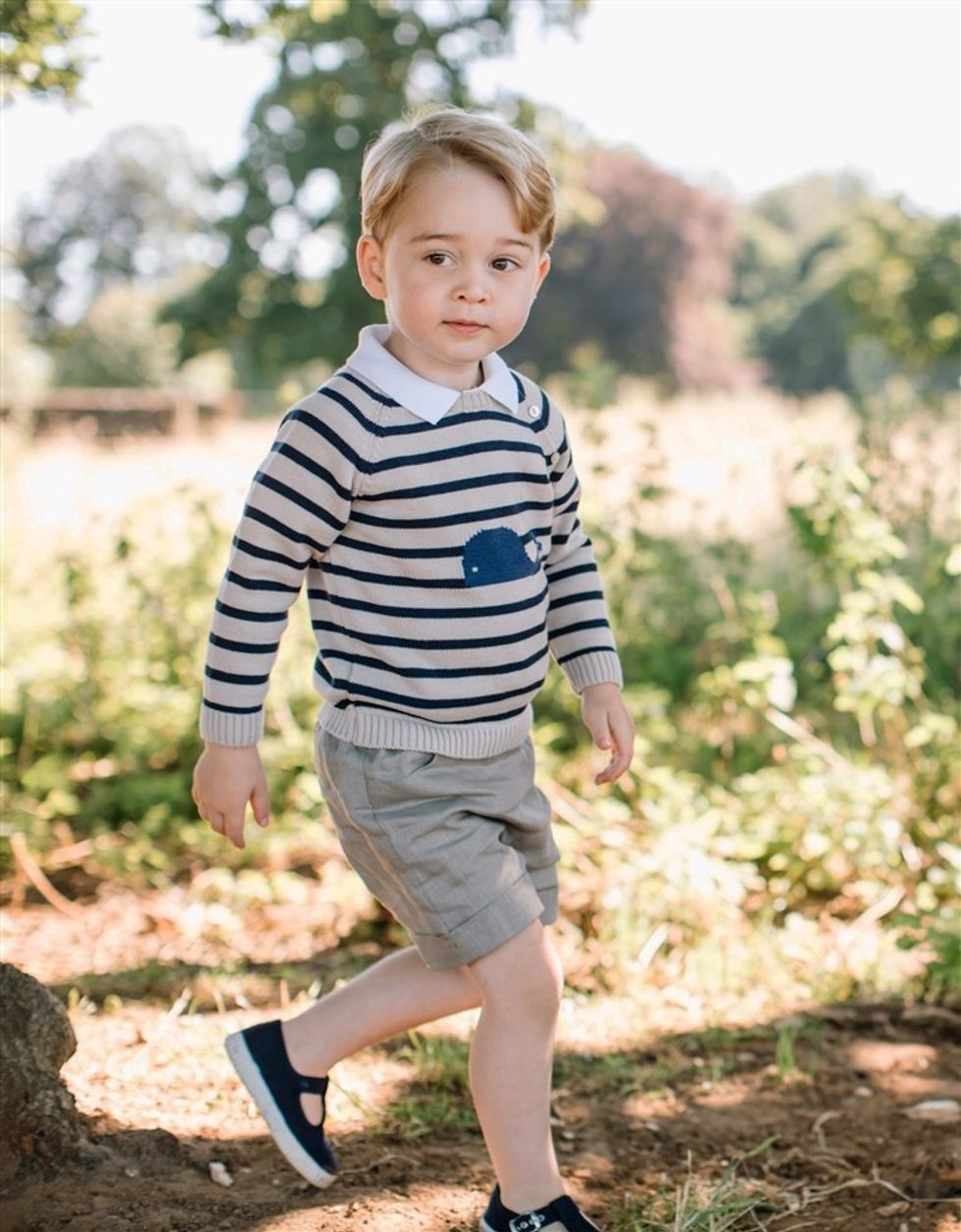 EPA
George's wardrobe is often referred to as "Christopher Robin-chic" drawing a comparison to the quintessential English school-boy from A. A. Milne's books. Knee-high socks, tailored shorts, a collared sweater, and buckled shoes are all hallmarks of the look that we often see George running around in — a versatile outfit for the future monarch that communicates his youthfulness, but is also in touch with royal tradition. For any other five-year-old, a buttoned-up shirt would be reserved for special occasions but when your day-to-day involves jubilees, weddings, and parades one must always be prepared to go from the sandbox to the skybox.
Vintage George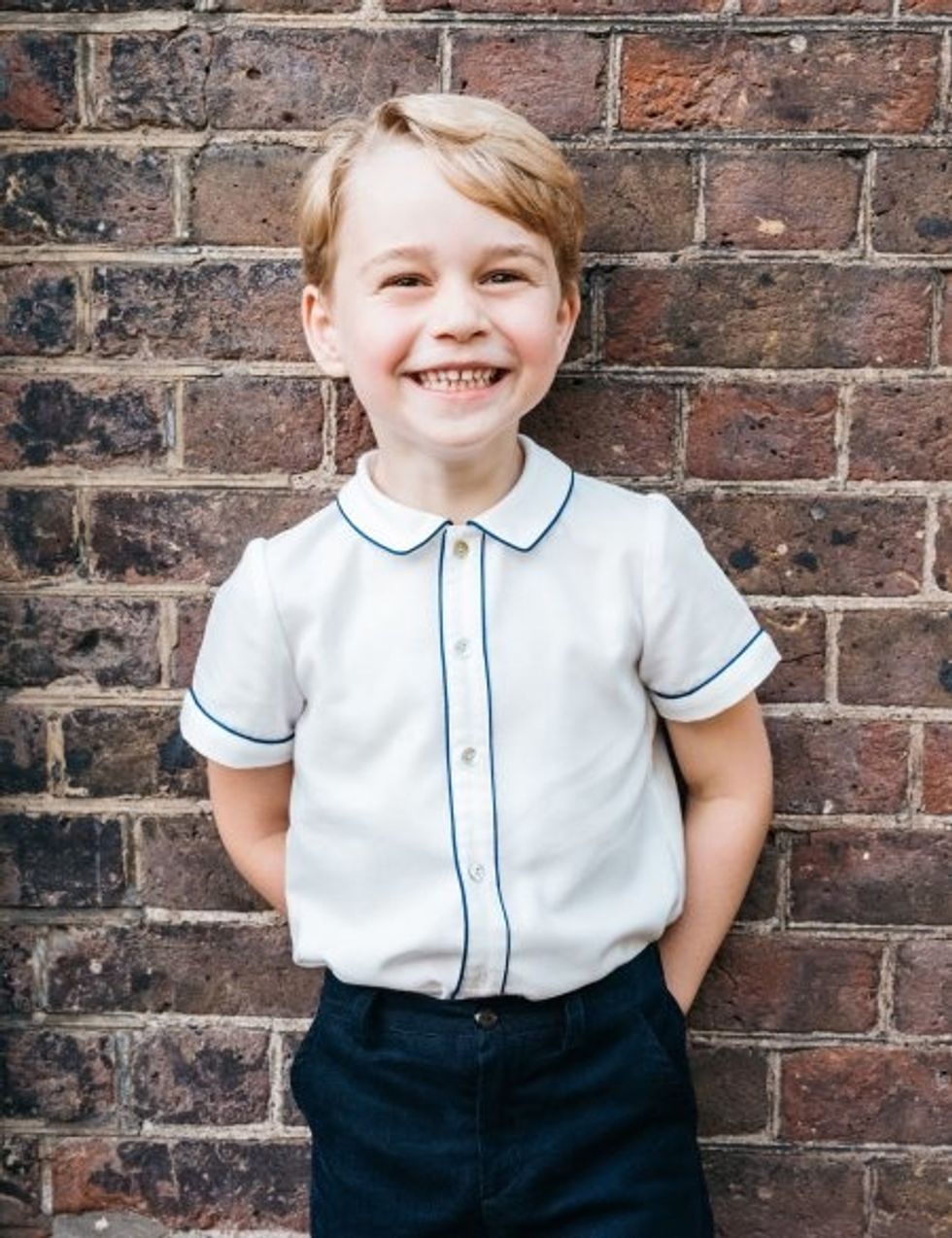 Matt Porteous/PA Wire
George loves to find inspiration in the family history. This look references an outfit his father once wore when he was George's age. A polo with a Peter Pan-collar and mid-thigh shorts, it's a tender tribute to his late grandmother, Princess Diana.
Weekend Casual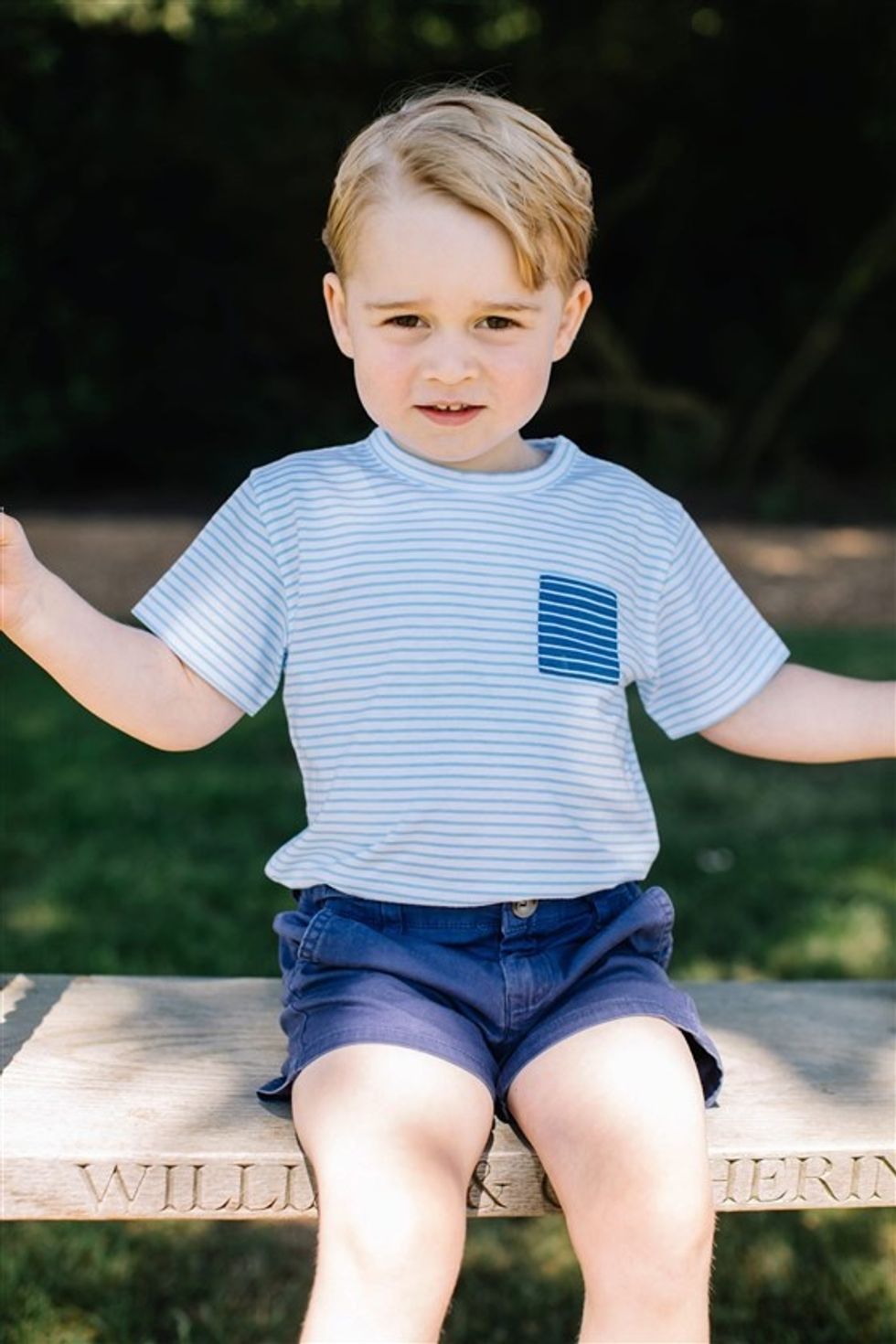 EPA
Everyone has to dress down and let loose at some point, whether it's a pretend tea party or a vacation in the countryside. George knows how to adapt his trademarks with a striped pocket tee and jean shorts making for a much more comfortable and casual look.
Welcome to the Black Parade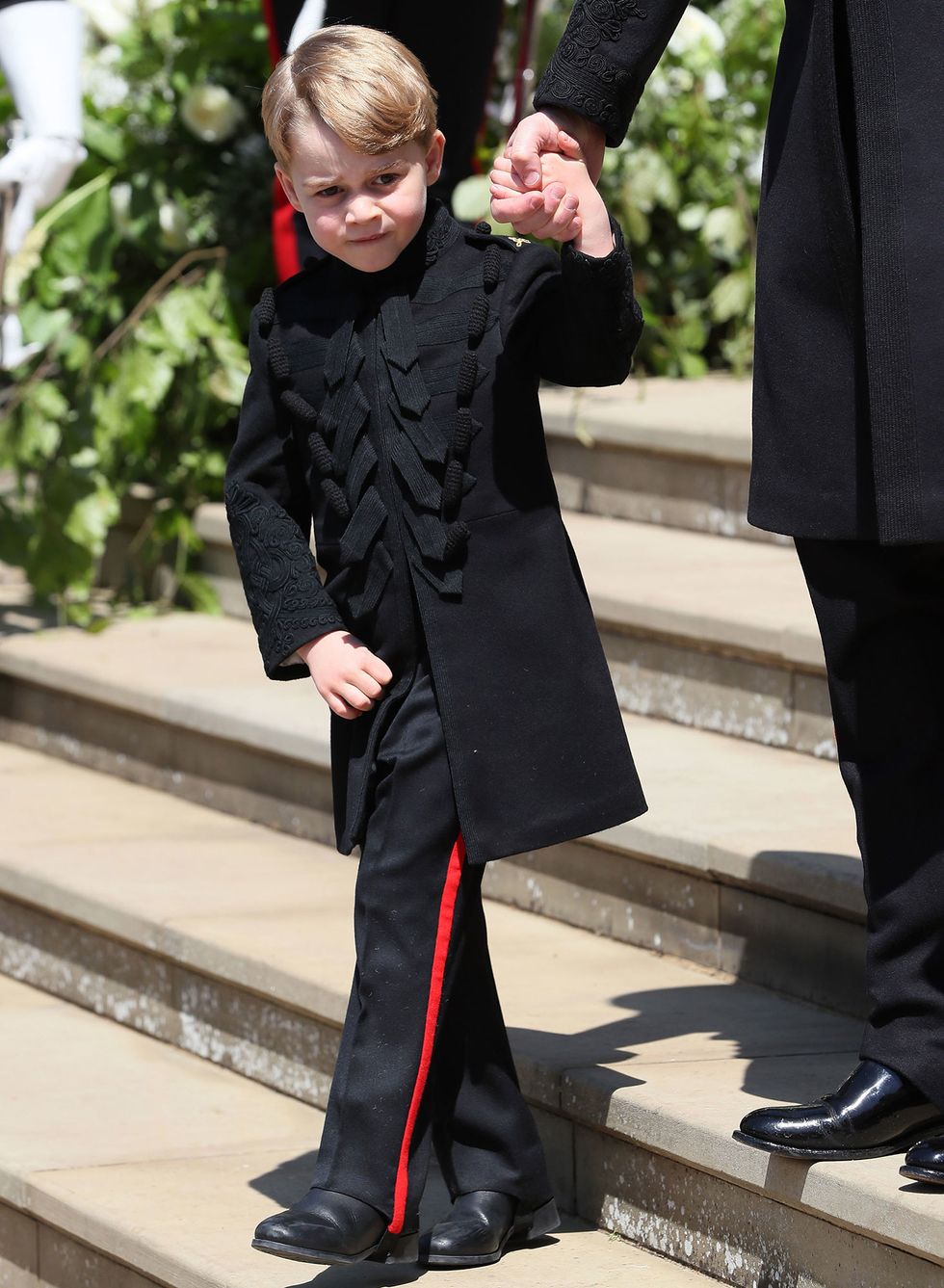 Brian Lawless/Getty
Five years old is awfully young to go through your emo/pop-punk phase, but it's nice to see George living his truth. The gothic military look made a splash at the wedding of Prince Harry and Meghan Markle, showing us something new with a full pant. This look was the first to show us that George wasn't afraid to take risks with his personal style and try something a little more avant-garde. The jacket is exquisite with lace applique details, you can almost hear it sing ("When I was a young boy/ My father took me to the city/ To see a marching band...").
Holiday Elegance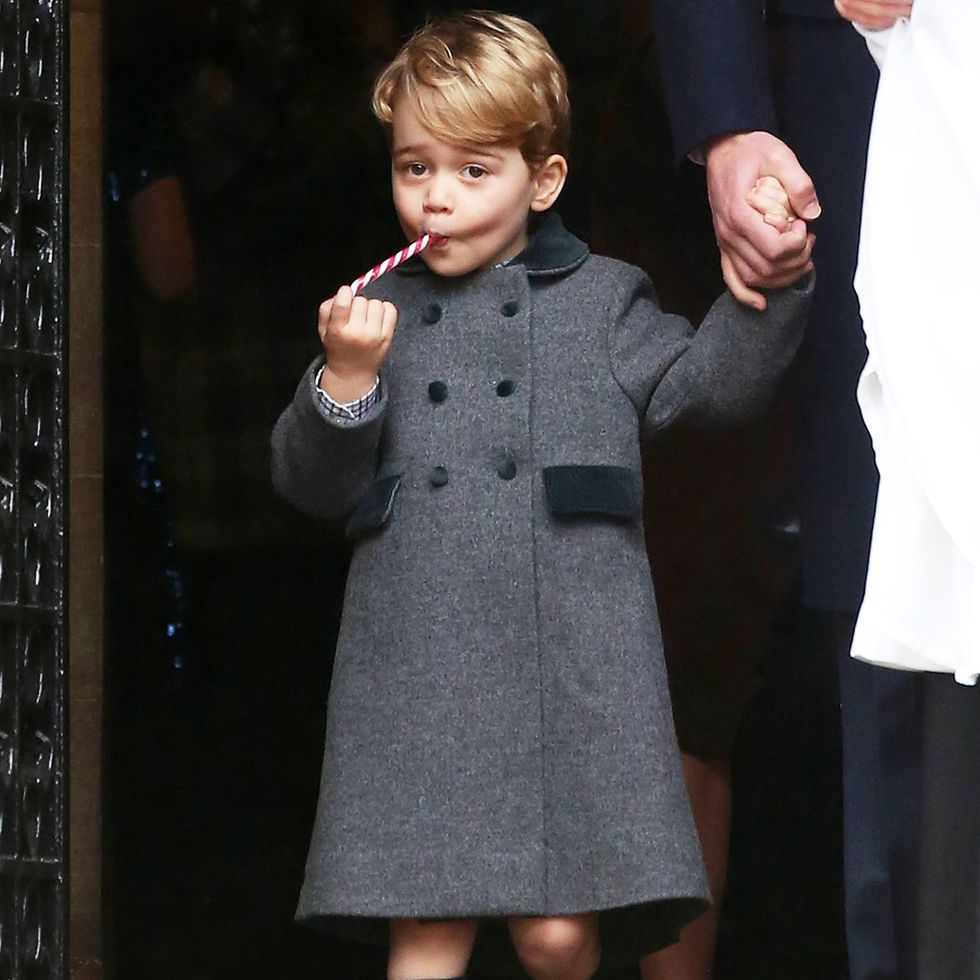 Getty
Prince George can serve looks! No stranger to mugging for the camera, we see George with a sassy and bemused expression as he emerges from a Christmas service looking like he is about to head straight to the Plaza Hotel for a playdate with Richie Rich. The double-breasted wool coat radiating luxury in a refined winter look perfect for the carriage ride back to Buckingham Palace.
Photo Courtesy of the Royal Family