There were some obvious jokes to be made when, earlier this year, Post Malone announced his collaboration with comfort-facing footwear brand Crocs. Examples: Post Malone is the Crocs of hip hop! White people are at it again! Turns out some things are worse than Trump!
Except then the special edition Crocs sold out within, like, 30 seconds. And we were all forced to reconcile with the fact that they do look kind of good, in their way. Also, that Post Malone is fun and harmless and people love him! He's far from the worst thing to happen to the culture lately.
Which is why I'm thrilled to announce to fans of Crocs, Post, beerbongs, and/or Bentleys that the much-anticipated second Crocs x Post Malone drop is finally here, and will go on sale tomorrow.
The new slides are banana yellow, and come emblazoned with a custom barbed wire Post-approved design. Plus Jibbitz charms in the shape of a saw blade, snake and "PM-2" logo. A steal at $59.99.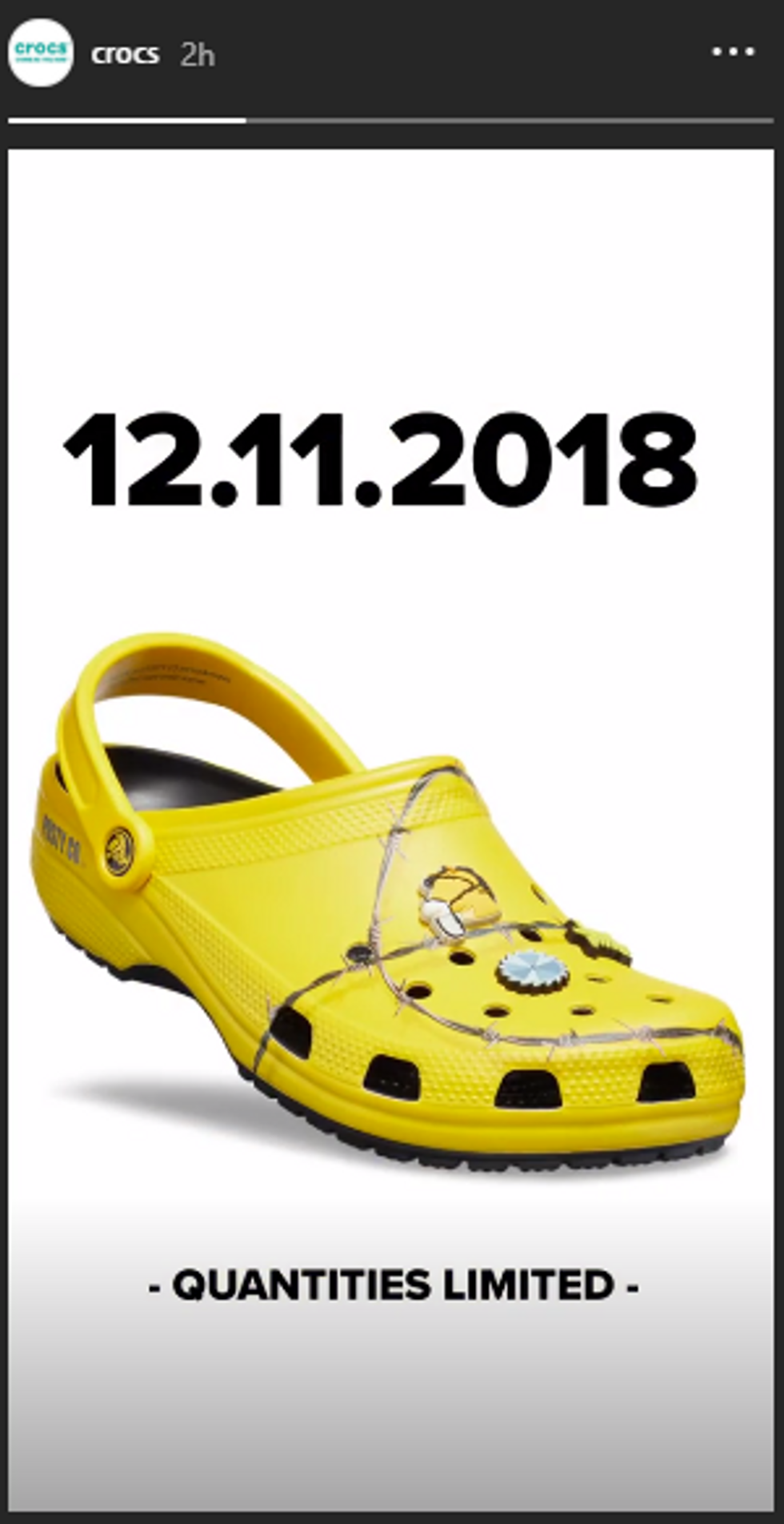 Screencap via Instagram
Quantities are limited, so run, don't walk, to crocs.com at 2PM EST tomorrow, or select Crocs stores in New York, Florida, California, and Texas from 10AM. (Tip: take your PM-1 Crocs off first).
Photo via Getty
Sign Up For The Morning PAPER