After last September's massive NYFW schedule with tons of headliners (European names showing like Marni and Fendi brought tons of hype) and huge parties, this season was a little more low-key. Buzzy designers like Peter Do and longtime stalwarts like Tom Ford skipped the week altogether.
It also gave a platform for new faces to take over the front row, with Fashion Week a launchpad for many up-and-coming artists to build their high fashion credibility. From surprising celeb cameos (on the runway and off) to the changing of the guard of New York fashion, here are all the biggest moments from the last week.
Ice Spice Making Her NYFW Front Row Debut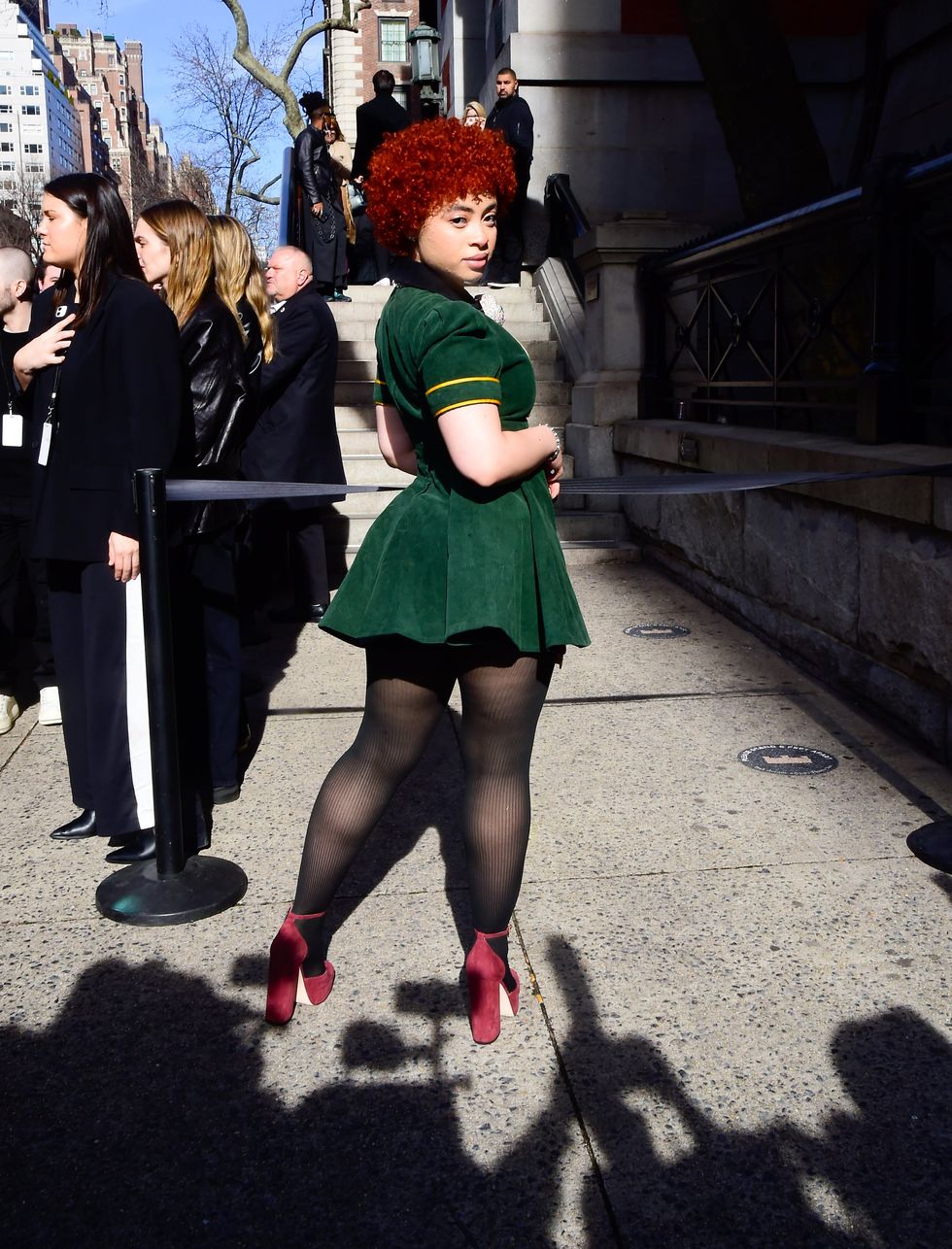 Photo via Getty
If last year's big front row get was new Kanye West girlfriend Julia Fox, this season's breakout star everyone wanted to land was undoubtedly Ice Spice, the Bronx-born rapper who's been exploding on social media in recent weeks. The 23-year-old made her NYFW debut at Dion Lee, sitting front row next to Fox and Richie Shazam. She also attended the Coach and LaQuan Smith shows, the Tommy Hilfiger dinner and performed at the Tia Adeola and LaQuan Smith afterparties. And it only seems like this is the beginning.
Elena Velez's Female Rage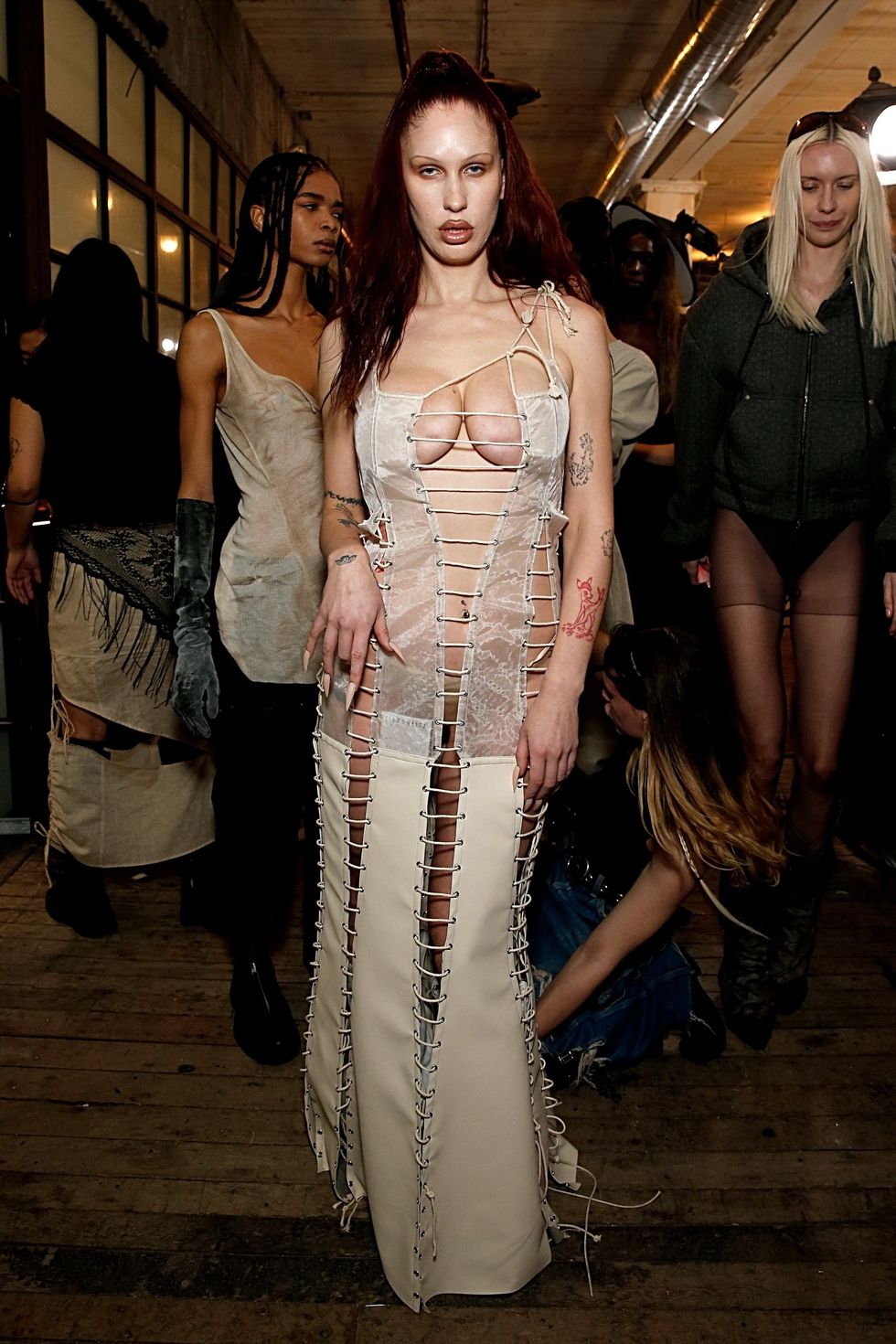 Photo via Getty
Elena Velez has a knack for making fashion people feeling a bit unsettled during her shows, as if she's harboring this raw feminine tension that can only be expressed through her clothes. It's refreshing! Her Fall 2023 show built on that frenetic energy from the past few seasons and took it to the nth power with models walking exasperatingly down the dark runway, almost as if fueled by rage. There's no sugarcoating here: Elena is pissed, and the clothes looked like they were assembled with a calculated intensity made all the more visceral when a model gripped the designer's CFDA Award as if she was about to bludgeon someone with it.
Suki Waterhouse Performing at Veronica Beard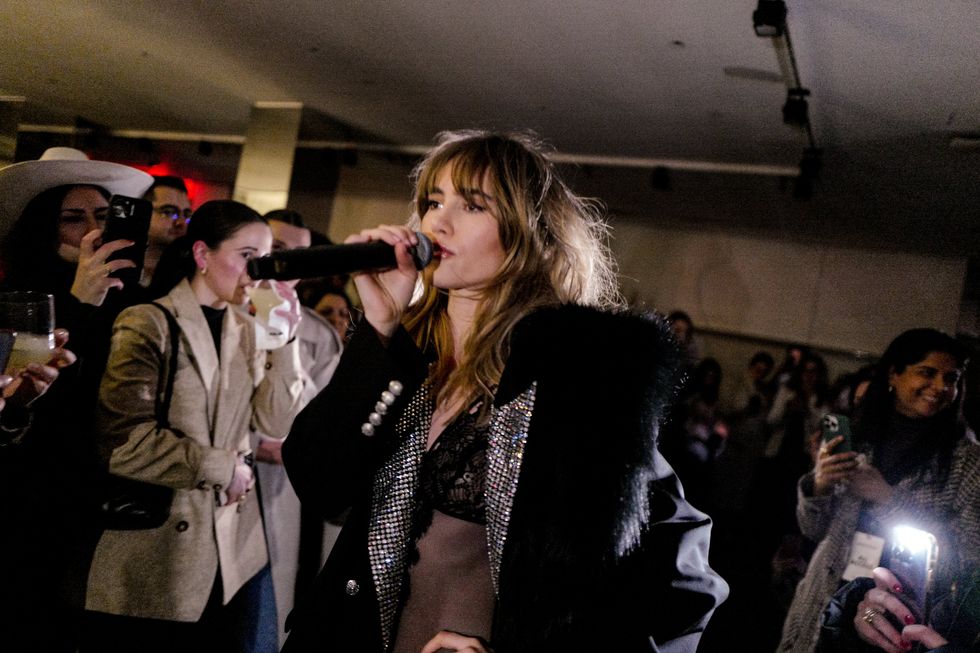 Photo via BFA
The marvelous spiral staircase of Barneys New York downtown, a nostalgic throwback for many show-goers, was the setting for Veronica Beard's fashion show this season, which pulled from collegiate prep references. Model and singer (and Robert Pattinson's girfriend) Suki Waterhouse serenaded the crowd with her alternative/indie song "Neon Signs" as the brand unveiled its new logo and heritage crest throughout the collection and space.
Romeo Hunt Unveiled His Collection at a Listening Party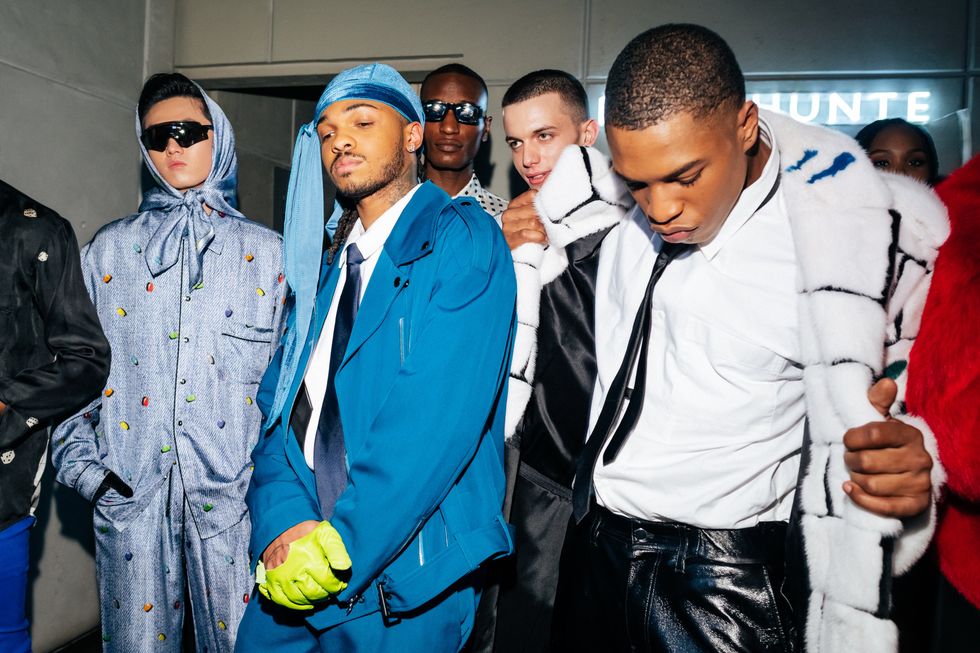 Photo via BFA
In lieu of a typical runway show, Romeo Hunt held a listening party for rapper Armani White's new music video for "Flysh*t" which featured a shoppable click-to-purchase-live upon the video's release, driving the launch through Romeo Hunte's e-commerce site. The collection was revealed live at the event at Spring in Tribeca through projected visual mediums, and worn live by models, celebrities, and VIPs in attendance.
Palomo Spain and Heron Preston Returning to New York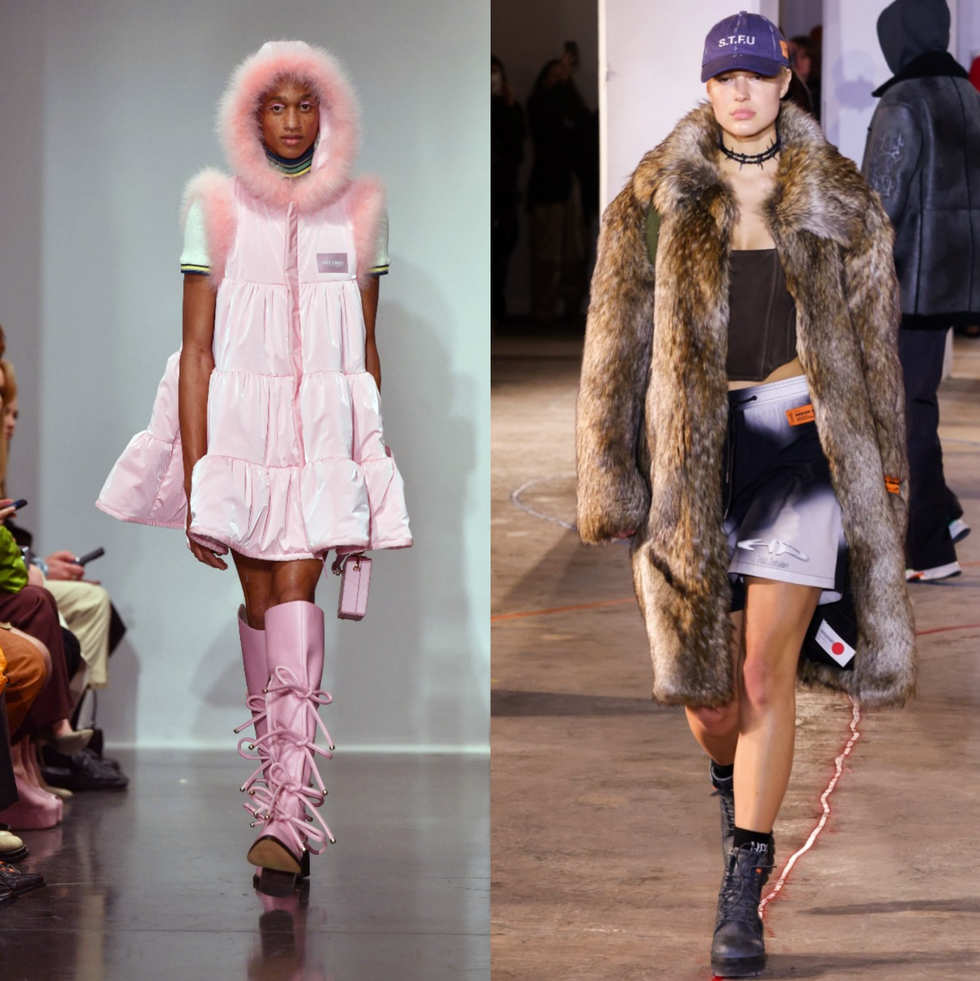 L: Palomo Spain Fall 2023 (Photo via Getty), R: Heron Preston Fall 2023 (Photo courtesy of Heron Preston)
There may have been several pink elephants missing from the schedule this season, but the addition of Palomo Spain and Heron Preston was notable in that it indicated a return to New York for beloved brands that usually show elsewhere (Palomo in, well, Spain, and Heron Preston in Paris). Alejandro Gómez Palomo brought his signature queer exuberance and elevated it with pristine touches like sequined trousers and feathered knits for an intimate show with a live violin soundtrack. And Preston showed in NYC for the first time with an energetic show that featured like floor spray-painting, STFU logos, furry shoes and statement puffers.
Thom Browne Giving His Partner a Heart at His Show's Finale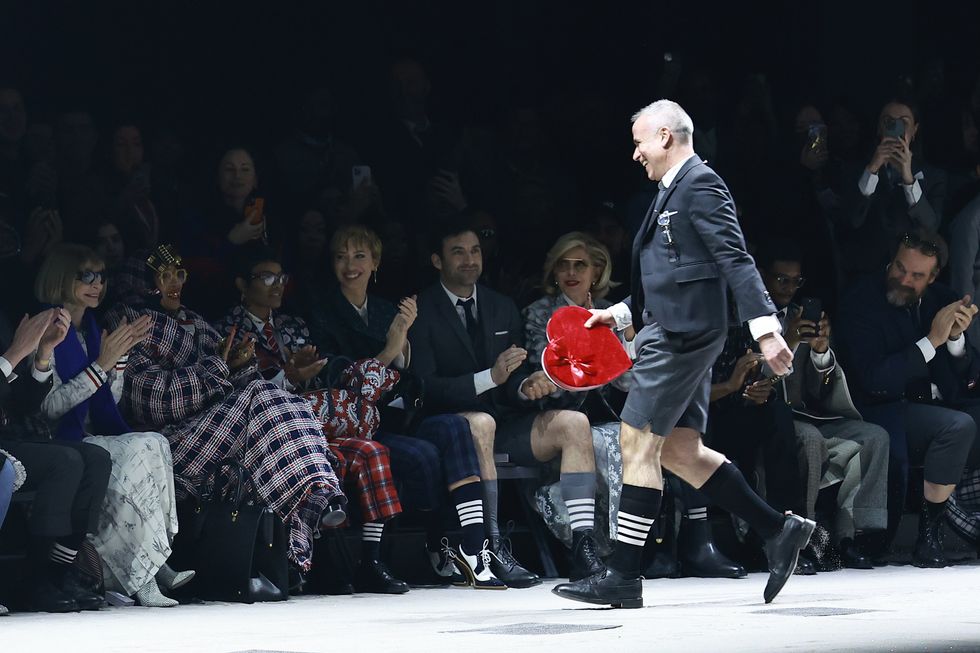 Photo via Getty
After another theatrical show filled with larger-than-life characters and storytelling, Thom Browne came out for his finale bow and walked bashfully toward his partner Andrew Bolton (head curator of the Met's Costume Institute), gifting him a big red heart-shaped box of chocolates on Valentine's Day. The gesture elicited adoring aww's from the audience who by that point may have forgiven the late 40-minute start (Erykah Badu was late) and 35-minute run-time. We love love!
Gender rules don't apply and are nothing new at Wiederhoeft — its founder Jackson is the embodiment of his brand and regularly dresses in fluid terms. Having entered the bridal category a few years ago, the designer included several bridal looks in his Fall 2023 runway, all with his signature whimsy and theatrics. There were girl, boy and non-binary brides among the bunch in white dresses with a dramatic circle skirts and corsets under a sheer bodice. Another look: a white corseted look with low-slung skirt and white veil showed the range of Wiederhoeft's queer bridal expression.
Puppets and Puppets Making Everyone Hungry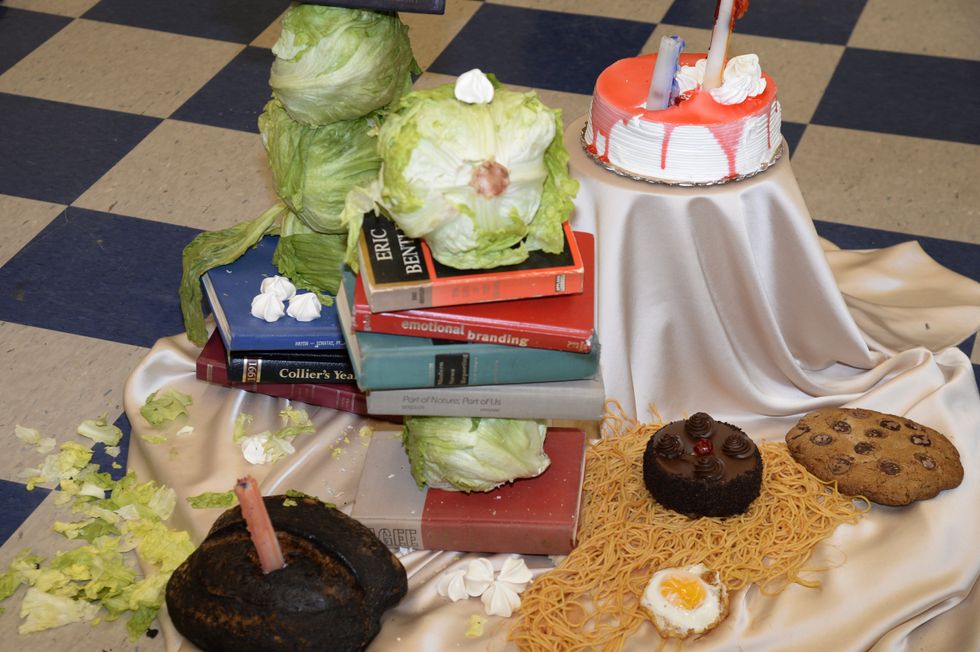 Photo via Getty
Cuisine and fashion collided at the Fall 2023 Puppets and Puppets show. The collection gave school cafeteria vibes with a blue and white checkered floor and stacks of old books and food concoctions (including noodles, cakes, fried eggs) all designed by Quori Theodor. Following the cuisine theme, cookie purses, banana-handle bags and an egg bra were all featured on the runway.
Chloë Sevigny Opening for Proenza Schouler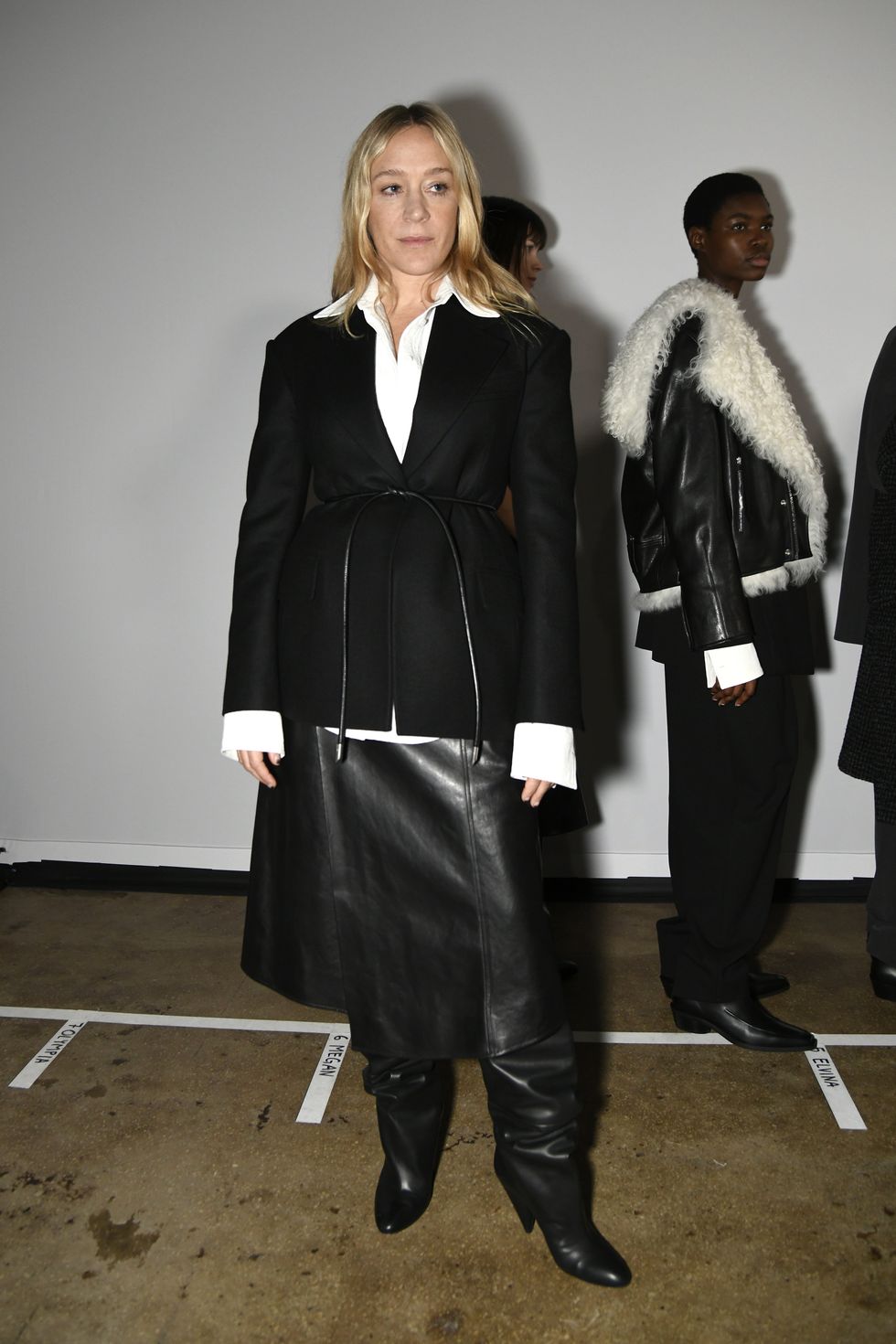 Photo via Getty
Chloë Sevigny made a rare runway appearance for this season's fashion week. All eyes were on the American Psycho star as she opened for Proenza Schouler's latest collection. Sevigny isn't a stranger when it comes to the catwalk though, as she's mostly modeled in European shows.
Luar Closing NYFW for the First Time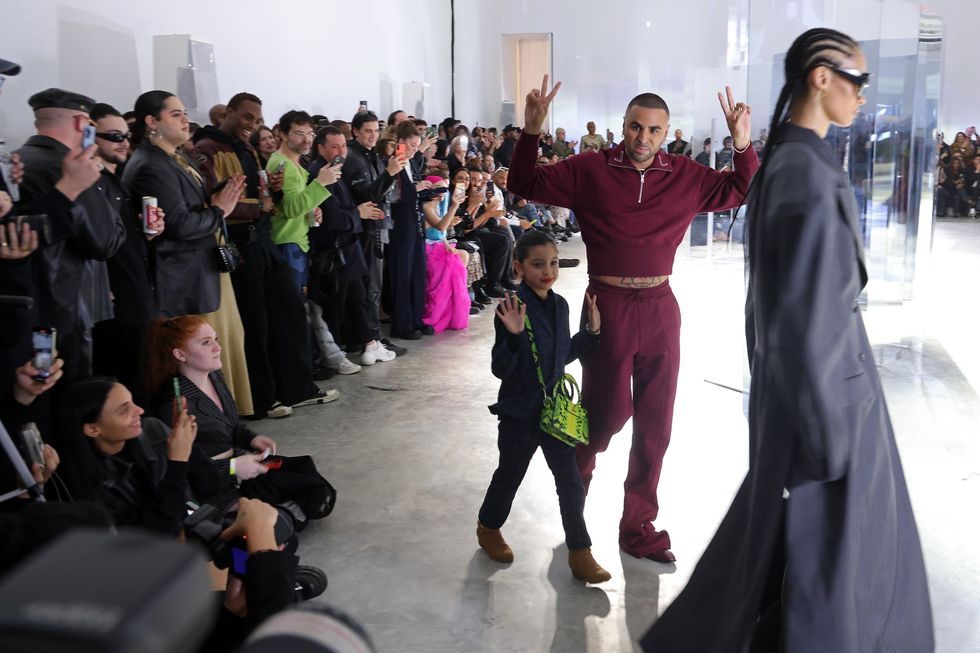 Photo via Getty
The last slot on the NYFW calendar has typically gone to a veteran figure like Marc Jacobs or Tom Ford, a position fit for a grand finale showman. But with brands like those doing their own thing lately, a shift is beginning to take place for someone else in New York to assume that coveted spot. Enter Raul Lopez, who's taken Luar to new heights the last few seasons (along with a CFDA Accessories Designer of the Year award), to become the hottest ticket of New York. Yet again, the show started an hour late, but somehow keeps making the wait worth it. Those oversized Ana bags he showed in XXXXL sizes are sure to spawn a wait list. Shoutout to the grand dame Karen Huger for gracing us with her presence there too!
Greg From 'White Lotus' Walking for Eckhaus Latta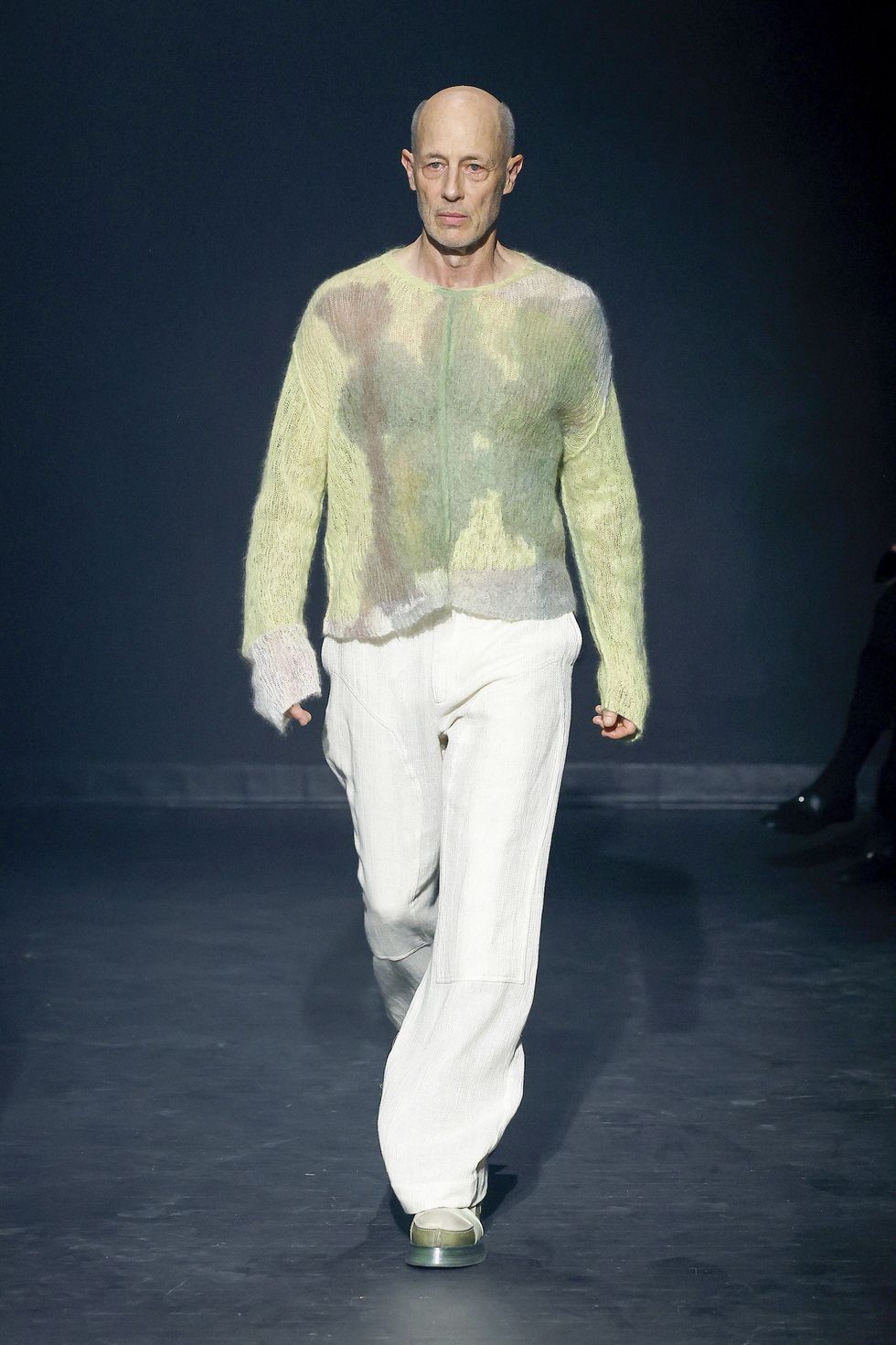 Photo via Getty
A viral moment to come out of NYFW was a cameo from The White Lotus star Jon Gries who instead of sitting on the sidelines, walked the runway of Eckhaus Latta's show. Gries plays Greg, Jennifer Coolidge's shady husband in HBO series. While his presence may have shocked fans, the casting wasn't a shocking choice for Latta who's known to include a diverse and unexpected mix of models on his runway.
Lindsay Lohan Supporting Model Siblings at Christian Siriano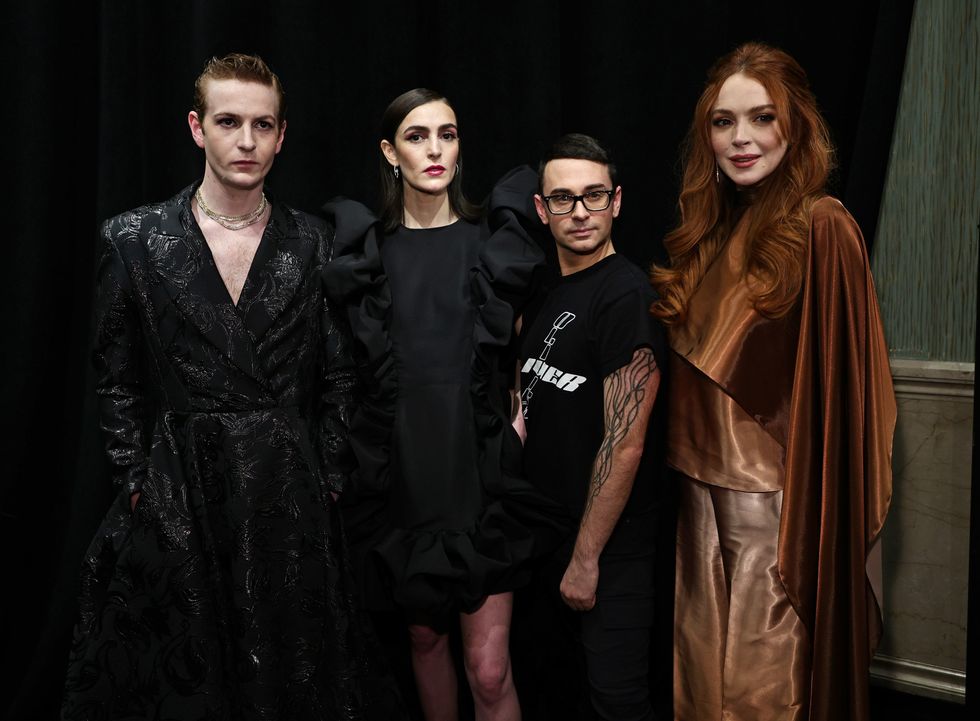 Photo via Getty
As a good big older sister does, Lindsay Lohan flew into NYC from Dubai to support her model siblings walking in the show. Lohan cheered them on in the front row of Christian Siriano's Fall 2023 "Welcome to Audrey Hepburn's Rose Garden at Midnight" themed show. This made for a pleasant surprise from Lohan who hasn't attended a fashion show since 2019.
Foo and Foo Goes Nautical Prep With Sperry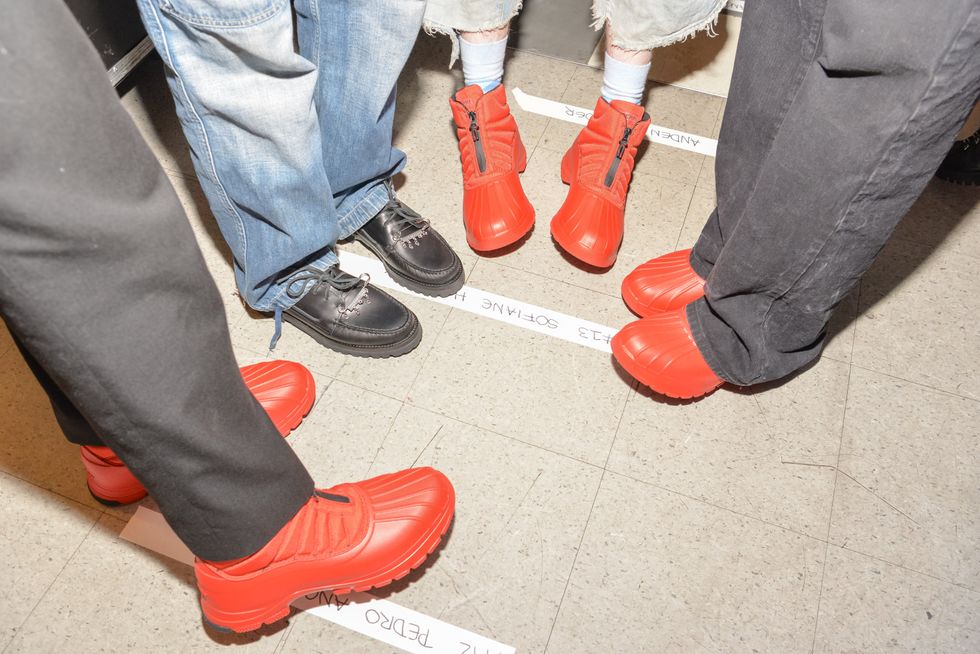 Courtesy of Andrew Werner
Foo and Foo's Elizabeth Hilfiger (daughter of Tommy) gave her nautical-inspired collection of prep essentials a distressed LA twist complete with Sperry boots and boat shoes. Could Sperry's be the latest aughts-favorite shoe to make a comeback? Elizabeth said the Sperrys felt cohesive to the theme — a compliment to her twisted whimsical take on Nantucket. "My inspiration started when I was thinking about boating, so it was one of the first ideas that came to mind when I was thinking about completing the looks," she said of the choice of footwear.