Staten Island-born LAYA, who describes herself as a "funky character from NYC" is probably best known for her authentic and risk-taking approach to music, art and personal style.
Last year, she released her debut EP Um, Hello, sending shock waves through the R&B community and the larger music world. Taking inspiration from Destiny's Child, Brandy, Aaliyah and Missy Elliott, the multimedia artist has a knack for bringing nostalgic sounds and aesthetics into the present with her fresh vision and style.
While she's known to most as a singer, she's also a bit of a DIY queen. Whether it's directing a video, creating a prop, vision-boarding an outfit or creating a set from scratch, the fast-ascending artist does it all with flair.
This year, LAYA took NYFW by storm and chronicled her week in the only ways she knows how — with elegance, pizazz and absolute hilarity. Check out her NYFW diary, below.
Converse x Human Nature Presentation
I have arrived, honey! This was my first night out for Fashion Week and I wanted to step out in a good ol' "Who's that girl?"
This night was crazy special to me. I was in a room with so many of my favorite people in fashion and entertainment. Then came out Azealia Banks (who I love) with a surprise performance that she absolutely bodied! I screamed at the top of my lungs in ghetto.
I LOVE my cigarette earrings! You can always find me incorporating them into my looks.
This was such a vibe not only because the show was bomb AF, but I got to watch it with my girls TiaCorine and Bktherula! I love moments like this. They're so cool.
​Concept Korea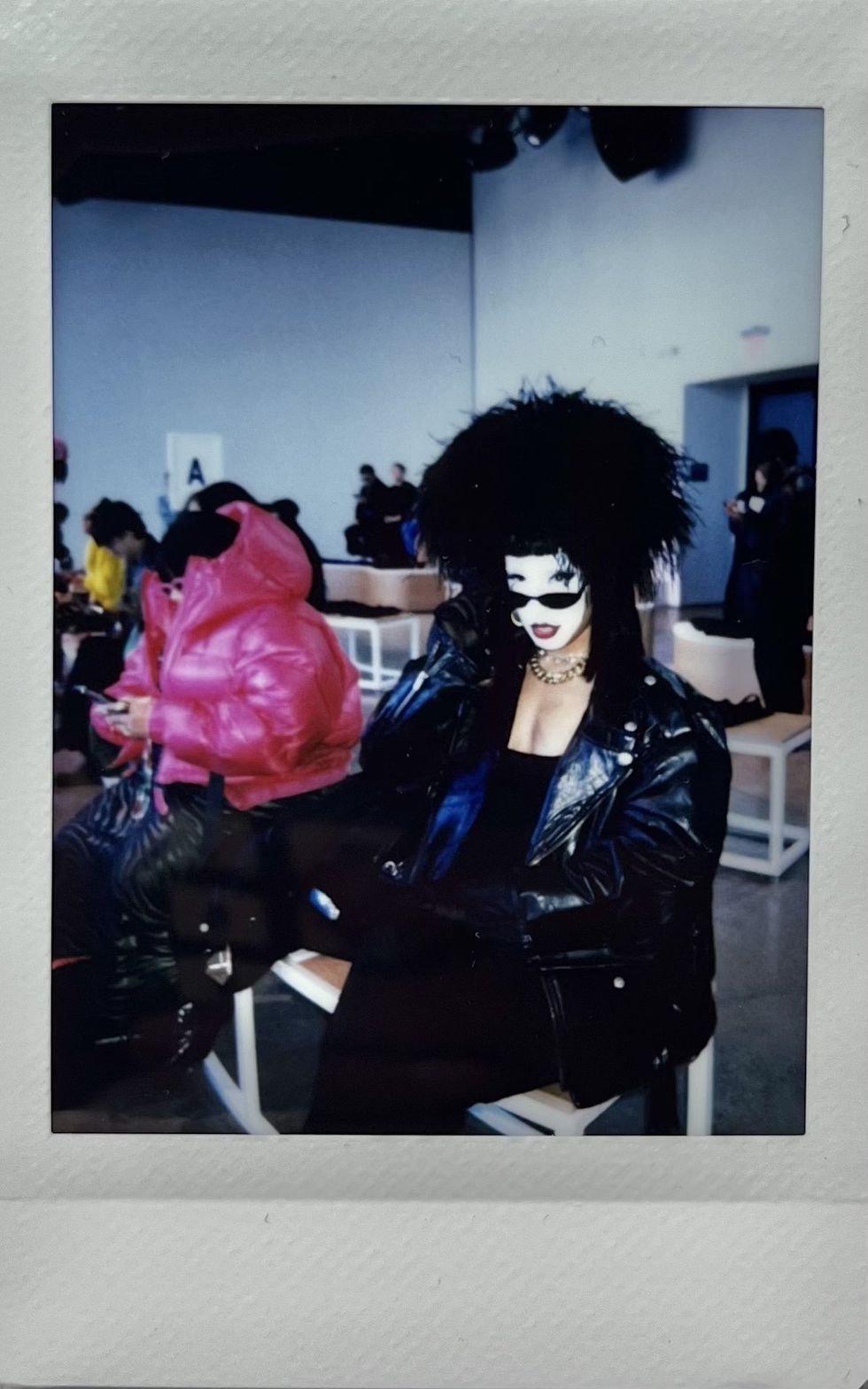 When I was a kid my dad had a big poster of a comic book character named Shi on the wall. She had black hair and a white painted face with red lipstick. That image always stayed with me. I had brought this look to life a few times before and couldn't wait to pull it out for Fashion Week.
​Moose Knuckles NYFW Preview Party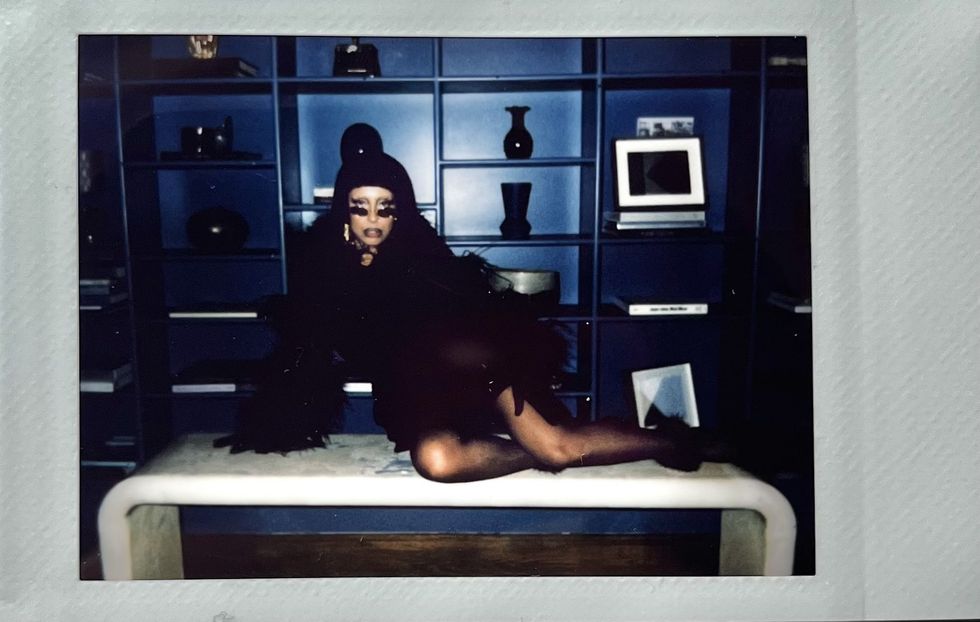 I had fun styling my Moose Knuckles outfit. I paired the two-piece number with some black ostrich feathered sleeves and black feathery stripper shoes (I love a stripper shoe!). They absolutely loved my look! This was the last night of fashion week, and I was proud of all the looks I put together for the week. Yep, that's right I styled myself and did my own hair and makeup all week! First one down, so many more to go!