Sorry robo-Lil Nas X, sorry Taylor gang, Normani stole the damn show when it came to moves at the VMAs. The former Fifth Harmony-member, who is on a scorched earth mission to ensure we all know the girl-group had two break-out stars — took the stage in throwback lilac velour for an Olympic-level athletic feat, aka a performance of her new hit "Motivation."
She gave an entrance, perched on a mechanically-lowered basketball hoop (suddenly we're Cavs fans!). Then, she served a hybrid of Bring It On and B-Day-era Beyoncé for the second time — after her Destiny's Child red carpet moment earlier that night — alongside a velour track-suited army.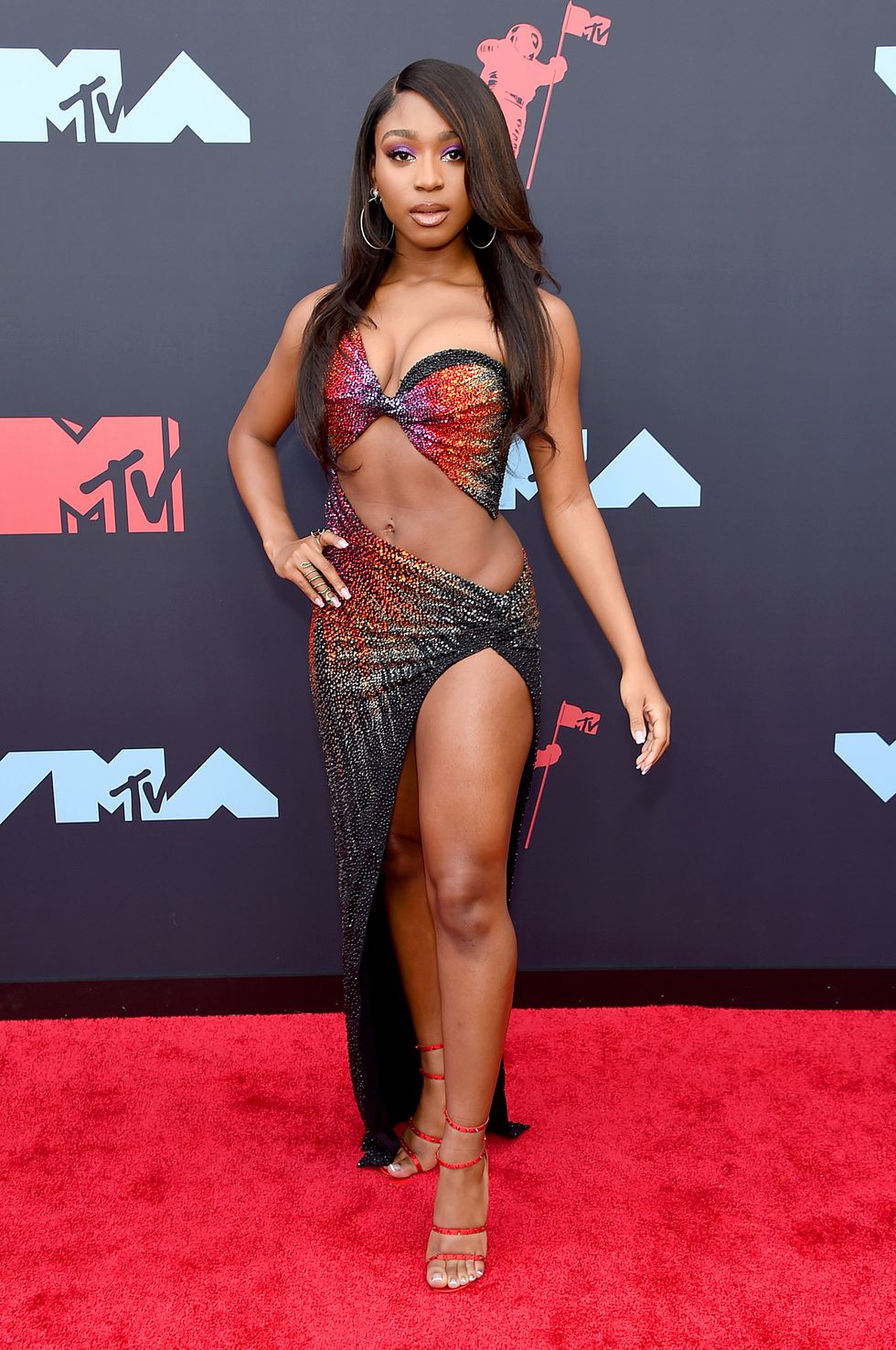 Cartwheels, twerking, black-flips and a hand-stand, that ended in a split all ensued. The performance in "Motivation" and now live, proves Normani is an exhilarating triple-threat like we haven't seen in a long time.
"Motivation" was released too late to be nominated, but Normani and 6LACK took home the Best R&B trophy for "Waves."