Taylor Swift and the MTV VMAs have a long, fun history together. No, we're not just talking about the Kanye West speech interruption thing! There's also her incredible subway ride performance from later that same fateful 2009 night, and she's premiered several music videos at the show over the years. So it was completely fitting for her to open the 2019 ceremony with two fresh trax from her new record Lover: "You Need to Calm Down" and "Lover."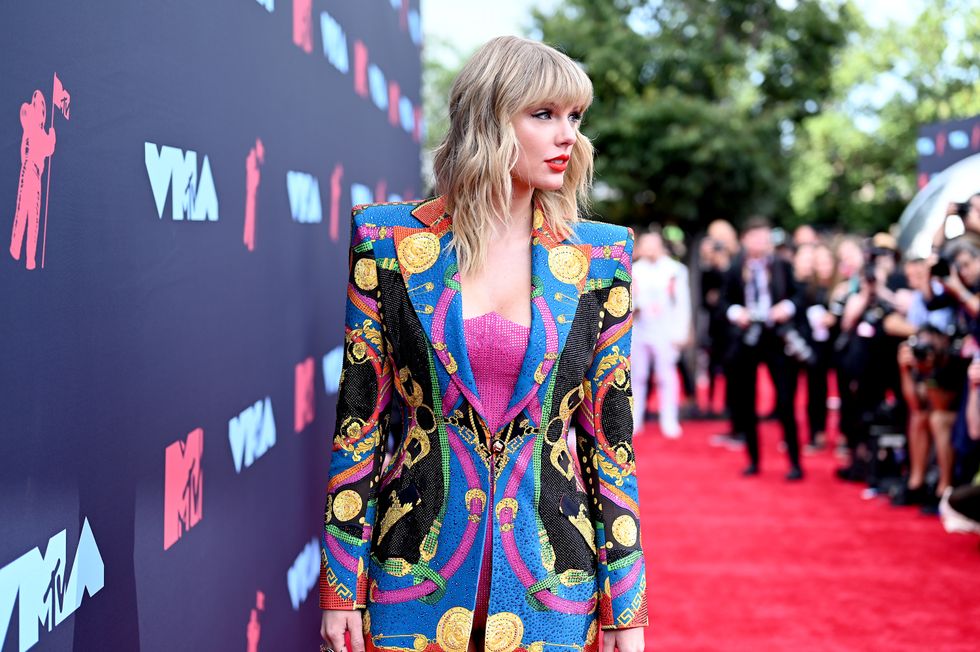 2019 MTV Video Music Awards - Red Carpet
This is the first time we've heard "Lover" live, and Swift only revealed that she'd be treating fans to two songs earlier today, via her Instagram Story. Her peformance of LGBTQ-themed "You Need to Calm Down" came complete with a PSA to support the Equality Act. Swift kicks off a star-studded slate of live music, with everyone from the Jonas Brothers to #Shawmila to Vanguard Award winner Missy Elliott taking the stage later on.
Swift arrived early for the red carpet wearing Versace — she's been calling up Donatella a lot lately, also wearing the label to this year's Teen Choice Awards. She's up for a whopping ten moonman statues this year, including Song and Video of the Year. We've come a long way since 2009, baby. No one hear to interrupt her now.