We are all waiting with baited breath for the arrival of Lady Gaga's "Enigma." If you ask yourself, "What do you mean?" — well, of course the Las Vegas show, but really the song? The album? We just don't know, but rumor has it, it's definitely a song from post-Joanne LG6. Let the conspiracies run wild!
Anyway, while we speculate on whatever mysterious sorcery Gaga is up to these days, one incredible artist is saying with fashion what is on the rest of our tongues. Artist (and PAPER contributor!) Hilton Dresden has created "I Need Enigma" T-shirts, and what's more straight to the point than that?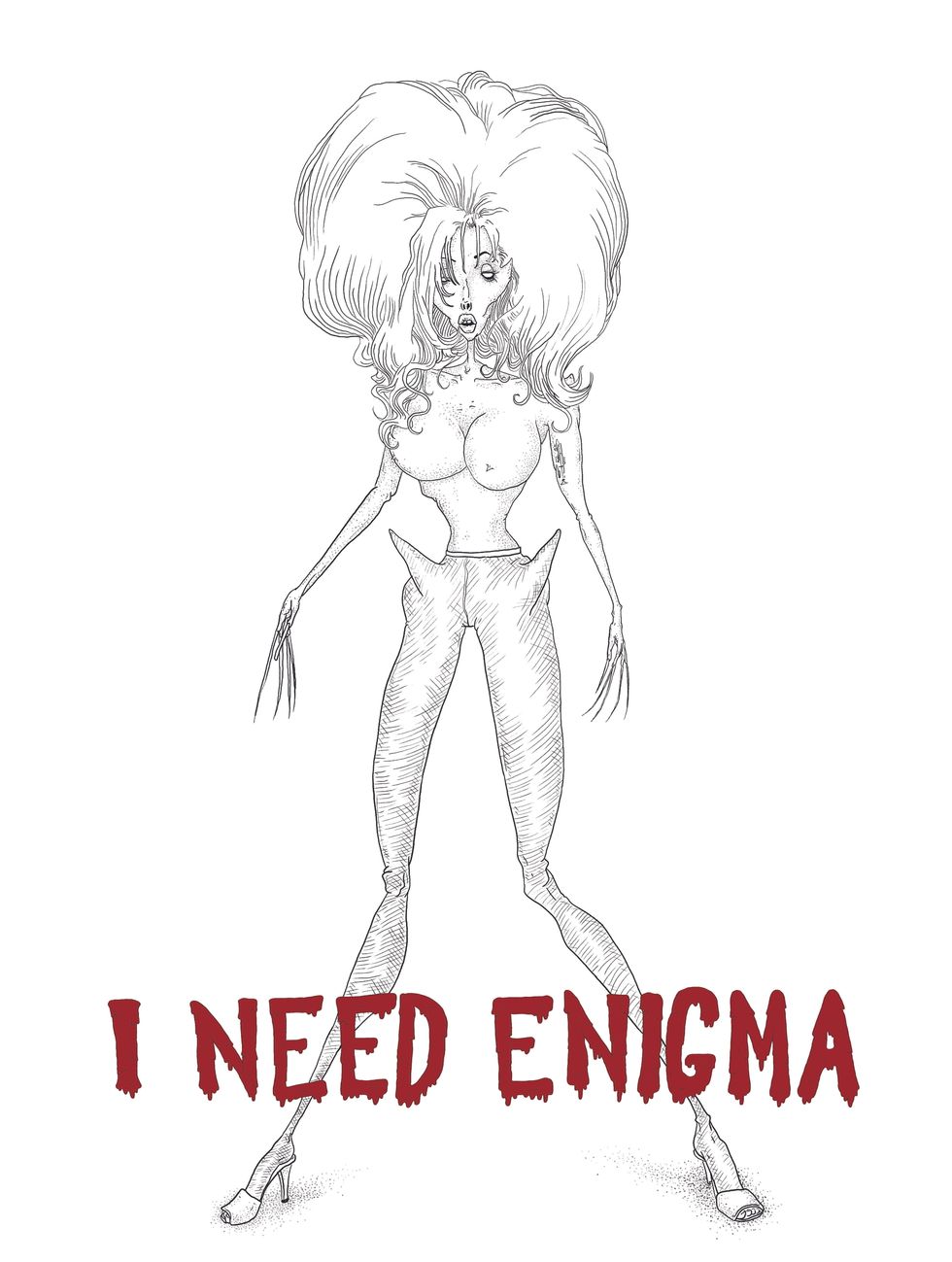 Illustration: Hilton Dresden
The words "I Need Enigma" are printed in a red graphic font overlaying a black-and-white sketch of Gaga, inspired by the recent cryptic editorial photos by Eli Russell Linnetz she's been posting on Instagram of late, deftly blending her iconically bizarre, high-fashion, and avant-sexual aesthetics.
"As a young woman crumbling without 'Enigma,' I felt the need to create something for the community of people withering away out there each day 'Enigma' does not play on repeat," Dresden tells PAPER. We certainly can relate — and it's for the most worthy cause! Bless you, Dresden.
The unisex designs come on tees, sweatshirts, and hoodies and are selling for $35, $40, and $42 respectively. Buy them here, and see the designs, below.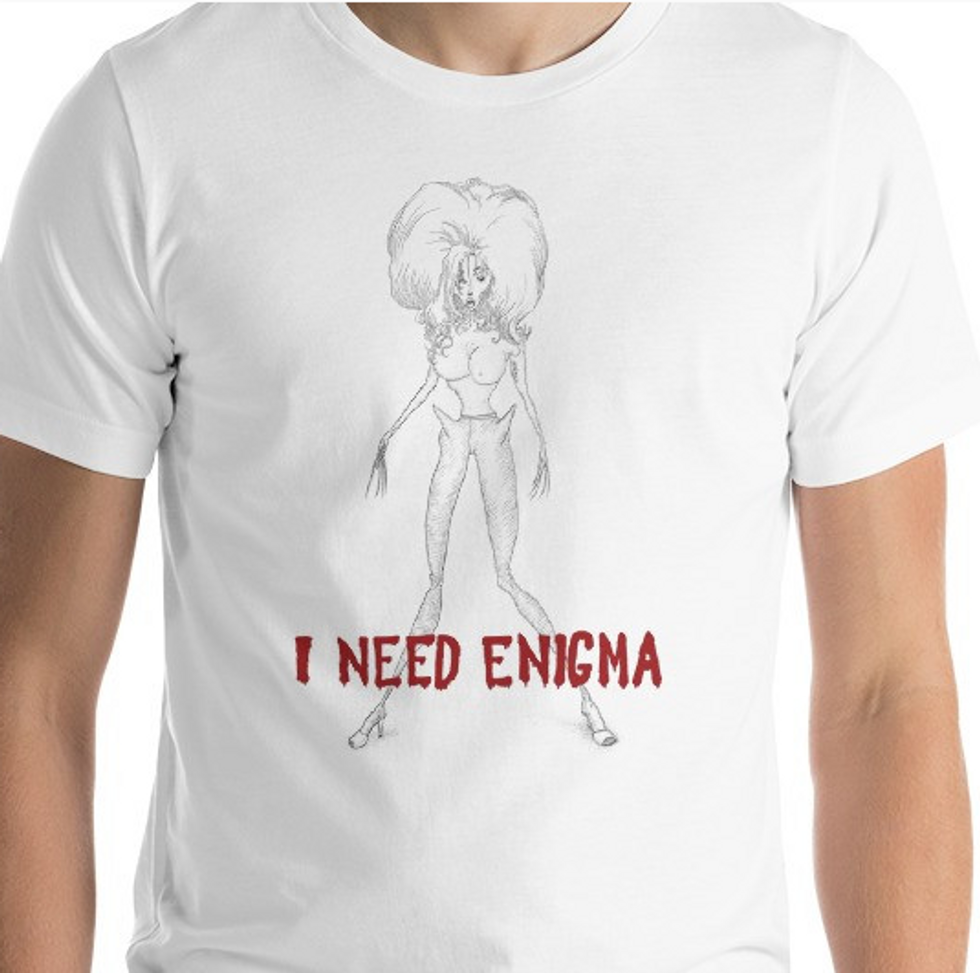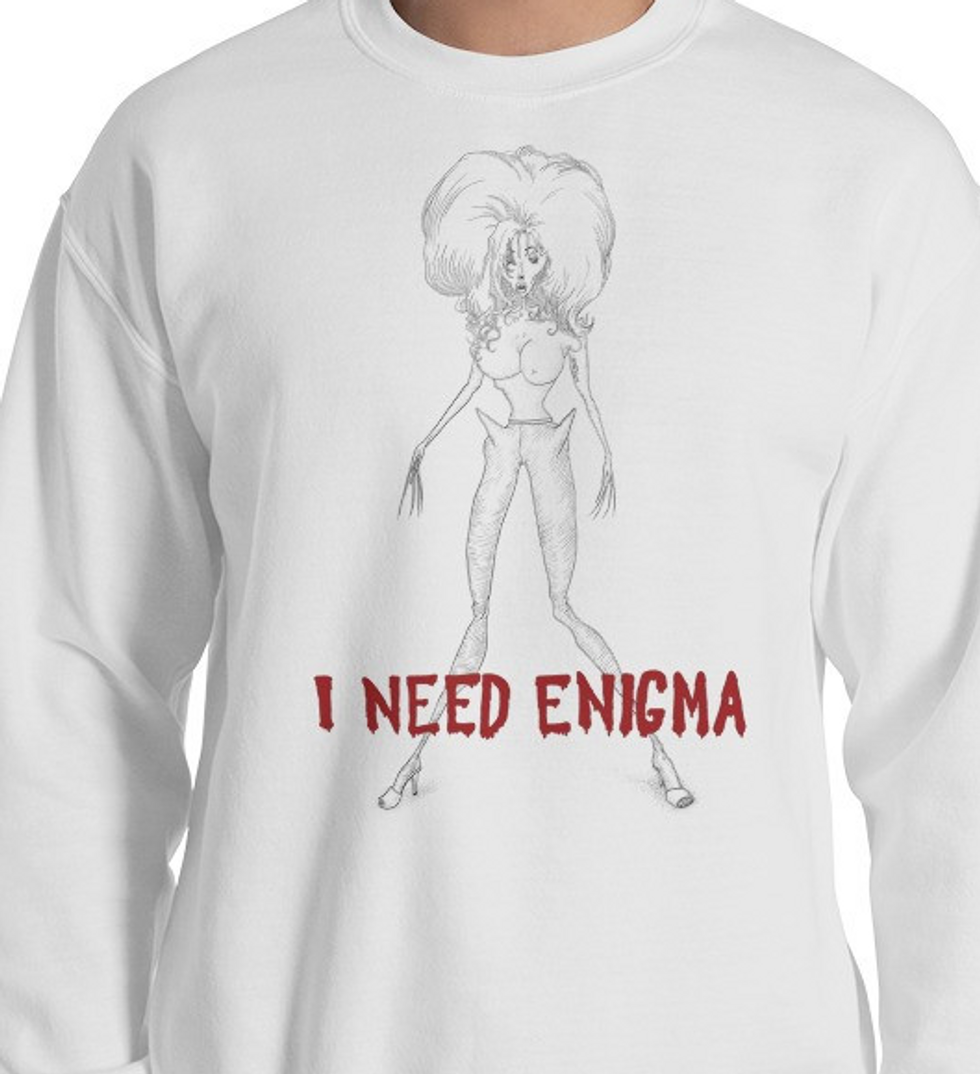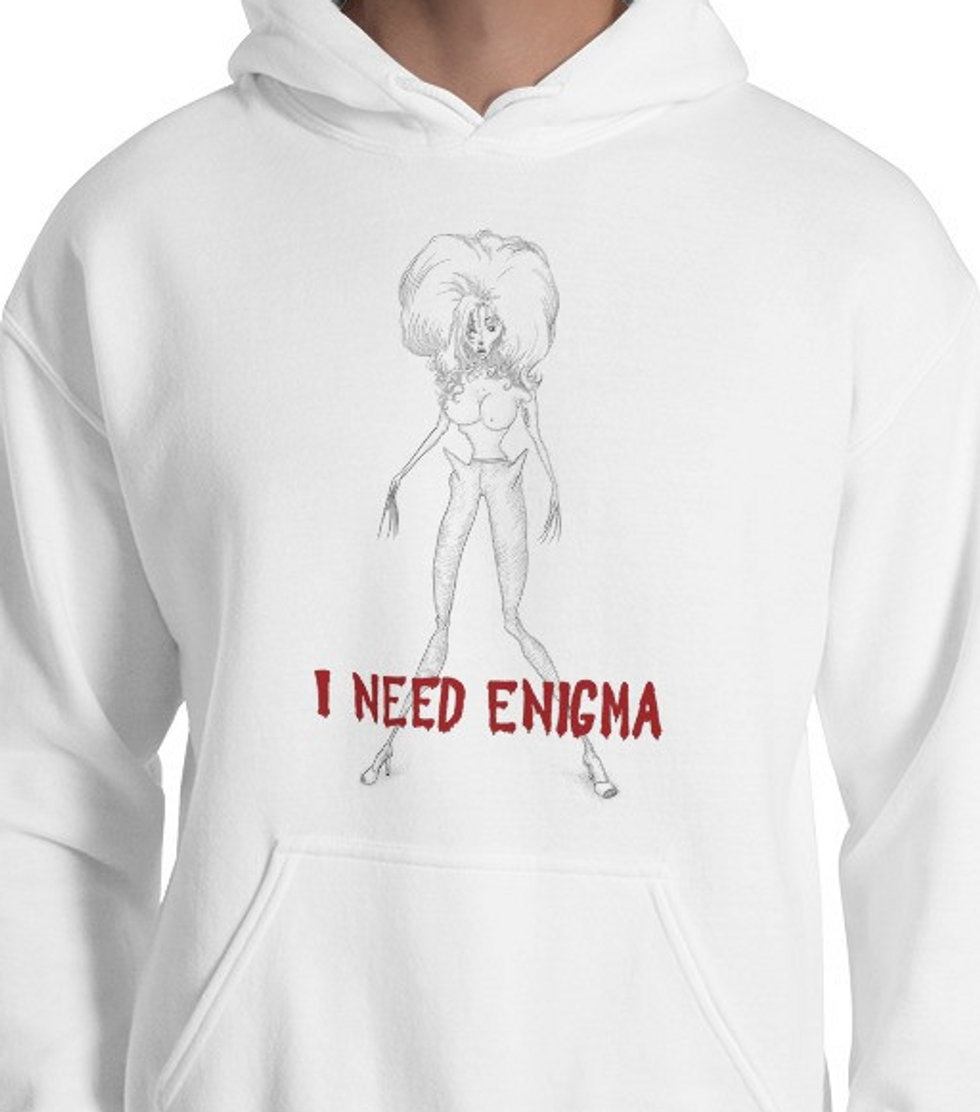 Photo via Instagram