Back in August, news of the wildfires that devastated parts of the Amazon rainforest spread all over social media. Everyone from luxury fashion conglomerates to sitting presidents vowed to take action through financial support. However, our forests are still burning, with nearly 20,000 fire outbreaks last month in the Brazilian part of the Amazon alone.
The fashion industry, which is facing its own set of problems, has had to react and make the health of our planet a priority. Samuel Krost, founder of minimalist luxury brand KROST, risen to the challenge thanks to his business model of partnering with non-profit organizations with each collection.
His first outing saw him partner with March for Our Lives in the wake of the shootings at Marjory Stoneman Douglas High School. For his second collection, which sets out to bring awareness to climate change, KROST has committed to donating a fraction of their proceeds to the Eden Restoration Projects in order to plant 10,000 trees.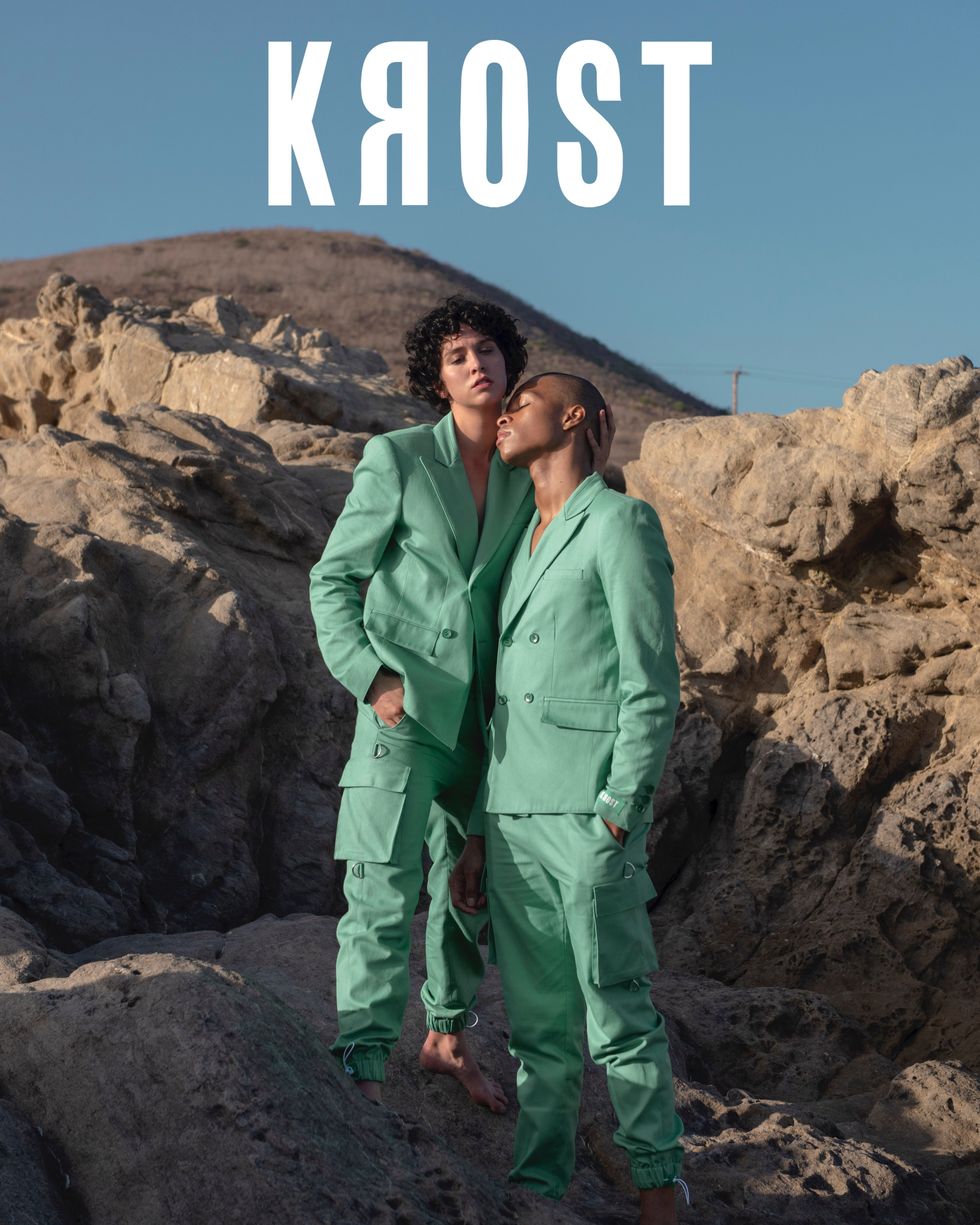 The EDEN capsule, designed by creative director Scott Camaran, features interchangeable blazers and cargo pants in a palette of earth tones and greens. Eden Restoration Projects describes itself as an organization whose mission is to provide fair wage employment to impoverished communities, who will grow, plant, and guard trees on a large scale.
"The most important thing for this brand is to stand for something and to give that message context through our product," said Krost in a statement. "The goal of this collection is to remind the people of this world of what once was and the dangers we're now experiencing through climate change and the risk of leaving only a mere shadow of the planet we once knew for those who come after us."
The collection is available now at KrostNewYork.com. The cargo pants retail for $250 while the blazers retail for $395.
Photos Courtesy of Riley Smoller
Sign Up for the Morning PAPER