Kimberly Drew, AKA @museummammy on Instagram, is known for using her platform to elevate and highlight the works of young Black artists and designers. The writer and curator, who created the popular Tumblr blog "Black Contemporary Art," has spent the past couple of years inspiring the next generation of art lovers by visiting schools, being outspoken in the causes she believes in and writing a new book.
She eventually caught the eye of the team at Reebok, who enlisted the activist for its ongoing It's a Man's World campaign, which spotlights women making their mark in male dominated fields. As part of the initiative, Drew was asked to help design a pair of sneakers that represents her journey. She worked with the Reebok designers to update the classic Freestyle Hi sneaker, which the brand claims was the first fitness shoe designed specifically for women in the '80s.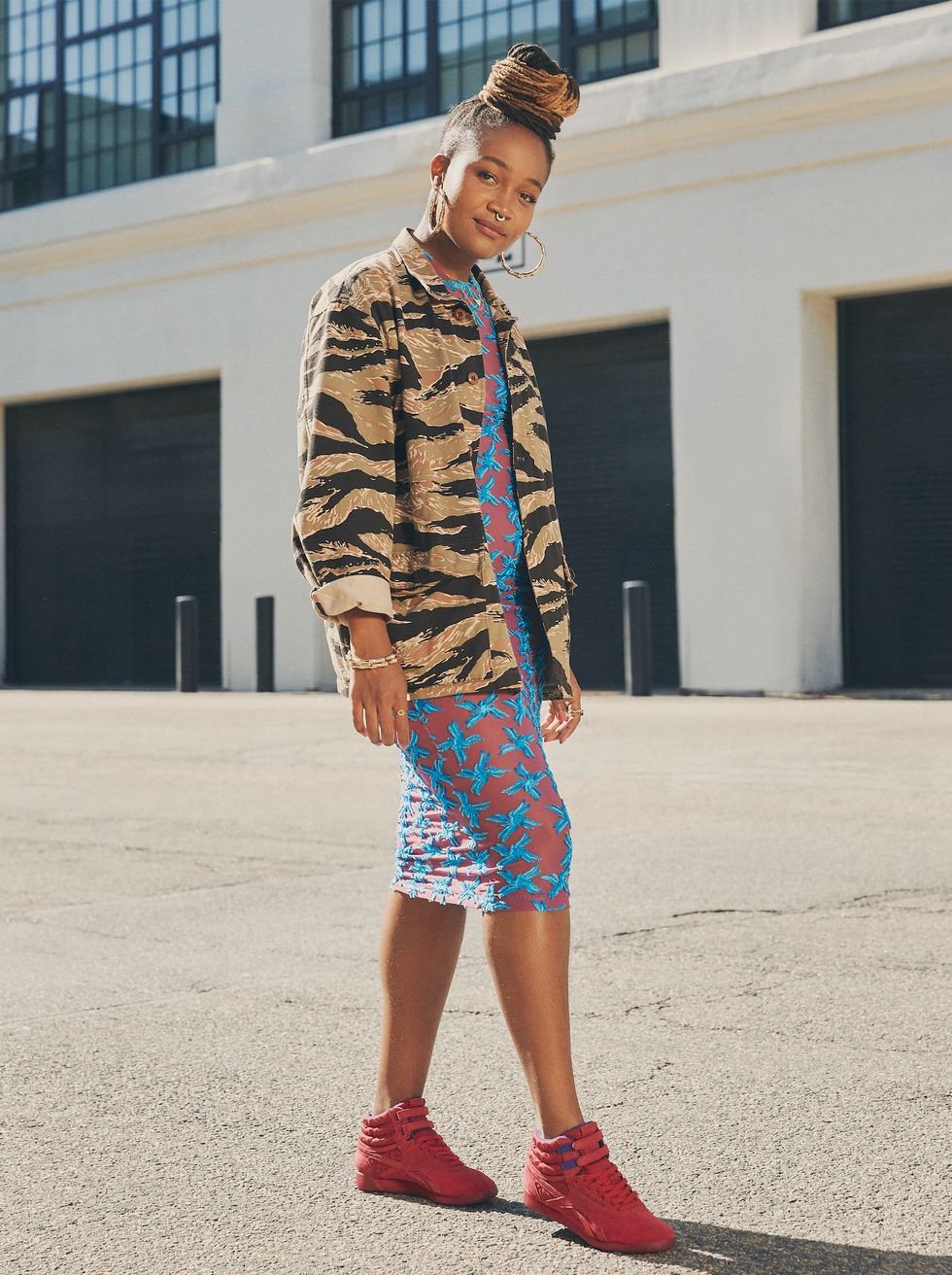 Drew says she wanted her shoe to represent something more with have a deeper meaning behind it. "My sneaker, a take on Reebok's Freestyle-Hi, aka the 5411, is a tribute to New York, to black womanhood and to being the type of femme that needs a shoe that can go from the bodega to the runway," she said. "As a writer, I'm so used to highlighting the creativity in others and it was a gift to work with @ieatsprinkles to bring this vision to life."
Reebok x Kimberly Drew is available now online at Reebok.com
Photos courtesy of Reebok