Kaia Gerber attended the Women's Guild Cedars-Sinai Annual Luncheon along with her mom Cindy Crawford on Wednesday, looking stunning as usual. But let's zoom in on her outfit for a sec: the model accessorized with two shimmering, layered gold necklaces, one with the letter "P" as a charm.
Hmm. What could it possibly stand for? Her brother, Presley Gerber? (He also has his sister's signature inked on his arm). PAPER? Or perhaps her rumored beau, Pete Davidson? Recent dating rumors prompted by their frequent hangouts make this a likely option.
Gerber and Davidson were most recently spotted having lunch together in Gerber's native Malibu on Monday, and they were then photographed looking intimate in the front seat of Davidson's car. Since Davidson is mostly in New York filming Saturday Night Live, it appears he may have flown out to L.A. solely to spend time with Gerber.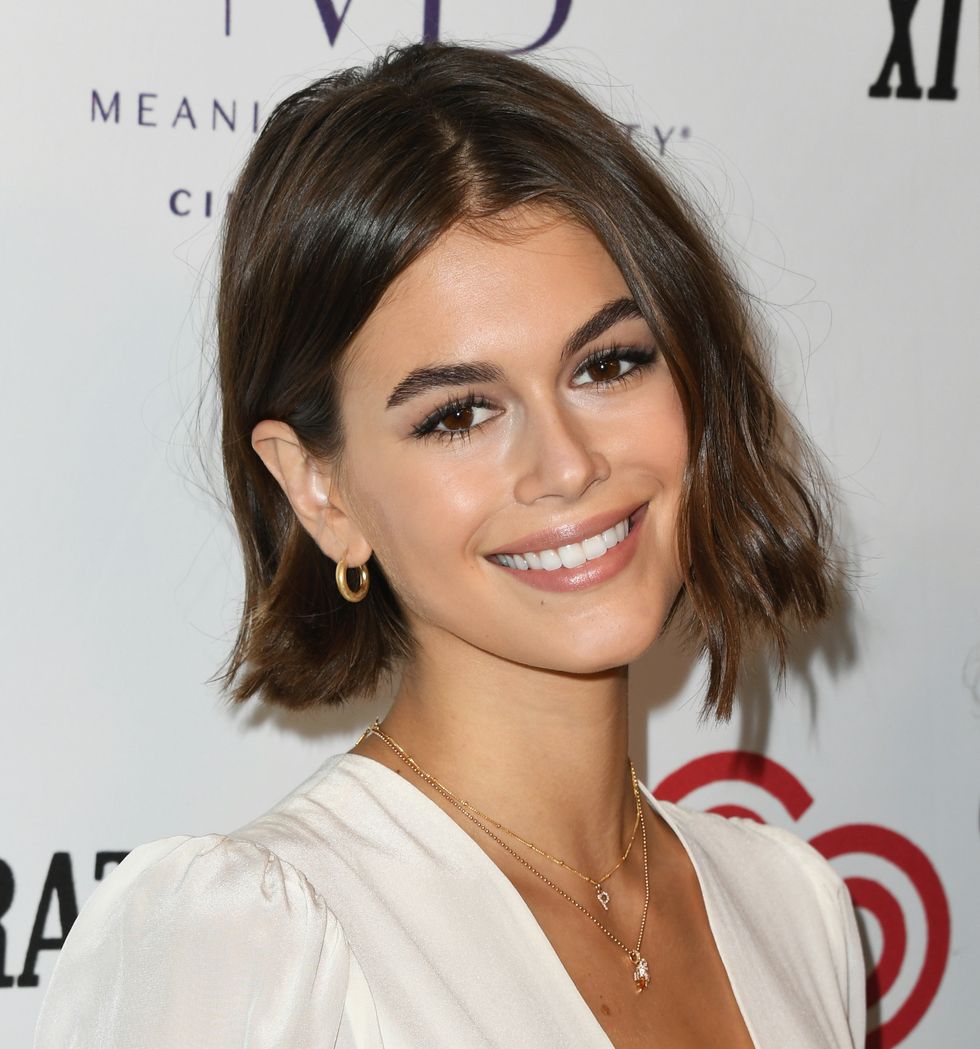 Some source told E! News that the duo are "just friends," but it doesn't look that way. But considering Davidson is 25 years old and Gerber just turned 18 in September, many fans are hoping they're strictly platonic.
No stranger to the tabloids — or the daughters of famous women — Davidson has previously dated Cazzie David, Ariana Grande, Kate Beckinsale, and most recently Margaret Qualley. That relationship ended just last month.
Davidson and Gerber both previously walked the runway at the same Alexander Wang fashion show back in June, long before their dating rumors emerged. A fashion meet-cute? We'll see.