This article is a sponsored collaboration between Izotti and PAPER
For centuries, the process of getting fitted for a made-to-measure suit remained relatively unchanged. Whether it's Savile Row's historic shops, big-box mass men's retailers or direct-to-consumer clothiers, the act of going to see a tailor (and coming back for re-measurements) has always been a constant.
But as shopping patterns have gradually shifted online, particularly in the wake of this year's pandemic, ensuring the perfect sizing has proven to be a challenge for many consumers who are finding it difficult to replicate the in-person measurement experience.
Izotti, (IZOTTI) the Canadian menswear start-up launched in 2017, is looking to fill that void with the launch of a new proprietary algorithm that will make measurements efficient and more accurate, while cutting down the entire fitting process from days/weeks to seconds.
Using your smartphone or computer's webcam, customers take a photo on IZOTTI's website to ensure the right fit after choosing and customizing the suit. According to the company, its algorithm utilizes landmark points, computer vision and machine learning to calculate your exact measurements — essentially converting your iPhone into a digital tailor.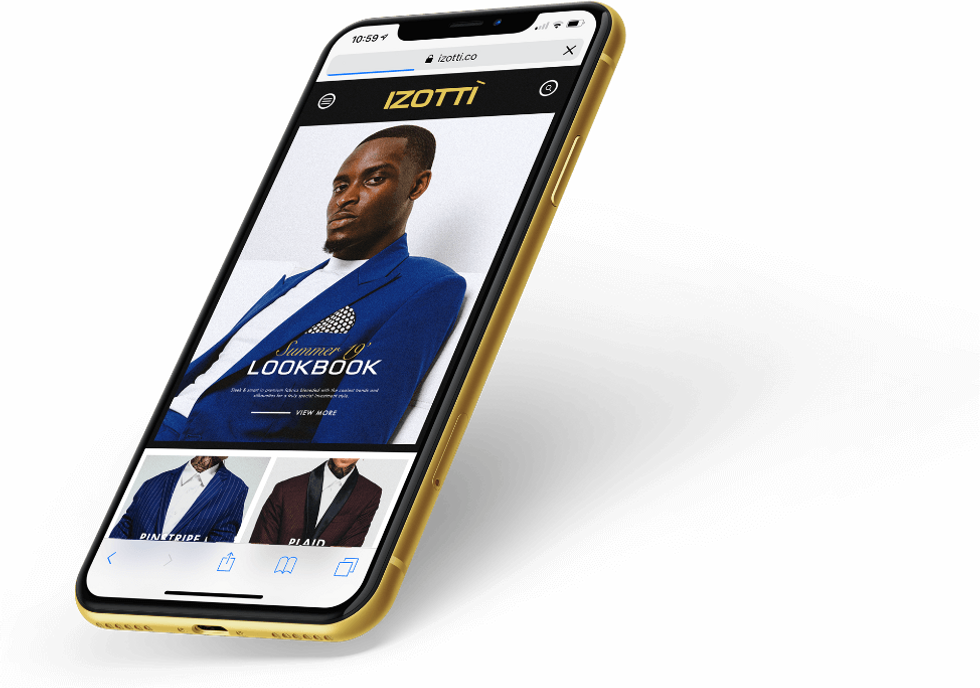 The integrated API, which took approximately 18 months to develop, officially launched this summer on its new-and-improved website after it took founder Moti Biya almost all of 2019 to perfect. Moti says the way it works is by something they use called landmarking technology which results in 98.98% accuracy.
"Our API captures a picture of the anatomical body, from there, landmarks are identified (shoulder, elbow, wrist, etc.), measure the distance between the landmarks in pixels and convert that into a standardized metric," he tells PAPER via Zoom from his Toronto office. "Our database now consists of over 5,000 male profiles and 4,000 female profiles. This is important because, for every new profile we create we can essentially take the customer's measurement and verify it against our database."
The idea for his business first started around the endof 2016, when he went to get measured for a suit in Hong Kong at the recommendation of a friend who was studying there at the time. After learning about the different mills and other ways he could have more control over what to make, he turned his interest to technology. While developing this technology, Moti moved to Florence, Italy "the defacto menswear capital of the world" where he attended Pitti Uomo and other menswear events, as well as earned a diploma in leather craftmanship from prestigious Scuola del Cuoio.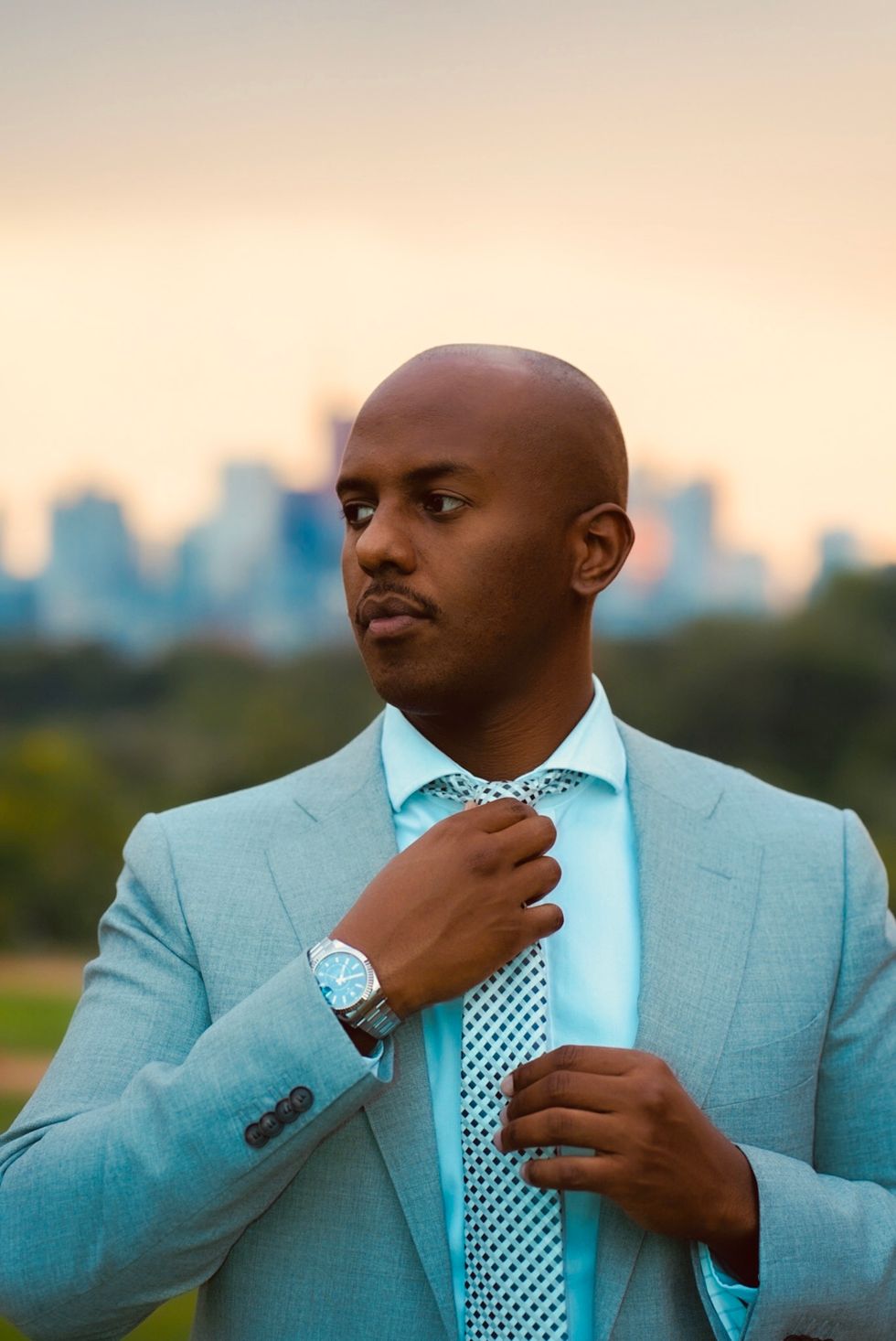 "We needed to figure out a way to scale up our technology and leverage the power of the internet," he says. "With every retailer going online, our goal was to create the best e-commerce experience for buying tailored menswear"
With rapid improvements via machine learning models and ever-growing datasets, the company is able to guarantee a perfect fit right out of the box. "We stand by our technology. If the suit does not fit, customers can return it or we will reimburse any alteration made by a local tailor" he adds.
Moti isn't deterred by the rise of rental start-ups that have taken some market share for special occasion dressing. In many ways, the pandemic actually played in their favor as people became hesitant to share clothes and do things back and forth. But then, there is also the incentive of customization, that other services can't provide
"If you look at the economics of it, costumers will spend around $300 for a rental meaning they essentially pay to borrow an 'off the rack' suit which they have to return and have no guarantee that it would fit them, the way a suit should fit," he says. "With IZOTTI, customers pay closer to $400, but get a custom-tailored suit that they can own for the rest of their lives"
While many companies operate as solely tech-focused or fashion-oriented, Moti says, IZOTTI distinguishes itself by bringing the two concepts together. "The thing with fashion is that fashion has a lot to do with art, with the experience, with what it feels like to wear clothes," he notes. "And with us, our challenge now is to take a traditional industry such as fine tailoring that might have seemed out of reach to an entire generation, and make it accessible, fun and stylish"
Moti doesn't downplay the many challenges facing the men's suit business, from the proliferation of streetwear to a casualization of dress norms in the workplace. But he sees a big opportunity in the personalization of menswear, particularly with younger people, who are perhaps not as accustomed to the many ways they can customize a tailored look.
He also points out that suits are in no way going extinct. "For us, we look at it from the perspective that, as much as streetwear is the dominant clothing kind of style now, there is still a market for formal attire, weddings and special events," he says. "We're not trying to sell a suit to every single person, but the people who do want to buy suits, we're trying to show them, 'Hey, look, you can get it done in a nicer way.'"


As for what's next, Moti sees the potential for IZOTTI to expand into other categories (though their primary focus now is their suit business).
"In terms of our long-term goals, we'd like to expand our technology and get into more specialized industries," he says. "There is a huge opportunity for the costume industry, which we think we can help be more efficient. Also, the applications that are not so apparent; school uniforms, the restaurant industry (chefs and waitresses), athletic apparel and lingerie. We understand this is a big endeavor, but it will be well worth it."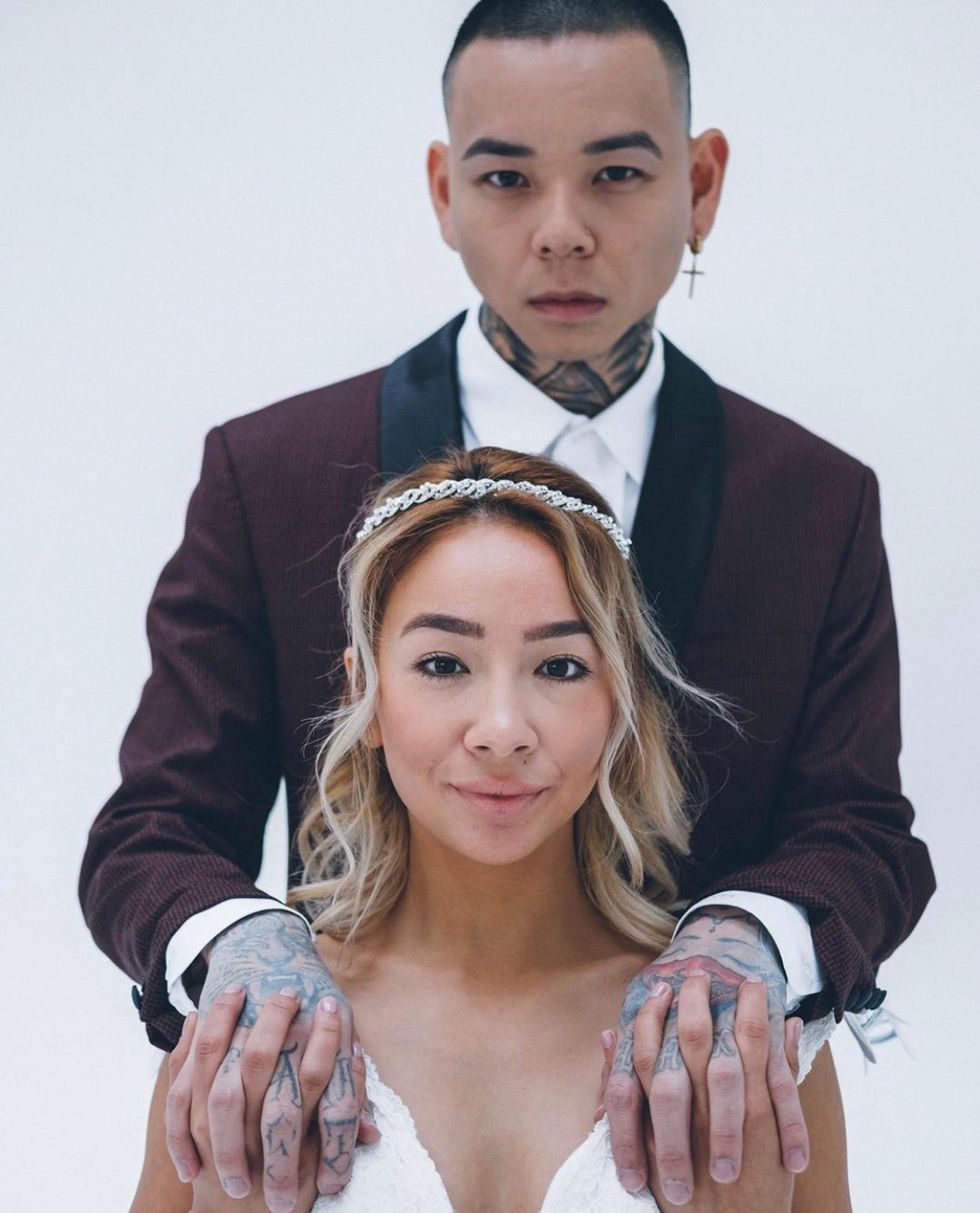 Photos courtesy of Izotti