Margaret Atwood's The Handmaid's Tale is a harrowing cautionary tale that has resonated across generations. Hulu's critically acclaimed adaptation starring Elisabeth Moss has felt incredibly timely under a governmental regime that is seeking to overturn Roe v. Wade and is still wrenching away children from their families. And what pairs better with biting social critique than wine?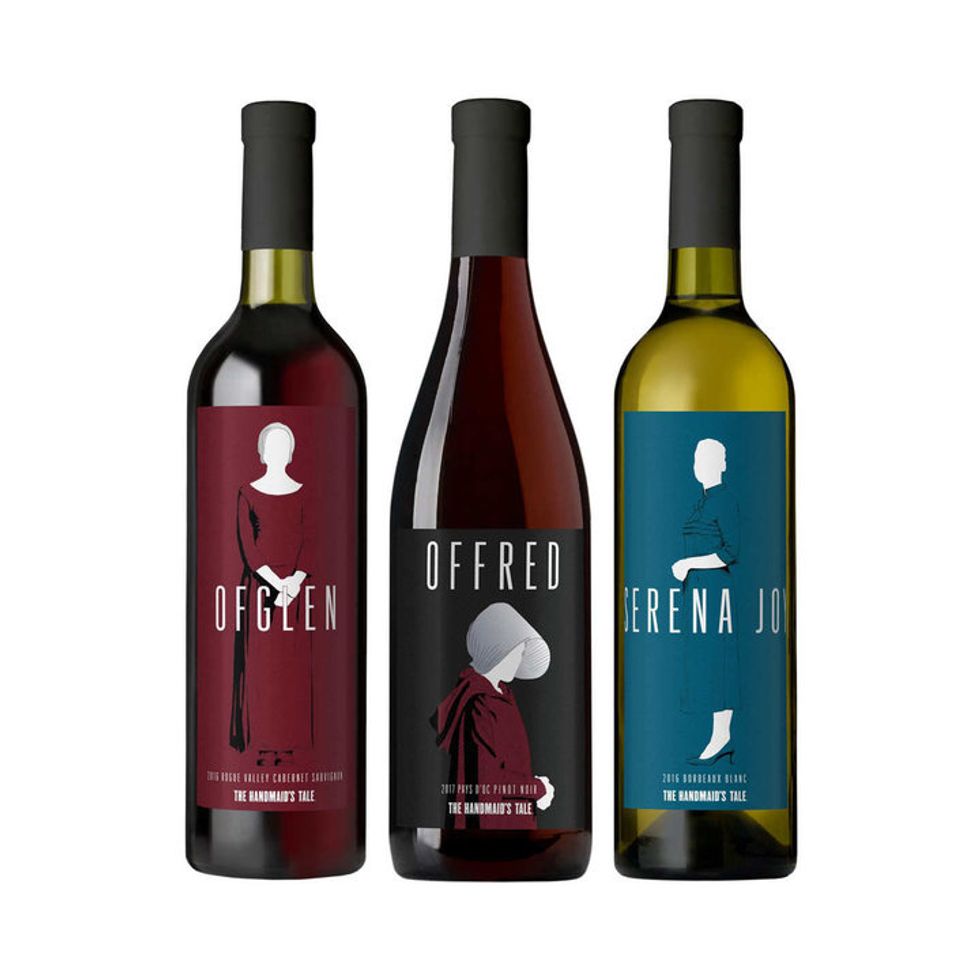 Lot18
The Offred-based offering is a 2017 Pinot Noir, described as "rich and complex" with "lush, fruit flavors of cherry and cassis complemented by earthy flavors of mushroom and forest floor." Even going further to "honor" Elisabeth Moss's portrayal with a flavor profile "that will stay with you long after you've finished your glass and a powerful experience you will never forget."
But if you were perhaps in the mood for something a little more rebellious there is Ofglen which is a Cabernet Sauvignon with a "warm, spicy finish." Or if you would prefer a white instead, there is the Serena Joy which is a Bordeaux Blanc that is "sophisticated, traditional and austere" initially coming off as restrained before revealing a concentrated and weighed nature with notes of white grapefruit and lemongrass. The perfect drink to sip while contemplating the systematic oppression of women.
The trio of wines have since been taken down from Lot18's website in the wake of significant Internet backlash.
Photo via Hulu