Who wants to look good when you can look Flawless? The industry of aesthetic enhancements has grown exponentially over the past decade. Today, the secret to aging in reverse and achieving that unnaturally natural look is more attainable than ever. With men now accounting for 10% of all non-surgical procedures, the expectations of our mirror self have become far-reaching. Since 1997, injectable procedures increased in popularity by an astronomical 461%; and since 2000, Botox has increased in consumption by 600%, dermal fillers by 205%, and laser skin resurfacing 198%.
Holly Spedding, CEO of the Liverpool aesthetics company Flawless Cosmetic, is intrigued by the psychology behind beauty. Starting out her young career as a law student, before switching to make-up, hairdressing and then aesthetics, this fiercely ambitious entrepreneur enjoyed watching how people's self-acceptance, confidence and communication improved in line with an enhanced appearance. After regularly subscribing to non-injectable treatments and training in numerous cosmetic procedures, she quickly penetrated the inner circles of the world's most influential aesthetic beauty tastemakers.
Spedding's ability to intrinsically understand her client's psyche and physical aspirations is highly regarded. Her roster includes a wide variety of the most beautifully enhanced people, from models to celebrities and business people — both young and old. The secret to this aesthetic OG's success is a dedication to her craft and passion for supporting those on a path to self-improvement. She juggles her family with her burgeoning business, and somehow manages to look beyond the outside cynicism that often targets her industry. Proving her investment in the positive impact of Flawless, Spedding can easily recite each and every one of her client's personal stories.
PAPER gathered together a group of Flawless' most loyal clients to spotlight a booming industry, which Spedding says focuses on positivity, self-love and putting happiness first. Check it out, and read our interview with the CEO, below.

(On Naomi): Top, Pants, Hat & Bracelet by Versace, Bag by Versus, Earrings by Chanel (On Hannah): Dress & Jewelry by Versace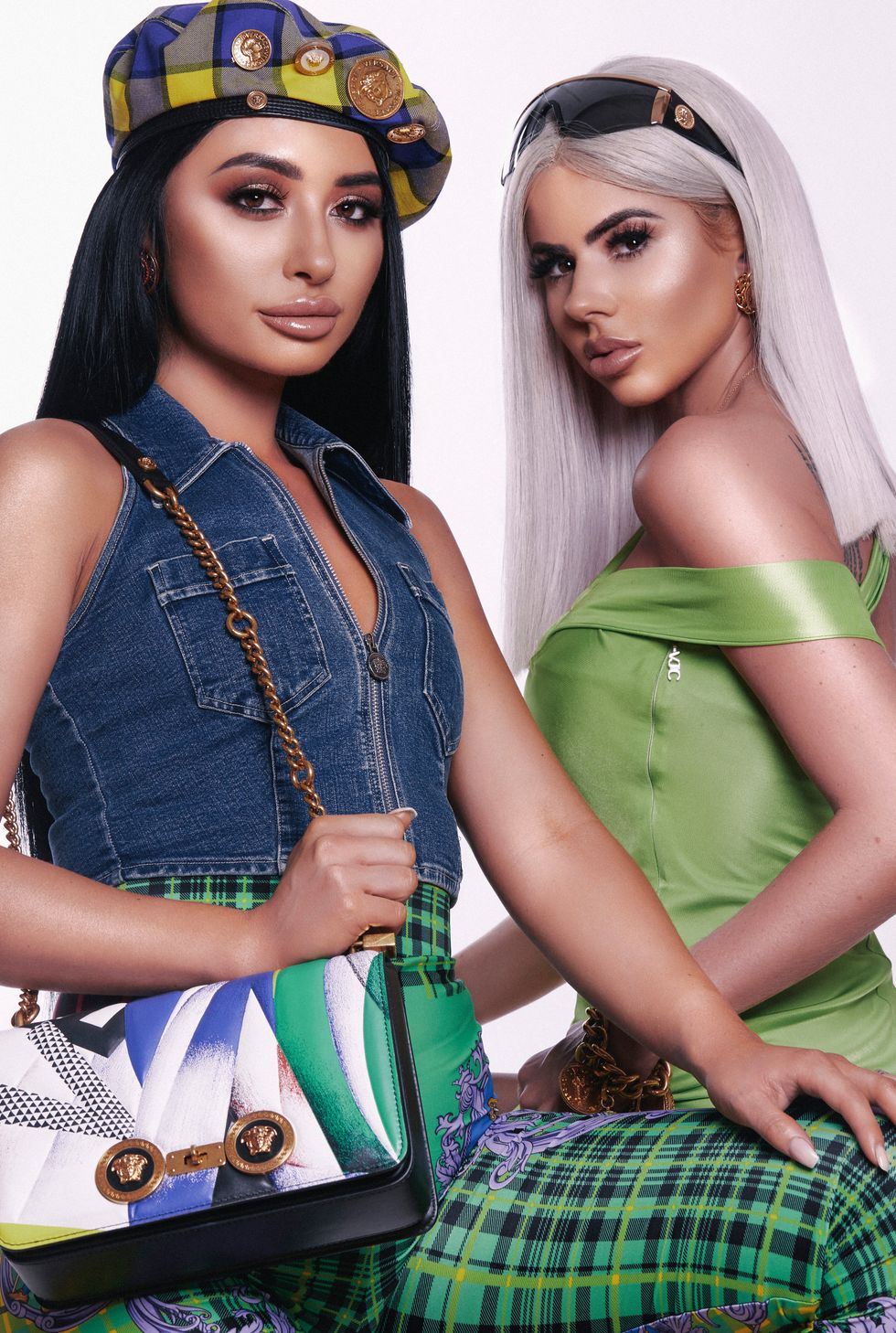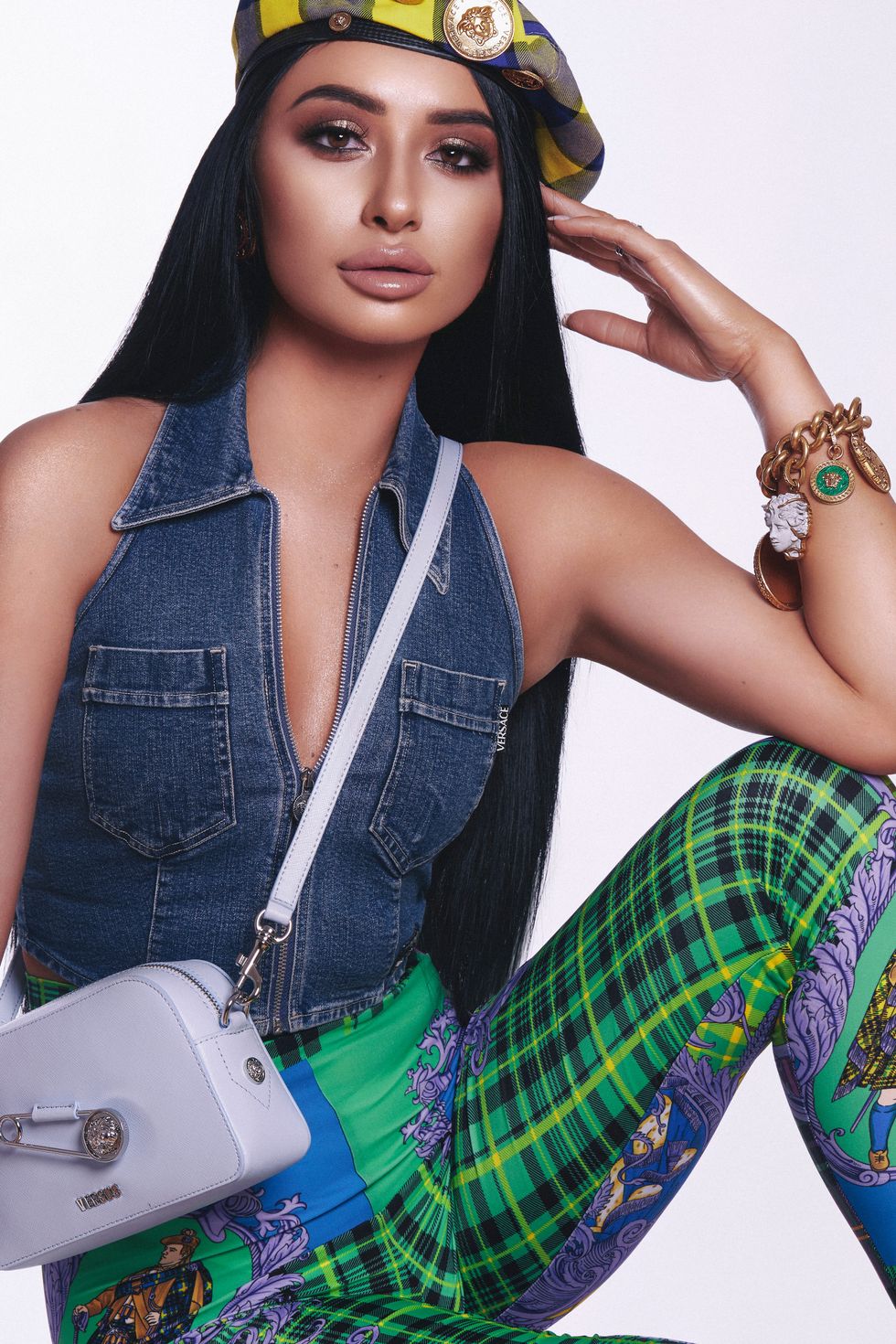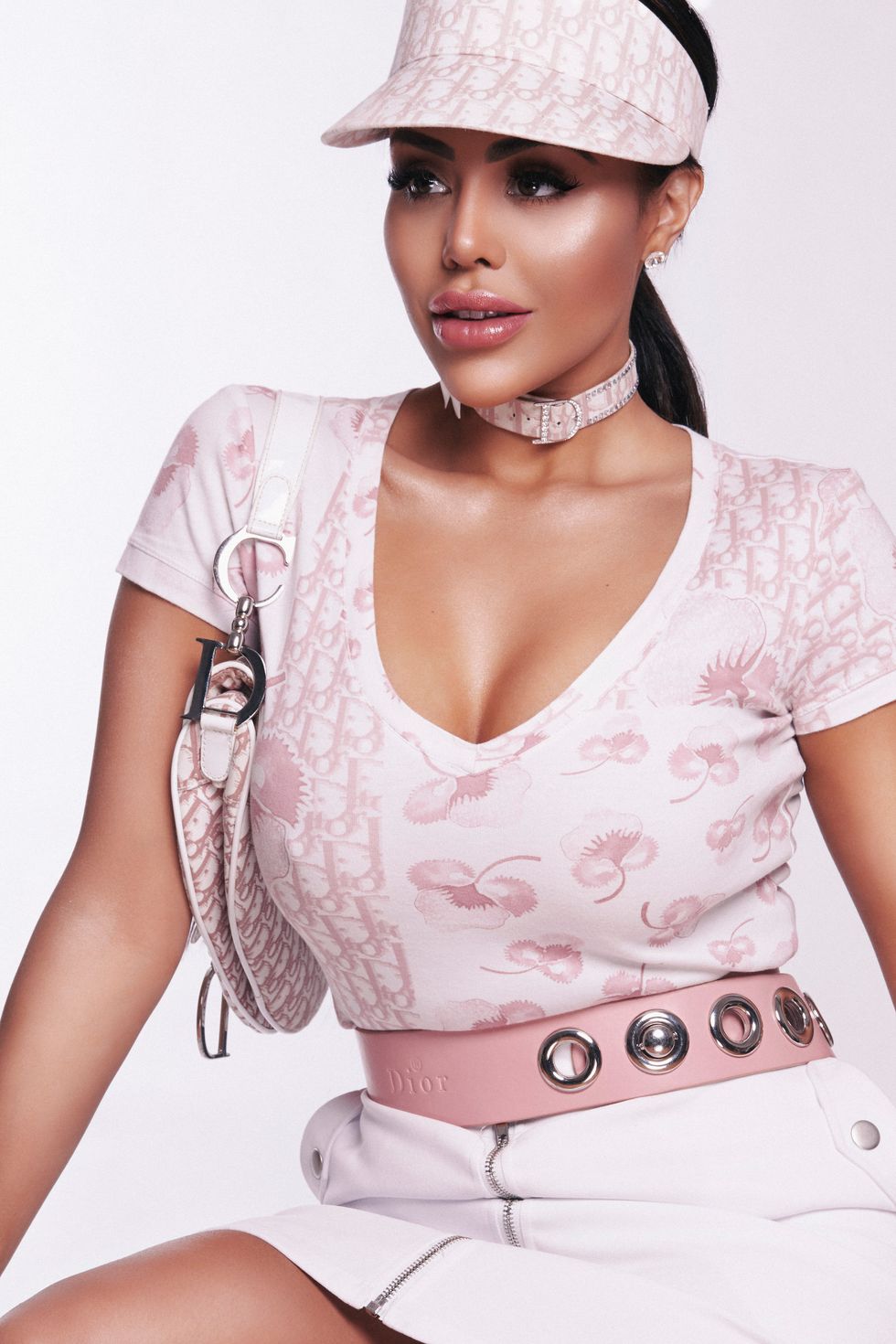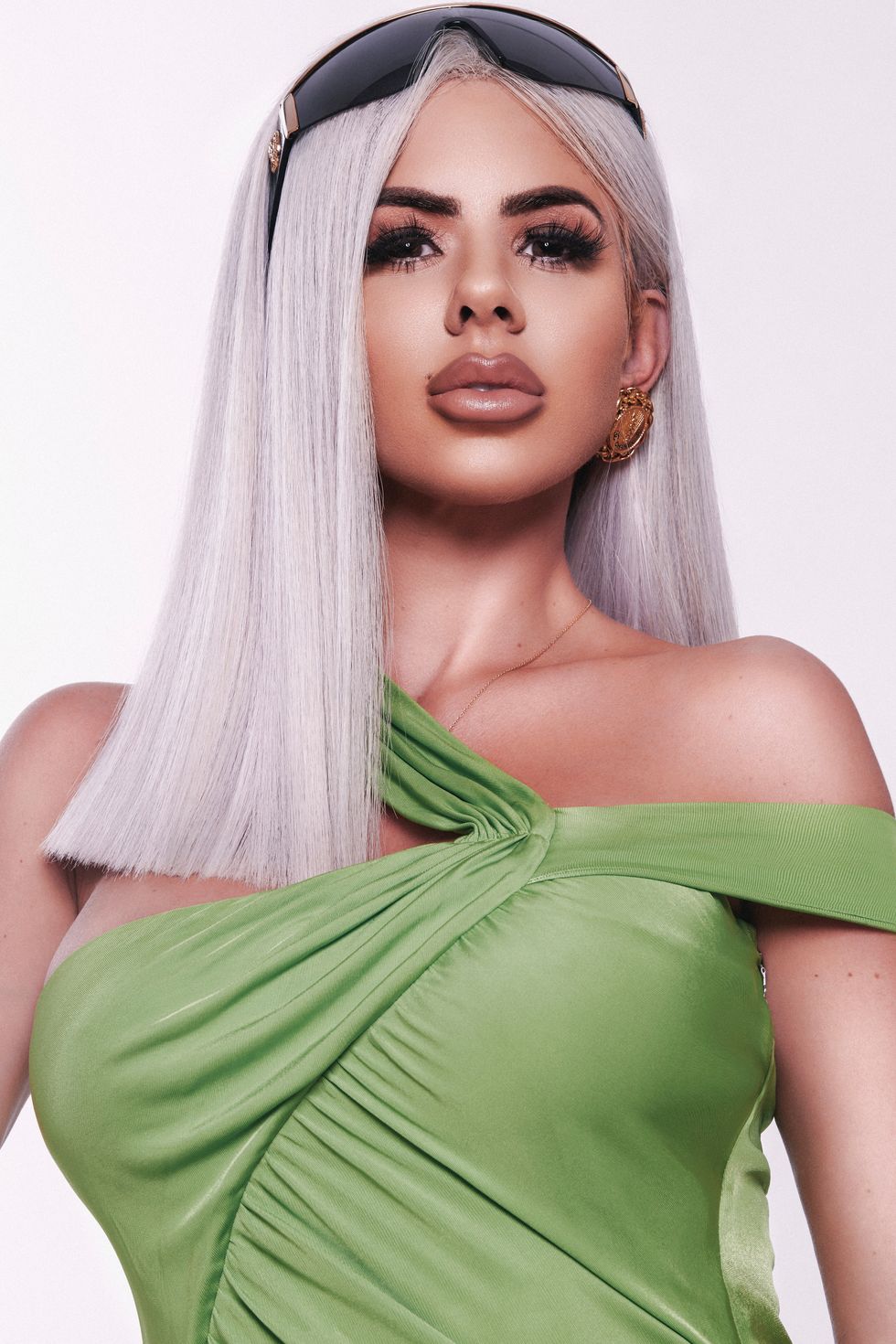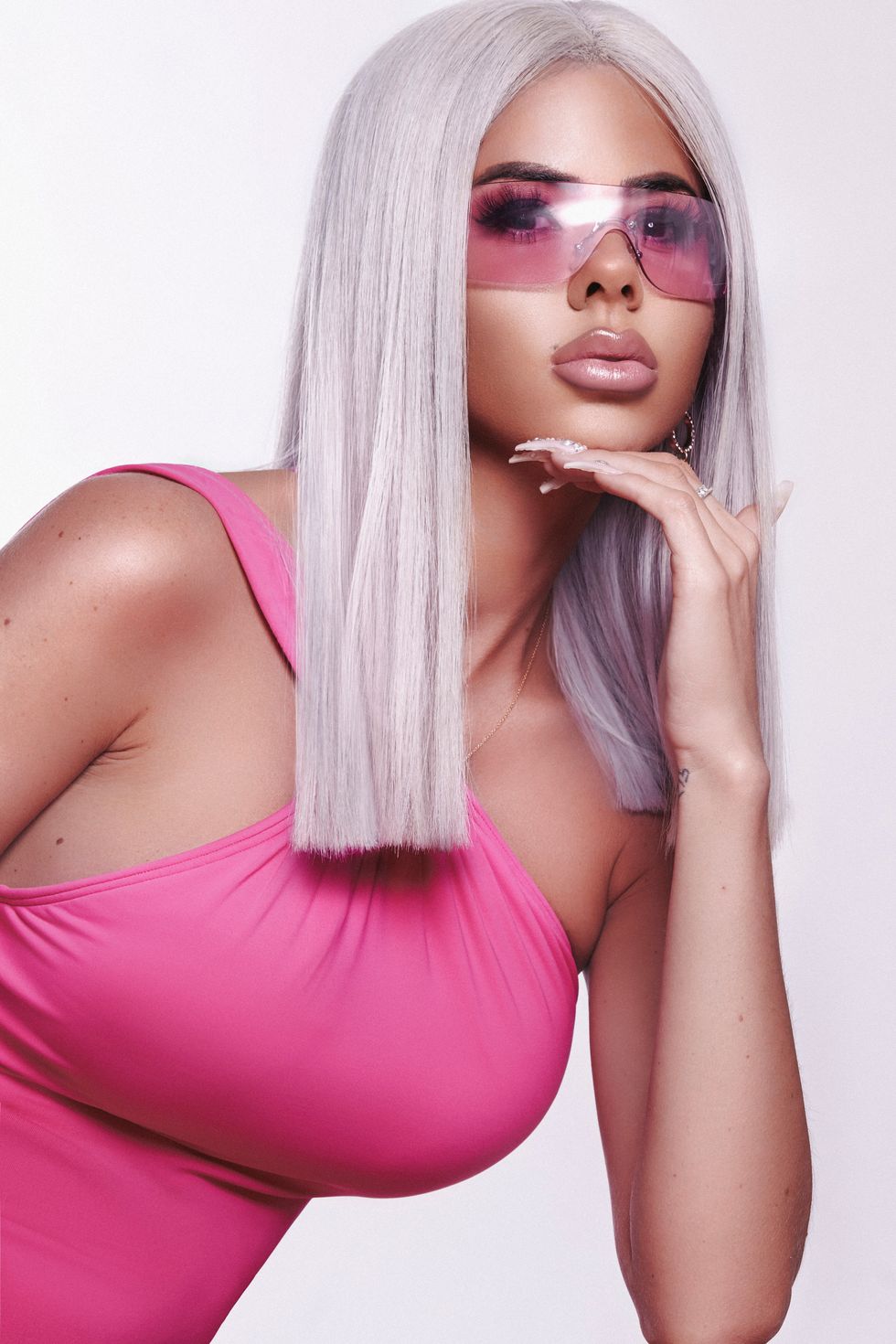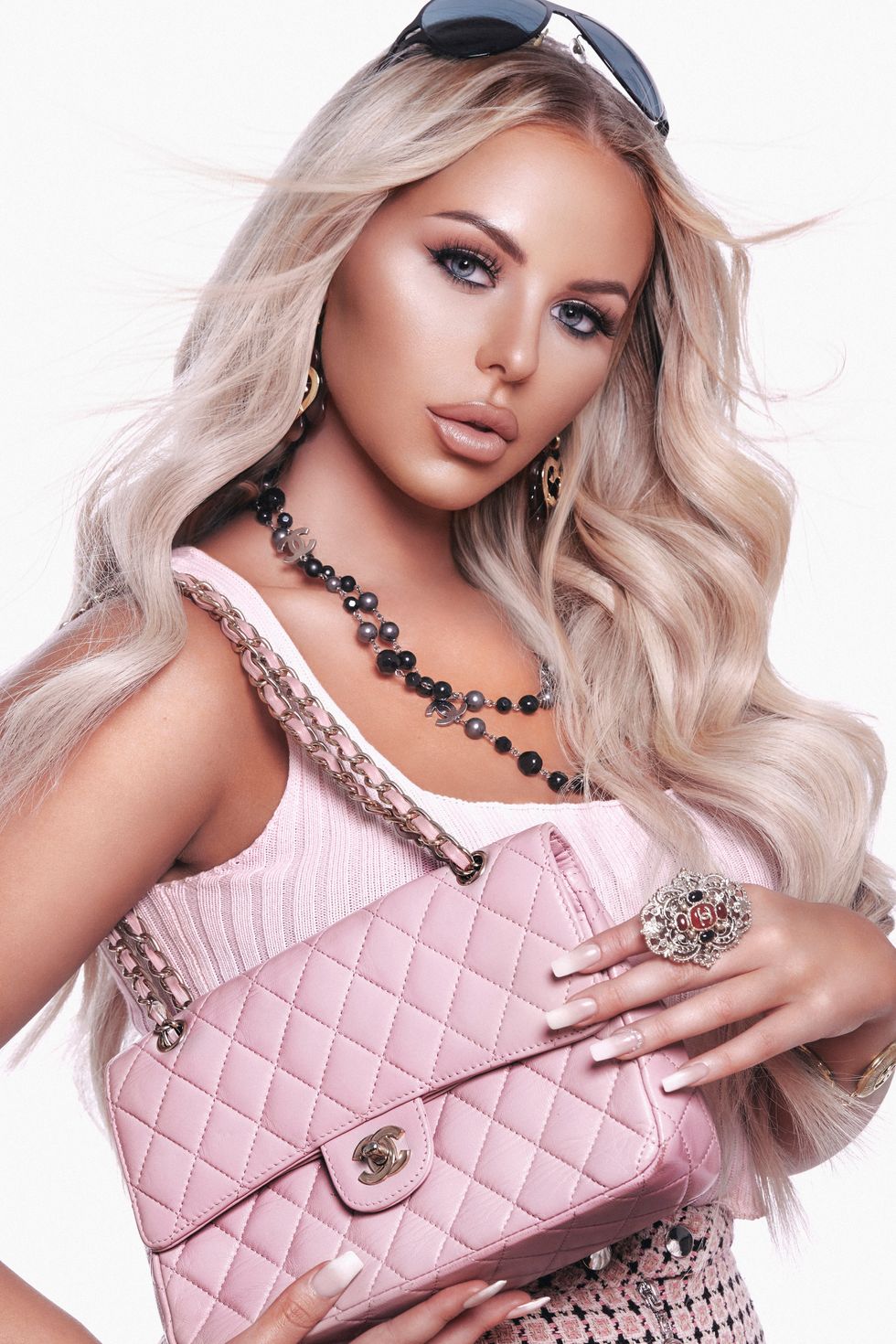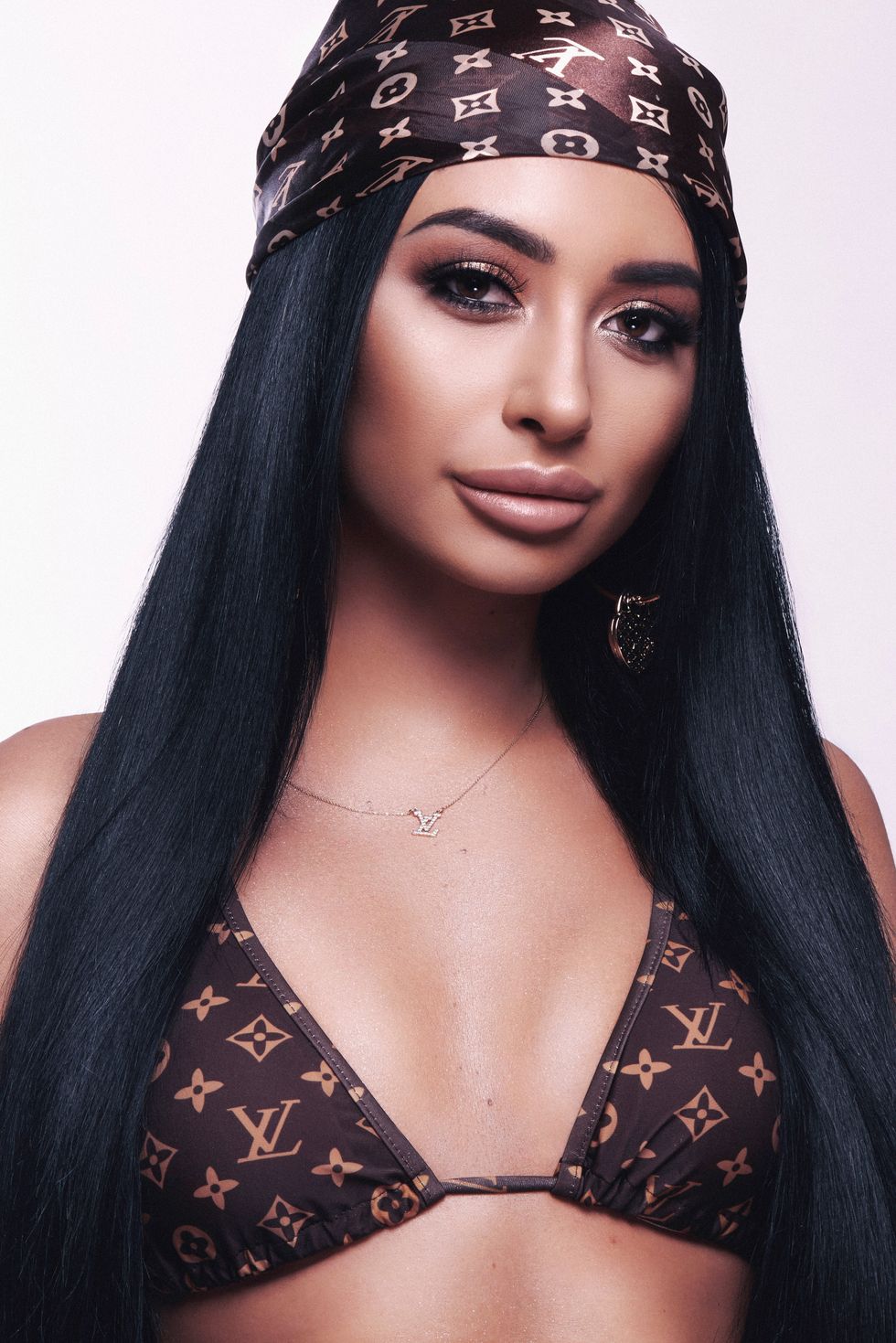 When did you first start your business?
Five and a half years ago. l was always obsessed with beauty, even before the world of aesthetics exploded. l have worked in hair and beauty since l was 19. I was a fully trained make-up artist and hairdresser. l used to live in London and work in a Mayfair salon. l did really enjoy, it but it wasn't exactly what l wanted to do. I had more passion for beauty than hair. I had treatments and then became interested in injectables. No one really introduced me to aesthetics, l just explored the industry by myself, first hand. I've never imitated my friends or copied trends, l was simply interested in the science behind these treatments so pursued a business in aesthetics.
How did you move past the cynicism and judgement for aesthetics, which really stigmatized the industry before treatments became more mainstream?
It was a really gradual thing, it didn't just happen straight overnight. When l first started getting treatments on my lips you wouldn't tell anyone you had work done. From a client's perspective, you can see how much having aesthetic work done can change a person's self-image and confidence. That's a big factor; when you can see how good you can make someone look it's so positive. Kylie Jenner was a massive influence in helping make procedures more accepted and popular. People used to be far more private, then when she was open about her work other people become more forthcoming.
Why do you think that stigma existed before?
There wasn't enough information out there, people are afraid of the unknown. I think there was a lot of negative opinions on the contraindications of treatments like Leslie Ash and Pete Burns, then suddenly people saw this young girl looking amazing and was open about how she achieved her look and then the public realized the truth behind fillers and Botox wasn't all botched treatments.
How did it feel to have girls put their faith in you to achieve the look they wanted?
It was a massive compliment. l have always been confident in my own work. l am passionate and driven, and my clients are really impressed with my specific techniques. When l trained, l picked things very quickly and incorporated my own techniques.
What was your initial vision for the brand?
I just wanted to be good at what l did. l didn't think l would ever be as successful as l would be. Everyone wants to make a profit enough to be comfortable, but l never thought it would grow this exponentially. I guess hard work pays off. In the beginning, if someone wanted a treatment I would go anywhere and do anything — l didn't want to say no to anyone. I just wanted to demonstrate how good my work was. I had an instinct for how to create the "Flawless" look. It's very artistic, l've always loved art. l left school to study law, then eventually, l left uni to do make-up. Then l started training with injecting lips; back then filler wasn't so popular. People only wanted lip enhancement, they weren't interested in cheeks, jaw, chin etc. Now there are so many different treatments that can really change people's appearances. There are so many different pathways to looking natural, but enhancing a person looks.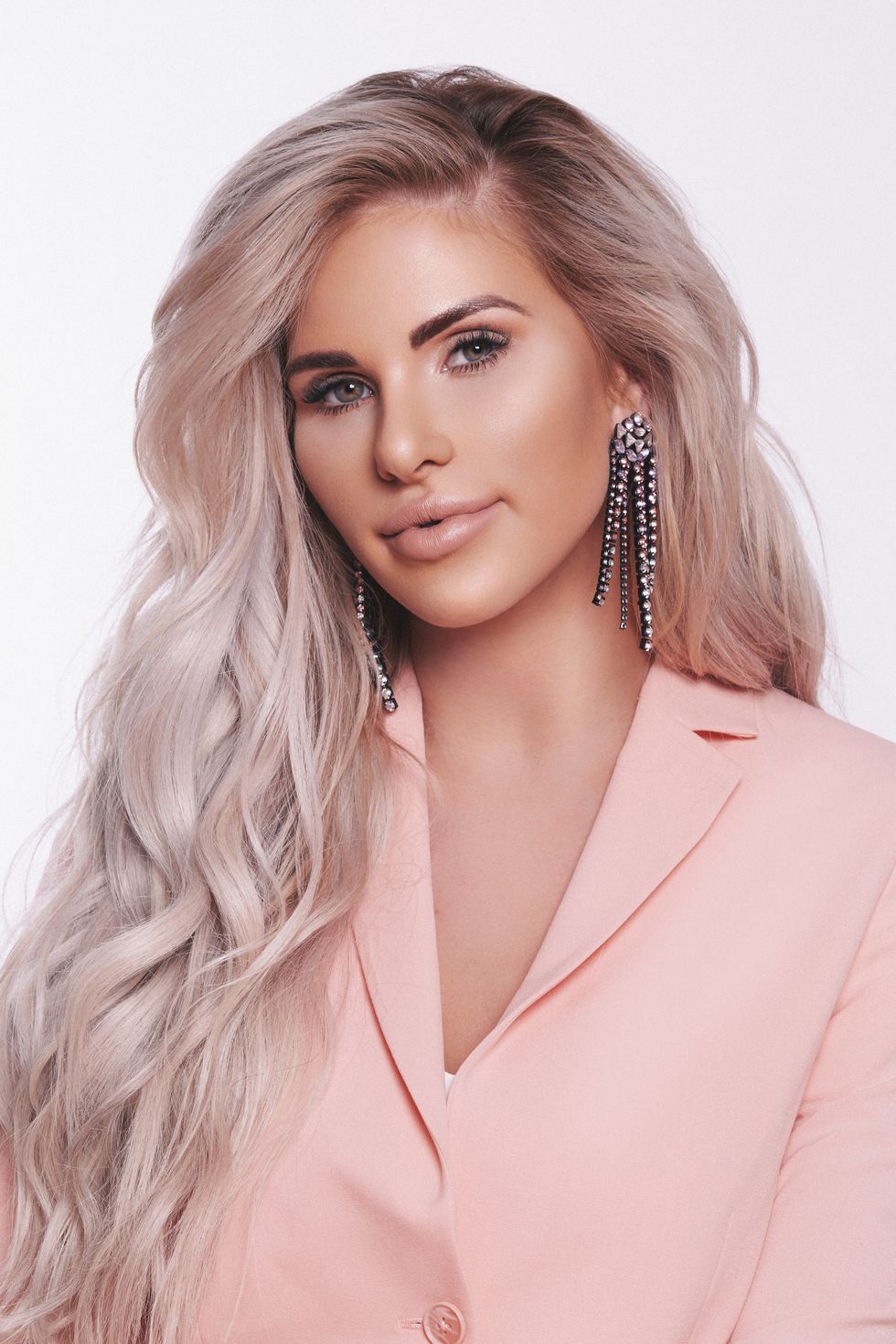 Holly Spedding
Is Kylie the number one person people ask to look like?
She used to be, now it's more social media influencers. People will say, "l have seen this girl on IG, can l get her look?" It will just be a random girl with a couple thousand people. People are so influenced by bloggers.
Do you have regular feedback from clients who explain how positively the treatments have impacted their lives?
Yes, especially with non-surgical nose jobs. Noses are something which people can really, really hate about themselves; some people actually cry when they see results. A girl once cried about how insecure she felt about her nose; she told me that even if she was sat at a traffic light, she would cover her side profile so no one could see her nose.
People can book in via social media after they have initially spoken to us on Messenger, and they write to us again after treatment to thank us for the results. Some companies wouldn't care about personal stories, but we thrive off it. It's good to know you are doing a good job. We screenshot and internalize the feedback to boost morale and recognize good work from the nurses. When it comes to our nurses, we like down to employees who are relatable, people who clients can talk to about their insecurities. Our staff are fairly young, all fairly relatable, and keen to progress.
Have you seen a gradual rise in the male clientele?
Definitely, when we first started there were no men on the books, then a couple people began visiting for lips, then a few nose jobs and now jaw, chin everything is popular. Clients from all walks of life —sculpted models, hairdressers, builders — not just feminine men. Quite a few girls tell their partners to come before they get married for a touch-up and then they are just regular clients. We have quite a few 15-20 stone bodybuilders for the jaw. Men need a lot more filler to make a difference.
"Some people have low self-esteem and want to feel happier in themselves, so why would you not seize the opportunity?"
Why do you think people are so keen to improve their appearance these days, is that social media's influence?
Yeah, all you have to do is to log onto IG for 1 second and 10 pretty girls pop up. Make-up skills, eyebrows, everything is improving. In the '90s we all plucked out our eyebrows, but these days we are more educated and now know how to achieve the desired look. People can aspire to look the way they want to look. Some people have low self-esteem and want to feel happier in themselves, so why would you not seize the opportunity?
Is there a gap in the aesthetic market for anything right now?
Bum filler, but that's expensive. It would take like 50ml to achieve a result in the bum. That's very costly for clients, but bum fillers could be possible with booties being on trend.
What are your favorite treatments for skin?
An Obagi Blue Peel; we have tried various peels in the past like milk peels, but the most effective medical grade peel we offer is this Obagi Blue Peel. You see great results.
How has becoming a mom changed your approach to business?
It gives me more purpose. l want a nice lifestyle for Hugo, something sustainable for our future.
Is there a formula to achieving beauty in terms of proportion?
I just go by what a person looks like, and everyone wants an individual look. I want to achieve my clients' goals.