Something For Everyone
Diane Von Furstenberg knows how to reach across generations. Her spring collection — which was led by the company's chief design officer Nathan Jenden who is currently on medical leave — is made up of blush pink suiting, cocktail length numbers, and wrap dresses flattering for women of many ages from herself and her CEO Sandra Campos to her granddaughter.
Pattern Play
A mix of prints including python, toile de jouy florals, op-art diamond checkerboard patterns, converge on rippling dresses. Separated into ruffled tiers on shorter styles and panels on longer ones, the bold motifs make quite the impression.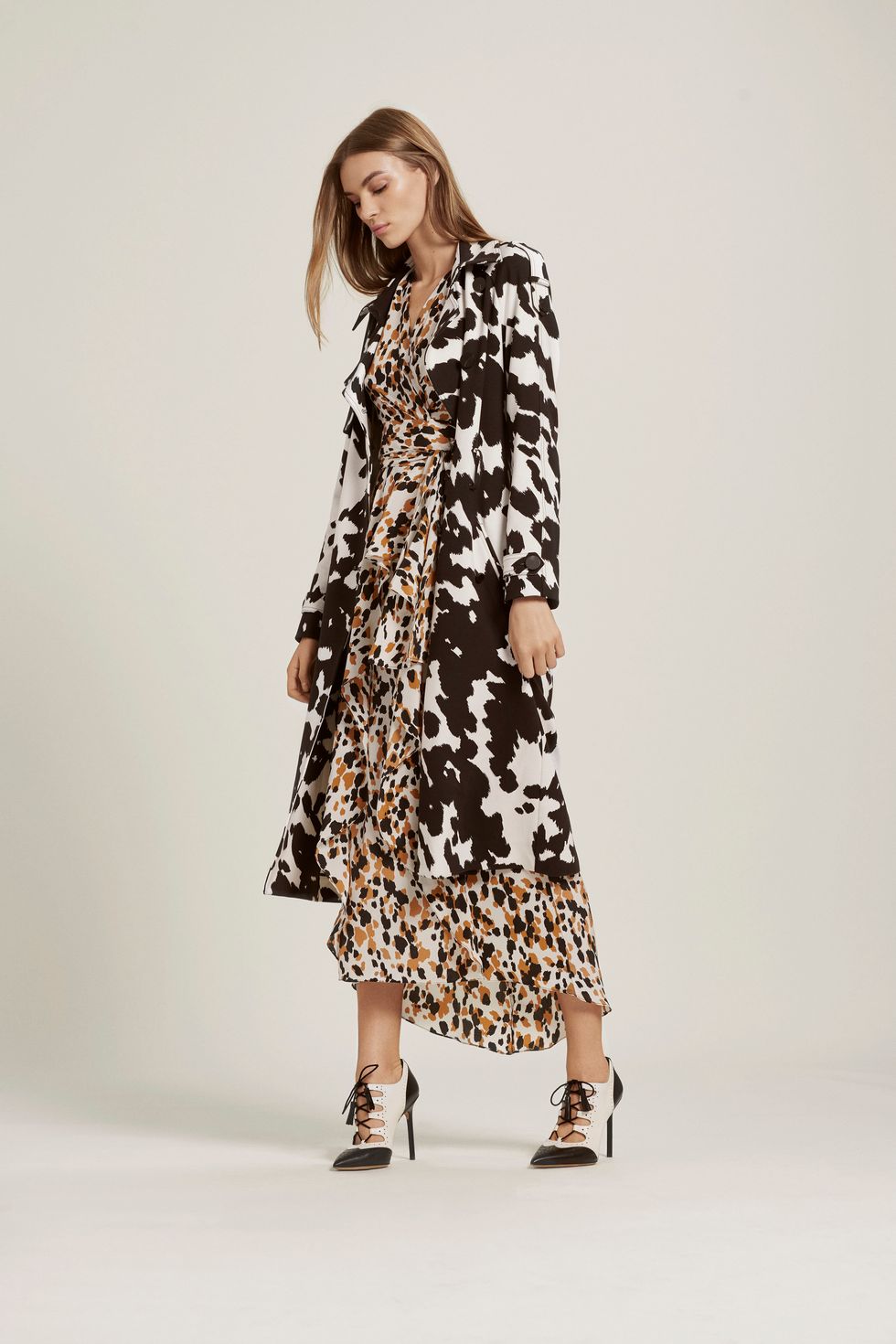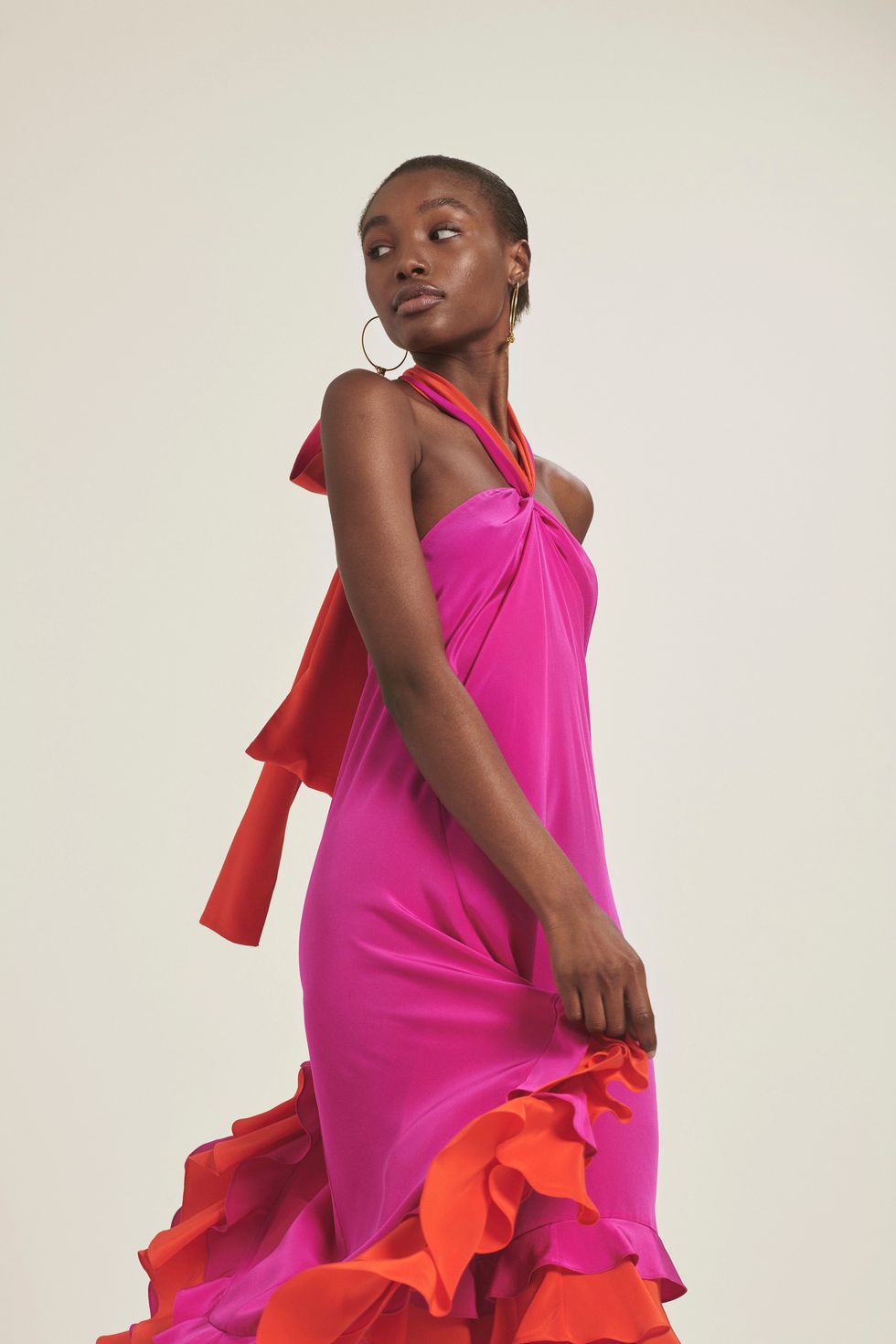 Eye-catching Pieces
One of the collection's standout pieces is a double-breasted trench coat covered in a stylized cow print that reads like brush-strokes of paint. A sultry, fuchsia and orange halter-neck dress rounds out the collection with an effortless look for evening.
Images Courtesy of DVF