Cher is undeniably the queen of red carpet glamour. For the 1974 MET Costume Institute Gala, American designer Bob Mackie – whose dazzling work was favored by the likes of Judy Garland and Diana Ross — dreamed up a sheer dress festooned with white feathers and leaf-like silver embroidery. The following year, Richard Avedon photographed the star in the same dress for the cover of TIME magazine.
Related | Dua Lipa Is Your New Favorite Pop Star
Related | Meet Leland: The Co-Writer Behind Troye Sivan's 'My My My!'
Last night at a live performance in Paris for music streaming app Deezer, Dua Lipa covered Troye Sivan's "My My My" in an ethereal white dress bearing an uncanny resemblance to Bob Mackie's original saccharine confection for Cher. While the designer of Dua Lipa's gown is yet to be named, its feather placement, neckline, and embroidery makes us wonder if it could in fact be Cher's iconic white "naked dress."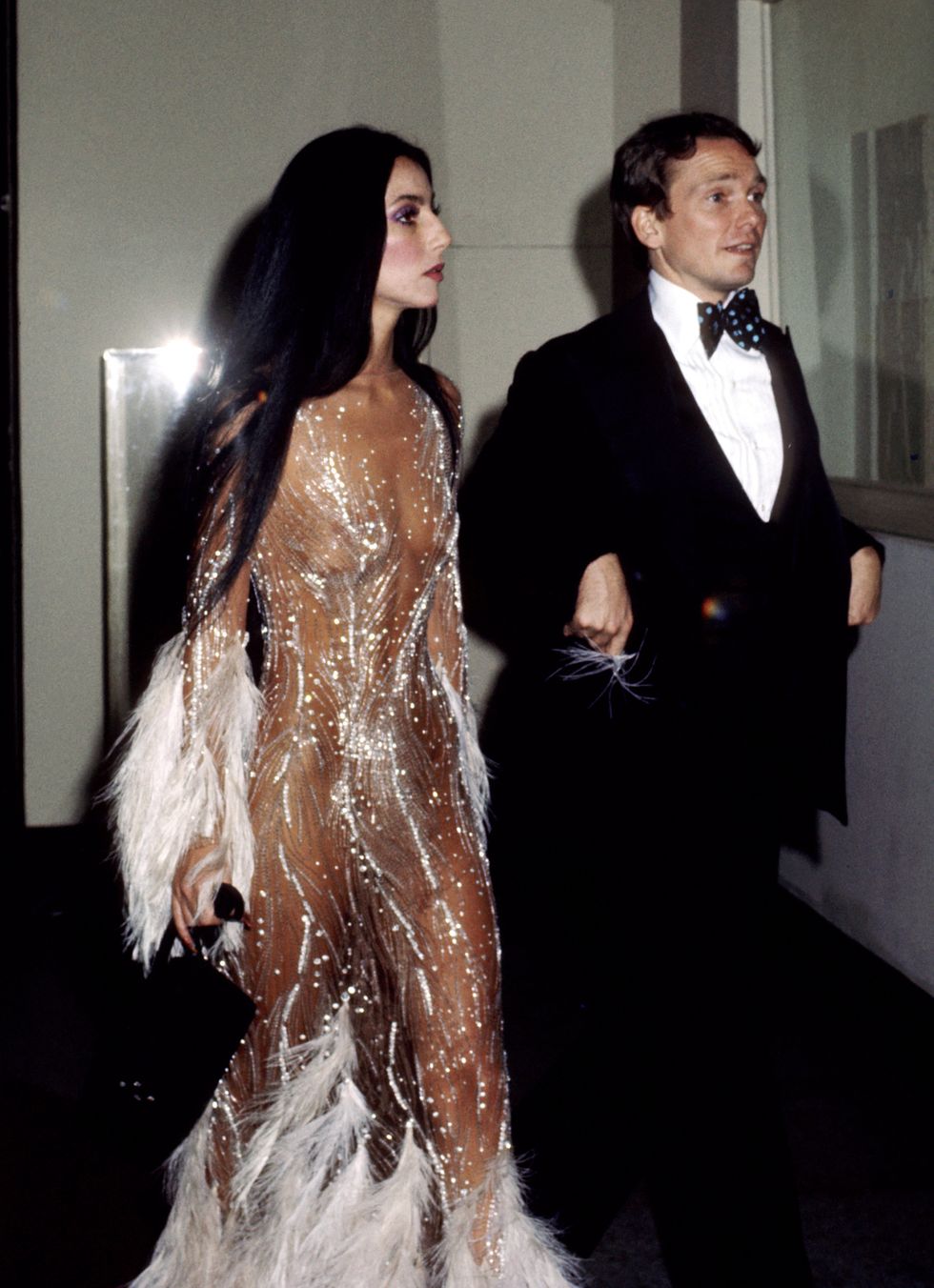 Dua Lipa Photo via Instagram/Cher Photo via Getty