The culture would have us believe that Fight Club is a dude movie, which is what makes Dana Dentata's new music video so much fun. Premiering with PAPER today, "lil blood" sees the LA-based Canadian musician get into the ring with an all-femme crew, venting her frustrations. The catchy first single from her upcoming EP Daddy Loves You is an instant release from patriarchal bullshit, as well as a great soundtrack to period sex.
"The song itself is about calling men pussy for being afraid of ours," she tells us. "This song is definitely pro period and touches on toxic masculinity."
She directed and conceptualized the music video, which features her real-life friends, all of whom have been feeling pretty Edward Norton lately. "The concept of a female fight club based on the original film made a lot of sense to me. Women have just as much aggression and frustration especially with the way the current climate is, and I think now more than ever we need a form of release. We are all pissed off."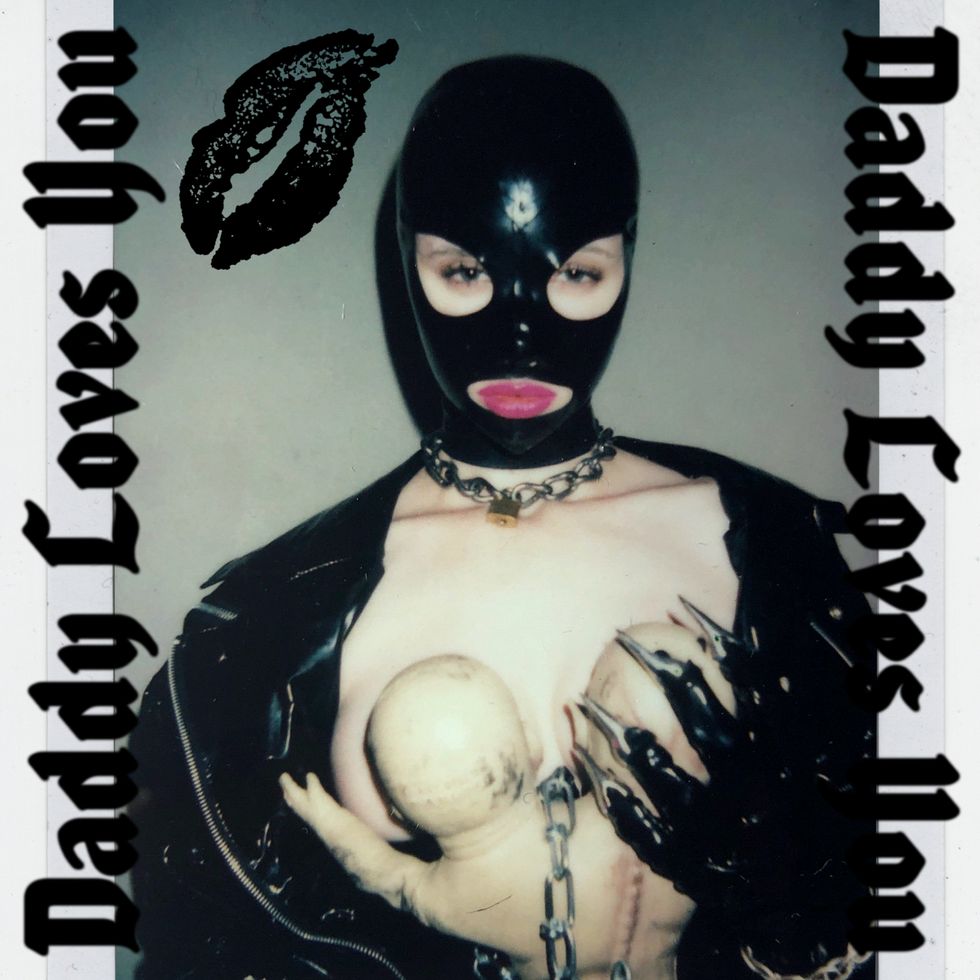 A former metalhead, Dentata's recent music skews towards anthemic, empowering hip hop. Catch her performing live in a gimp mask, either headlining her own shows or supporting the likes of Marilyn Manson. Daddy Loves You builds on the themes of her 2018 album DANAVI$ION, an unapologetically raw expression of sexual power. "These songs were made with the front door of my mind unlocked, and I just said whatever I wanted to say as harsh as I wanted to say it," she explains.
She's recently realized that embodying that dude-y Fight Club mentality might be the only way. "Throughout the past year of playing shows I noticed that people were starting to yell 'daddy' at me, and at first I was confused why they weren't calling me 'mommy.' Then I realized they were equating my power and sexual freedom with male dominance. It started to make a lot of sense because I feel like I use my masculinity to present my ideas through the songs and I identify strongly with my masculine side."
She's fucking serious. Watch "lil blood" by Dana Dentata, below.
Sign Up For The Morning PAPER