ZOOM CODE: 731 458 615 | SURPRISE GUEST: CHARLI XCX
At 9 PM EST, PAPER x Club Quarantine will open with a stacked lineup of guest DJs co-curated with HEAV3N: Dorian Electra, HANA, Alice Glass, Allie X,That Kidand a surprise guest. In between sets, drag performers Abhora and Santi Storm will provide shows, and regular HEAV3N hosts will keep the room entertained until midnight: Internet Girl, Chester Lockhart(it's his birthday), K.O. (AKA Koala), Teale Coco and HEAV3N's HBIC Lulo. The party is three hours long, and hits capacity at 1,000 guests.
Tonight's party will raise awareness and money for the newly launched HEAV3N Fund, which aims to distribute resources back into the LA's LGBTQ nightlife scene — a diverse community of DJs, hosts, musicians, dancers and more, whose jobs have come to a halt in the wake of COVID-19 shutdowns. If you're unable to attend tonight, or if the Zoom chat hits capacity, you can still donate here.
For entrance into PAPER x Club Quarantine With HEAV3N, you'll need a Zoom code, which will be announced to the public right here tonight at 9 PM EST. Stans, you'll want to watch this space closely — and run, don't walk, to enter the party.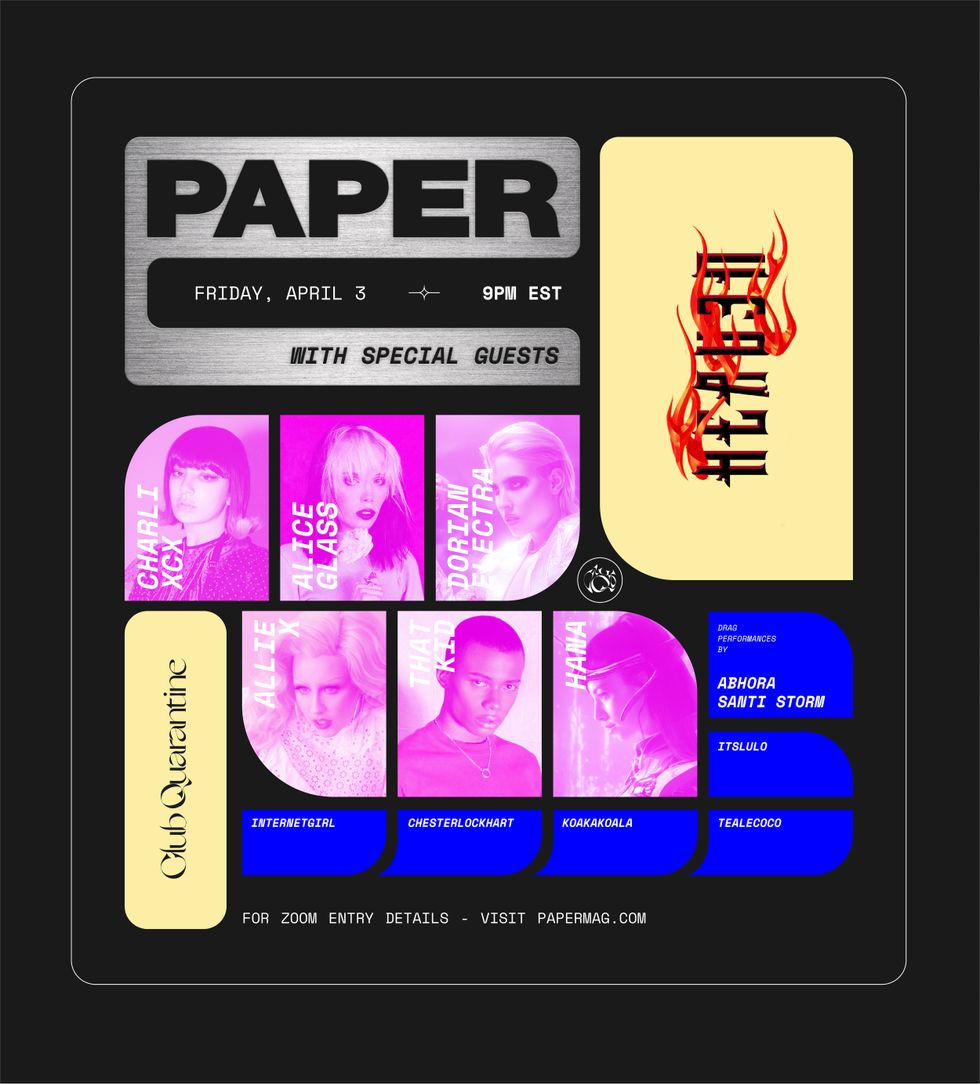 For party tips and etiquette, follow Club Quarantine on Instagram (@clubquarantine).