To stans constantly questioning when new Christina Aguilera music would arrive, we've finally made it. The "Dirrty" icon and PAPER cover star has been waiting in the wings with a full album in the works, but Liberation, executive produced by Aguilera, will be out in less than six weeks and she's already shared the first single: "Accelerate," featuring 2 Chainz and Ty Dolla $ign, and produced by none other than Kanye West.
Related | Christina Aguilera Is Back With a New Transformation
The "Accelerate" music video, directed by Zoey Grossman, sees a bare-faced Xtina seductively lapping up milk and drowning herself in honey. It's certainly a bop, and the visual is chock-full of GIF-worthy material. According to Aguilera's Billboard interview, she met up with West in-studio to create "Accelerate" just before the rapper released The Life of Pablo. He also produced a track called "Maria" off Liberation.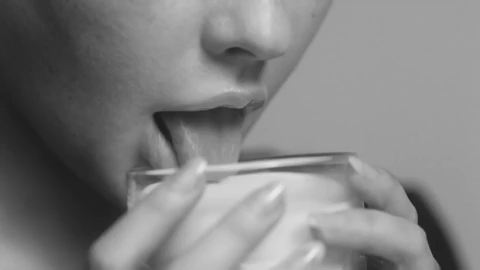 The full Liberation tracklist also shows collaborations with Demi Lovato, Keida and Shenseea. Check it all out, below, and revisit our Transformation cover story that debuted Xtina's fresh, new look.
"Searching For Maria"
"Maria"
"Sick Of Sittin'"
"Dreamers"
"Fall In Line" f. Demi Lovato
"Right Moves" f. Keida and Shenseea
"Like I Do"
"Deserve"
"Twice"
"I Don't Need It Anymore" (Interlude)
"Accelerate" f. Ty Dolla $ign and 2 Chainz
"Pipe"
"Masochist"
"Unless It's With You"