"I just let my personal life be my personal life and work be work," says Kidd Kenn. Still technically in high school, he's apparently perfected the balance so many struggle to maintain even well into adulthood. But being an openly queer prodigy rapper can be demanding.
A few days following our interview, Kenn will celebrate his 17th birthday with an intimate dinner with friends and family in his native Chicago. But the Second City celebration will only last for so long before he's back on a plane to Los Angeles to work on new music. And in between it all, he'll get some homework done, too.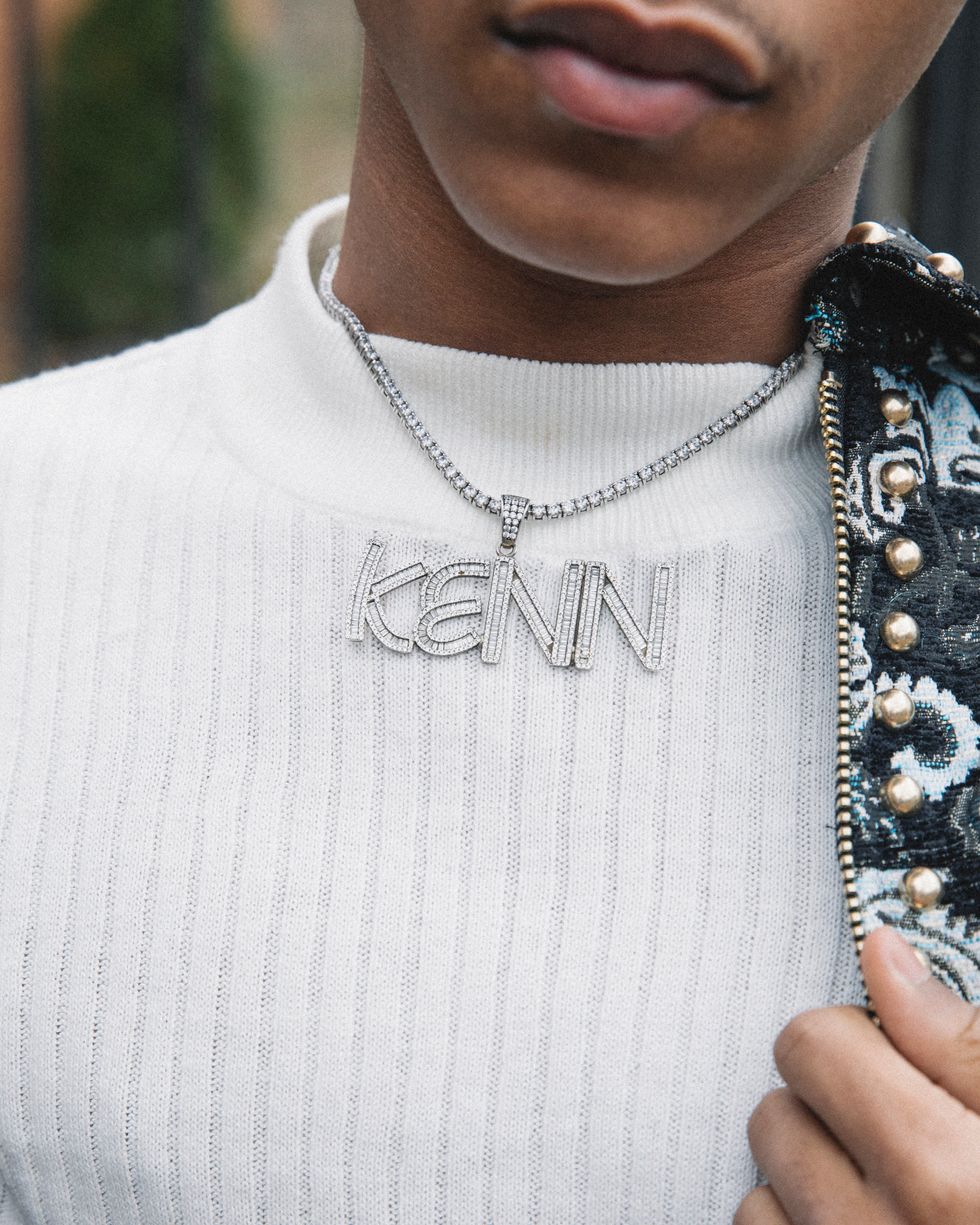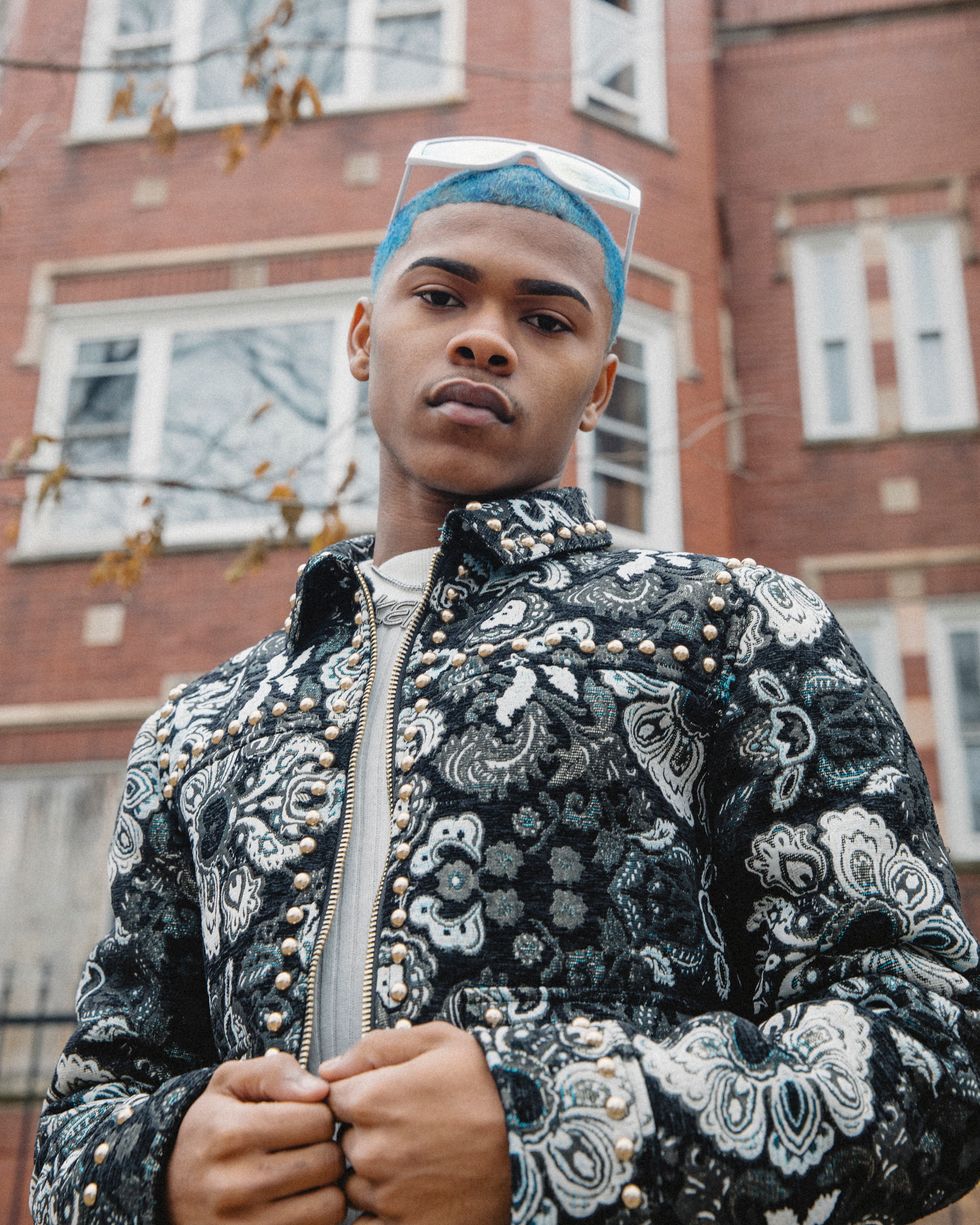 If all of this seems like too much for one person, you're clearly not paying attention to the music world at large, where the newest crop of stars are younger — and more eager — than ever. For someone like Kenn, who earnestly declares that he wants to "do it all," hard work and ambition are an unquestioned part of the equation. Besides, "The more you see Kidd Kenn," he says, "the more you'll get it."
Kenn rose to online prominence with freestyles over instrumentals from artists like G Herbo and King Von. He soon began collaborating with fellow Chicagoans like Katie Got Bandz and Queen Key. In 2018, he self-released his critically acclaimed debut EP Childish, marking a career shift. Despite beginning his career working with other people's beats, he didn't find songwriting difficult. He describes the songs on Childish as "quick and easy," nothing he "thought too hard about or got stuck on."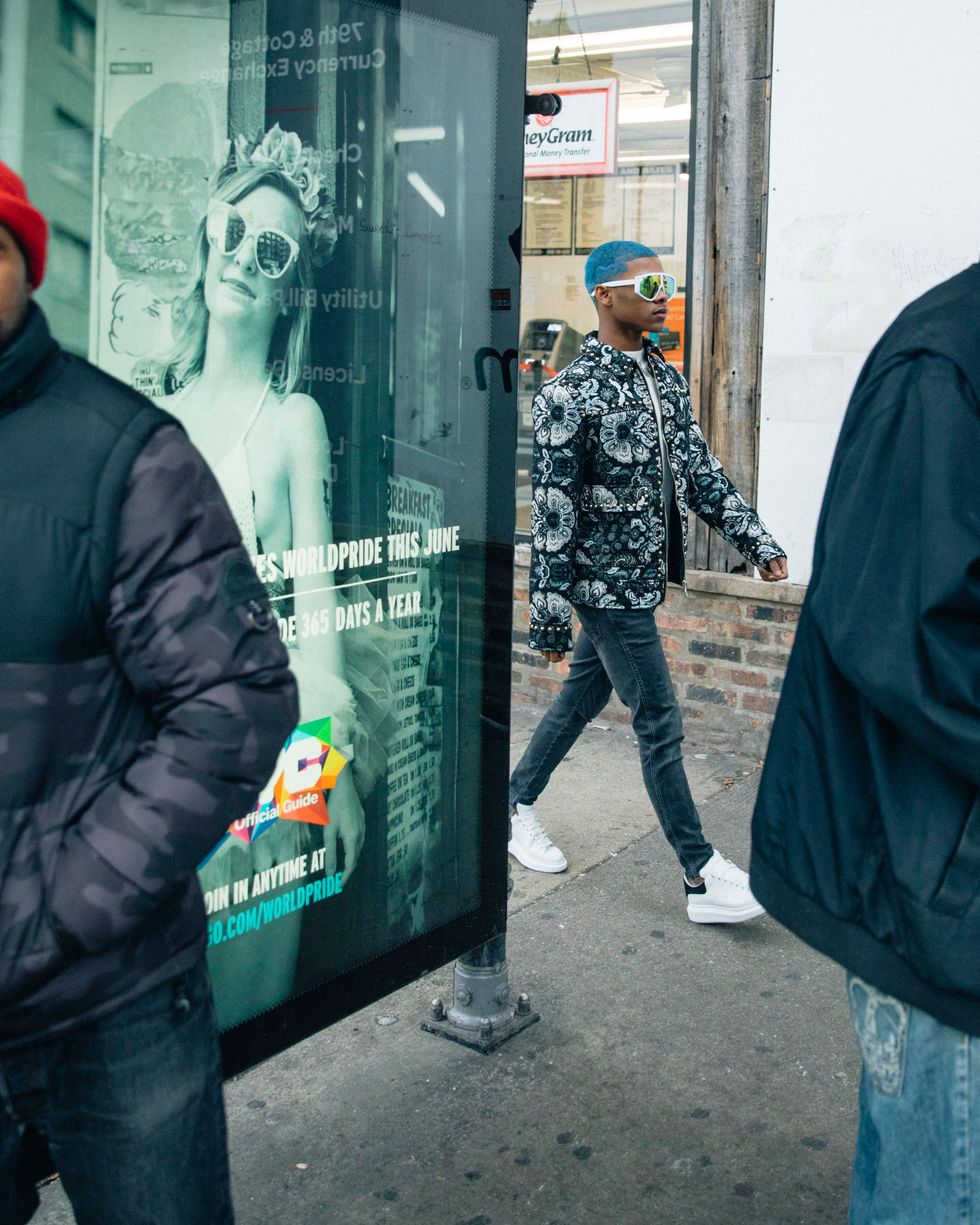 Childish is fun and cheeky. Part of that was due to the energy of the room when the songs were written and recorded. "It was really just me and my team — me and my manager — in the studio, all the time, having fun and vibing and making music," he recalls. But Kenn's also just like that: naturally funny, enthusiastic and a little silly. All of this translates on tracks like "Eriod," featuring Queen Key. "P stands for pussy so my bitches say 'eriod/ He say he likes girls but to me he seems curious," the rapper begins. The song only gets more bold from there, echoing his more recent cuts like "Babysitter" and "U 2 Funny."
Kenn's life has been slowly amping up since signing last year to Island Records. Some Chicago rappers find themselves snatched up by coastal record labels, but ultimately left out to dry when it comes time to release new music. But Kenn says has found a supportive and eager team with Island, and he's ready to release more songs. A follow-up mixtape is scheduled February. "I'm actually taking my time and working on it," he says. "I picked the songs wisely. It's really gonna be, like, so lit."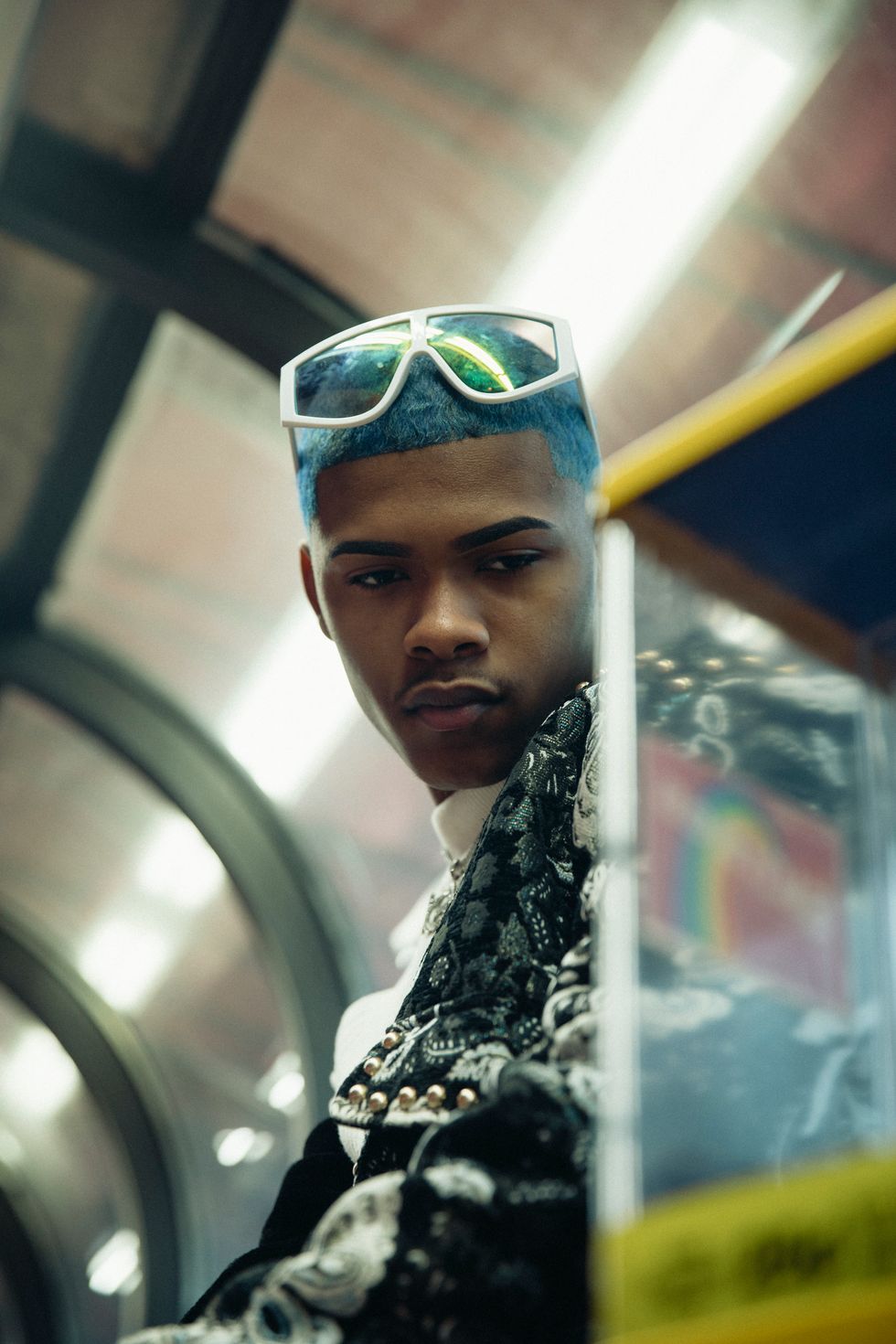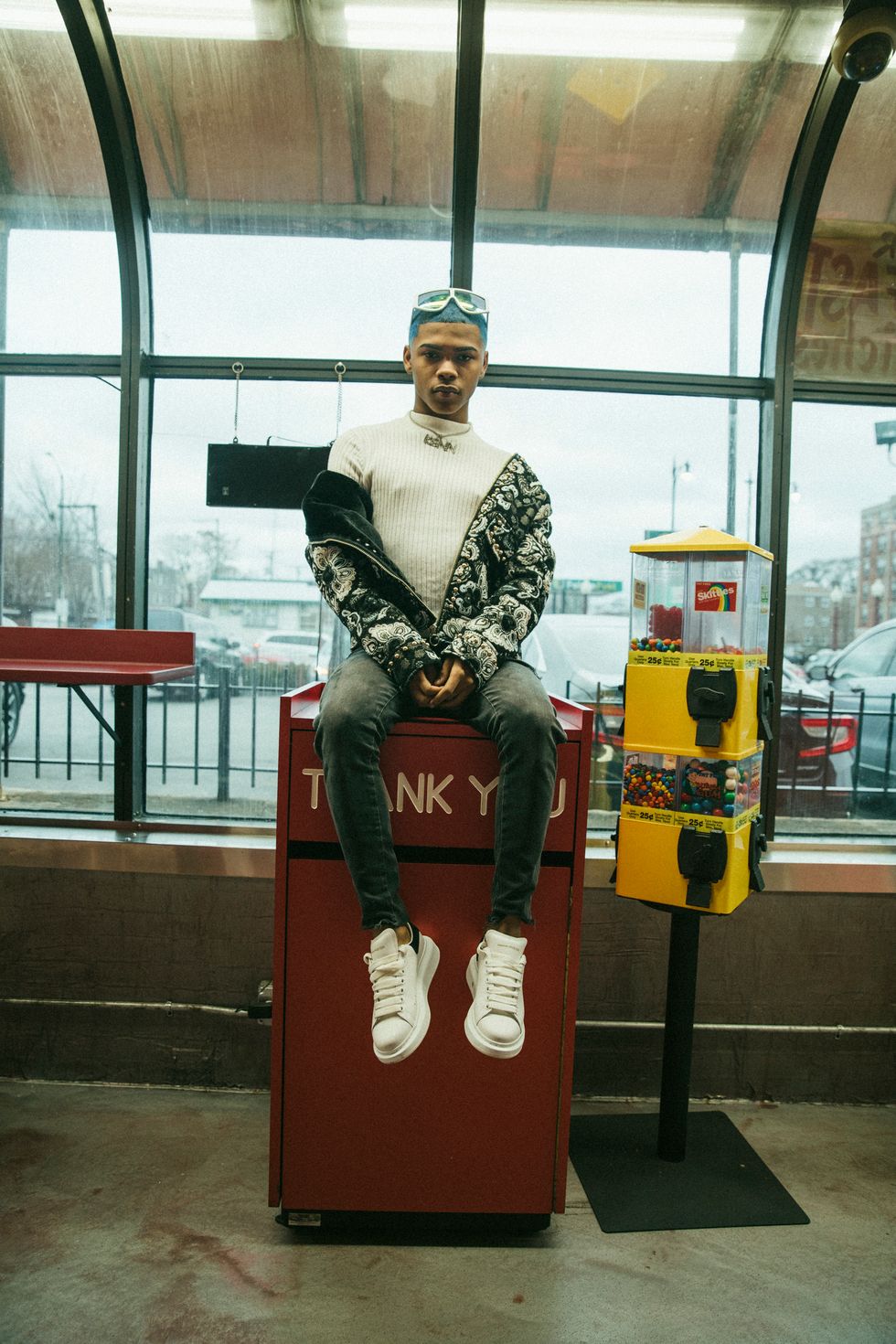 Kenn is in prime form right now; he says he's never felt so creatively open. The words flow out of him, for the most part, meaning there are more chances for his listeners — old fans and new ones — to hear what he's working on. "When I first started, it was really difficult because I was just new to everything, so I was just trying to figure out who I was," he adds. "Now, since I've been doing it, it's so easy. I'm ready for the world to hear it."
These days producers now send Kenn their beats, instead of him searching for them on his own. Everyone wants to jump on the Kidd Kenn bandwagon as it cruises out of the South Side where he was raised (and photographed here for PAPER). They're smart to do so.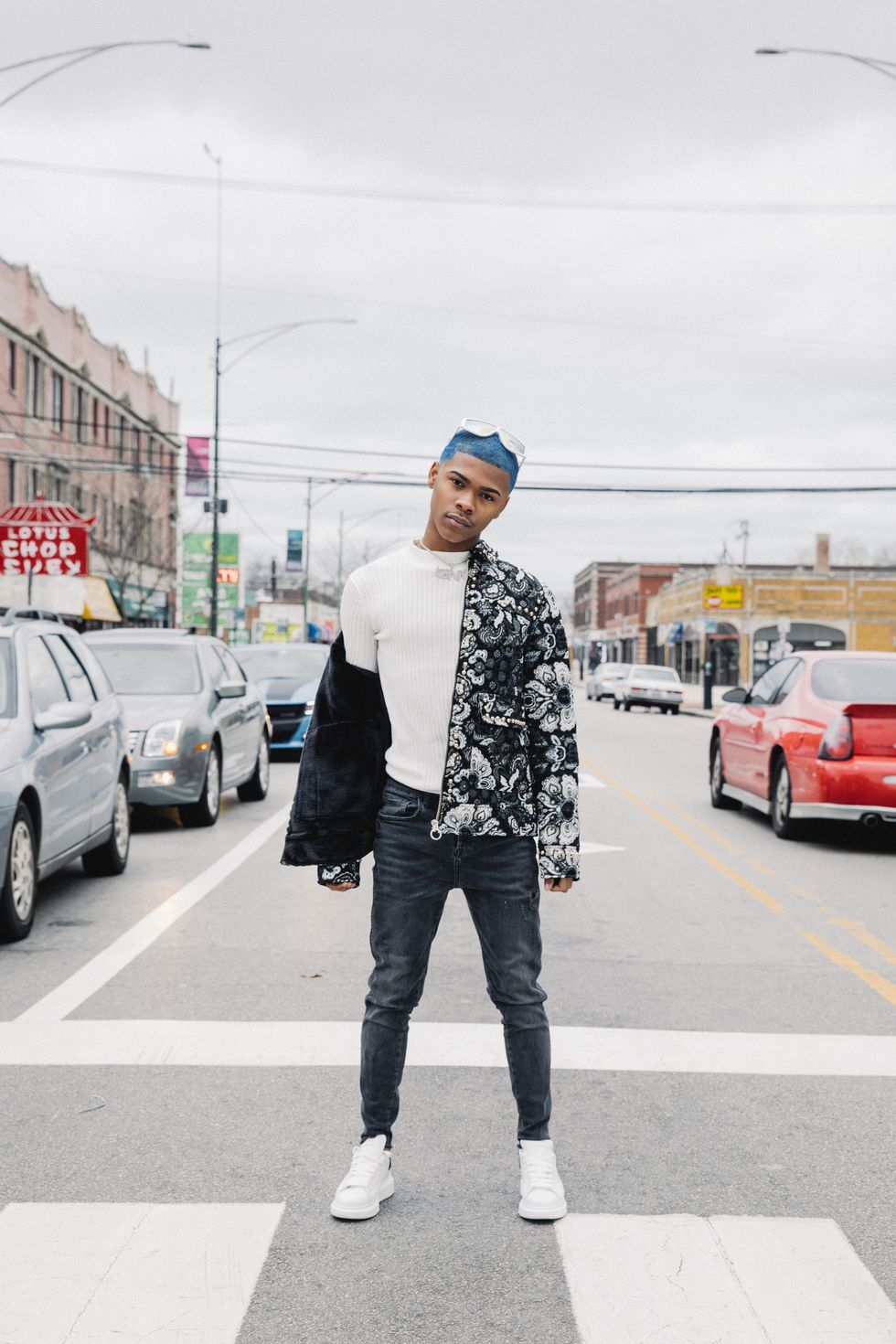 Fame may be coming for Kenn, but it's not something he's had to grapple with too deeply just yet. "When I meet my fans, it be like the most adorable moment ever. They be so shook," Kenn says. "It makes you feel so loved. It's the best thing ever." When he's here in Chicago, Kenn still sticks with the friends and family who have been there for him since the beginning. "They understand what I'm doing," he says. "Everything is cool."
All of this — newfound fame, the recording process, the chance to rub shoulders with people he only dreamed about ever meeting — still feels new and exciting and inspiring. Kenn still happily recalls his first New York Fashion Week, when he attended the Savage Fenty afterparty. "I feel so proud because these are people I watched when I was younger, like I watched before I was a rapper. These are people I used to see all the time on my phone, on social media, and now I'm in the same room," he says. "It feels so crazy and unreal."