Celine Dion is at the Met Gala looking like a fancy exotic bird, which is exactly how we like her. She effortlessly ruled the red carpet in custom Oscar de la Renta and a dramatic beauty look that satisfied this year's Camp requirement.
According to a press release, Celine's look is inspired by "the glitzy costumes of the Ziegfeld Follies." We can see that. It's definitely a nod to her famed Vegas residency. The entire ensemble was apparently hand-beaded by 52 master embroiderers. They spent a total of 3,000 hours crafting the gown, which weighs more than 22 pounds. Yet she carries it so effortlessly!
This is like the feathers and fabric version of Katy Perry's chandelier, and we're eagerly awaiting a photo of them posing together.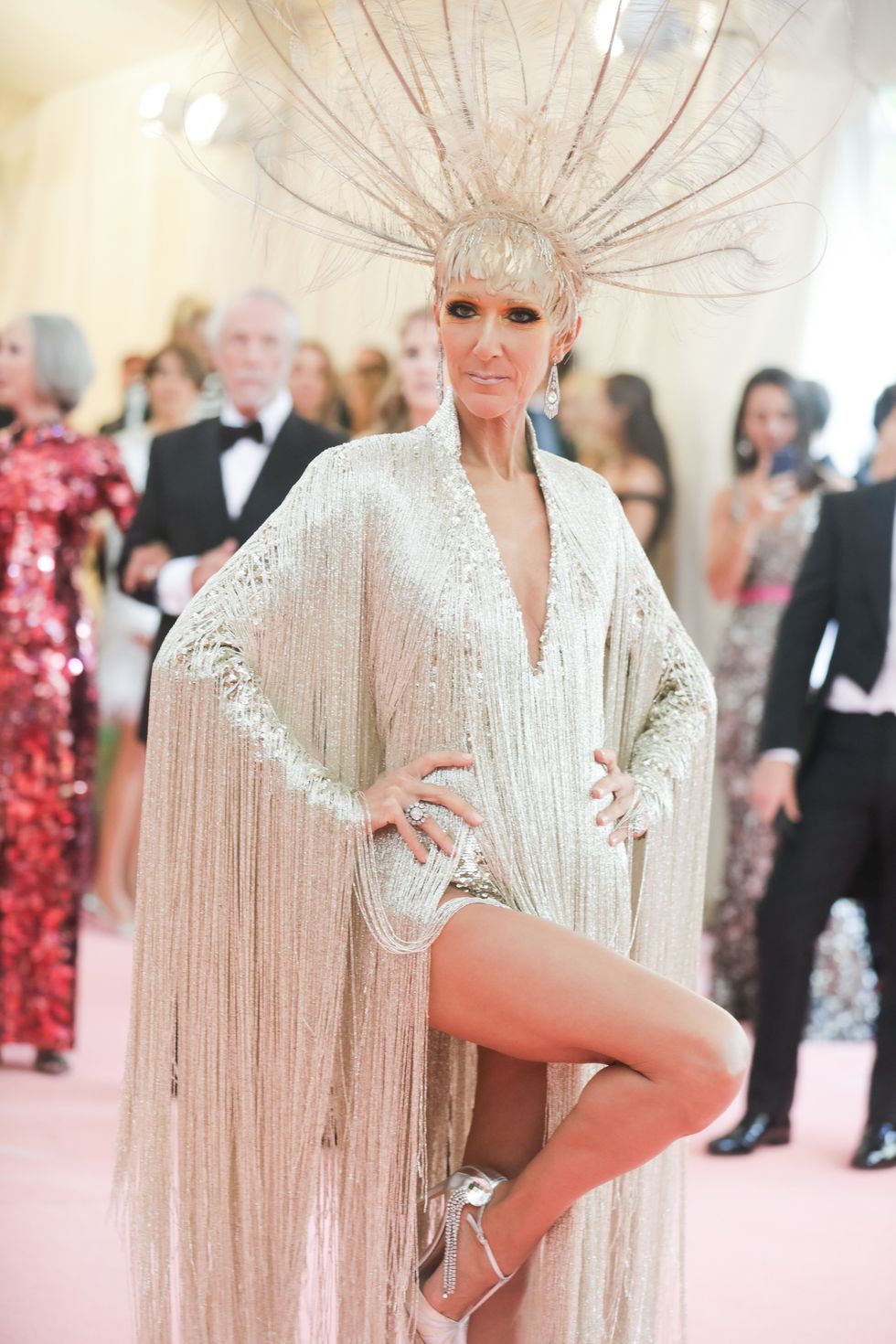 The Response
Celine Dion is talking to E! right now about how she didn't understand what the word camp meant, which is perfect,… https://t.co/9tYcoEWqaP

— Alanna Bennett (@Alanna Bennett) 1557181812.0
Reporter: "Ms. Dion, what inspired your Met Gala look?" Celine Dion: "Met Gala?" https://t.co/nv3GXOOxgd

— Jess Dweck (@Jess Dweck) 1557182994.0
god bless Celine Dion #MetGala2019 https://t.co/L9zJ9pCsGx

— Jarett Wieselman (@Jarett Wieselman) 1557181072.0
CELINE DION OFF TO THE MET IM DEAD https://t.co/tpG1iFGVV8

— Jackie (@Jackie) 1557180402.0
Celine Dion at the 2019 #MetGala #MetCamp // Louise Brooks at a George White's Scandal night, c.1924 https://t.co/WY58ImlU9h

— TabloidArtHistory (@TabloidArtHistory) 1557182234.0
Céline Dion and her legs at the Met Gala. There were MOMENTS of GOLD and there were FLASHES of LIGHT, amen. https://t.co/b4RBsKk73v

— Chris Hanna (@Chris Hanna) 1557182069.0
Sign Up For The Morning PAPER