CASETiFY brought phone accessories back to the future in the CASETiFY Style Lab.
The new pop-up experience from the trendsetting brand paired its latest accessories for the Samsung Z Flip4 with iconic looks styled by six up-and-coming fashion students. Together, they created a retro fashion experience that transported onlookers back to an era when flip phones paired perfectly with chunky sandals and sequined miniskirts.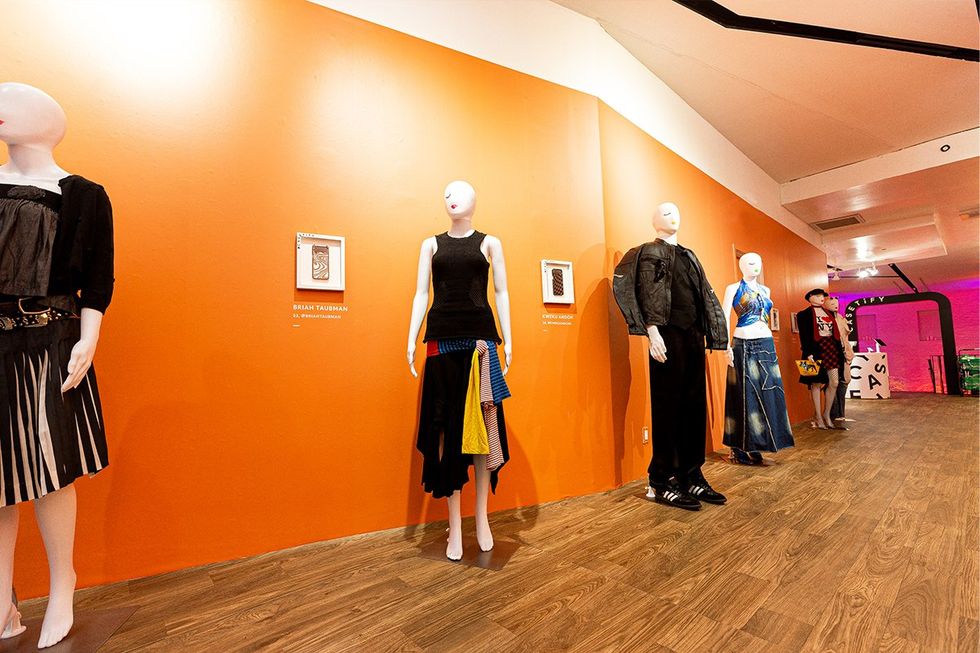 Panzella, whose look pairs a classic "I <3 NY" shirt with fishnets and a skirt, tells PAPER her inspiration "was my upbringing in NYC during the early 2000s. I have a lot of pride in being a native New Yorker — that mixed with the nostalgia of the Y2K style." Bradley also drew inspiration from the inner child. "I knew I wanted to stay true to my elements — stars, blue and faux fur lining. These icons make me feel the most authentic to my style and individuality. I guess you could say I'm a true-blue individual with a true-blue phone case."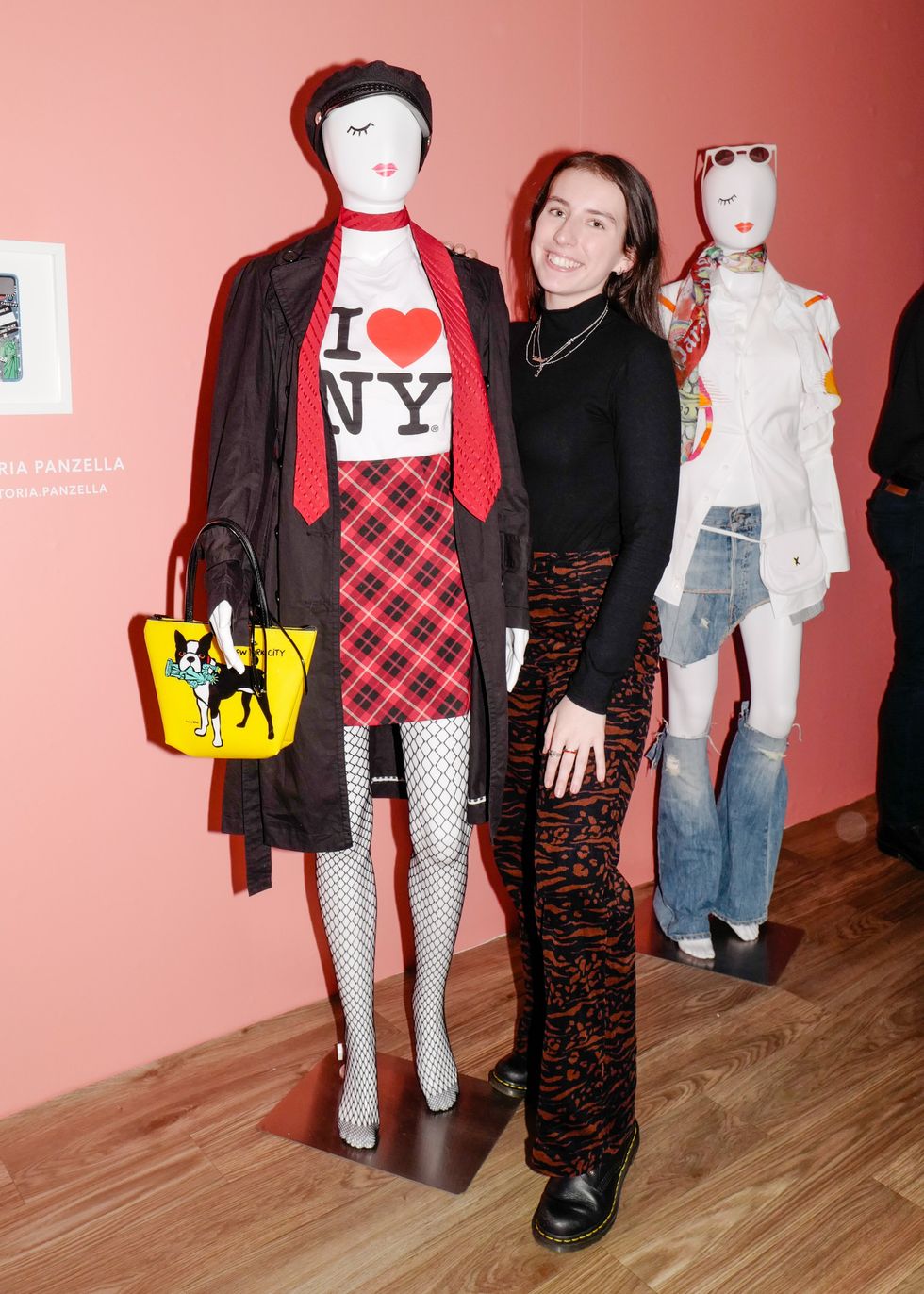 Besides looks inspired by retro fashion revival, the pop-up also included hundreds of designs and prints for the Samsung Z Flip4, alongside a Y2K candy bar, photo booth and DJ. The lab even featured custom airbrushed totes by designer Femlord.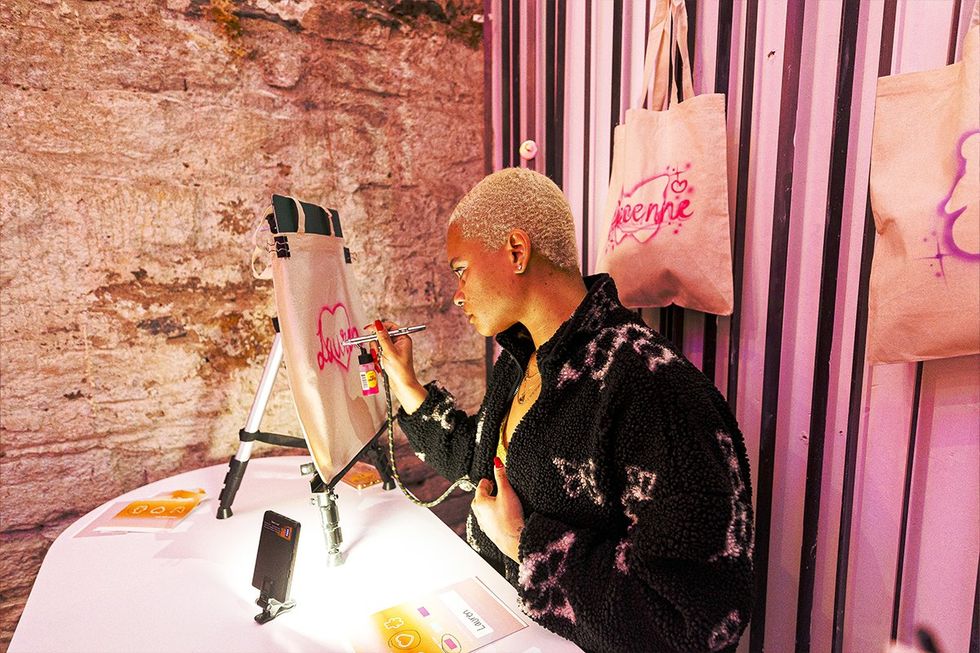 ​The pop-up included collection bins for the brand's pioneering Re/CASETiFY program, which encourages the recycling of retired phone cases. To date, it has diverted over 160,000 phone cases from landfills, about the length of 500 Olympic swimming pools. True to the program's mission to reduce waste and recycle, the outfits feature thrifted and upcycled garments hand-picked by various creatives.
Yoo, who runs the design brand KITA, retooled a thrifted button-up to add pops of colored trim that paired perfectly with her phone case. "It's giving: Miss Y2K at her highest evolution. It's giving: She's back from the year 4747 and better than ever."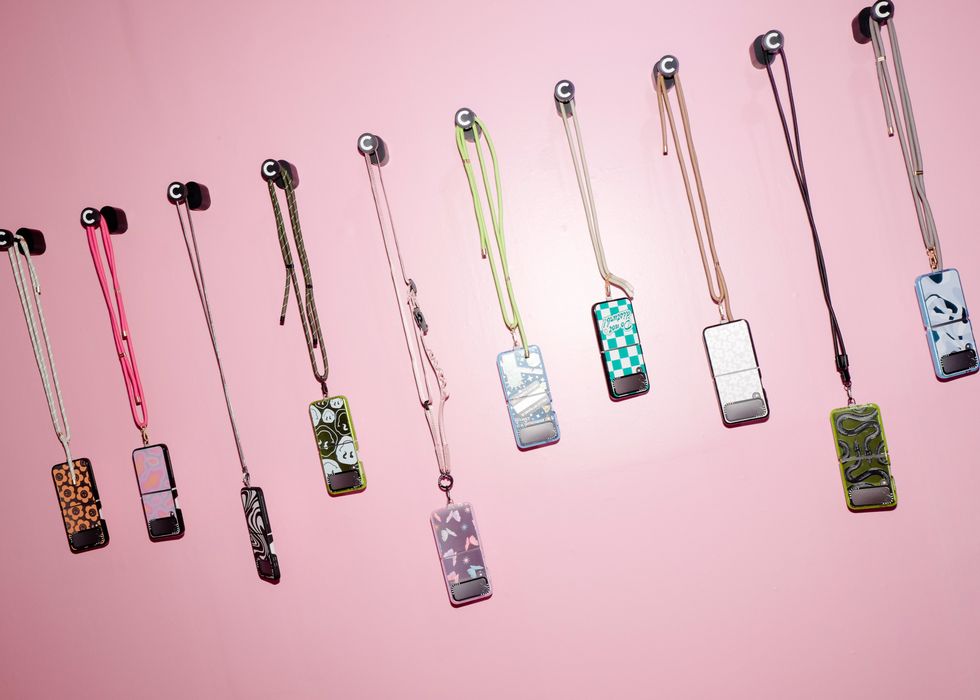 ​To Yoo, the concept of thrifted and upcycled looks is core to her brand. "Life's too short to have ugly pieces in your closet and quarantine wasn't letting me dump them out. So instead, I challenged myself to work with what I have. Now I have a wardrobe of endless possibilities: designed, curated and fitted exactly how I want to look and feel."
​Panzella feels similarly: "It's really important to me that the items I purchase are able to be incorporated into multiple looks, not just one."
The lab exemplified the creator-focused vision of CASETiFY, which unites artists, brands and entertainers under its creative umbrella, and provides a platform for people like Yoo, Panzella, and others to express their unique personality and design philosophy through everyday accessories.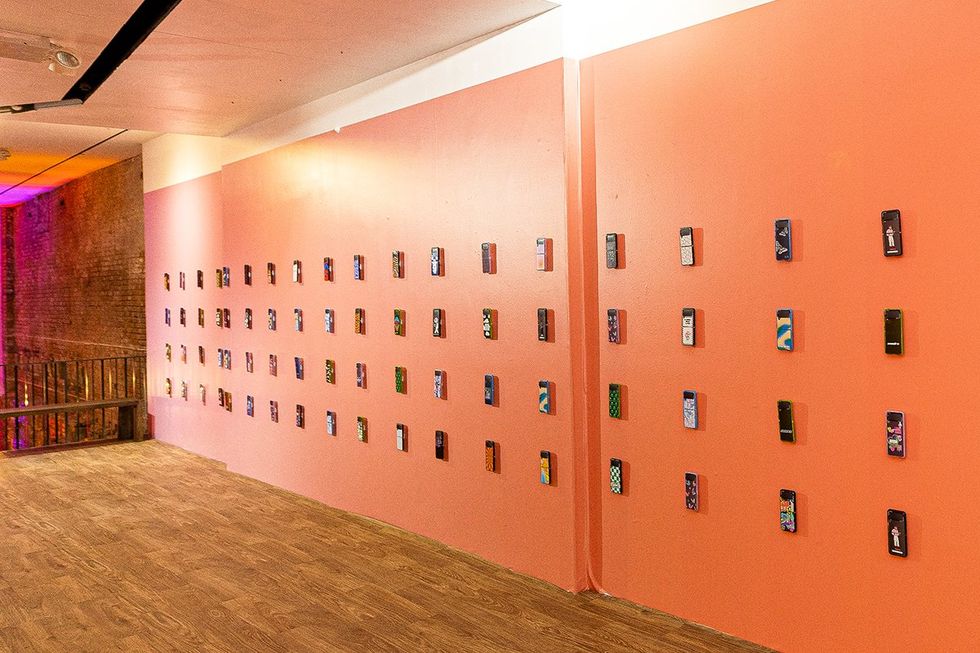 Earlier this month, CASETiFY also made its debut at New York Fashion Week. Samsung Z Flip4 cases were paired with various looks for Private Policy's runway show. Designers Siying Qu and Haoran Li said of the collaboration: "We could not be more excited to be CASETiFY's first-ever high fashion collaborators, as they're really the best mobile accessories maker there is."
This article is a sponsored post between CASETiFY and PAPER.
From Your Site Articles
Related Articles Around the Web
Sign Up For The Morning PAPER