The 62nd Annual Grammy Awards were a jam packed ceremony marked with tribute and tragedy, the impossible to ignore snubs and The 2020 Billie Eilish Sweep, Lana and Lizzo and Lil Nas X. Oh my! And like most glitzy Hollyworld events, its behind the scenes were rushed, stressful and overall hectic.
However, in an unexpected, but very much welcome surprise, the weekend leading up to the big event — one of the most polarizing award shows — was a far cry from the "Hell On Stage" scenario just described and that's all thanks to Bulova. The luxury American watch brand is the official timepiece partner of the Grammy Awards and with such great power comes great opportunity.
With Grammys being on the Lorde's day, Bulova kicked off festivities the morning before with an annual brunch held at the official award ceremony's museum. This "for-the-industry, by-the-industry" experience opened with a Q&A with PAPER favorite FLETCHER followed by a live unplugged set. Breakout UK artist Calum Scott even joined in as a treat. A Lewis Capaldi cover duet drew the performance to a close and guests ascended to the rooftop to be wined and dined in the LA sunshine with an additional DJ set by Madame Gandhi. Not one vibe check out of line.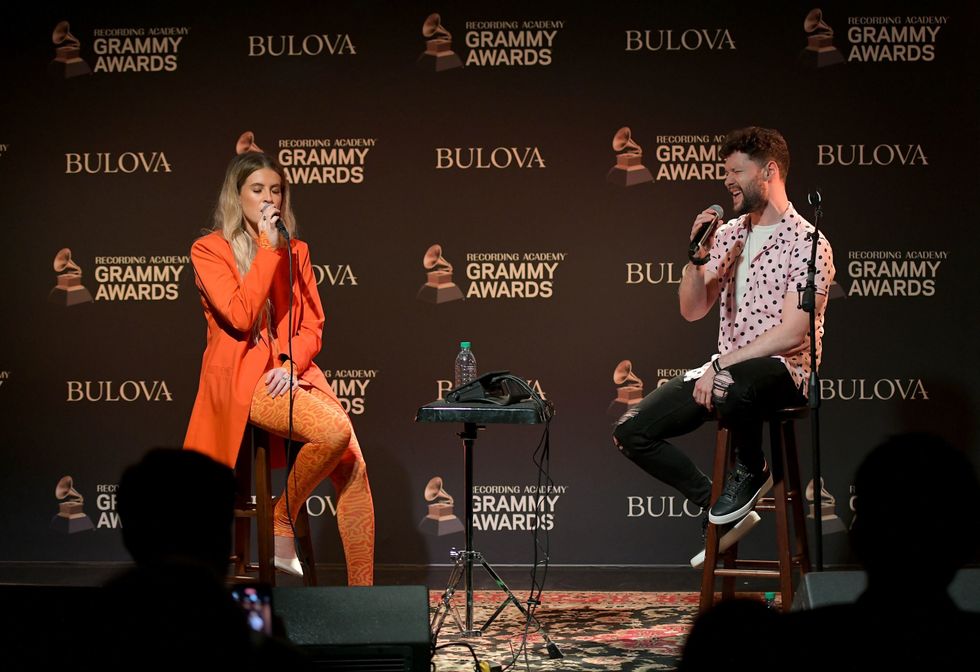 Along with the five Grammys Baby Eilish took home she, and other first time winners, took home a special edition Grammy watch made of — get this — Grammium: the same material that literal Grammys are made out of. "We are honored to be part of the most anticipated weekend in music," says Michael Benavente, U.S. Managing Director of Bulova. "Every year provides another moment for us to celebrate our partnership with The Recording Academy and showcase our ongoing music projects and products." So in a way, Billie actually took home six Grammys. Love to see it... or hate to see it, depending on where you stand in the "Lana Was Robbed" debate.

Photography (from top to bottom) via Getty, Bulova
Sign Up For The Morning PAPER