Influencers, bloggers, fashion editors — no matter which street style photo you came across this year, chances are these women were photographed wearing one or more of Bottega Veneta's newly launched accessories-turned-instabait. Since Daniel Lee, formerly of Celine, took over as creative director at the end of 2018, the brand suddenly became relevant and desirable to a slew of tastemakers. (A popular Instagram fan-account dubbed @newbottega has already amassed a loyal following.)
The product speaks for itself. According to global fashion search platform Lyst, the brand's pouch bag and stretch sandals, both introduced under Lee, were the world's most wanted products of 2019. The findings are part of Lyst's annual Year in Fashion index, and its world's most wanted products list was determined by monitoring spikes in social mentions, product tags, searches, and sales.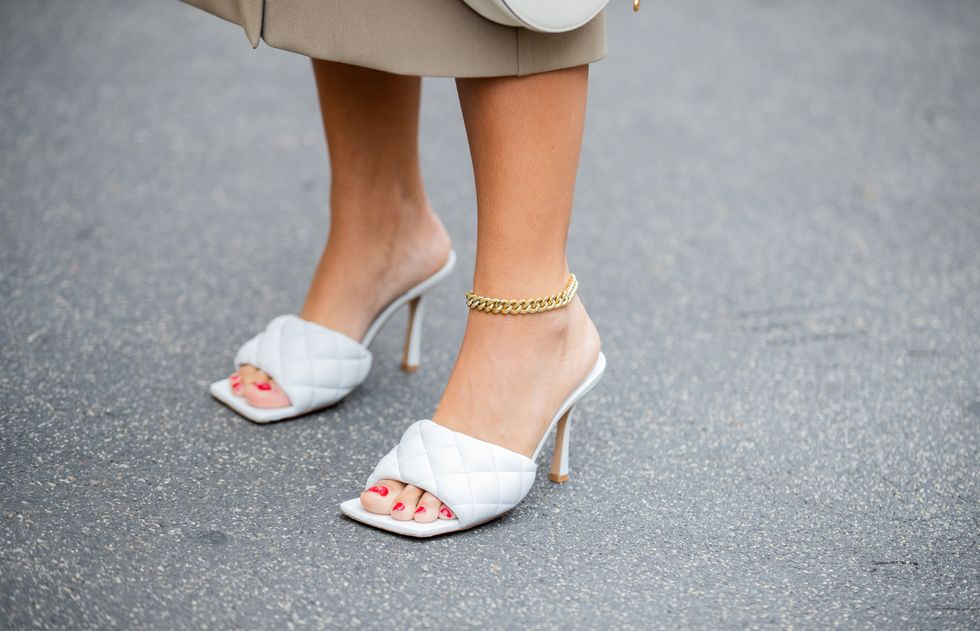 Data gathered from Lyst shows that The Pouch bag has garnered more than 10,000 views a month since its launch earlier this year, with page views increasing by 297% on Lyst in September alone. The bag was seen on everyone from Rihanna to Diane Kruger and Lisa Rinna. (Rosie Huntington-Whiteley instagrammed it a whopping 39 times in a span of three months.) In addition, the BV Stretch sandals ranked number two on the world's most wanted brands, thanks to a spike in the trend of "barely-there" sandals this summer. Searches for the sandals increased by 471% in July.
Not only did BV secure the top two spots in the list of world's most wanted products, but it was also named as the breakout brand of 2019. To determine that distinction, Lyst monitored the labels that showed the biggest spikes in interest throughout 2019. Unsurprisingly, demand for the brand's accessories went up by 53% this year (many of which have waiting lists), thanks to other hit styles like the cassette bag and padded sandals.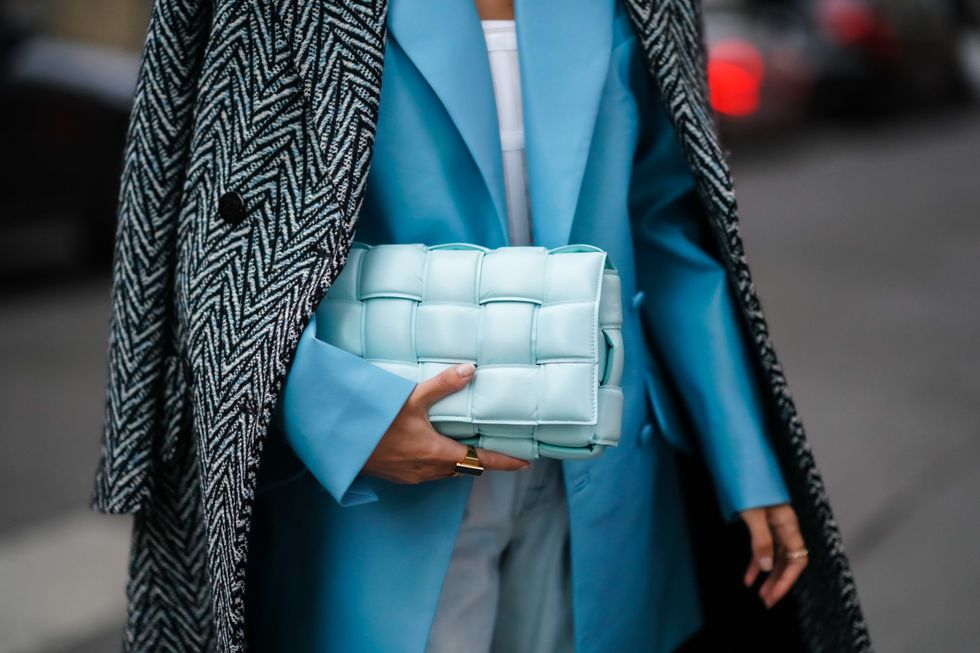 Street Style In Paris - October 2019
Indeed, while influencers wearing BV all over social media is one thing, the sales numbers are in fact evidence of the brand's rise. According to Kering's most recent earnings call, sales at BV increased by 9.8% in the third quarter, reflecting Lee's well-received collections with both old and new customers alike. And with just two runway shows under his belt, the fashion industry will no doubt be keeping a close eye to see what Lee has in store next.