There comes a time in every woman's life when she'll ask herself the question: should I get bangs?
Bella Hadid's moment of reckoning has come. She appeared at a True Religion event in Los Angeles this week, decked out in a Canadian tuxedo, with a teased blowout and a chocolate brown fringe hanging just below her eyebrows.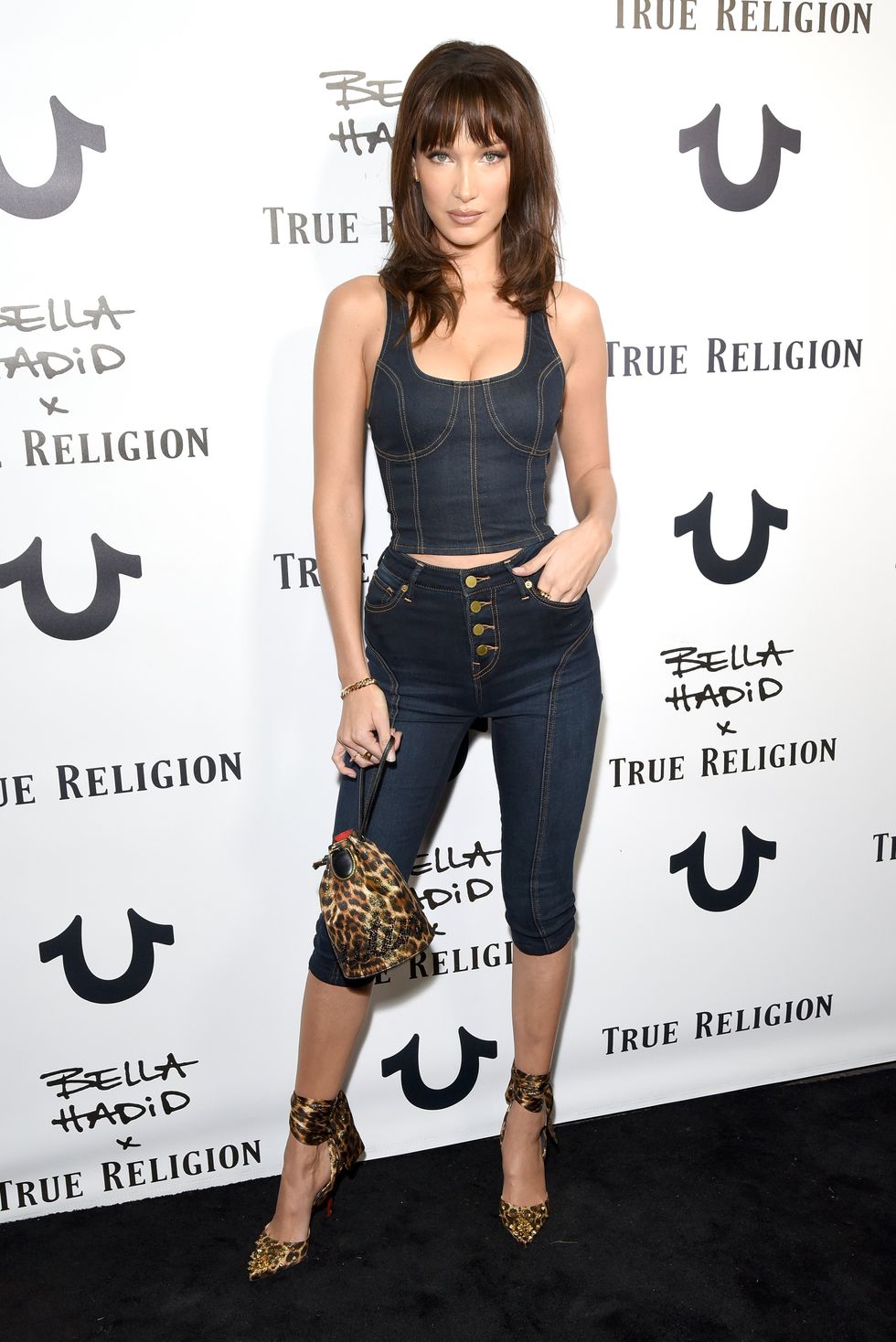 Photo via Getty
For most of us, this question arises in a moment of crisis. When you're looking for reinvention, there's something seductive about a choice that promises either total disaster — or your own Devil Wear's Prada-style makeover montage.
Hadid's new look wasn't such a risk. She's tried out bangs on a few different red carpets over the years to great success.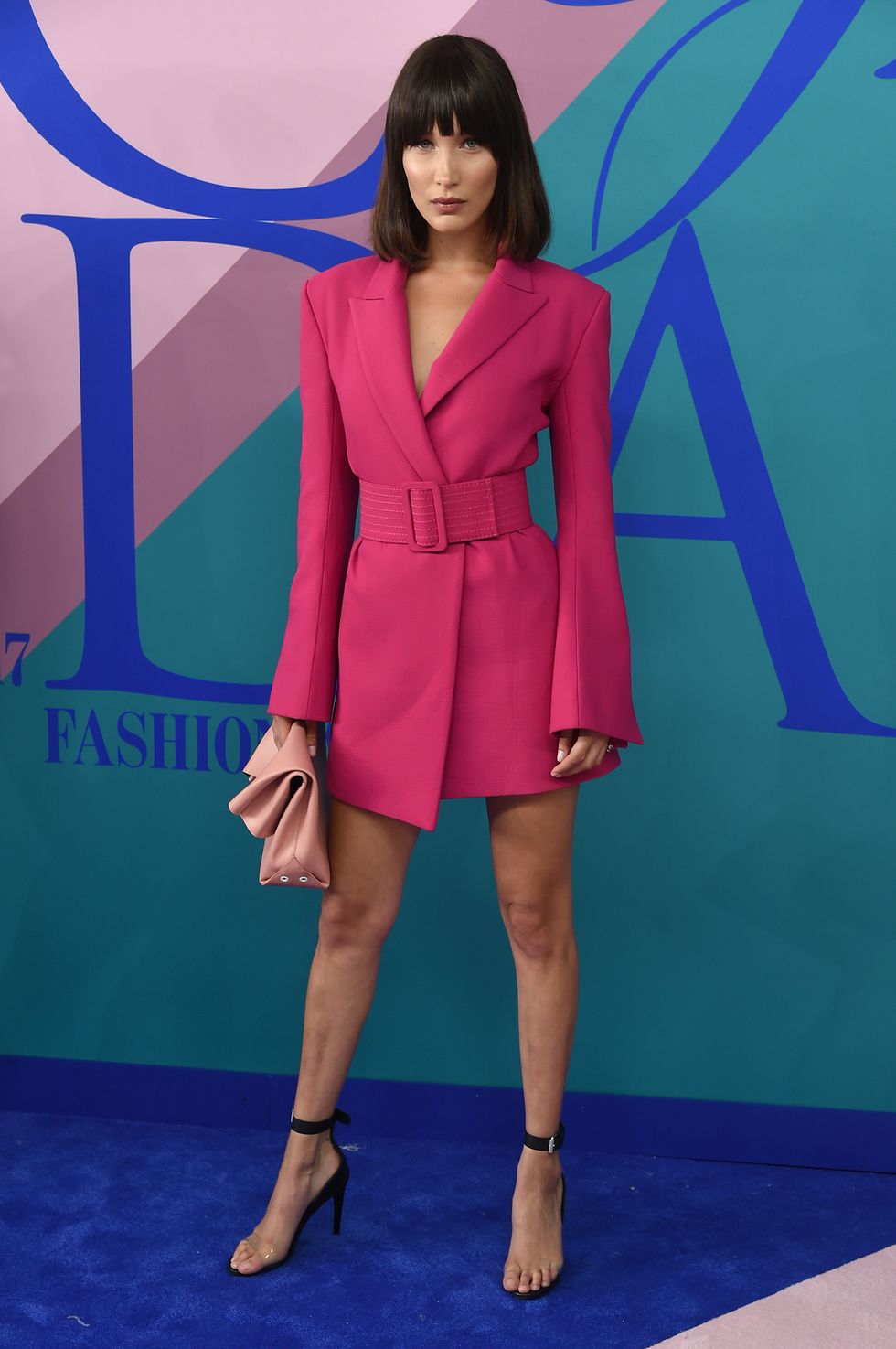 Photo via Getty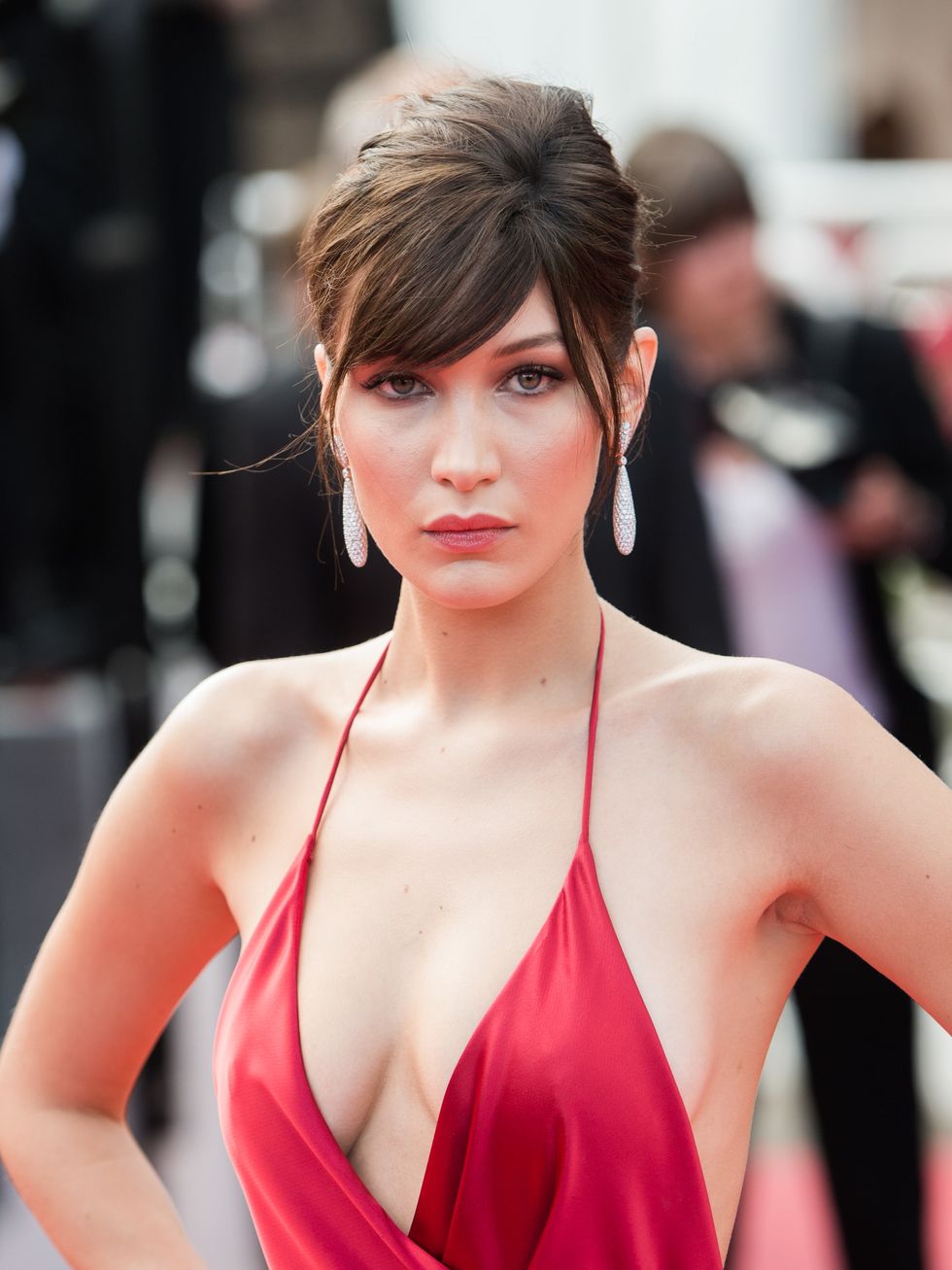 Photo via Getty