With two years of experience now at Balenciaga, Creative Director Demna Gvasalia wanted to reflect on the house's rich history for Fall '18 — but nostalgic, this was not.
Rather than him reimagining iconic Balenciaga looks, Gvasalia used technology to do the work, ditching traditional tailoring for a computer-enabled process that 3-D scanned bodies and printed out forms from a file. Using this base, Gvasalia then molded classic fabrics onto the printed foam — a dynamic collision of human touch and tech.
For Balenciaga's Paris presentation, Gvasalia recruited longtime collaborator BFRND to create the soundtrack. With a giant graffiti-covered mountain as the centerpiece, BFRND's contribution built from bubbling, ominous electronic to a soaring finale of strings. This sonic juxtaposition, BFRND says, underlined Gvasalia's dichotomy of human-made vs. machine-made construction.
PAPER caught up with Loïk Gomez (of BFRND) to learn more.
Who are you?

I am a 25-year-old musician from Southern France, based in Switzerland. I've done music since I was 9 years old, [but] I did no professional music studies. I learned composing and playing music by myself. I started BFRND as a solo project a few years ago, and it has turned into a band consisting of myself and Melchior Mahot. We currently work on our first album as a band.
What's your relationship with Balenciaga?
I've done sound for Balenciaga shows and playlists for their stores for over one year now.
What was the process for creating this Fall '18 soundtrack?
We worked closely with Demna to define the mood and direction of the track throughout the season. It is important for us that the sound and the visual of the collection complement each other. We discuss existing references, moods we feel and like at the moment, and then we start composing a track basically from scratch. In the process, we have several meetings together to exchange our thoughts about the evolution of the track. I see the collection develop from the beginning on, as it is very important for the sound to accompany and "speak" for the collection. This time we worked on a different way to diffuse the music at the show space, creating a 3D sound environment using a moving speaker to spread the sound in the room.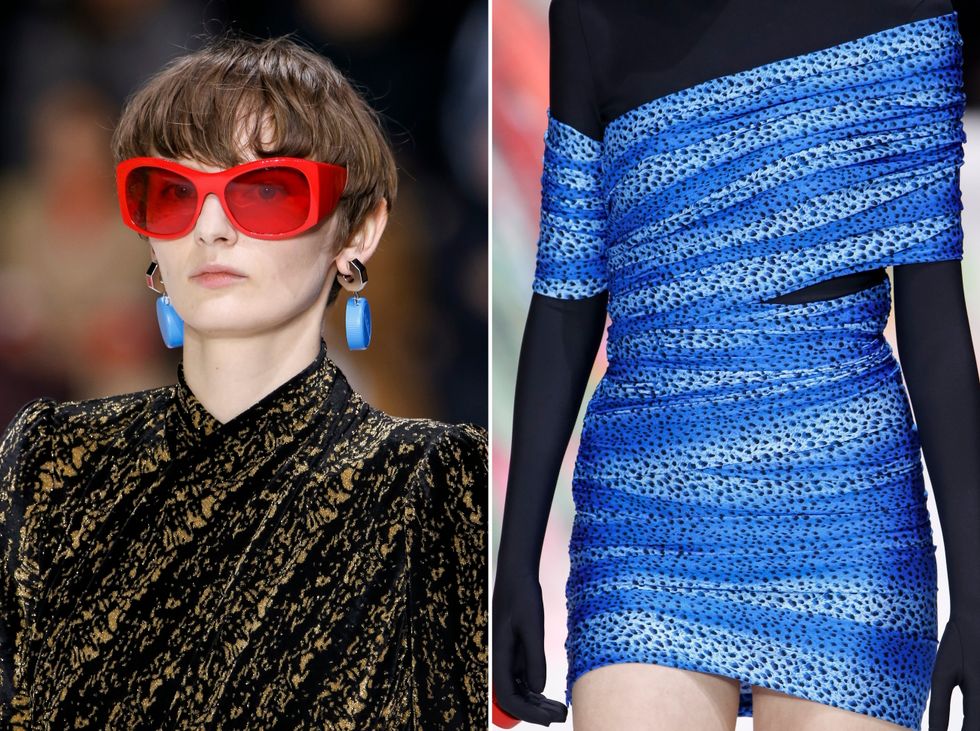 How would you describe the attitude of the music, and how it relates to the collection?

The first part is very synthetic and cold as if there is no human emotion involved — music created by computer. The second part is very symphonic and emotional. These are the two elements — technologic and human — that reflect the spirit of the collection. The technologic element corresponds to the 3D-molded tailoring that Balenciaga has researched and introduced in this latest show. As for the symphony, it represents the layering of the second part of the show, where all visual layers are actually only one piece.
Related | Demna Gvasalia Created a (Fake) Balenciaga Hotline
Have you created runway soundtracks before?

I've worked exclusively with Demna for both Balenciaga and his brand VETEMENTS since July 2016.
How is the framework for making a runway soundtrack different than other projects?
The framework of making a fashion show soundtrack is completely different from framework of working on an album. It is more of a collaboration, as one must project not only on one's own ideas and musical preferences, but on what is the seasonal concept and vision of the collection. Working on an album, there is no frame and every decision is a personal, independent decision.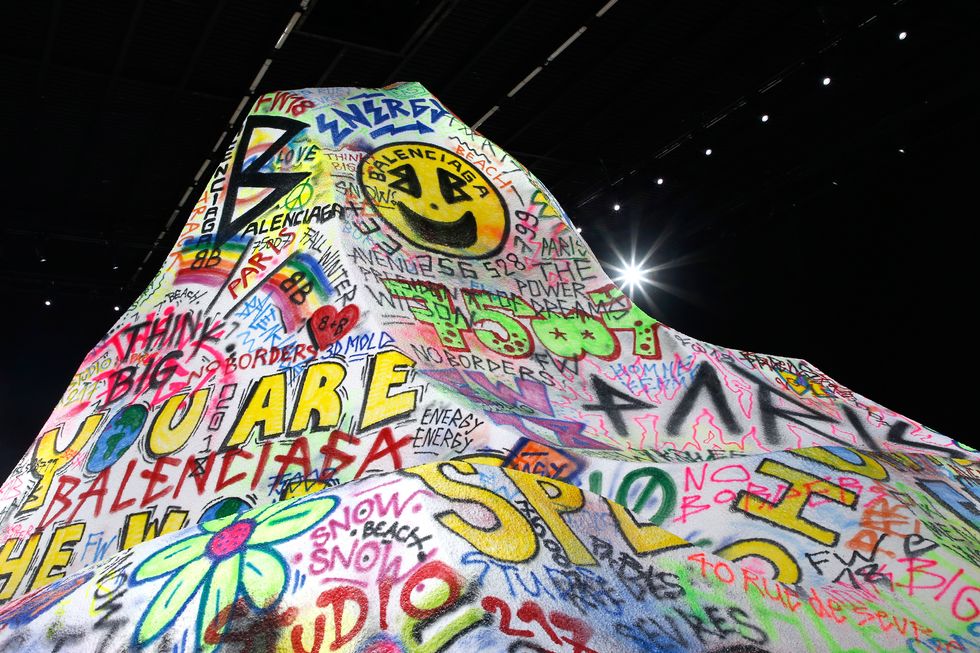 What was the production process like for creating this soundtrack?

We did everything ourselves at my home studio, using only virtual instruments and a computer.
What things did you consider most with this soundtrack? Emotion? Drama?
The emotion or its deliberate non-presence at the beginning of the show was important and, apart from the collection itself, the set design of this show (the graffiti-tagged snowboarding mountain) has been on our mind while working on the track.
From your perspective, what is fashion's relationship with music?
Music is as important for a fashion show as it is for a movie, so there is a very strong, intimate and inevitable relationship between the two.
Photos via Getty