On January 13, Balenciaga will launch an exclusive line of T-shirts and hoodies, and all proceeds will go toward relief efforts from the bushfires that have ravaged Australia since September. The merch, featuring a digital illustration of a smiling koala, will be available for purchase on Balenciaga.com.
This move follows Luxury Group Kering's $1 million AUD donation, announced January 8, as well as the recent news of the country's declining koala population. Last month, Federal Environment Minister Sussan Ley reportedly estimated that "It may well be up to 30 percent of the population in that region [was killed], because up to 30 percent of their habitat has been destroyed," in an interview with AM about threats to native species. Today, the number has significantly risen along with a countless amount of flora and fauna that inhabited Australia's forests.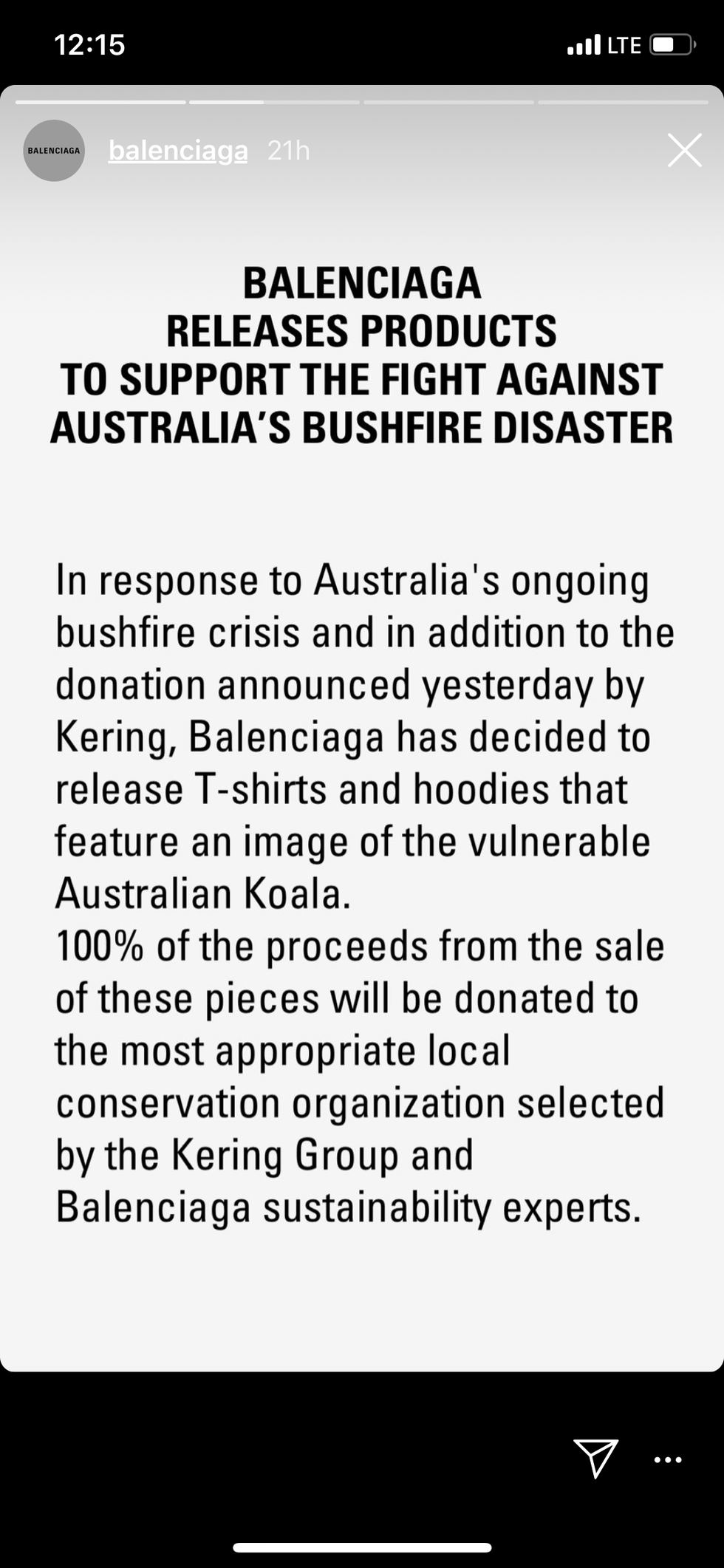 On Instagram last night, Balenciaga wrote: "In response to Australia's ongoing bushfire crisis… Balenciaga has decided to release t-shirts and hoodies that feature an image of the vulnerable Australian Koala. 100 per cent [sic] of the proceeds from the sales of these pieces will be donated to the most appropriate local conservation organisation selected by the Kering Group and Balenciaga sustainability experts."
Photo courtesy of Balenciaga