Class, the sexy new Netflix India drama, is not like most Indian dramas. This remake of the wildly popular Spanish show Elite is more graphic and sexually progressive than most Indian shows, yes, but what really sets it apart is that the entire cast is newcomers — not a single nepo baby in the bunch. Since Bollywood is the most nepotistic town in show business, that's positively revolutionary. Model turned actress Ayesha Kanga plays Yashika, the spoiled rich girl who's run out of money and manipulates her way through life.
PAPER talked to Kanga just after the show had been renewed for its second season, just one month after its debut.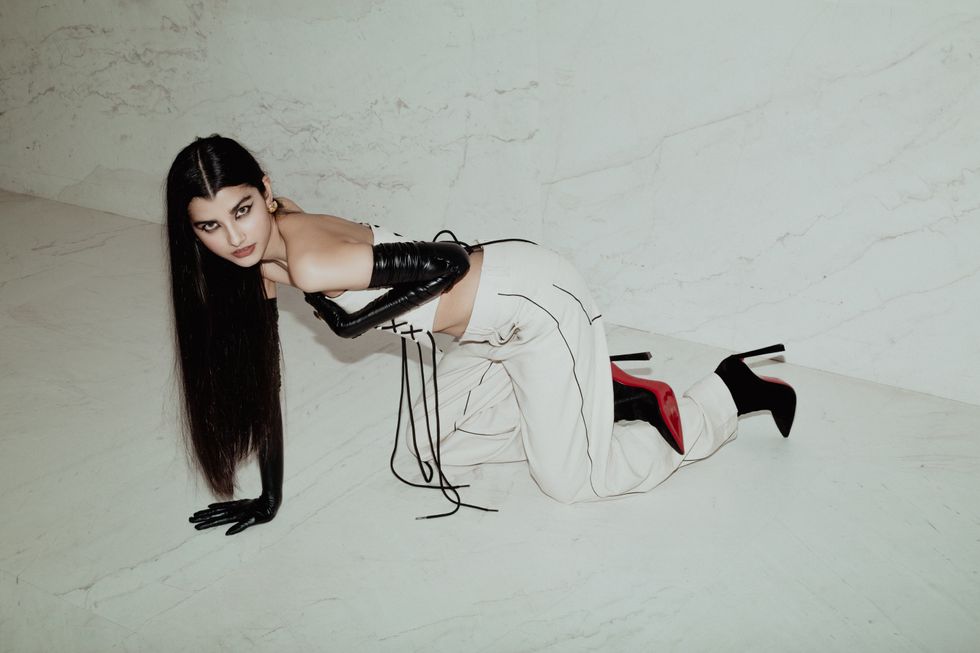 Top: Polite Society, Boots: Christian Louboutin, Jewelry: Papa Don't Preach, Gloves: IDGAF
You seem to be one of the more established actors in the cast of Class. How did you get into acting?
Actually, I wouldn't say that's true. I think I'm far more established as a model and that's probably why you're seeing a lot more of me since I am a proud product of the fashion industry.
Getting into acting is a complicated answer. I dabbled in it around 2011, 2012 while I was attending junior college at St. Xavier's College in Mumbai. I would cameo and play secondary roles on Disney Channel and shows on Channel [V] because that's all the time I could manage, with Xavier's having a 75% attendance rule. I wasn't very interested. I wanted to be an artist or a designer. It wasn't 'til after I got a graphic design degree from the National Institute of Design that I ended up rekindling my interest in acting. I was a lazy actor, though. Modeling really picked up for me post-college and doing that — along with my design practice — kept me rather fulfilled. It wasn't 'til I watched a show called Made in Heaven that I decided that I wanted to get into acting full-time. It made me feel like the person that I was would be seen, accepted and visible in mainstream media. People were telling stories that appealed to people like me. So, in a nutshell, Made in Heaven made me want to act. Well, that and being fired from my design job.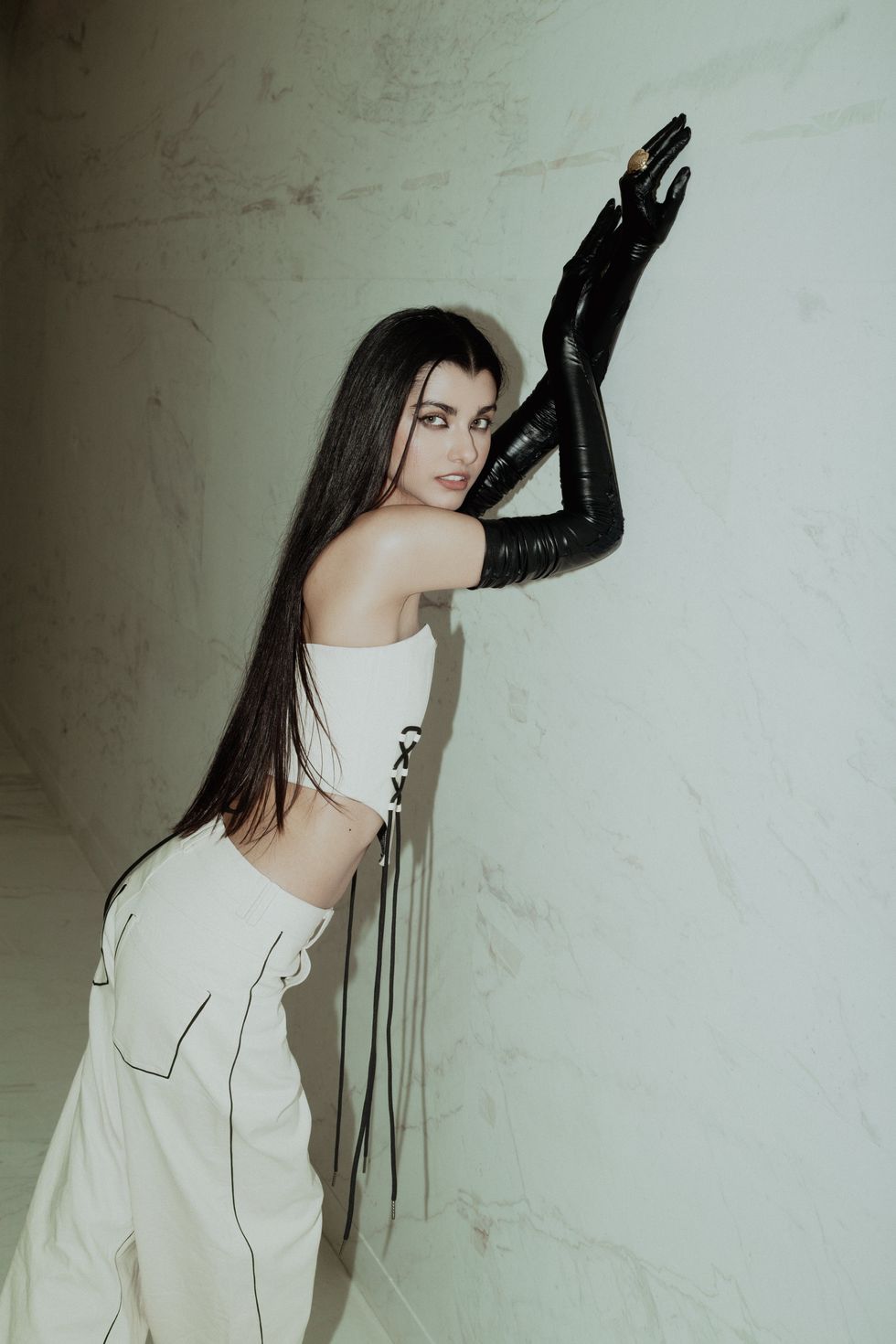 How did you get the role of Yashika?
Yashika was a complete lockdown baby. I wasn't particularly interested in acting, because 2019 is when modeling really blew up for me. I tested for [the role of Yashika] because there wasn't much else going on and for the first time in a while, I had a lot of free time. Also, I was shortlisted for Koel. I remember a friend of mine told me that this was going to be an adaptation of the Spanish Netflix show Elite, which is when I watched the show and fell in love with Lu, the character Yashika is based on. I went back to the casting director and begged to test for Yashika and was met with radio silence and opposition. So, I found an intern who worked on the project and sneaked my way into a test. Didn't hear back for another four months until someone called confirming dates and availability and that I had in fact, been shortlisted for both characters. It felt very, very cool.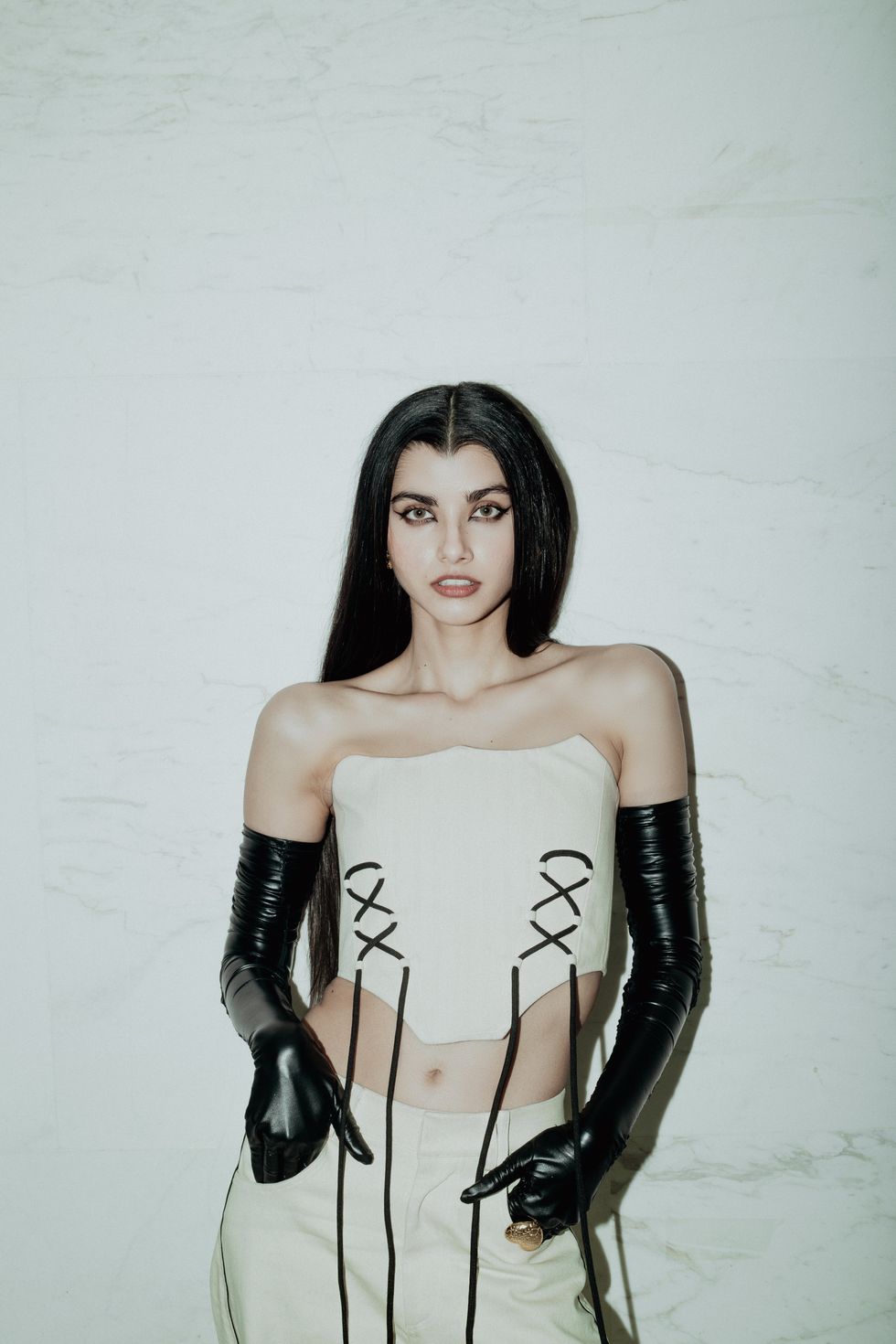 How are you and the character different or similar?
I get this question a lot. I'm completely unlike Yashika. I did invent her, but I'm nothing like her. For starters, we do not come from the same economic background, so I don't think she'd want to be friends with me. I think she has a lot to learn about life. She's so cool and intelligent, she doesn't have to feel pressured about fitting in. It consumes her. I care very little for those things. I do, however, admire her drive and relate to that immensely. She goes forth for what she wants. I have a very similar way of operating. She's a go-getter and I am too! I did write 70% of the screenplay for Yashika after stalking influencers online and reading comments and captions and ways they spoke and thought about things. Even the way they posed for pictures or the color of their highlights and nail extensions. It is all very different from what I do, stylistically even. I have a soft spot for Yashika. She's going to keep getting better as the seasons go by. She's quick and intelligent and I trust that she'll figure it out.
Was your school experience at all like Class?
School for me was very different from Class. I was a day scholar at a Parsi boarding school in Bandra. No one cared about how anyone looked or dressed. Every experience I had was veiled by rose-tinted glasses. I was the art geek and it was a skill and quirk that was valued. Kids were kind and unbothered and the wealth display was minimal (perhaps it's because we came from more humble backgrounds).
It was a stark contrast from the world of Class. I knew people in other schools, however, who didn't necessarily have it hard. Generally the kids from more affluent backgrounds and the schools that hosted them shared similar experiences to the ones from Class.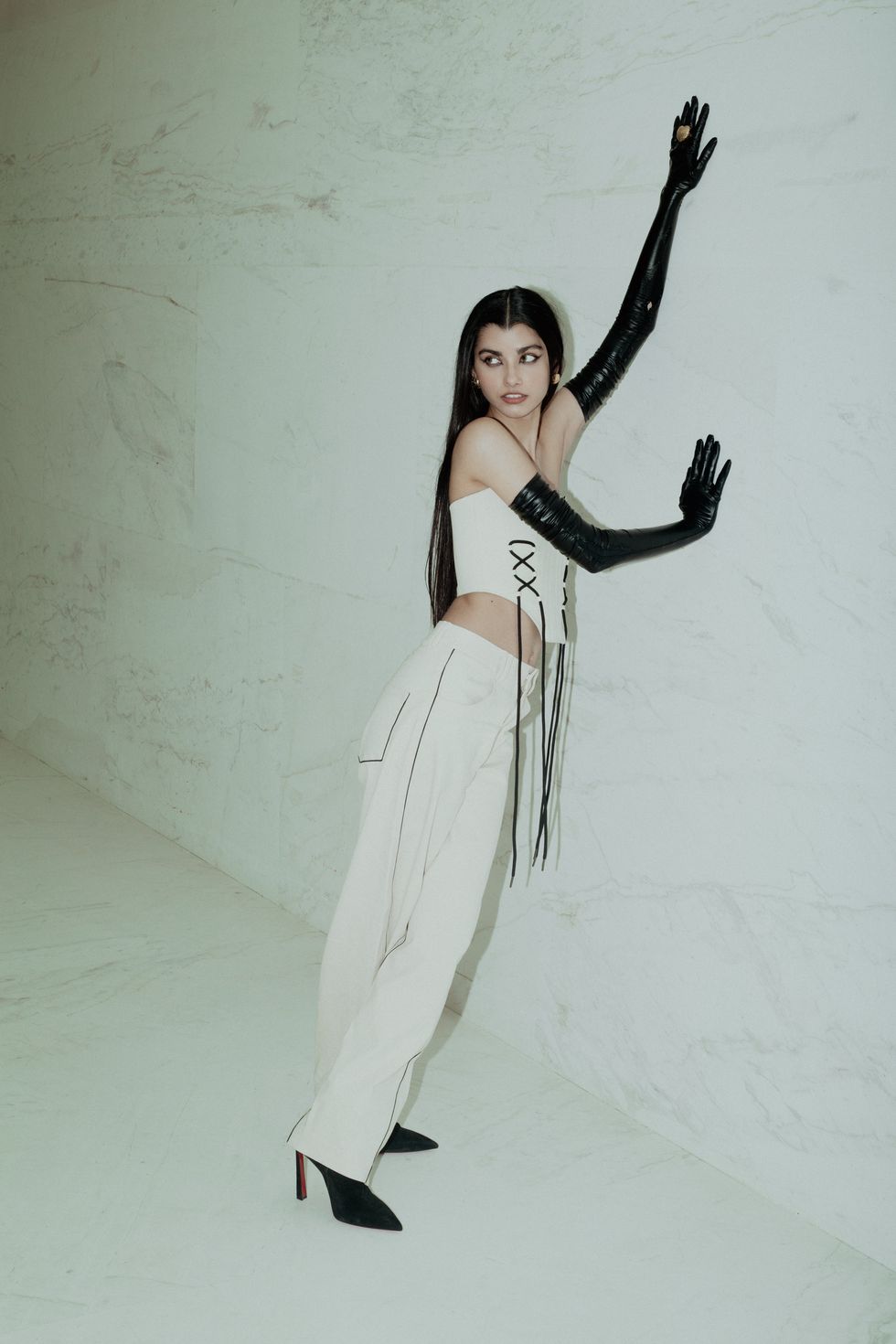 What do you think of the public's reaction to season one?
To me, a reaction, even, is a new feeling to swallow. I assumed most of us would go unnoticed along with the show. We were 11 newcomers from unknown families starring in an Indian adaptation of a very loved Spanish show. It seemed like recipe for disaster, or worse, oblivion.
Every day whilst drowning in emails and work, I feel so fucking grateful. I'm just really happy to be part of a project that champions the right things: well-deserving kids coming from nowhere, taking on super ballsy roles fearlessly, talking about what's right and telling it as it is. Of course, the ridiculously stunning Delhi landscape and national award-winning director helped massively. I'm proud of what we did and created. It was a labor of love and we gave far more than we had to make sure this happened. I'm so proud of us.
Will the second season have the same cast?
Unfortunately, I can't say much about season two except that more than the cast is coming back for the new season. We should really hope that our showrunner, Ashim Ahluwalia comes back. All our characters exist because he does. He created this universe and took it forward having done utmost justice to the project. Sigh. The never-ending battle between art and commerce, I suppose.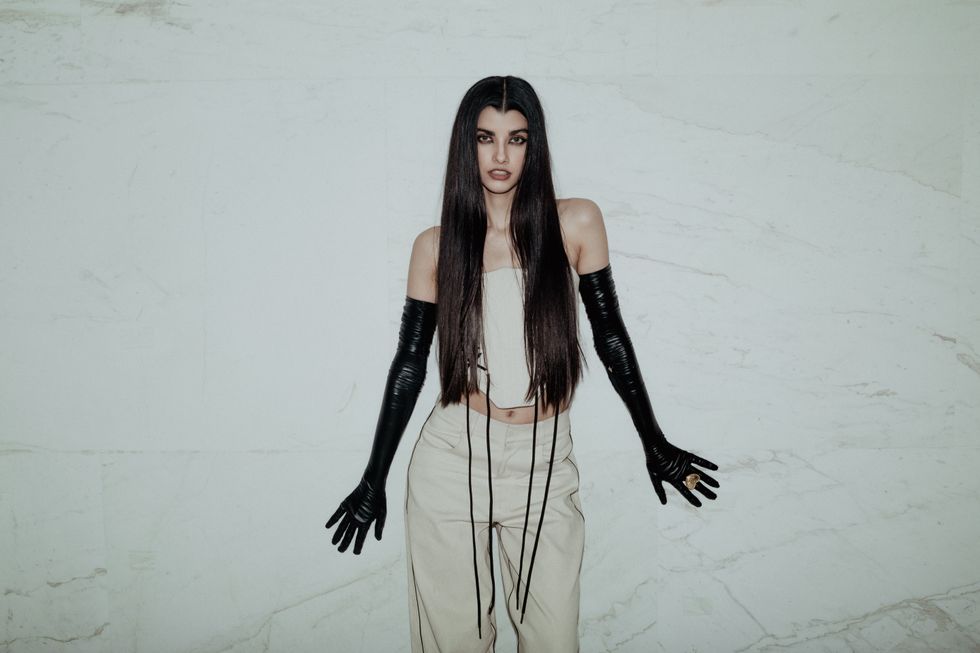 Related Articles Around the Web
Sign Up for the Morning PAPER