Last year's Women's March on Washington was a historical moment for America, as the single largest protest day in U.S. history. An unprecedented number of people showed up for each other across the world in an expression of solidarity for women's rights and equality.
It wasn't without its inner struggles, though. Many felt alienated by the cis-centering language of the pussy hats, there was disagreement over whether anti-choice women should be included, and the issue of protecting sex workers was awkwardly added, then retracted, then re-added after criticism to the march's official platform. Activist, Women's March committee member and PAPER cover star Janet Mock, a former stress worker herself, also advocated for sex workers to be included in the march's platform.
This year, sex workers and their allies plan to make sure their voices are heard and included. At the New York City march tomorrow, sex workers of all stripes and the allies that support them are invited to wear red and meet at 10AM to march together.
Stripper, comic, artist and writer Jacq the Stripper told us that the goal of the march was to promote solidarity within the sex work community and to make sure that sex workers weren't marginalized from the larger goals on the march. The SOAR Institute (Sharmus Outlaw Advocacy and Rights) is also supporting the initiative.

Related | Back at It: How to Get Involved with Women's March 2018

An announcement on Jacq's website reads, "There are a lot of problems that strippers face in New York. The #NYCStripperStrike has brought to our attention the issues facing women of color in clubs, with shady management practices which the media has sensationalized into a battle between strippers and bartenders (it's part of the problem but it's not THE problem, y'all). The stigma is bullshit and extremely prohibitive, our labor conditions are garbage, and we have to pay so much money just to go to work. The list goes on.
There is work to be done, folks. And I honestly don't know where or how to begin, but we're going to start by inviting sex workers and allies to march together for sex workers' rights on Saturday."
The official Women's March in Las Vegas also reportedly personally invited sex workers to be part of the march this year. Keep an eye out for events in your city, and please share them with us!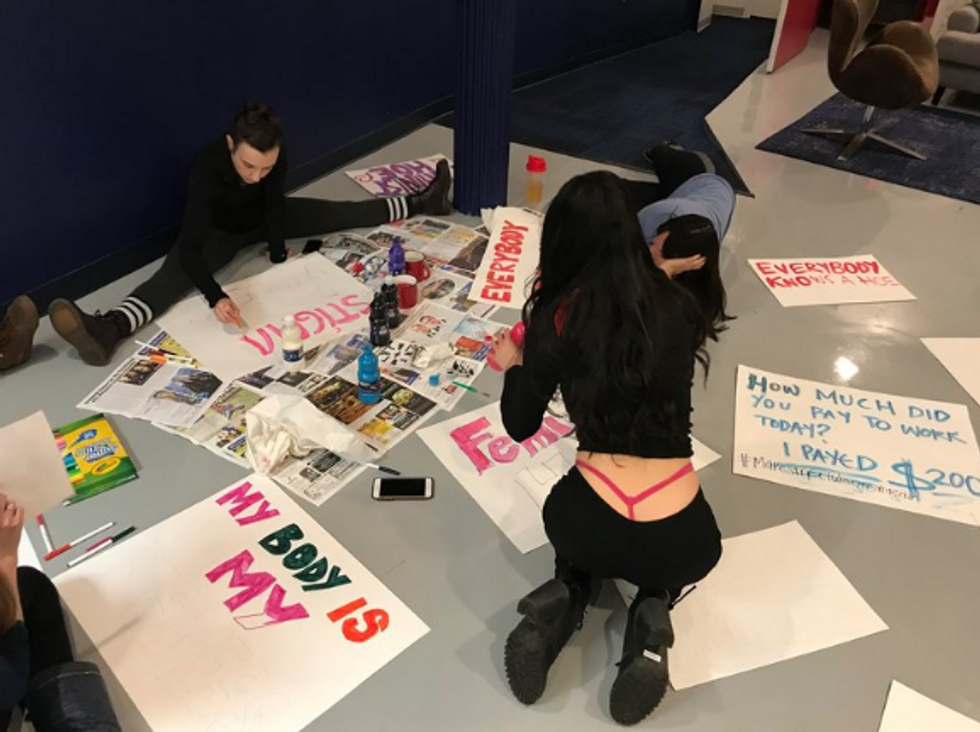 Image via Instagram