Just a few weeks after her splashy front row cameo at Versace's Los Angeles show, Anne Hathaway solidifies herself as Donatella's muse with her first-ever campaign for the Italian label.
The stripped-back portraits, shot by Mert & Marcus, show Hathaway with light makeup and beachy hair wearing pieces from Versace's new "Icons" collection of wardrobe essentials (in stores starting today) including a sculpted corset bustier, blue jeans and tank top.
"I am thrilled to be launching the Versace Icons collection; this is very personal to me," Donatella says. "The multi-faceted and inspirational women we dress talk about how Versace makes them feel: considered, confident and stunning. "
She also wears the same black jersey dress with Medusa '95 medallion detailing on the straps (inspired by the Atelier Versace collection of Spring 1995) she wore to an event in Hollywood last month.
"To me, the Versace Icons collection is timeless elegance with an edge. I'm so proud of these images which seem to represent Donatella's vision of empowerment," says Hathaway. "What has left the biggest impression on me from this amazing experience is Donatella's heart, generosity and kindness"
Donatella adds: "Working with Anne on the set of the Versace Icons campaign was so inspirational. You see what a talent she is and how she brings the collection to life. Versace has a long history of collaborating with some of the biggest stars in the world and, for me, the star makes the dress, but the dress also makes the star."
Of course, Hathaway has a long history with Versace most notably on the red carpet, from her ethereal Atelier Versace number at the 2008 Venice Film Festival all the way to a Fall 2020 couture dress she wore in her backyard during Covid. Now all eyes will be on her to see if she'll wear Versace to the Met Gala next month.
Photos courtesy of Versace/ Mert and Marcus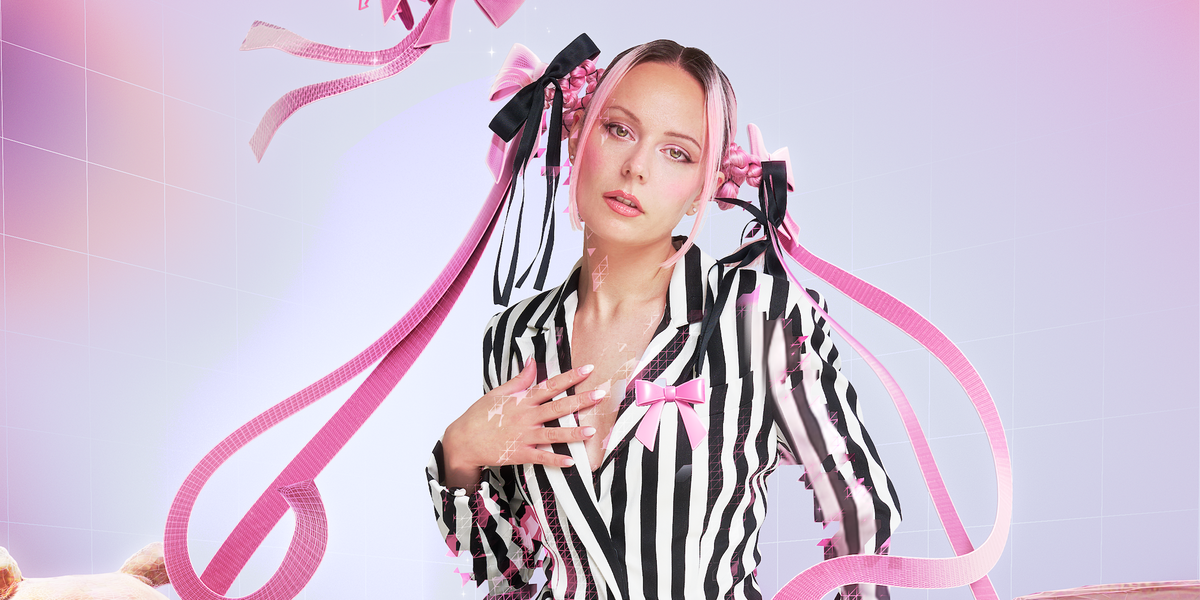 Music
Story by Harry Tafoya / Creative direction & VFX by Andy Rolfes / Photography by Nicholas Needham / Styling by Erik Ziemba / Hair by Davey Matthew / Makeup by Frostie Delite
Story by Harry Tafoya / Creative direction & VFX by Andy Rolfes / Photography by Nicholas Needham / Styling by Erik Ziemba / Hair by Davey Matthew / Makeup by Frostie Delite
07 November