Uffie, the French-American pop iconoclast who rose through the MySpace ranks to rule the international underground in the mid-aughts, is back with her first body of work in nine years.
Uffie's just-released EP Tokyo Love Hotel finds the musician, who built a reputation for irreverence and hedonism on viral hits like "Pop the Glock" and "ADD SUV" from her critically acclaimed 2010 debutSex Dreams and Denim Jeans, peeling back the layers of her fashion-forward facade to expose a realer, rawer self. But because Uffie is Uffie, and Parisian cool runs in her blood, don't expect her to sit on a stool and play folk music at a saloon anytime soon. (Though, if she went full Joanne on us, you can bet it'd be chic).
Uffie's still got bite and progressive edge, but these days, it's appropriately tempered with a wiser outlook. As Uffie said in our 2018 PAPER People issue, having navigated a challenging music industry at a young age, becoming a mother to two children "has massively changed me. It's the only thing that you can love so much more than yourself — just this unconditional love. It helped me become more wise day to day, and at this age, I've just become more comfortable and confident with who I am. So this time around, it's super different, but I'm enjoying it so much more. I feel present and I feel like now everything is 100% my choice. I love my old self and what I did was rad, but it's really exciting to know I've grown up and I've changed and I don't have to be partying in order to be me."
Uffie nowadays is much more in the driver's seat than she ever was, as Tokyo Love Hotel's seven songs were co-written, produced and released independently. "The songs start and finish with me," she says. Part of Uffie's new direction involves more singing, and even better songwriting. She fuses razor-sharp melodies and addictive hooks ("My Heart") with top-notch, laid-back electronic pop production throughout. She gets personal: previous singles like "Drugs" find a lovelorn Uffie wanting to be chosen by a lover with other vices, while "Papercuts" is about the unrequited pain of wanting to be needed. And political: "No Regrets" is an old-meets-new Uffie take on living life without fear of the past — a powerful claim for women forging their own paths in a world that still demands their silence. "Sadmoney" cleverly examines shiny Instagram culture, as a metaphor for the very Western economy of inequality that supports it.
The best part? Uffie's new work is an announcement of her return, and an effective ellipsis, signaling more ahead. Say welcome back to our OG MySpace queen, all grown up.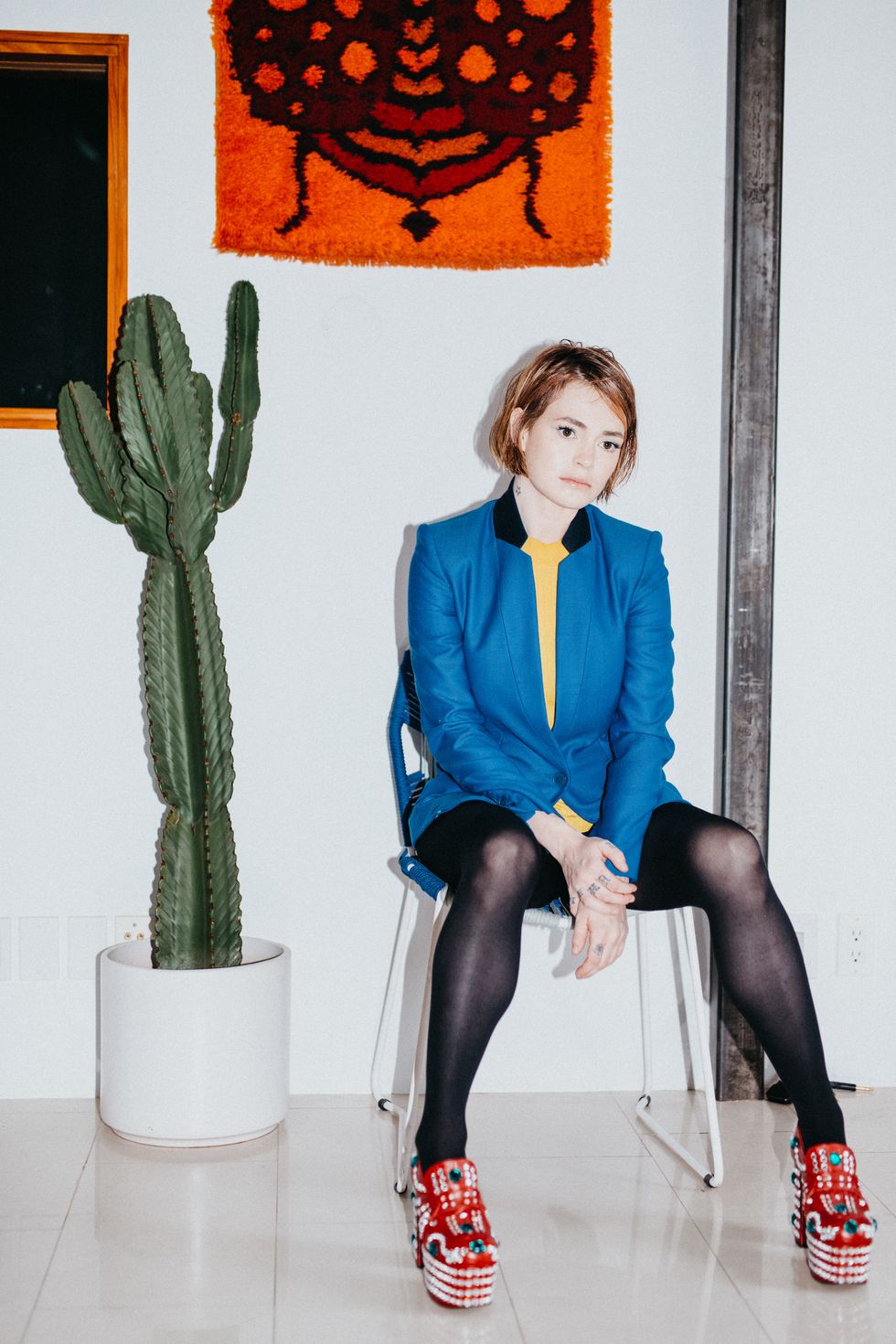 It's exciting to hear a fuller body of work from you after nine years. How are you feeling about releasing it?
I mean, obviously there's a certain amount of nerves that come with that full body of work in such a long time because singles in this climate, it's kind of easy. People are so ADD, your singles are your hype songs, and with this body of work I wanted to dive deeper than I had before. It is really different for me which is scary to share with people, but I'm also super excited because it is so personal. Another thing that's super cool is that because I'm releasing this independently, all of these songs are so current and relative to my life, but it's really, really fun to be able to share them with fans as it's happening, as opposed to my last album that I ended up putting off for a year.
What are the scariest parts of putting this out now?
Scariest is obviously that it's not what people have come to know and expect from me. If you know me from back in the day, this is not party music. So the scariest part is: are people going to accept you growing as an artist and changing as a human? That's definitely a little scary. But that said, again, the most exciting is just putting out a body of work. It's something I put a lot of work into and collaborated with some of my favorite people, and it's really exciting to share that. Beyond that, I'm excited to come back a little more real, because we're in a world that demands truth, and change is happening now. Plus, the music industry has changed so much, so there's definitely room for what I have to offer this time around.
"I'm excited to come back a little more real, because we're in a world that demands truth, and change is happening now."
One of the most interesting songs is "Sadmoney," which feels like an indictment of overt materialism. What was on your mind when you were writing this song?
This song I actually wrote with my collaborators Imad Royal, Isaac Valens, and Ammar Malik in two-and-a-half hours. This one came to be because I just came up with the phrase "sad money" and I thought it was pretty dope, but I guess the best way to describe it is that everything on Instagram is so shiny and Photoshopped, so we lose touch with reality. Everyone is affected by this, including me. We combined those two ideas and it came to fruition really organically. At first I was kind of like, Maybe this is too sad, too real, but I started thinking of it as posting a makeup-free, unedited selfie. I thought there should be that in music as well. There is a heaviness to the society we live in, especially in the U.S., with Trump. Whether it's money, status, or anything, we're all affected by this "sad money" vibe. We have yet to see the positive flipside of it, because we're still living it.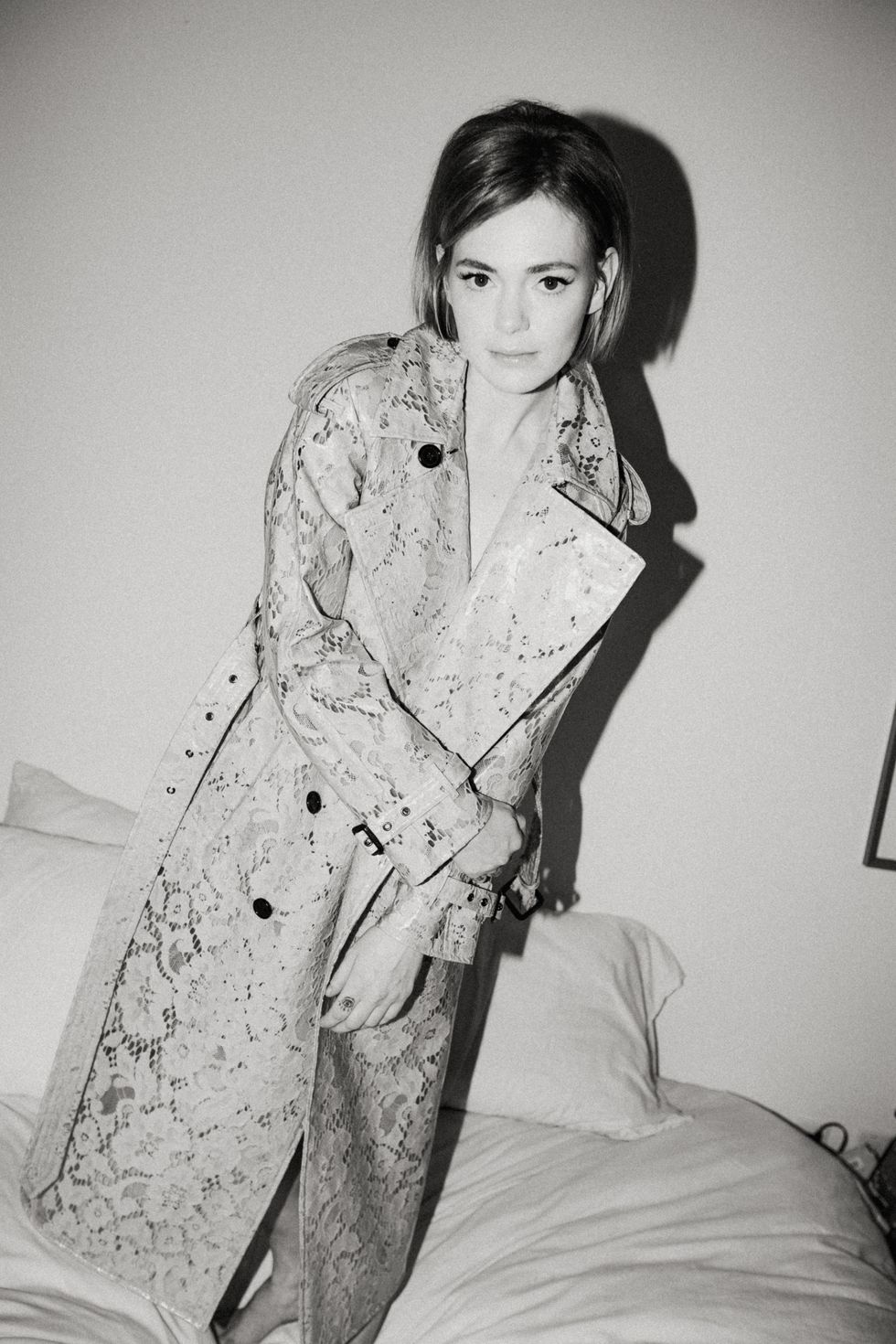 When you made Sex Dreams and Denim Jeans, you were young, having fun and writing songs about whatever you wanted. There was glitziness and materialism in a lot of those tracks, so it's interesting to look at the opposite.
100%. I think that's something that maybe comes with age. It is definitely very reflective of that and I think that's almost the point of the song: we're all guilty of it. It's something that we've created and really means nothing, but it does because we make it mean something.
Even though Tokyo Love Hotel is your first complete release in years, something about it feels intentionally incomplete, but like an ellipsis, or, as you just said, an unedited selfie.
Yeah, I think because a lot of these songs are so personal, an evaluation of what I'm going through is in progress, and those evaluations aren't necessarily final. I'm analyzing my heart and the things I've gone through over the last few years, but I don't have complete answers. I'm finding new meaning in these songs still, which I like, because it enables people to make the songs apply to them.
"I'm analyzing my heart and the things I've gone through over the last few years, but I don't have complete answers."
Being independent must be freeing. It's really all you this time.
I know! I'm singing a lot more now, which is a departure from me rapping more, like I did on my last album. Not to say I won't rap again if it serves the music, but as these songs were coming together, it felt natural for me to change the delivery, for what I ultimately wanted this body of work to accomplish. Singing is more vulnerable for me personally. I'm not a trained singer in any way, and that's never how I started. What I'm loving about being independent right now is that whatever I'm feeling, I have complete freedom. It's all just one song at a time.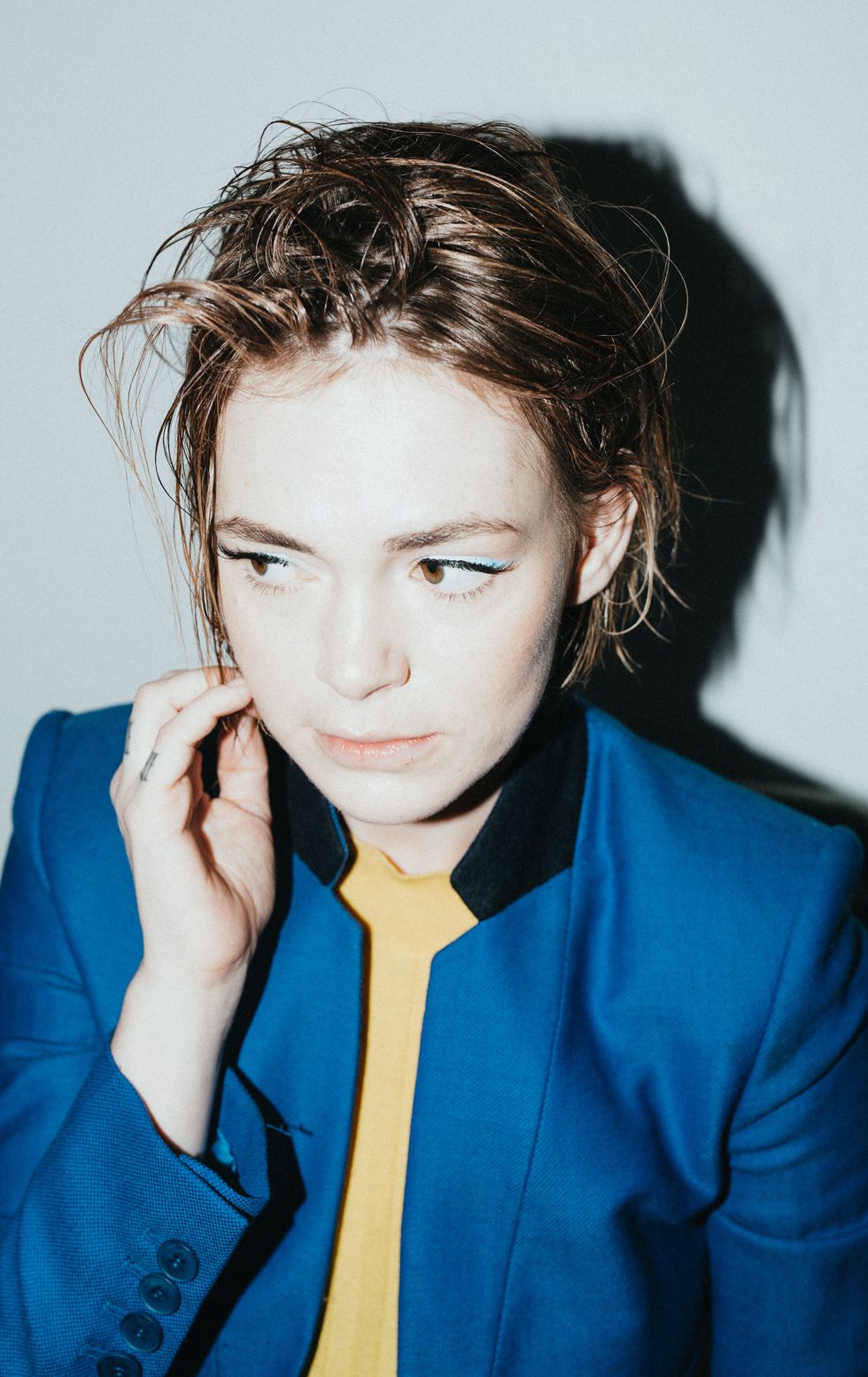 Do you have a favorite song on the record?
I really, really love "My Heart." I love the hook, and how it came out from a stream of emotions. It's so sweet that you don't see it coming: "my heart keeps beating the shit out of me" is like a punch in the gut. I also love "No Regrets." It has a throwback attitude that I feel like OG fans will really appreciate. It was just fun, talking about me having my heart broken this whole record, to just have that fun moment with it. I think that's a great example of how the spirit of what I used to do is still in there, it's just more like, chic-rapping.
Chic-rapping is definitely a playful descriptor. But then again, you've always been playful.
For sure. I definitely have that European sense of really dry humor. I have to laugh at everything. If you're not laughing through life, it's just not as happy, and I feel like you have to bring that into everything you do. An element of surprise can be fun, too.
"Singing is more vulnerable for me personally. I'm not a trained singer in any way, and that's never how I started."
Do you look at this EP as more of a progress report than definitive statement?
I think with an album, you get more of an entire story, and you do live with that, but an EP is where we're at. I was definitely very excited to take that liberty here. I think an album can be an exception to that, but I don't feel like EP or single releases carry that weight. It's not that you know something's coming out for months and you go out and buy the CD, things are much more fast-paced now. This is the world that I'm building and it's a stepping stone. I'm such an EP fan, they're just such a fun way to be like, "This is what I want to say, and I want to say it in all these different ways." This has literally been my life for the past few months. I am still feeling this, and that's what's so cool about the change in the music industry. I can't wait to play it live, and then, get started on the next one.
Stream Tokyo Love Hotel by Uffie, below.
Photography: Ashley Osborn