Two weeks after the internet exploded with news of Taylor Swift and Joe Alwyn's breakup, fans of the couple (myself included) have remained skeptical and reluctant to believe the rumors that "the [six-year-long] relationship had just run its course." However, Swift's newly single status has seemingly been confirmed by trusted sources close to the singer: namely, her friends.
On Wednesday, Swift was spotted grabbing dinner at Casa Cipriani with long-time pals Blake Lively and Ryan Reynolds before eagle-eyed fans noticed Reynolds reportedly unfollowing Alwyn on Instagram. They also noted that Swift's brother, Austin, as well as all three of the Haim sisters have all recently unfollowed Alwyn. Could this be a mere coincidence?
Swift has been close friends with the couple for years, with Lively and Reynolds frequently attending her concerts and Swift name-dropping their children in her songs (i.e., Betty, James and Inez). The 33-year-old singer has been similarly friendly with the Haim sisters since 2014. They collaborated on a song for Swift's evermore album and the "Anti-Hero" singer even performed on stage with them in London last summer.
But if there were anybody who knows what really went down with Swift and Alwyn, her girl squad would.
Last night, Swift was photographed on the streets of New York City flanked by Gigi Hadid, Lively and the Haim sisters on a girls' night out reminiscent of her 1989 album era — minus the infamous Polaroid camera. Hadid is also a loyal member of Swift's girl squad and was the recipient of birthday flowers from the then-couple.
All of this, coupled with a video emerging of Swift on her Eras tour stop in Tampa telling a fan that she is doing okay, point towards the rumors of their break up being grounded in truth. Alas, it's giving Single (Taylor's Version).
Photo via Getty/ Octavio Jones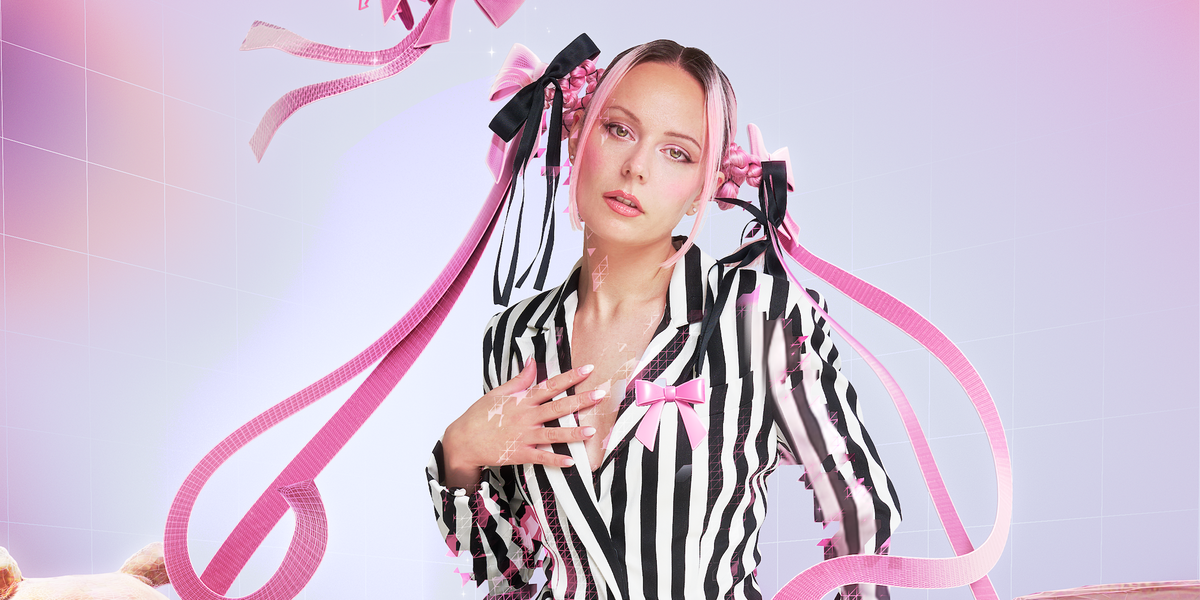 Music
Story by Harry Tafoya / Creative direction & VFX by Andy Rolfes / Photography by Nicholas Needham / Styling by Erik Ziemba / Hair by Davey Matthew / Makeup by Frostie Delite
Story by Harry Tafoya / Creative direction & VFX by Andy Rolfes / Photography by Nicholas Needham / Styling by Erik Ziemba / Hair by Davey Matthew / Makeup by Frostie Delite
07 November