Welcome to Stirring the Pot, a column by Dan Q. Dao that dives deep into the intricacies of food and lifestyle culture. From niche food scenes to inescapable industry trends, Stirring the Pot marvels at all the world's dinner dishes, Cheeto dust and influencer cocktails.

It's been just over a decade since California and Washington became the first US states to legalize marijuana in early 2012. Since then, they've been joined by 19 others plus Washington DC and Guam. Valued at some $16.7 billion last year, the legal cannabis market in the US is now expected to grow by around 25% by 2030.
While this is certainly cause to celebrate, the effects of legalization have been a mixed bag for both everyday cannabis users, who may find themselves paying more now at a dispensary, as well as for small businesses that face competition from corporations — and for the black market. Add to this the fact that, as of 2022, Black entrepreneurship counted for as little as 2% of the country's marijuana business, and it's evident that this industry has a long way to go.
To address this head on, a new cohort of 420-friendly politicians, entrepreneurs and thought leaders are pushing the industry to get more creative — so it can be more equitable, too. From businesses thinking outside the bud by creating weed-related products and experiences to activist organizations empowering people of color within cannabis, the industry is slowly being reshaped for the better.
It's worth remembering that people of color, namely Black people, have long been impacted disproportionately by the War on Drugs era, which is also why it's often been referred to as the New Jim Crow. In fact, according to the ACLU, Black people are still 3.73 times more likely to be arrested for marijuana than white people.
Amber E. Senter — CEO at MAKR House as well as executive director of Supernova Women, an organization empowering people of color to become cannabis industry shareholders — says righting these wrongs in the post-legalization era requires buy-in from all parties involved. Through Supernova Women, she worked with the City of Oakland to create the country's first social equity program aimed at creating cannabis-related opportunities for marginalized groups.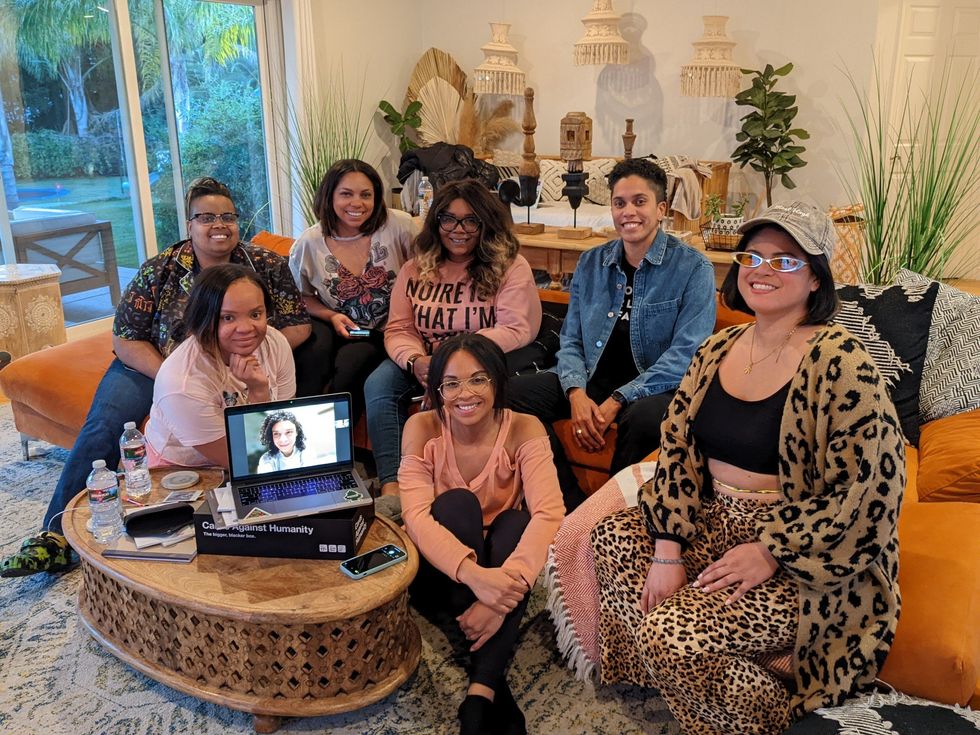 "Addressing systemic inequities in the cannabis industry requires sustained effort, collaboration and commitment from all stakeholders — a rising tide lifts all boats," Senter, a veteran who identifies as Black and LGBTQ+, tells PAPER. "Proactively promoting diversity, equity and inclusion can pave the way for a more inclusive industry that benefits everyone involved."
Indeed, in New York, where Governor Cuomo legalized weed in 2021, the first 150 or so licenses to sell cannabis have been set aside to those who were previously convicted for marijuana-related offenses (Governor Hochul notably doubled that number to 300 last month). However, since then, only 66 of these have actually been granted — with only three in NYC.
New York City councilmember Chi Ossé says he wholeheartedly supports women- and POC-led entrepreneurs in cannabis but notes that the process for granting licenses must be bettered in order to become truly effective. "The licensure process must be streamlined and accelerated, as most of the benefits of legalized commercial cannabis sales are tied up in a slow-moving system and are yet to materialize," Ossé told PAPER.
Hilary Yu, founder of Our Dream, an inclusive cannabis media platform and executive director of Our Academy, a nonprofit organization centering minority business owners, adds that, even with licenses, small businesses face numerous hurdles, including navigating the industry's intense legal regulations. Her organization offers courses on over 50 topics, including how to vet an operating agreement, prepare for fundraising and keep businesses compliant.
"While legalization and regulation have ensured the safety and testing of products, it has also come with a significant amount of overtaxation, making it challenging for small businesses to survive," Yu adds. "Every aspect of the supply chain is taxed, which flows into the high cost of goods for consumers."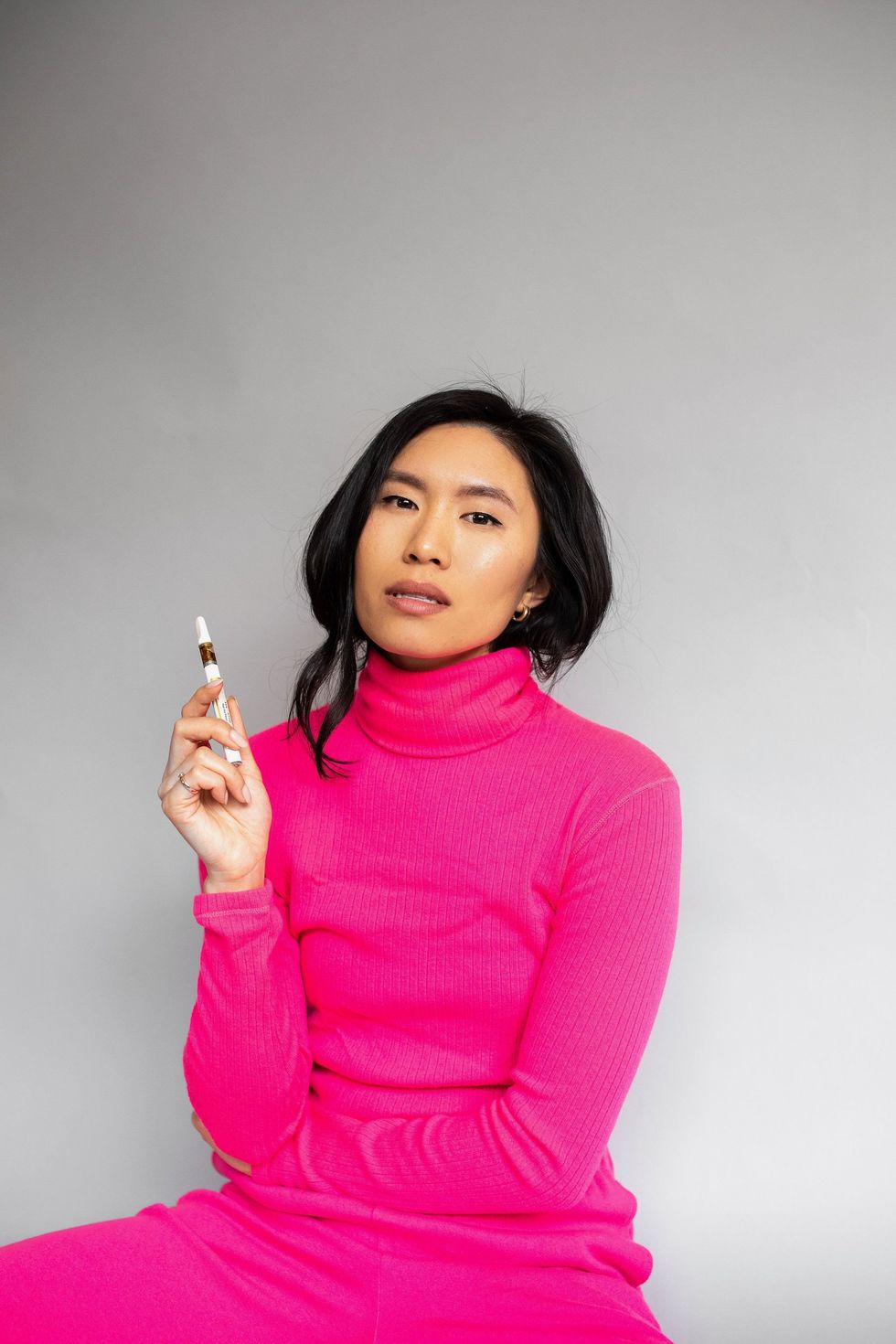 Beyond legal minefields and taxation, there's marketing and distribution — which affect every industry but are uniquely difficult for cannabis businesses. And that's true even for the largest of them, such as Jay-Z's California-based Parent Company, which has 12 retail locations and recently named the first Black CEO of a publicly traded cannabis company.
"Content is king — whether that's education or catching the eye of new consumers — but I don't have the tools I had when I worked in fashion," said the company's CMO Esther Song. "I can't advertise on Instagram. I can advertise on Twitter — but that's still fairly new. There are still some disadvantages."
In spite of these persistent challenges — and with the critical help of social equity programs — marginalized people, including women, queer people and BIPOC, are taking matters into their own hands by getting more creative with the ways they use, sell and market cannabis products and experiences. Marijuana is finding its way into beauty products, RTD drinks and more: these days, you can even get weed butt plugs.
For Marta Freedman, the influencer-turned-entrepreneur behind Dieux Skin, cannabis newsletter Nice Paper and LA-based weed brand Angel Therapy, this innovation is essential not only in making a cannabis business profitable, but also in changing social attitudes around the substance. Combining her interests, Dieux Skin uses cannabinoids from hemp seed complex in its beloved Deliverance serum.
"Experienced consumers are definitely ready for the next phase of cannabis integration into their everyday lives," Freedman explains. "It's going to be a really exciting time when we have cannabis-friendly hotels, restaurants, entertainment, social clubs and wellness experiences. While a lot of these spaces take so long to build — especially with the ever-changing laws and red tape — we can start integrating cannabis products into our non-cannabis lifestyle."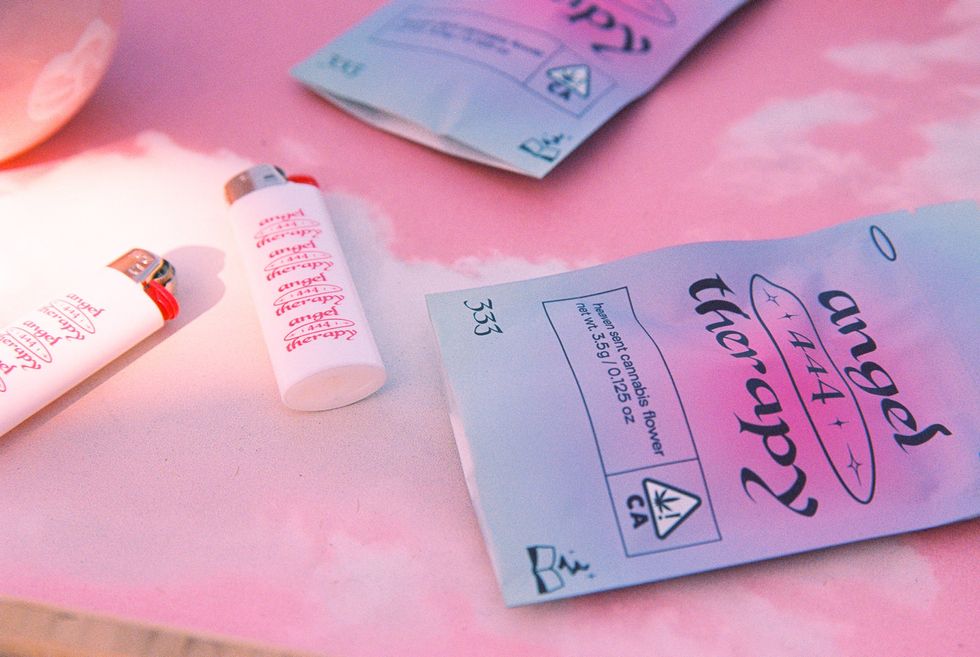 Photo by Billie Black
The explosion of more curated and tailored CBD products has opened doors on how to use cannabis — not just THC but other specific cannabinoids like THCV, CBN and CBG for wellness-based purposes. "Infused savory snacks have gained popularity, along with products targeting specific needs like pain relief, stress reduction and relaxation," Senter observes.
Meanwhile Song notes that sleep is the number one reason consumers visit Parent Company dispensaries, adding, "We always ask ourselves, 'What problem are we solving for the consumer?' Since so many come to us for help with sleep, we ensure we have those products available."
Food, and more broadly hospitality, is another natural canvas for cannabis-centric innovation. While edibles have always been a popular method of consumption, many entrepreneurs have pushed the format into more experiential offerings, ranging from composed dinners to fully weed-integrated travel offerings. It makes sense, then, that, of the 63,000 new cannabis industry jobs that will be created in New York by 2025, most are in retail and hospitality.
In the food space, specifically, Yu points to Tess Taylor, a former Our Academy mentee who created a line of infused condiments called Saucy as a leader in this category. Taylor, a Black and queer founder who integrates Black southern culinary traditions into her products — which include vegan and sugar-free BBQ sauce and hot sauce — has partnered with chefs like Chopped winner Wendy Zheng to showcase the versatility of cannabis as an ingredient in intimate dinner settings.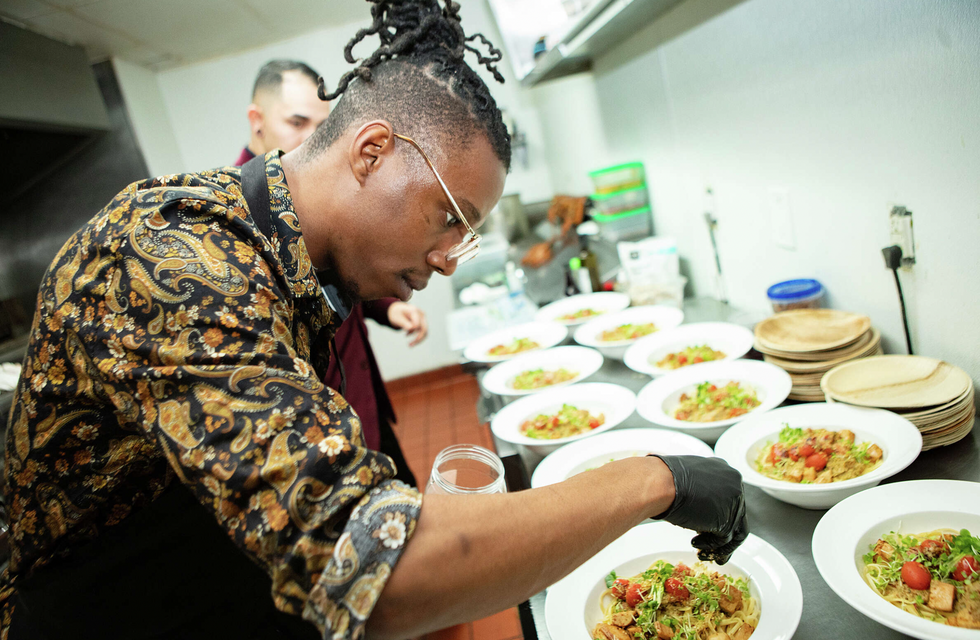 "There's all kinds of aromatic, piney and fruity qualities that come from terpenes in cannabis that are intensely complimentary to my food — whether it be strawberry terps in a watermelon salad or keef in the dredge for a medicated fried chicken," says Johnson, who centers the African diaspora in his cooking. "Our own food diaspora reflects the migratory path of slaves leaving West Africa, landing in the Caribbean, and finishing their journey in the Carolinas."
On April 20, the company will host a CBD-infused dinner and overnight wellness event at Dr. Wilkinson's Backyard Resort & Mineral Springs in Calistoga, California. "Cannabis dining isn't novel (at least in California)," Davis says. "But what is, is an all-inclusive experience that merges the best of the country's best produce, cannabis and culinary talent with an overnight stay."
From beauty to food and travel, it's clear that innovation, community and storytelling are all equally important in challenging social stigmas — and, by extension, in advocating for more nuanced legislation for the industry.
"As we're working with dispensary licensees in CA and NY, we highlight the importance of listening to their communities and maintaining a quick feedback loop," Yu explains. "Consumers want transparency, but they also want consistency and to feel the dispensaries they're going to are socially aligned. So we encourage our licensees to tell their stories with heart and vulnerability while engaging the communities they're working with through their employee programs."
According to Johnson, who still recalls being arrested for possession in his youth, those hoping to work in the cannabis industry should look out for one another and share knowledge to keep each other safe. This often starts just with a conversation.
"It's important for everybody to know how much legal space you can occupy as a cannabis user in your area," he says. "Be intentional. Educate not only yourself, but also the homies."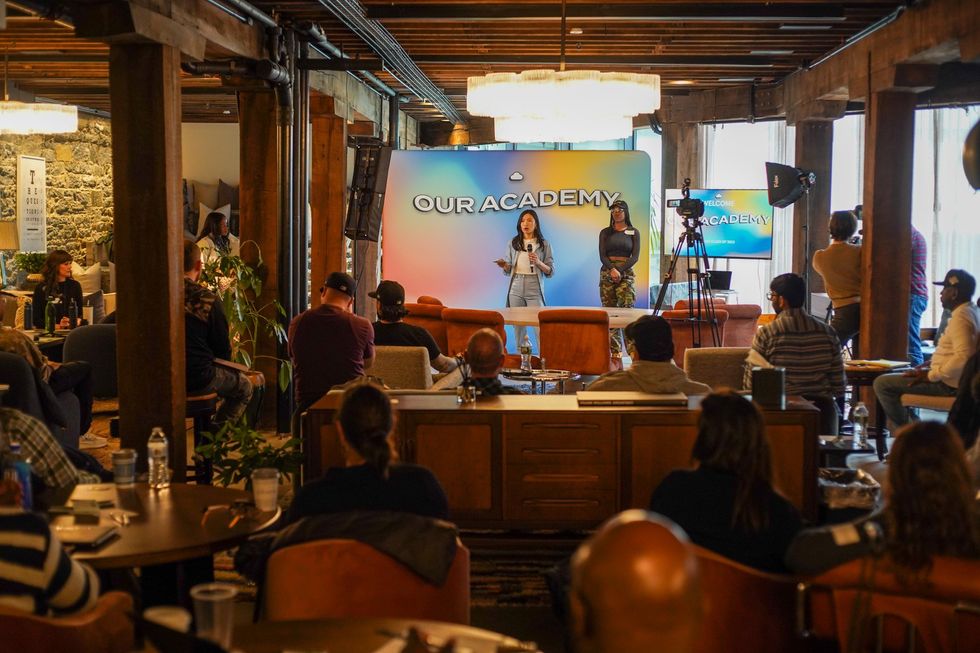 Photos courtesy of Our Academy, Supernova and Cannescape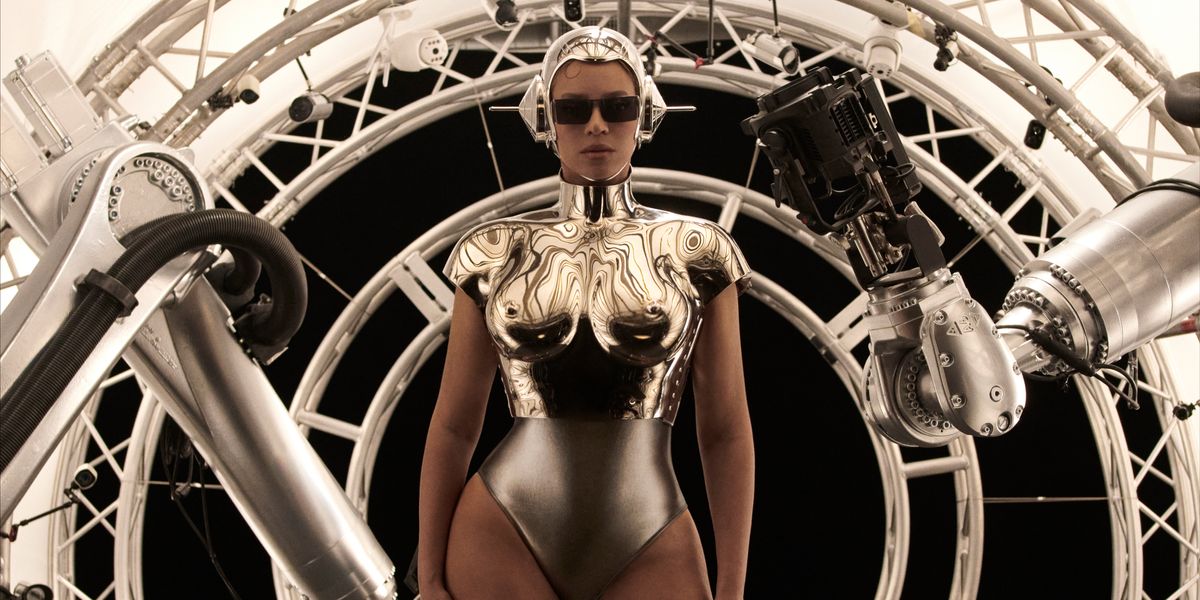 Music
Story by George M. Johnson / Photography by Mason Poole / Styling by Shiona Turini / Hair by Nakia Rachon / Make-up by Rokael Lizama / Creative direction by Andrew Makadsi
Story by George M. Johnson / Photography by Mason Poole / Styling by Shiona Turini / Hair by Nakia Rachon / Make-up by Rokael Lizama / Creative direction by Andrew Makadsi
01 December