All season it's been clear that RuPaul is an Aquaria stan, and last night she crowned the 22-year-old queen as America's Next Drag Superstar. The finale was full of gag's, most notably the sad demise of Asia's butterflies and with them her chance at winning. But through it all, Aquaria faced each new challenge with the undeniable talent and charisma that made her the obvious frontrunner from day one.
The New York City queen was in the unique position of already having a large following before entering the work room, but it became clear as she won challenge after challenge that this Instagram sensation was actually a full-formed, three-dimensional person. Aquaria blossomed over the course of the season, humanizing herself and winning over the naysayers who had wanted to write her off as a vapid look queen by showing her incredible skill at drag and her heart.
We caught up with Aquaria the morning after her win to talk about the finale, whether of not we're living in the age of Drag Race reveals and Asia's dearly departed butterflies.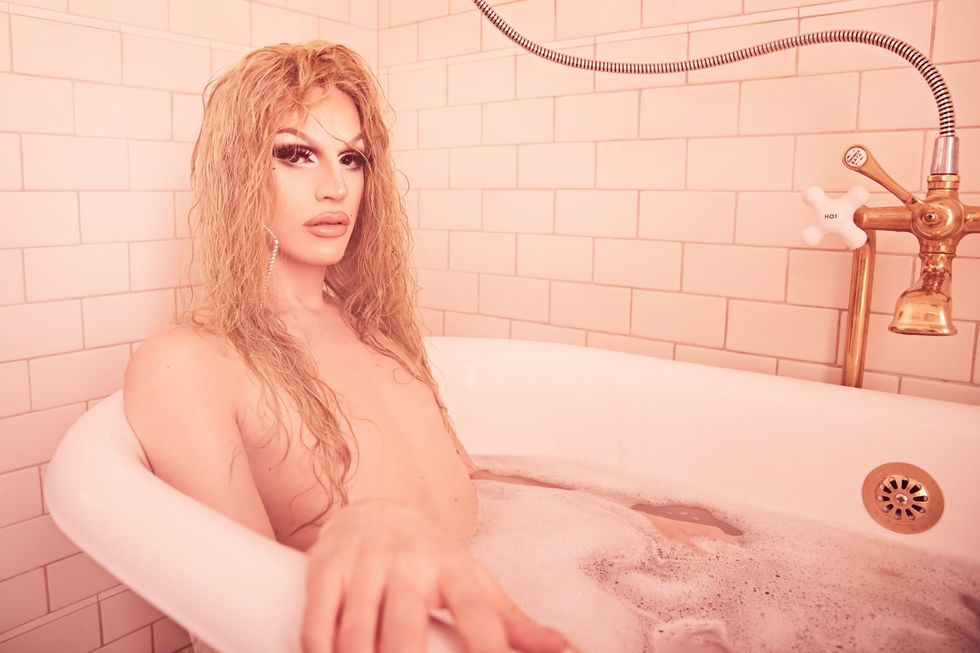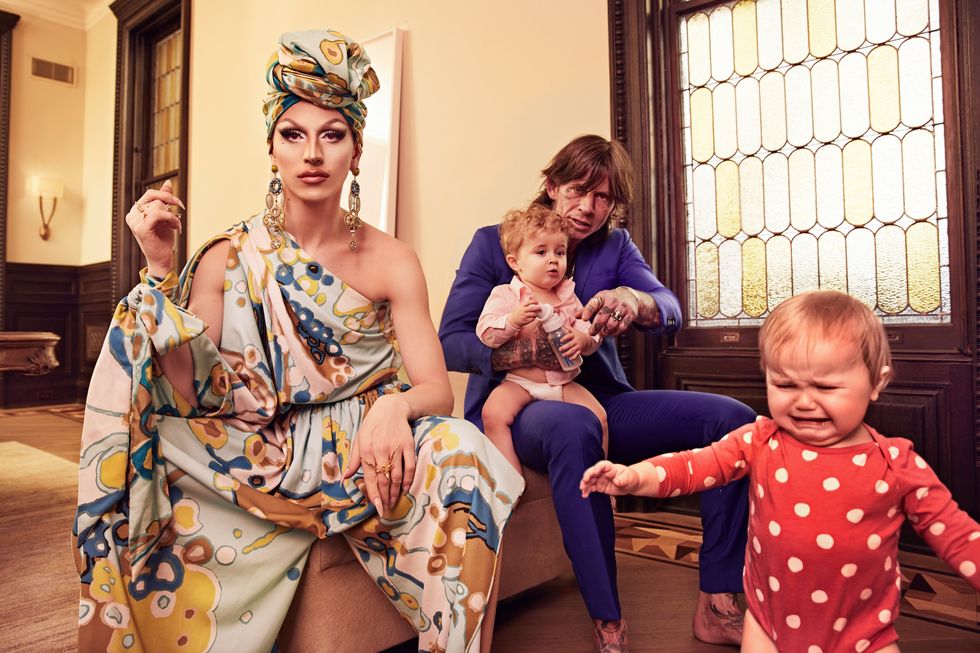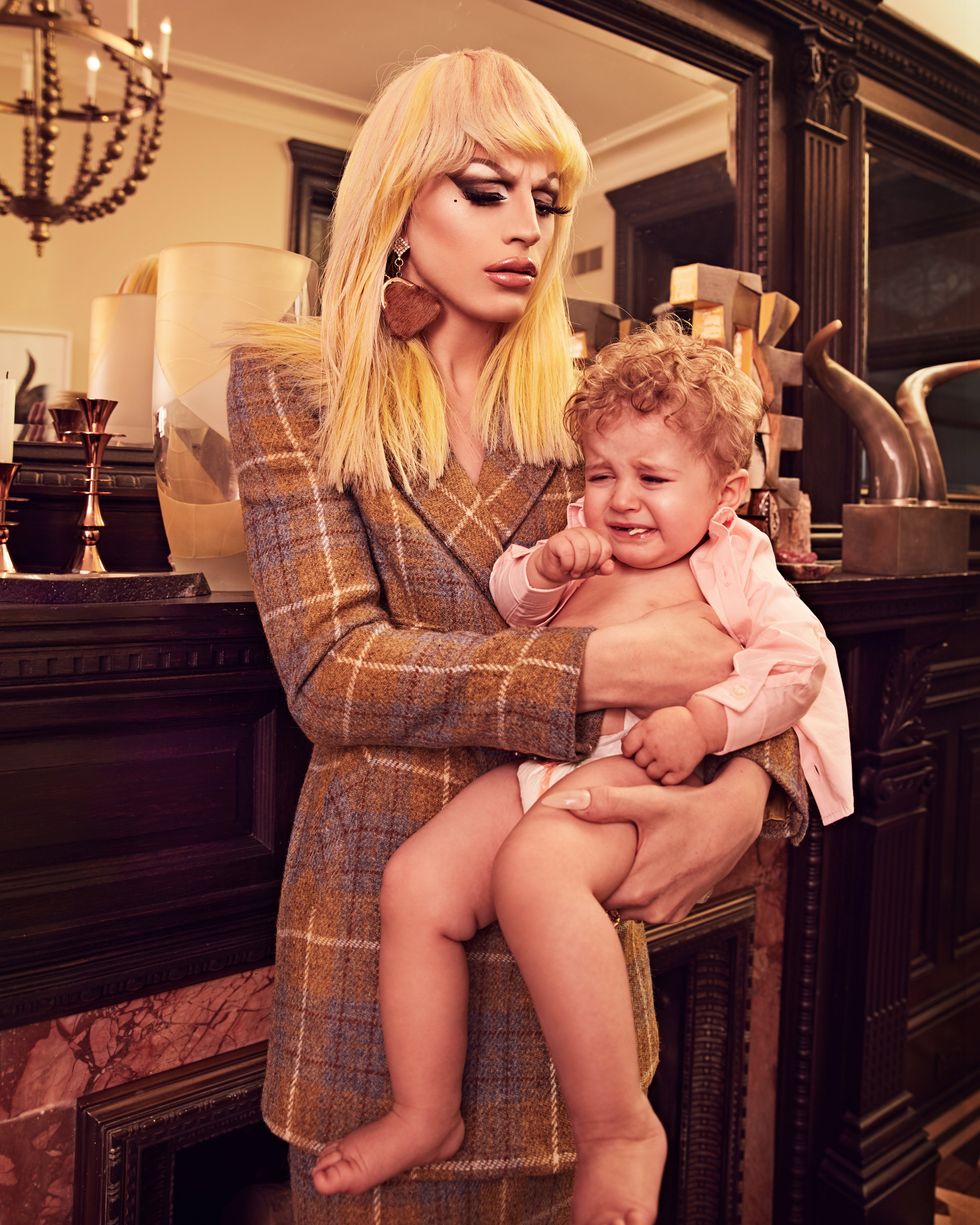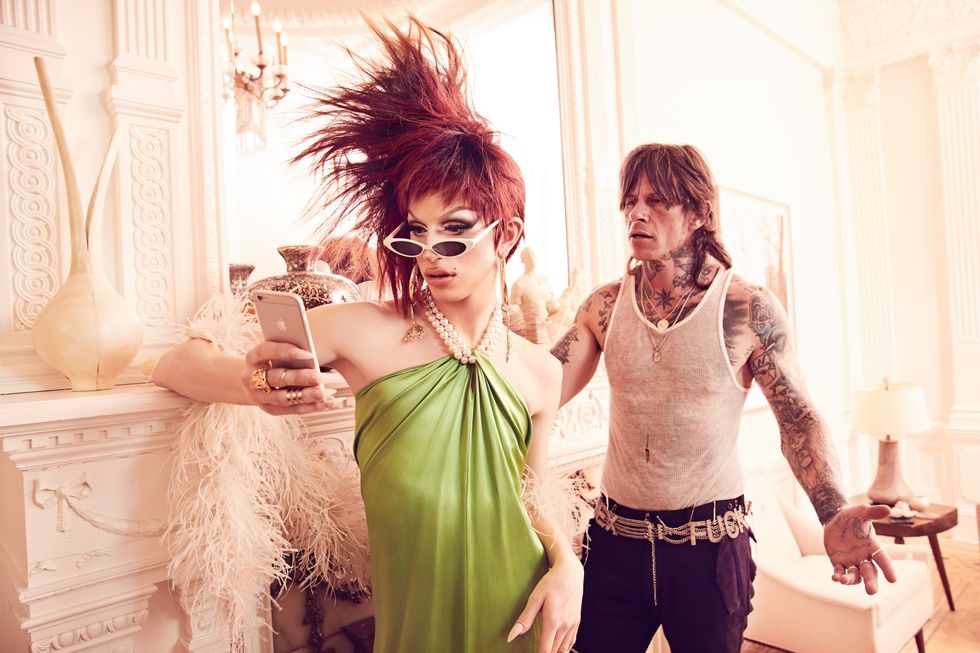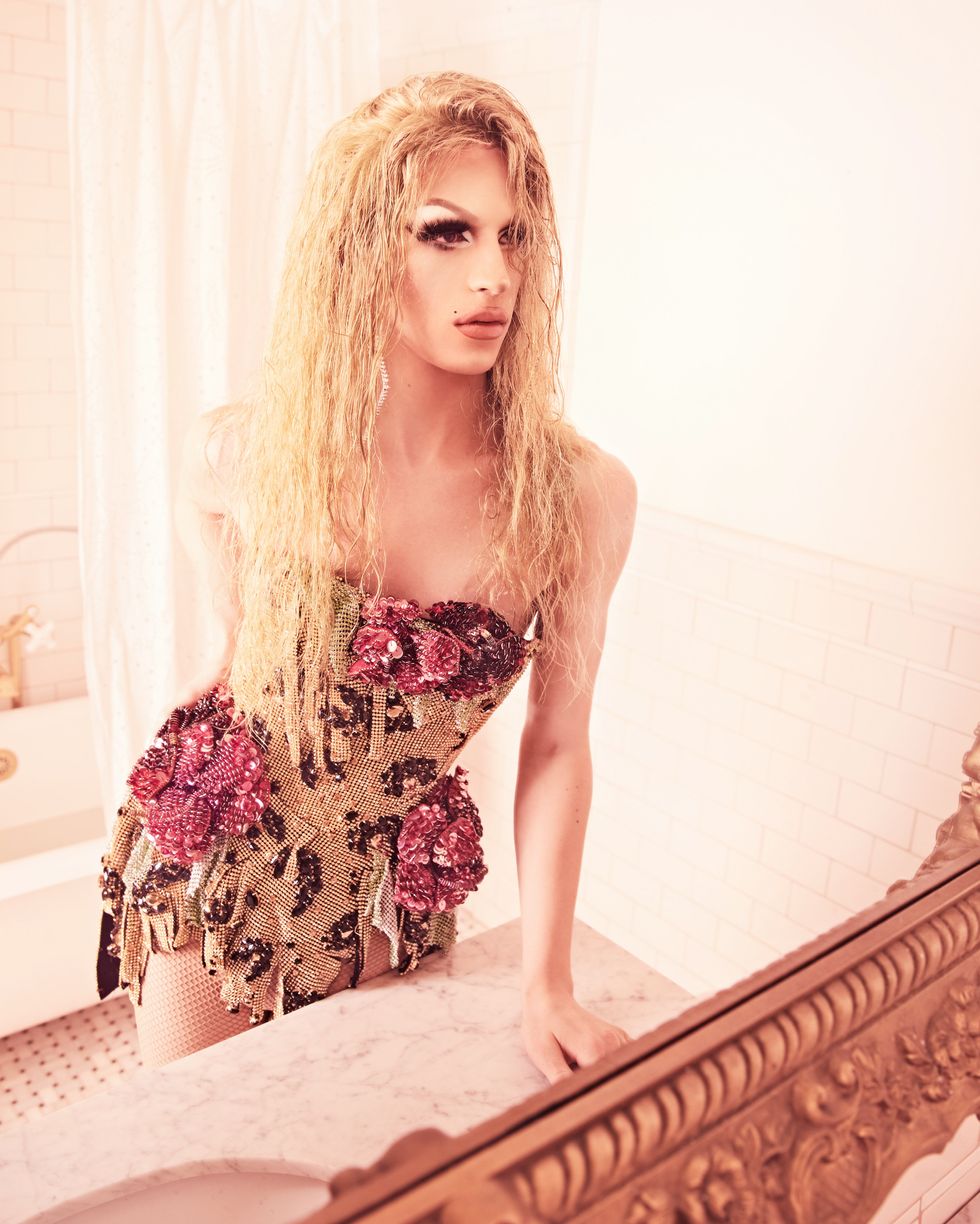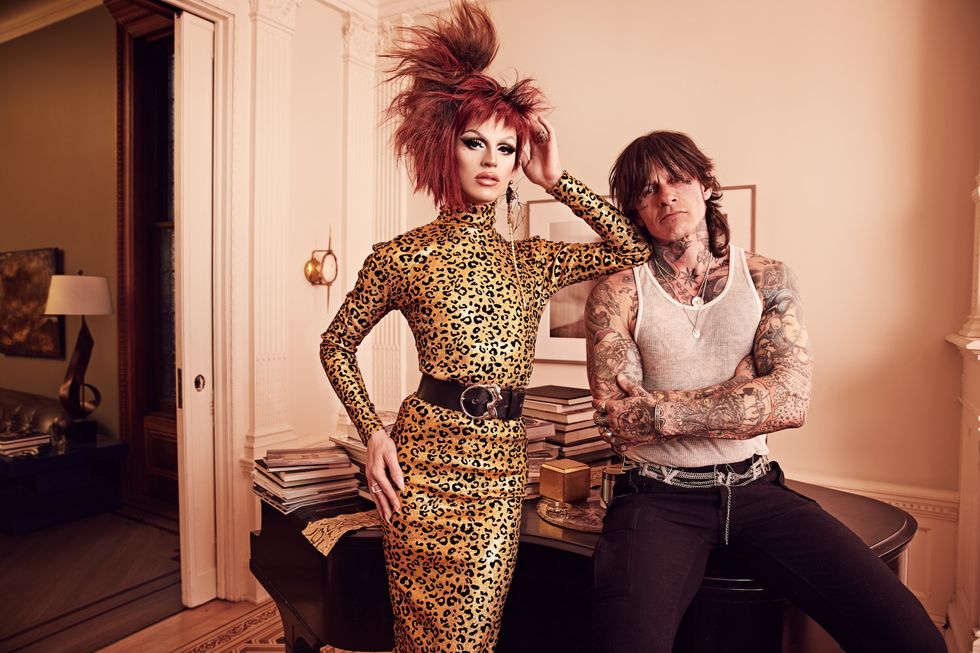 How did you feel going into the finale?

We all had a lot of nerves and — sorry for the metaphor — butterflies in our stomach, but it's such a high emotion, high stress situation where if you do not make the most of every moment you might be damned for it. I knew that there was a lot expected from me in general, but especially in that moment as someone who had never lip-synced on the show and had very few opportunities to prove my more traditional drag talents. I wanted to make every moment that I had memorable on camera and go out with a bang.
Did you have a strategy for the two lip-syncs at the finale?

First off, I was gonna go for Eureka's knee, because that's her weak spot. Throughout the season I have proven to myself and to the world that I know how to entertain RuPaul, which is tough to do. I've proven to myself and to the world that I know how to entertain an audience in general and I know what people like from Aquaria. People like Aquaria because she's Aquaria and she does Aquaria the way Aquaria does Aquaria. RuPaul said that to me during the Breastworld episode, "Do things as Aquaria would do them. People like you for you, do that, celebrate that." In the finale I wanted to be the most me I could be. I wanted to dance my little popsicle-stick ass off and give everyone something to eat. The kids are starving, gotta feed em.
Related | The World According to RuPaul
Are we now living in the age of Drag Race reveals?
Sasha Velour did a beautiful and very unexpected — for anyone who doesn't know her — job of surprising and impressing the audience last season. That has set up a precedent for any lip-syncs to come in the future. To an extent that's a good thing, it gives people and inspiration or a motivation to step their pussies up. As you can see this year, it has sometimes made situations too high stress and it's put things into a territory where they were not meant to be. I knew that I wanted to be a little — not tongue in cheek, but aware of this expectation that everything needs to be a reveal, which is why I started off the lip sync in a Balenciaga-inspired Jiffy Pop look by BCALLA, mostly because I know how things look on camera and I wanted to look a little wild to get people talking and show a fierce look while I'm standing there for five minutes waiting to get called. And then when I performed, that can be a reveal in and of itself, that I'm going into my performance look. But then there's other situation where [queens] have obviously gone too far, worried that if they do not do something so out of the box that they might be screwed in the lip-sync.
Related | RuCap: Meet the Designer Behind Aja's Full Anime Fantasy
Well as a Brooklyn girl you know that a prop isn't always the way to go.
Absolutely. And that's the thing, I think I'm a fierce lip-syncer without any sort of props, I know that I'm a great dancer and I can entertain a crowd. But going into that situation, especially working so hard to get there and having the final moment be a sudden death scenario — if I'm being the fierce lip-syncer I can be and this bitch next to me is doing all the stunts, shows and shenanigans, they don't even have to be perfectly executed, they're still going to be applauded more, because [the stunt] is more gag-worthy. There was this very damned if I do, damned if I don't mentality about it for all for of us and that brought out the best in some, the worst in others.
It was very clear watching the show that you opened up over the course of the season. What did you learn about yourself?
I haven't always had a lot of friends and I'm not always the most social person, so I learned a lot about how I communicate with others, how my words come off to people. From all of this I've learned to be more mindful of that. I've also learned some of my strengths and the things that make me a better person and I want to continue to focus on the good things about me instead of getting hung up on my imperfections.
What was the most challenging moment of your time on the show?
I always want people to like me, that's a very human thing, and I always want to be on good terms with people even if we're not seeing eye to eye. A lot of my hard moments int he competition were waking up and trying to put on a smile the morning after I had drama the episode before, just because I'd feel guilty or disappointed in myself or the scenario in general, knowing that it happened and knowing that it's going to happen again when the show airs. In New York City I have the chance to do a lot of really fun things, but most of those don't involve acting or comedy, so most of those areas were very challenging for me, but throughout the competition I learned and grew and developed a way to go at those tasks.
If you could give a eulogy for Asia's butterflies, what would you say at their funeral?
Fly away, fly far far away, but know that you are loved.
Assorted Musings:
Aquaria's mom is the cutest!
OPRAH??!!?!??!
Book Jaymes Mansfield for All Stars 4 challenge.
I was honestly hoping Ru would just forget to interview Kameron.
Even Kameron's best friend is shocked she made it this far.
BCALLA really ate Aquaria's first lip-sync look.
Dusty looked pissed when she didn't win Miss Congentiality.
Holy fucking shit Sasha's look.
Eureka's "the big girl" corset... I have to laugh.
I was on the edge of my seat wondering who would be Nicki Minaj in the lip-sync but the answer was... no one. All three of them sang all the parts. Flop.
Please go on Twitter right now and look at all the butterfly memes.
Aquaria: I did not win the crown. The crown was won by me.
Photography: Oscar Ouk
Styling: Heather Dunphy
Hair: Sean Bennett
Makeup: Aquaria
Photo Assistant: Simon Fitzpatrick
Stylist Assistant: Bethany Blake
Video Director: Symone Ridgell
Director of Photography: Olivia Peters
Video Production Assistant: Camila Ferreira
Models: Dutch Welch, Zeke and Deedee