Frank Ocean's budding relationship with Prada bore fruit a year ago, when the musician donned a subdued casual look from the brand to the Met Gala, spawning countless security guard comparisons on Twitter. A few months later he flew halfway around the world to Shanghai to attend their Spring 2020 menswear show. Now, he's officially the face of the Italian company with the release of their new men's spring campaign.
The images, shot by photographer David Sims in LA, showcase two photos of Ocean juxtaposed against each other, including a photo of him wearing a bolo tie and looks from the spring collection. In addition, the word Prada is used as an acrostic poem, spelling out phrases coinciding with the campaign subjects. (Ocean's includes "Programming Rhythms And Dancing Again.")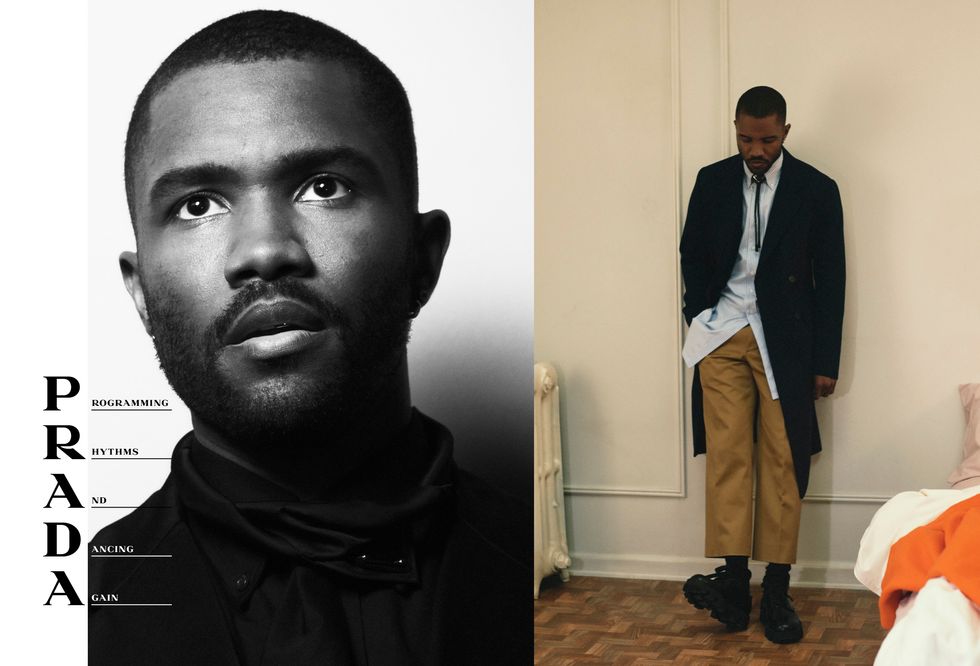 This marks Ocean's third fashion ad campaign following past works with Calvin Klein and Band of Outsiders. Prada also highlighted two other creatives in the photo series, including actor Austin Butler of Carrie Diaries fame and screenwriter/producer Nicolas Winding Refn.