Another menswear season wrapped up last week in Paris. This season's main talking points were Bode's debut women's line, Kidsuper's Colm Dillane co-designing the Louis Vuitton show with the brand's in-house team, Wales Bonner's first runway show in Paris and the arrival of new K-pop ambassadors at the shows of Givenchy and Dior. Below, highlights from Paris Men's Fashion Week Fall 2023.
Social media erupted when photos from Egonlab's runway show went viral, particularly the ones showing models in what appeared to be Gucci belts. Did the brand really accessorize their looks with logos from another brand? The brand remained mum over the inclusion, only responding to users questioning the Gucci belt usage with a "Shh" emoji on Instagram.
With Emily in Paris fever still running high, fans were in for a treat when Lucas Bravo made a surprise cameo on the runway (in blood spatter face makeup referencing the film American Psycho). Like his previous show, there were a variety of body shapes on the runway, a rarity in men's fashion. For the gays, Zane Phillips from Fire Island also walked the show, as did Sharok, the adult film and Onlyfans star who actually made an unsanctioned protest surrounding the protests in Iran.
Rosalía Performs at Louis Vuitton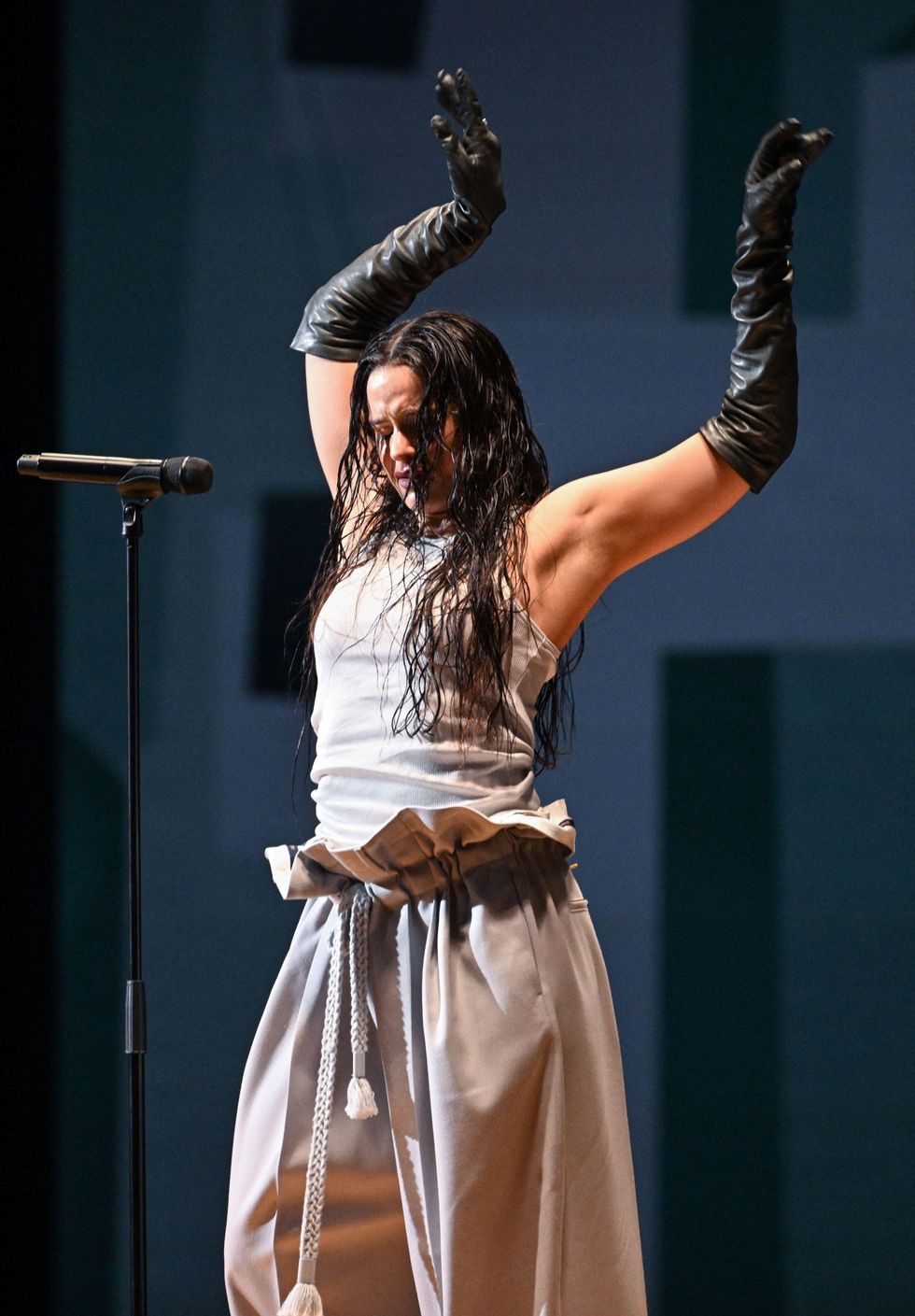 Pjhoto via Getty
Spanish sensation Rosalía performed at Louis Vuitton's menswear show and also served as its musical curator. She sang atop of a vintage automobile and performed hits from her albums Motomami and El Mal Querer, as well as several tracks from both well known and developing artists, spanning multiple genres from countries across the world including hyperpop, funk brasilero, dembow, flamenco. She also included DJ Clara3000 as the house DJ.
Dior ambassador Robert Pattinson has never been photographed in a skirt before, which is probably why his outfit at the brand's recent menswear show made the rounds on social media. His fuzzy chocolate brown fleece and pleated skirt were pieces from the collection that parade down the runway that day. Also setting Instagram ablaze were the arrival of Jimin and J-Hope on the front row, making for a buzzy mini BTS reunion in Paris.
Kidsuper's Comedy Fashion Show
Kidsuper's Colm Dillane had one of the biggest weeks of his career. After debuting his first collection as guest designer at Louis Vuitton, he presented his latest collection for KidSuper a few days later in what was billed as "part comedy part fashion show" which was party opened to the public (over 1,500 guests attended) and hosted by Tyra Banks. The procession of comedians who took the stage joked about everything from Balenciaga's scandal to Alexander Wang. No holds barred indeed.
A 'Bones and All' Reunion at Loewe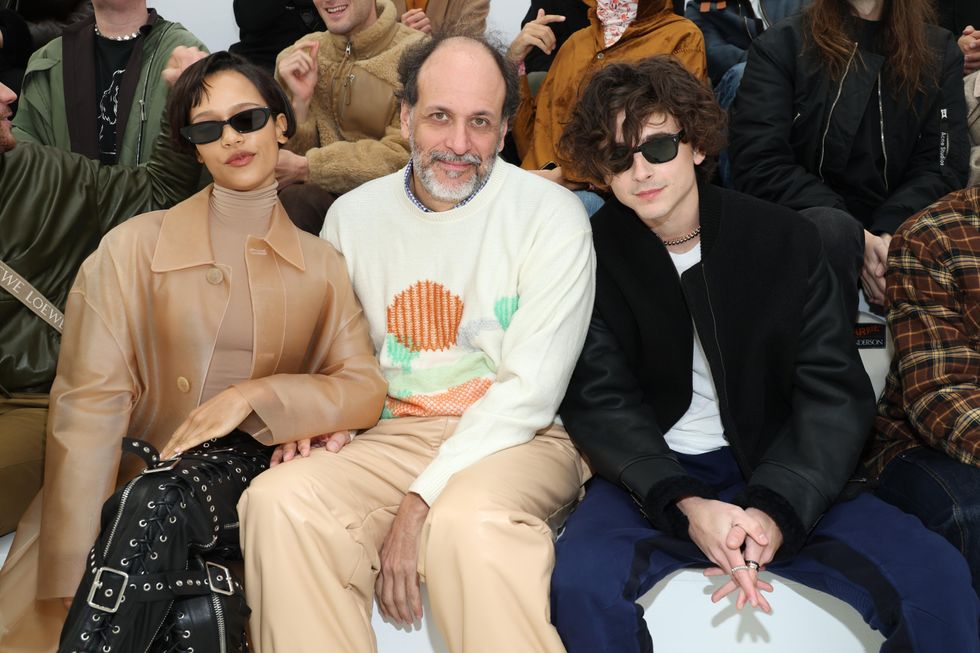 Photo via Getty
Timothée Chalamet and Taylor Russell (a Loewe ambassador herself), the two co-stars of the 2022 romantic horror film Bones and All, sat front row at the brand's menswear show alongside the movie's director Luca Guadagnino, who happens to be a friend of Jonathan Anderson and has starred in Loewe campaigns himself.