You might not remember why you made a Twitter account to begin with, but the reason you're still scrolling is likely Jaboukie Young-White. Twitter darling, correspondent for the Daily Show and champion of short kings, @Jaboukie has built a career doing what everyone swears they can do but can't: being really fucking funny. His ability to spin pop culture and politics into comedy gold has proven him to be more than the millennial comic he's often assigned to be and has taken the Chicago native from timeline and stand up stage to writer's room, writing for shows like Big Mouth and American Vandal. Moving on to new arenas, he's set to act in Bo Burnham's next feature. With the fate of the world as young people know it up in the air, it's comforting to know that Jaboukie Young-White is just a scroll, click, or stream away. — Taylor Roberts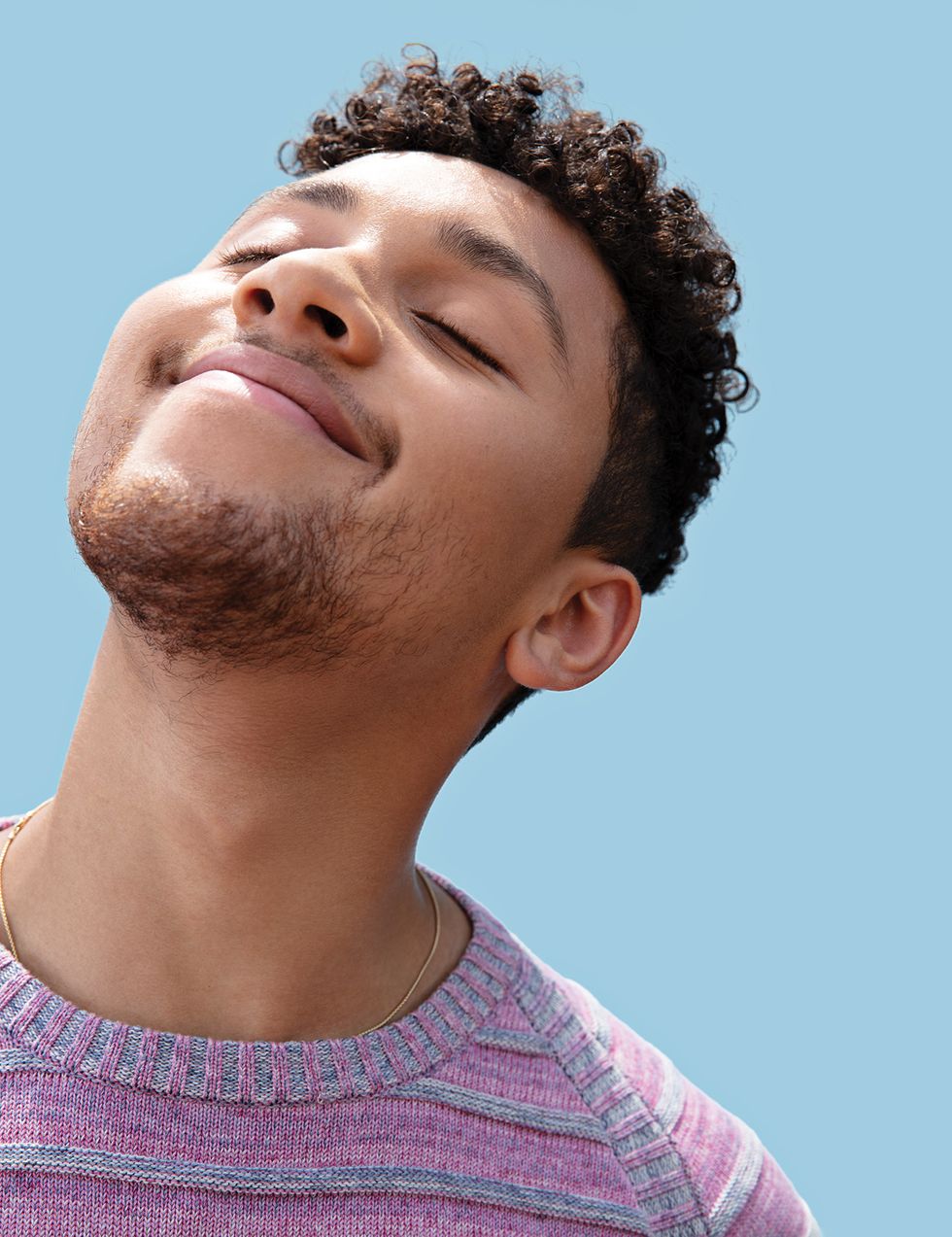 Sweater: Good Omen NYC, Necklace: Popular Jewelry
What was the last text you sent?
"yeah sorry abt that!"
What was the last song you listened to?
What's an interview question you never want to be asked again?
"How do you feel about (insert comedian's problematic joke du jour)?"
If you weren't doing this, what would you be doing for a career?
Probably a middle school social studies teacher.
What's your most disgusting habit?
Chewing gum with my mouth open.
What's your biggest irrational fear?
Quicksand, I look up how to escape it every few years.
When you want to get attention, what do you do?
Tweet and delete.
Do you Google yourself?
Yes :(
Where do you want to be when the world ends?
Mid coitus, ideally.
What is the first website or app you check in the morning?
The Bible app.