A fashion statement and a political statement rolled into one! Once again Millie Bobby Brown impresses on the red orange carpet with her custom Calvin Klein outfit.
The 14-year-old actress attended the Nickelodeon Kids' Choice Awards rocking a full-on denim ensemble — a bold look in itself, made even bolder with white embroidery dedicated to the March For Our Lives movement.
On the front of her button-down is a subtle nod to yesterday's protests, with the words "NEVER AGAIN" stitched on top of her left shirt pocket. But the back is the real head-turner, which lists all 17 names of the "Fallen Eagles" from the shooting at Marjory Stoneman Douglas High School.
The Stranger Things actress also took her acceptance speech for the "Favorite TV Actress" award as an opportunity to use her voice for the cause. After thanking Nickelodeon she called attention to the worldwide marches, saying, "As we saw a moment ago, the March for Our Lives demonstrations that took place all over the world today have inspired me and impacted us all in one way or another, but more than anything, I get to be up here, and I'm privileged to have a voice that can be heard, one that I can use to hopefully make a positive difference and help influence change."
She then, of course, thanked her supporters, and ended by honoring the Parkland shooting victims. "For the angels among us, your spirit lives on. This is for you."
This isn't the first time Millie has used her fame as a platform for political causes. She's a huge advocate of the #TimesUp movement, again using her clothes as a symbolic way to show her support.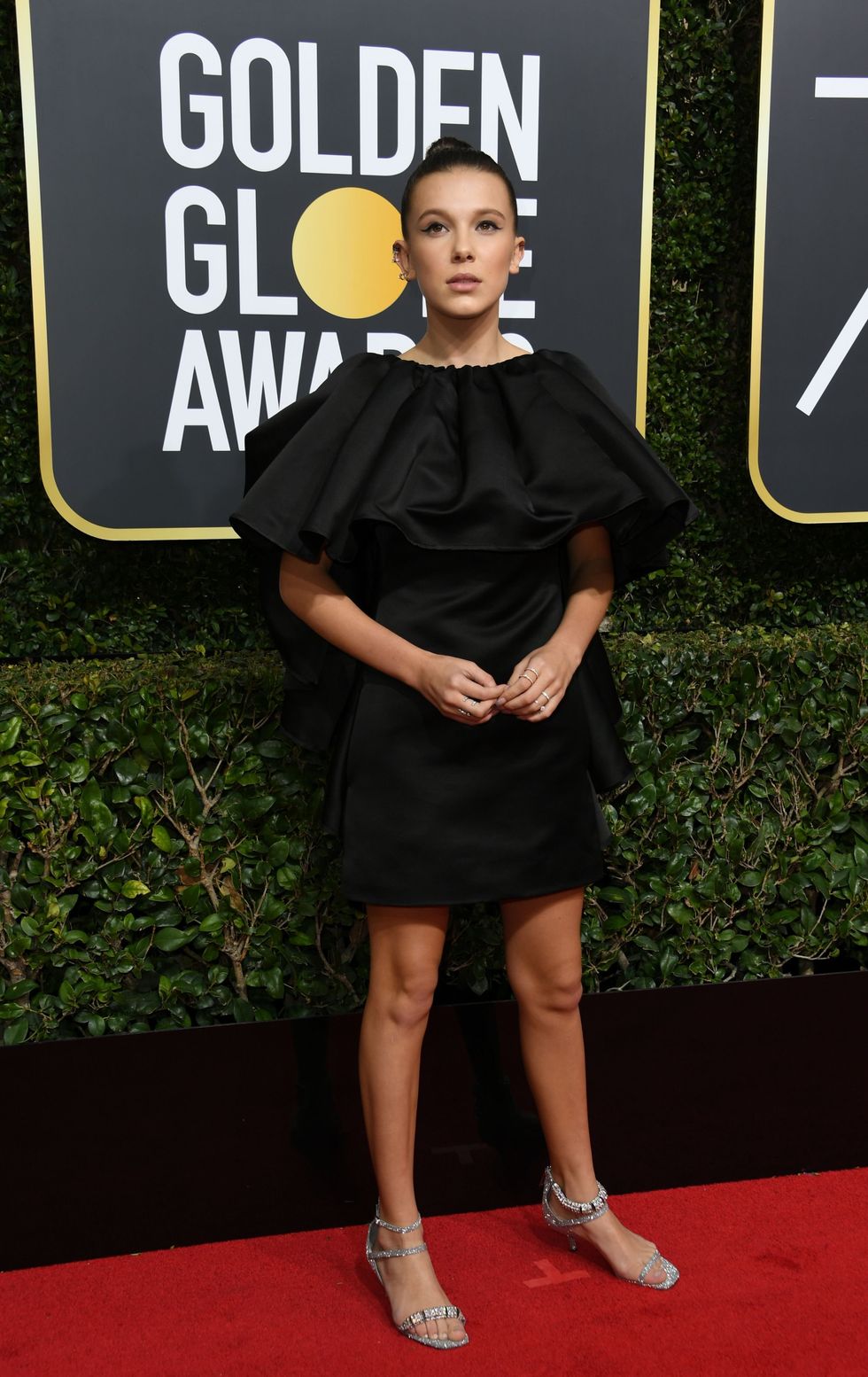 Images via Instagram and Getty