French designer Ludovic de Saint Sernin has made a fantasy of sex, love, and freedom feel all the more attainable with a new pair of underwear.
In a just-launched campaign shot by Thomas Giddings with art direction by Simon B. Mørch, Sernin puts model Diego Villareal in heavenly, very flattering eyelet briefs. The undies are a best-seller for Sernin, but for this edition of the brief, he updates them with a sparkly touch: adorning his cross-laced fly underwear with Swarovski crystals. (You may remember these from the finale of his fall 2019 show, also serving as Sernin's official runway debut).
Sex appeal, artistic playfulness, and Sernin's romantic designs go hand-in-hand. Earlier this year, Arca was spotted traipsing the streets of Paris after wearing them during a performance. While we wait for the unveiling of Sernin's next spring 2020 collection to debut during Paris Fashion Week: Men's next month, feast your eyes on Villareal looking incredibly sexy. Here is a fantasy just within reach. BRB, buying.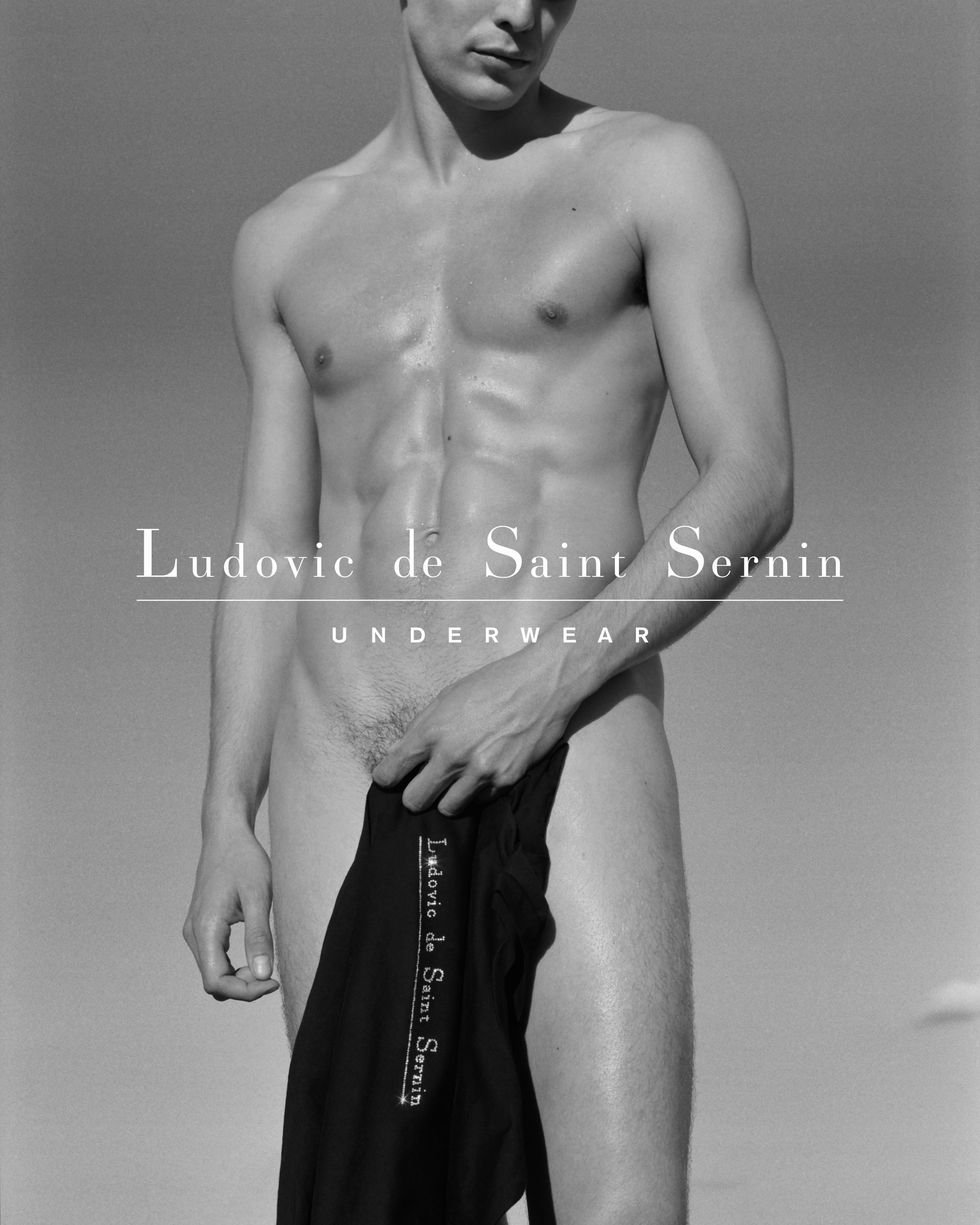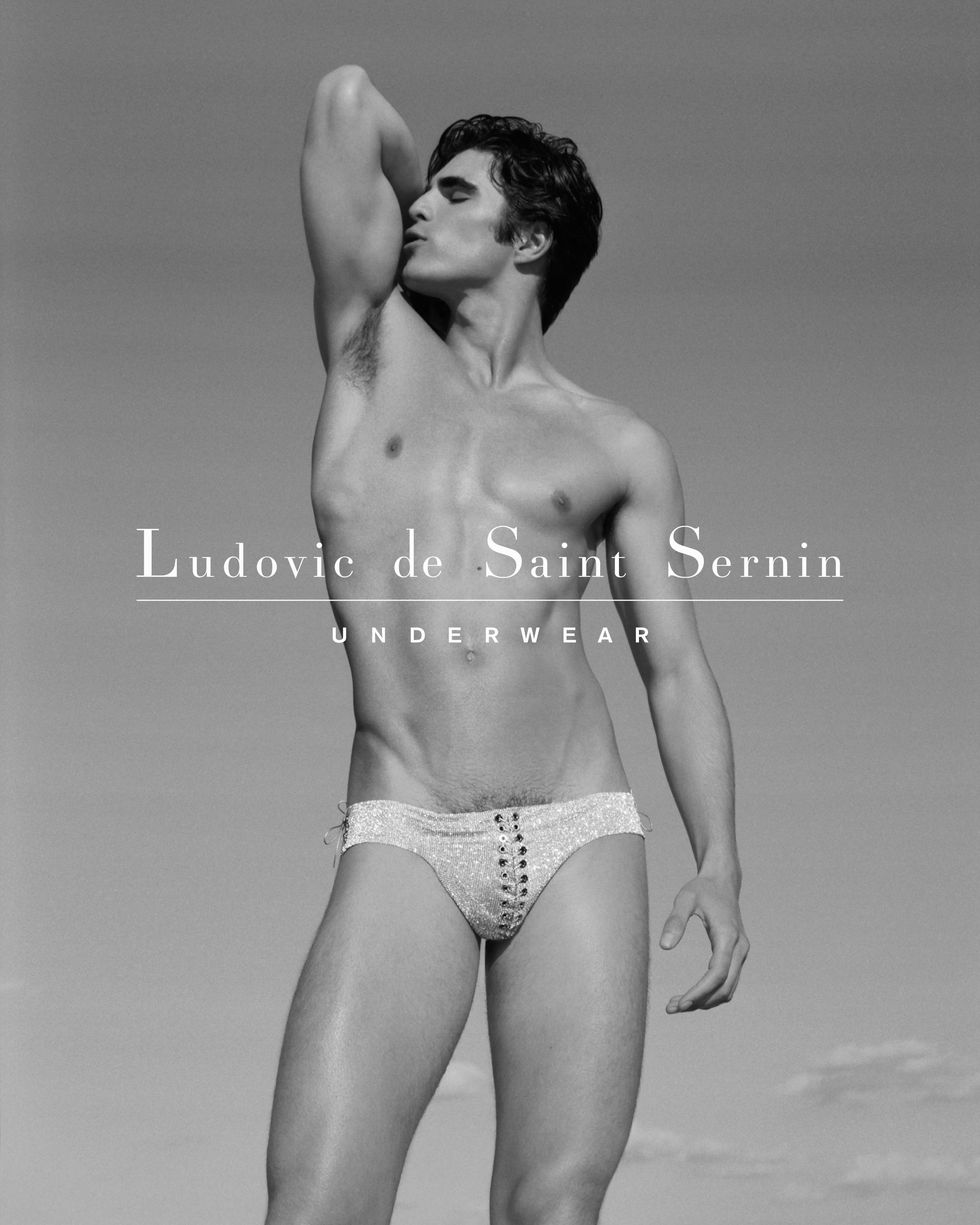 Photography: Thomas Giddings