Lindsay Lohan's recent ventures include (take a deep breath, here we go): humanitarianism, Disney petitioning, Muslim-training, burkini modeling, reality television hosting, a jewelry designing, specific accent-having, co-starring on a British comedy show with Rupert Grint and now, celebrity lifestyle website owner. Magical.
"Preemium" requires a $2.99/month subscription and promises access to a whole heap of exclusive Lindsay content, including BTS footage from recent photoshoots, fashion and beauty tutorials, shopping guides, vlogs and probably the occasional inspirational Muslim passage à la:
Lohan describes the site as an "all-access pass" to her life.
"I will give you access to all my exclusive content and tell you all my secrets and breaking news before anyone else," she writes on Preemium's homepage.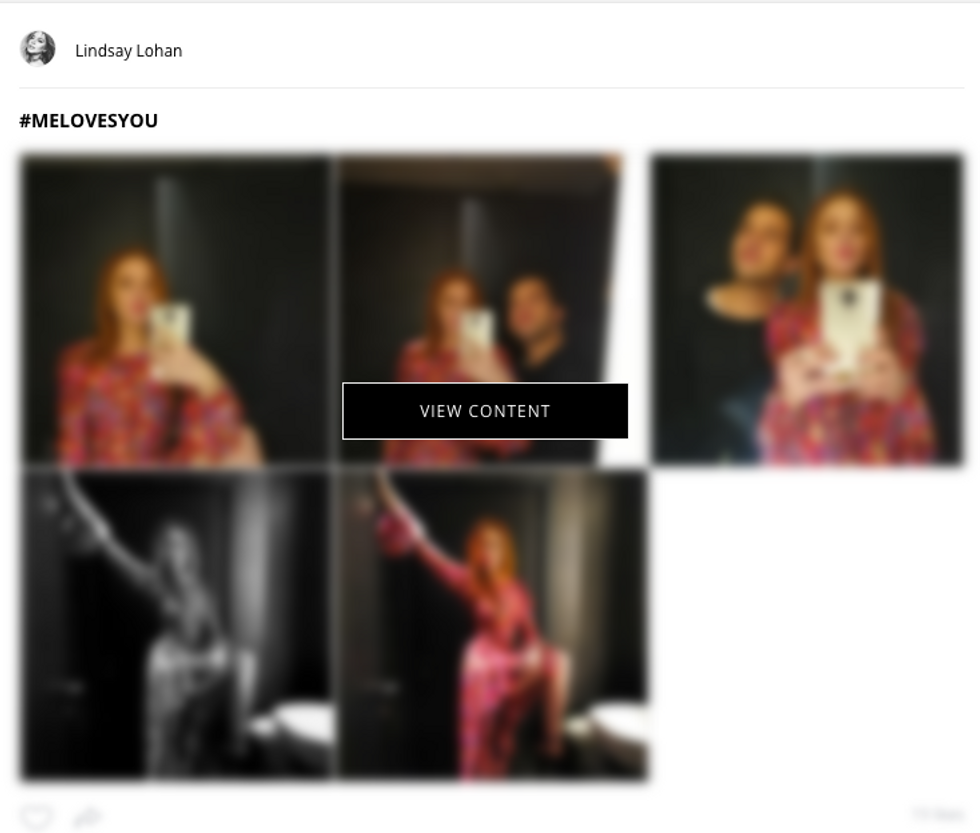 If you're not willing to fork out three dollars for monthly insight into Lindsay's lifestyle, you can always follow her on her highly entertaining Instagram or catch her in her new role in Sick Note on Sky.
[h/t Harper's Bazaar]
Image via Instagram/Preemium