For many menstruating women, Toxic Shock Syndrome feels more like a scary folk tale than actual threat. Luckily our awareness is slowly increasing, in part thanks to advocates like Lauren Wasser. When she first shared her experiences of contracting the deadly disease at age 24 in a viral VICE article, Wasser became the face of an often-overlooked illness — one with high cheekbones.
The fashion model, who booked her first Italian Vogue gig at just two years old, has continued to work after losing both legs to TSS. She feels a sense of duty to advocate for other survivors without the platform to share their own experiences. "If men's dicks were falling off, this wouldn't be an issue," Wasser says. "But because it's a women's health issue, we're not recognized, and that's why I'm fighting for us."
She's also part of the push for inclusion of disability on the runway — walking in the Savage x Fenty show at New York Fashion Week this year and currently working on a documentary. Wasser says she has felt the start of the much-needed shift within fashion, but knows that "Rome wasn't built in a day."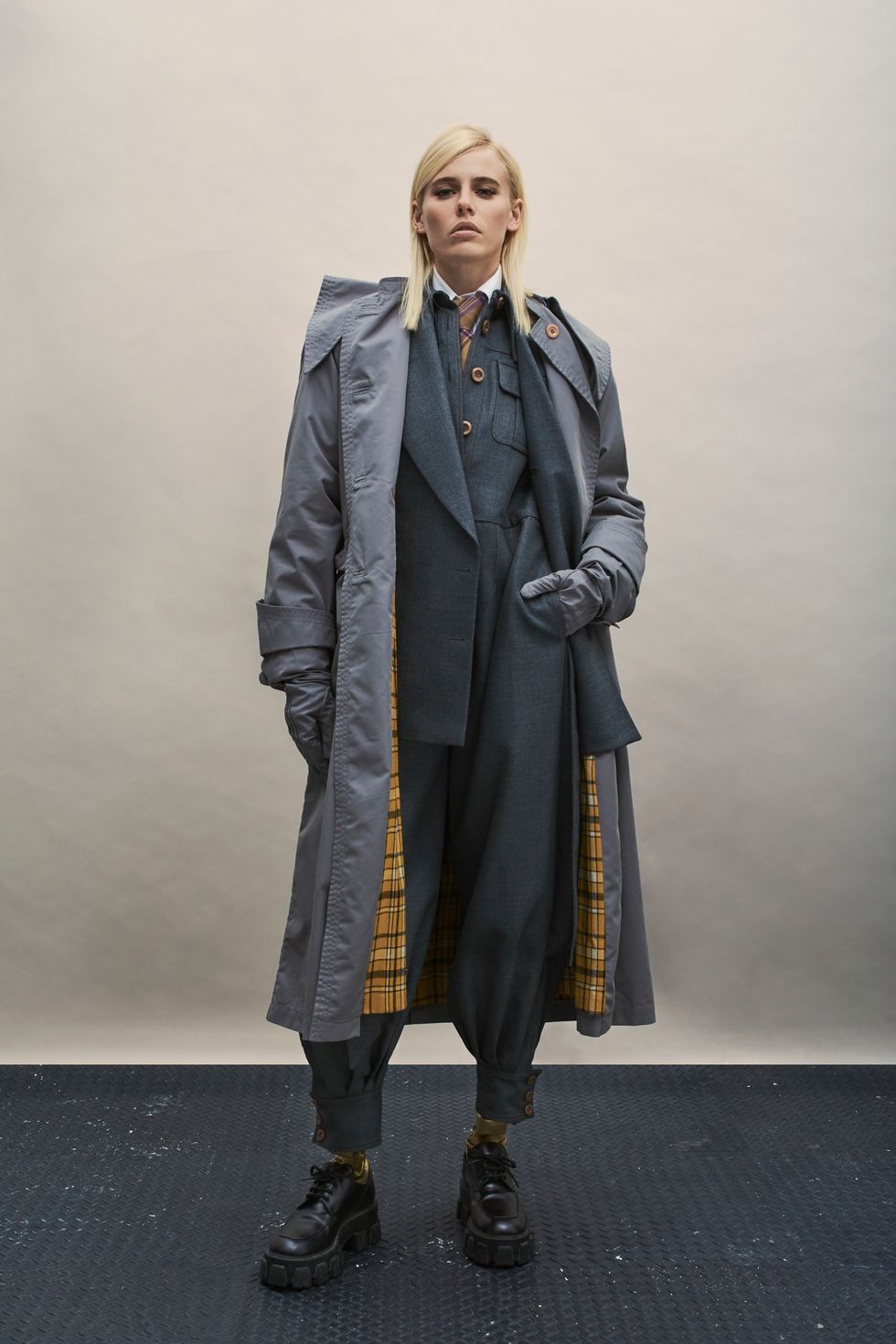 Clothing and gloves: Gucci, Shoes: Prada
Advocating for a global change in the feminine care industry over the past eight years, Wasser has shown that she's far more than one article or moment. She's in this for the long haul, and takes each obstacle or win as it comes. That's on a personal level, too: the model is currently ecstatic about her new prosthetics, which will finally allow her to wear heels.
PAPER spoke to Wasser about navigating life, modeling, and her love of sports after surviving TSS.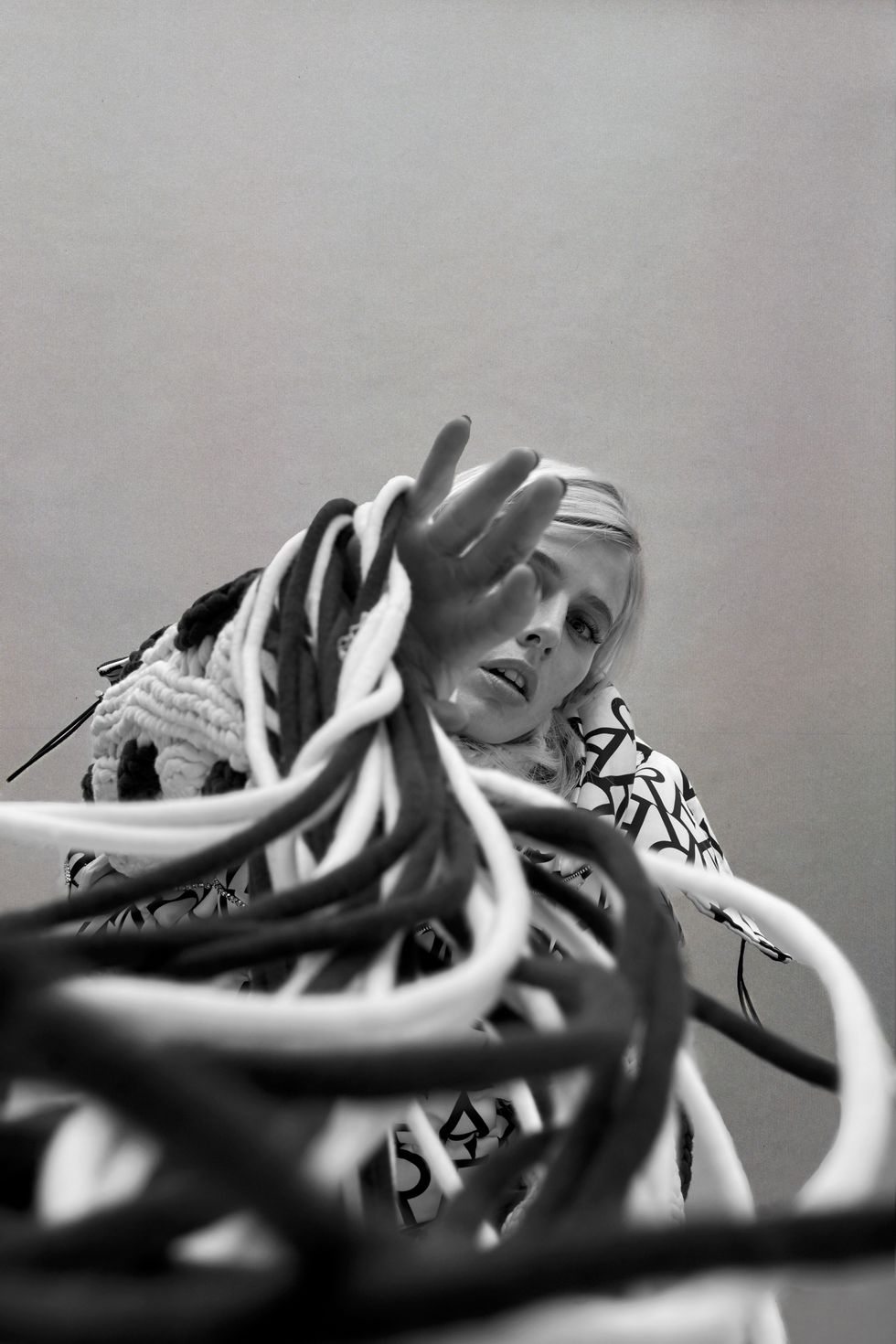 Sweater and vest: Area
Both of your parents were in the modeling industry. Did you always want to be a model?
It's funny actually. I don't think I wanted to model ever. I think it was the opposite. I've also been an athlete my whole life. I played basketball and grew up more of a tomboy. I ended up doing modeling regardless because she forced us to, and now looking back I'm so grateful for the moments. My mom was like, "Sit down and learn your angles," and it definitely paid off. So I always tell her thank you.
So you didn't want to be a model as a child. When did that change?
I literally thought I would play basketball. That was my dream. That was my first love. Modeling was always there, but it was never anything that I was really going after. Then I almost died, and going through my whole experience made me really learn about myself. Through photography, I was able to see my experience and myself in a new way that I hadn't before. It gave me a whole new identity, a whole new look. I was fighting for something that was much bigger than myself, and it wasn't about me just being pretty anymore.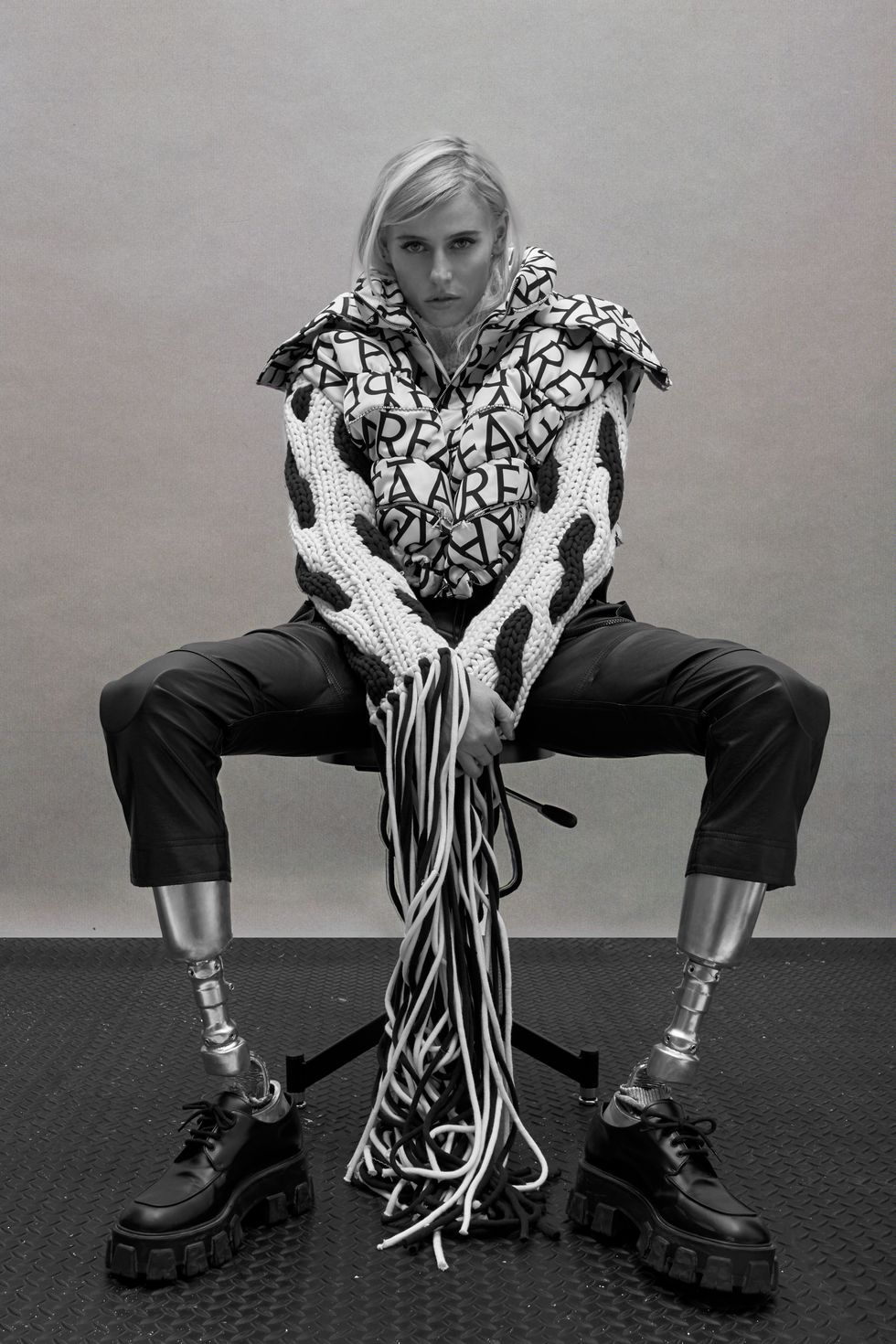 Sweater and vest: Area, Pants: Faith Connexion, Shoes: Prada
You've had a great year working as a model, including walking in the Savage x Fenty show at New York Fashion Week. What is your relationship to modeling now?
I'm so grateful for the position I'm in now because of my platform. I'm so grateful for it because it's changing, making people think outside of the box, opening doors and breaking down stigmas. Right now, I'm so elated to say that I'm a model. That Savage Fenty show, I'm still shook. I still can't believe that happened. It was one of the best moments of my life, honestly.
How have you felt received after your experience within the modeling industry?
Honestly, I have days where I look back and I can't even believe I made it. I can't believe I'm actually alive and that I'm thriving and I'm accepted and loved by so many. I came into the fashion world at the moment when things are changing, it's been one-sided for so long. So I think the timing was so crazy. I basically won the lottery because I feel like the fashion industry ten years ago would not be as accepting. It hasn't completely changed, but the fact that it's changing and people like me are being accepted and recognized for their diversity and their differences and highlighted, it's a really beautiful thing.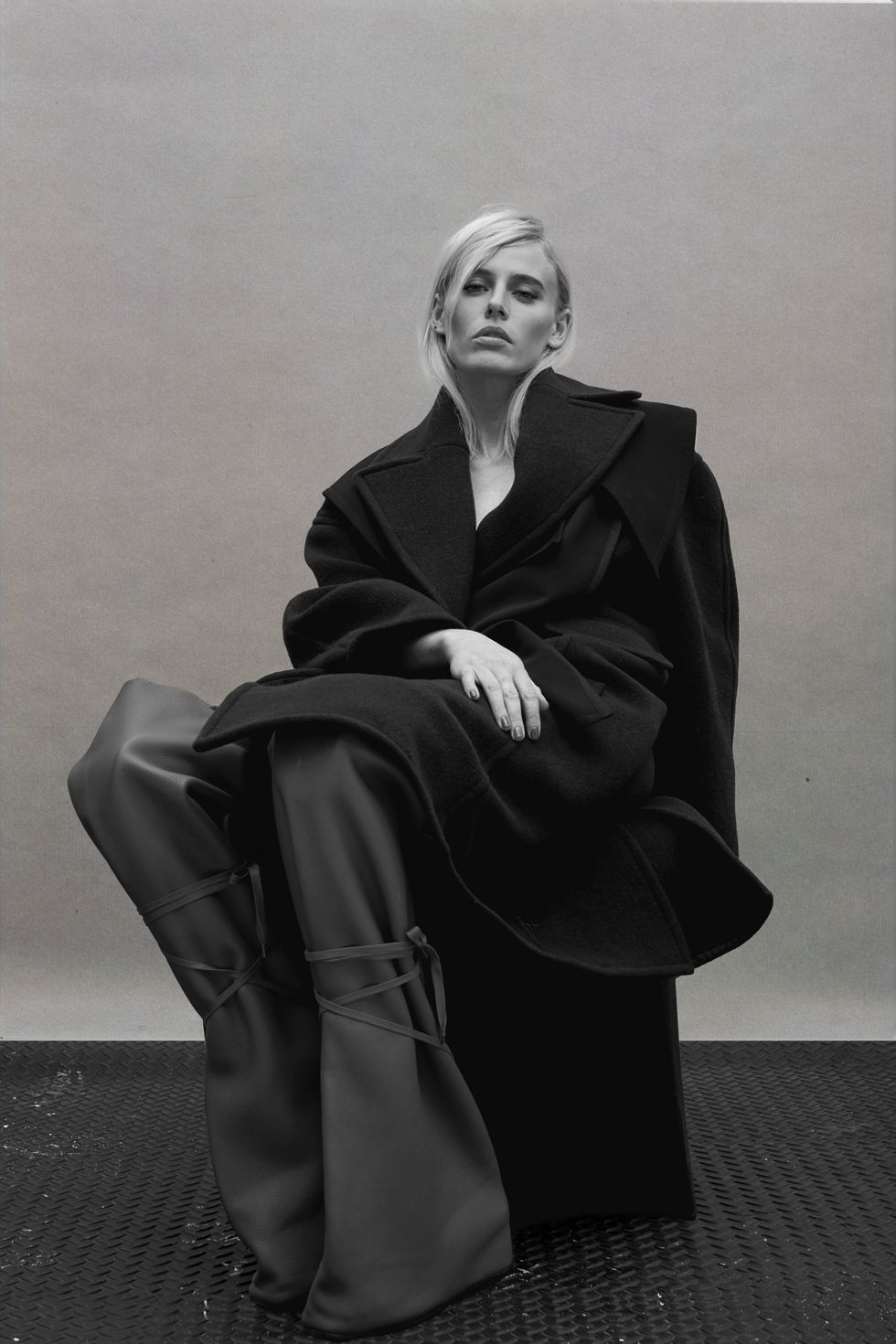 Coat and boots: Acne Studios
What about your love of sports? How did your experience shape you as an athlete?
You know, I forget sometimes that I don't have my legs. I wasn't born this way, so it's something I've had to grow with and become one with and it's been really tough. And I actually think being an athlete helped me to get to where I am now physically and see it all as a challenge for me to take on and conquer in the end. I had my second amputation this year and before that I was so stuck and in so much pain, it was impossible. Now that I've had that second amputation and am pain-free, I'm completely back to normal, like when I was 24. I feel the same. I can do anything and everything. I've been training to run the New York City marathon and am going to do that next year.
As a TSS survivor, you're very dedicated to spreading awareness. What would you like to see changed?
I would definitely love to see safer products. All of these feminine hygiene products that are on the market today carry all these toxins like chlorine, dioxin, all these synthetic fibers that are super dangerous. We as women are using them and putting them in one of the most sensitive places in our bodies at a really sensitive time. It's something that can be easily changed. And you see my story, but there are so many women, little girls, and families that have been affected. This is happening and you never hear about them because they're not models. So I think the biggest thing is for me to make women aware so that they can know the dangers.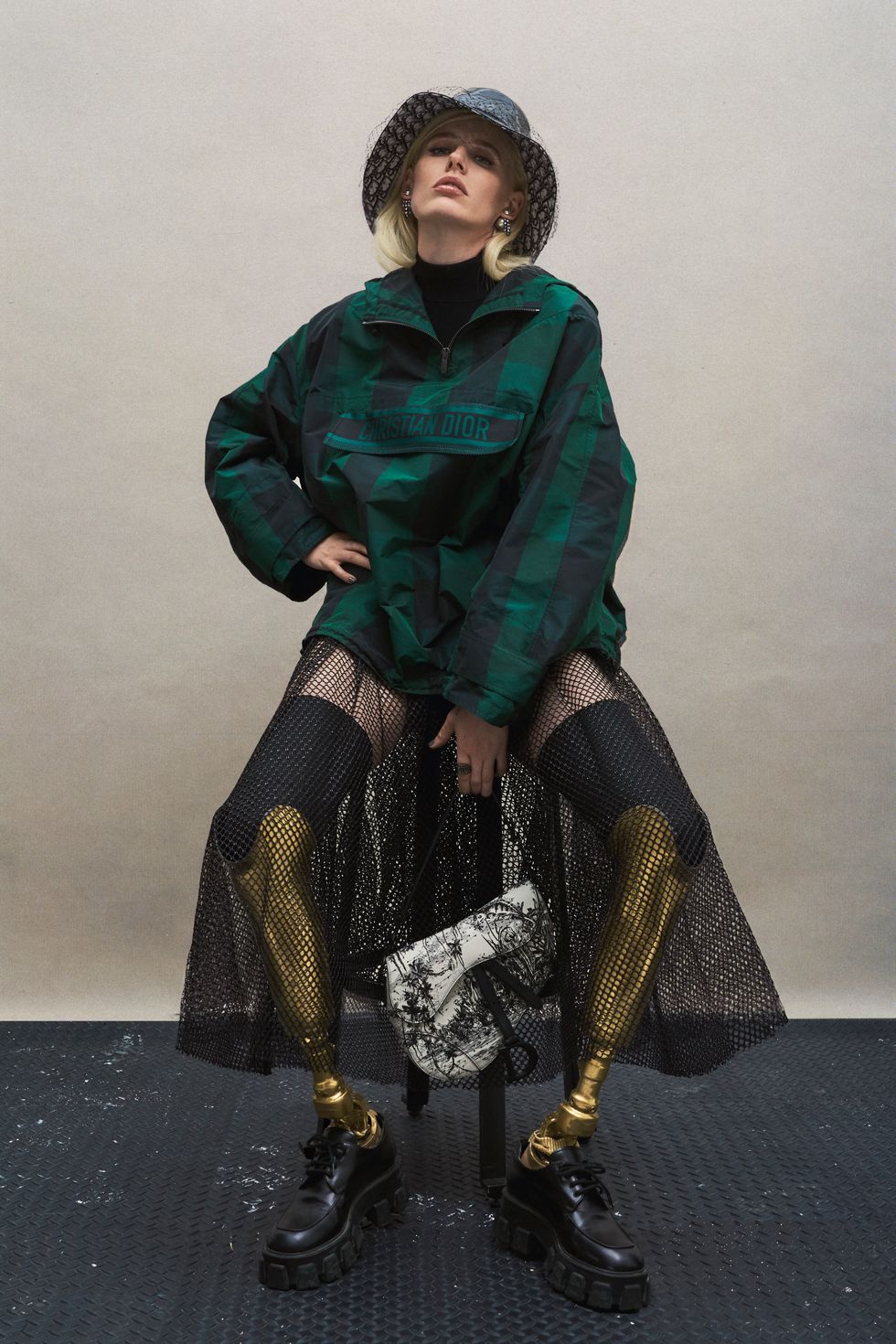 Clothing and hat: Christian Dior, Shoes: Prada
What has been the biggest lesson for you over the past 8 years?
As cheesy as it is, that nothing is impossible. I never imagined that eight years ago I'd be sitting in my room, head shaved and without my foot. I was contemplating suicide, and never would have thought that anyone would look twice at me. I couldn't imagine anyone wanting to take a photo of me, or anyone loving me for that matter. I was scared of everything I was doing but I learned and adapted and kept pushing through the fear. I think no matter what you just have to keep pushing through and hopefully on the other side there's beauty. There definitely has been for me.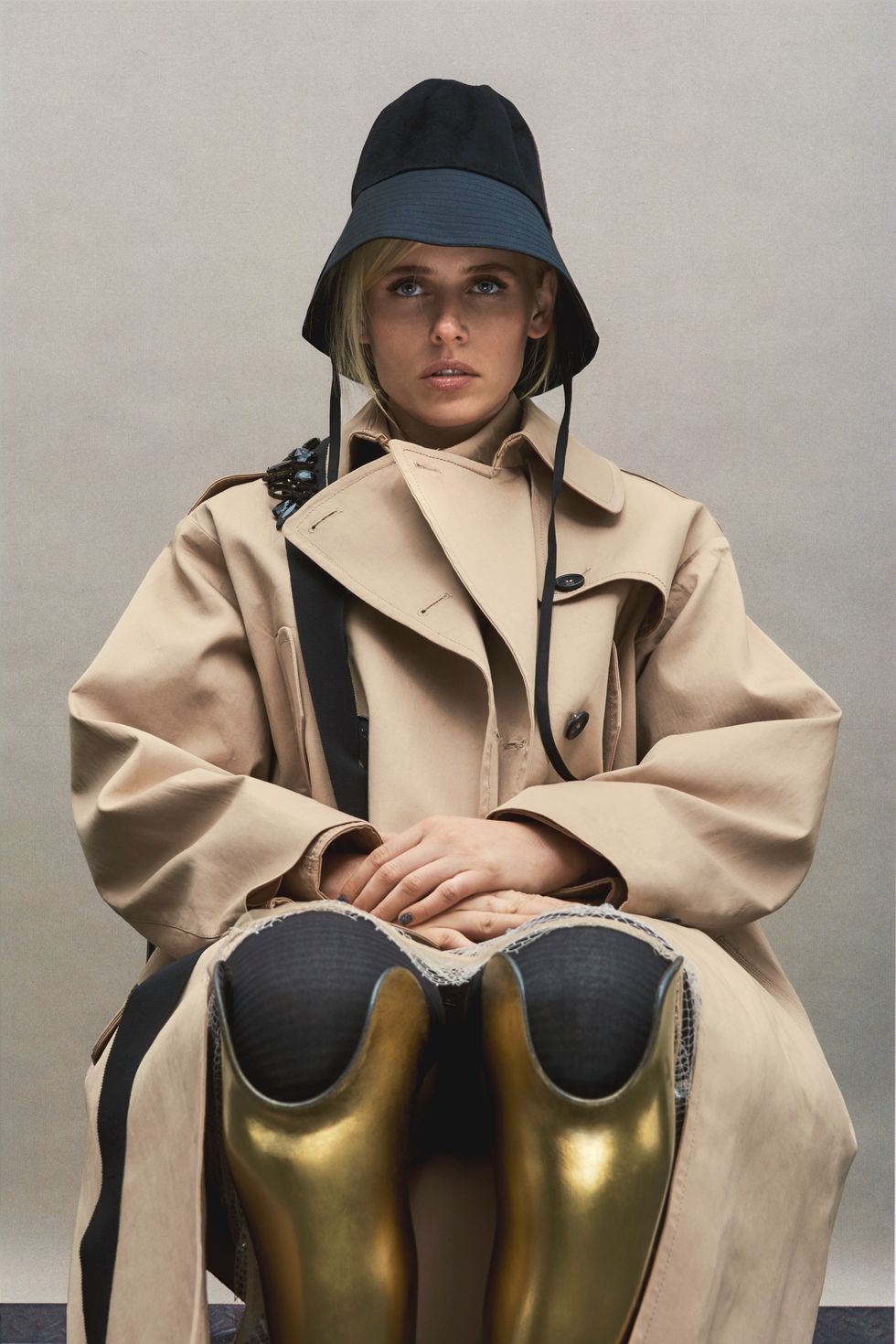 Coats and Skirt: N°21 by Alessandro Dell'Acqua, Hat: Valentino, Shoes: Prada
Sign Up For The Morning PAPER