The conversation surrounding human-caused climate change and its connection to natural disasters everywhere, including the devastating wildfires in Australia which began in September, is one that's long overdue. According to the Australian Bureau of Meteorology, "climate change is increasing bushfire risk in Australia by lengthening the fire season, decreasing precipitation and increasing temperature."
There are currently many ways to help out financially with the country's relief efforts and, alternatively, some are doing what they can creatively to raise awareness of the worsening conditions.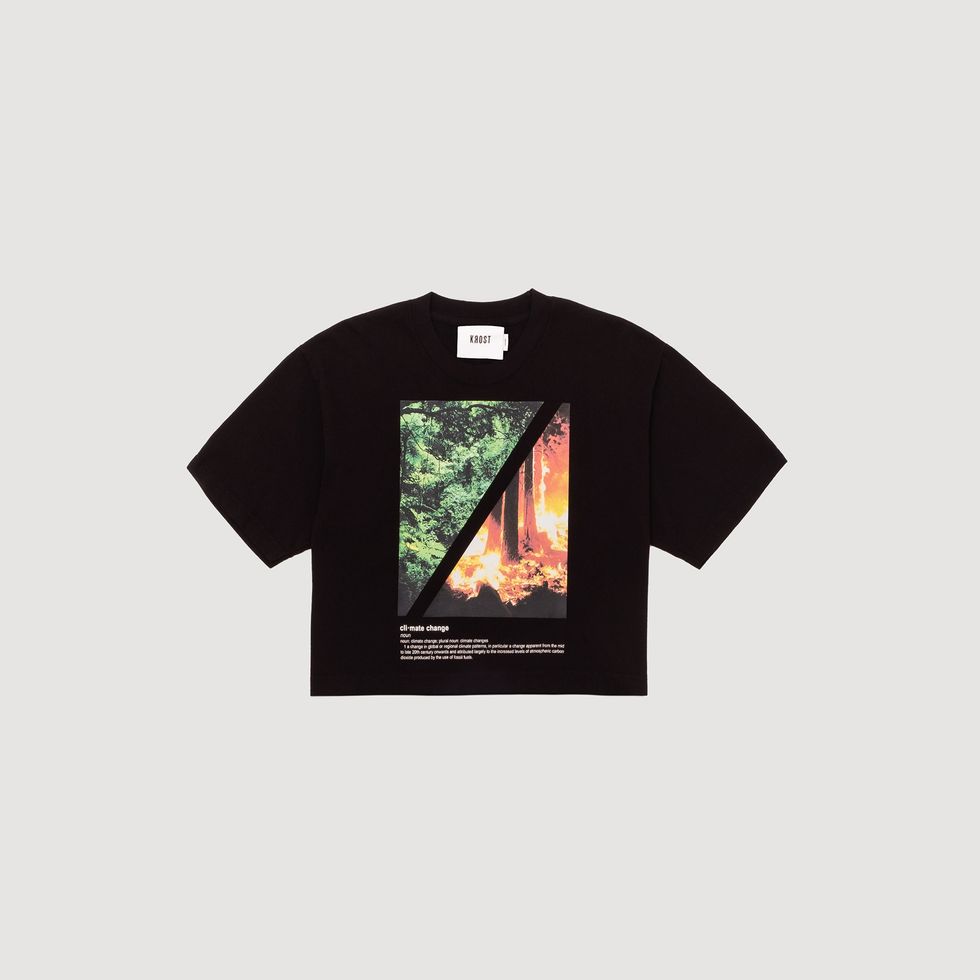 One such initiative is being led by KROST, the luxury streetwear label known for its philanthropic missions and partnerships with non-profits. (Selena Gomez, Hailey Bieber and Gigi Hadid have all sported the brand.) Following their most recent capsule collection called EDEN, which donates part of its proceeds to reforestation projects, the brand is releasing a pair of climate change tees that bring awareness to the Australia fires.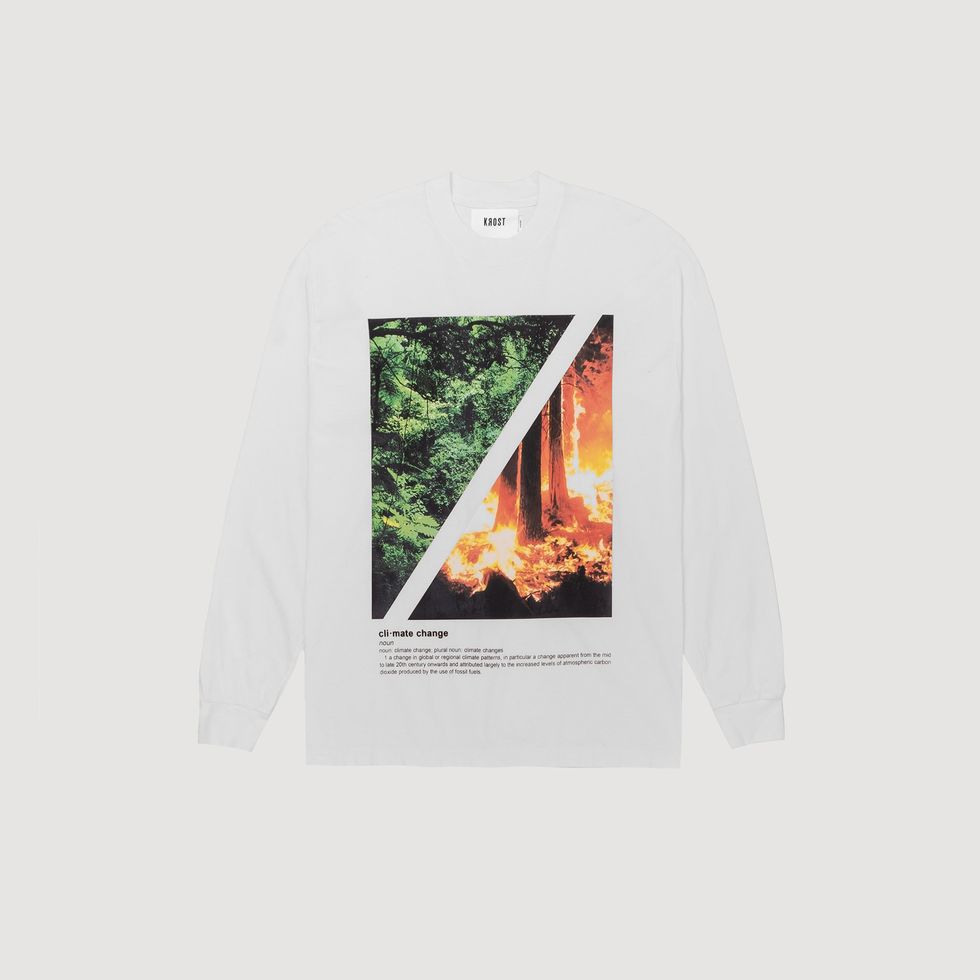 All of the proceeds from the shirts, which depict an image of a lush green forest alongside a field burning in flames, will be donated to the Australian Red Cross which will help people displaced from the fires. At the bottom of the tee, the word "climate change" is listed with its dictionary definition.
The long sleeve tee is available worldwide for $60 onKrost's website and the crop tee is sold exclusively at the brand's New York pop-up on 70 Thompson St.