Kim Kardashian West is showing off a new accessory on her Instagram story, as she is one to do. Though this time, instead of a 21-year-old thong or athleisure, the reality star is sporting... a necklace that was implanted into her skin? That also glows?
Chrissy Teigen has also hopped on the Cronenbergian body horror train, with skin-colored feathers embedded into her chest. And Queer Eye's Tan France took a selfie while wearing a collar that seemed to come out of his neck, some kind of cross between an Elizabethan ruff and fish gills. What is happening?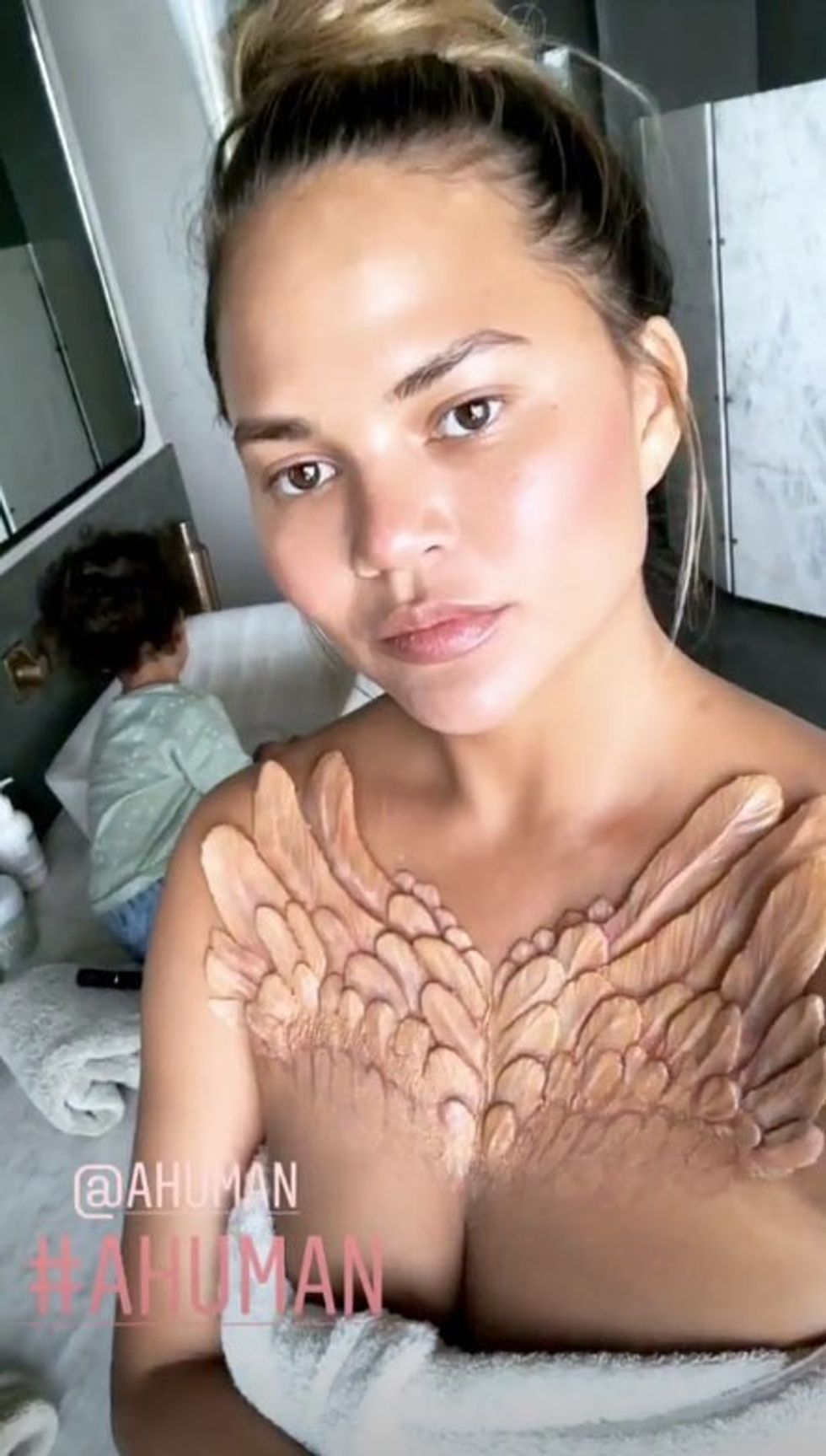 Kardashian West, Teigen, and France were all promoting A. Human, which, according to the press release, is an "immersive, theatrical art experience" conceptualized by PR maven Simon Huck (Food God Jonathan Cheban's former business partner). The exhibition tackles body modification, featuring the likes of implanted, seashell-like heels, elongated spines, and a pair of exaggerated shoulders made by Nicola Formichetti. Other contributors include venerated makeup artist Isamaya Ffrench and theater director Michael Counts.
While none of the pieces can actually be inserted into the body, they look pretty convincing. "Fashion is more than the clothes you wear, it's also the choices you make about your body and how you present yourself," Formichetti told Vogue. "I like pushing the boundaries of what can be considered fashion and finding the edge of self-expression. My inspiration was a lot of imagery drawn from sci-fi and fantasy drawings of things that aren't quite human. Aliens and robots are disquieting because they look humanoid but the details and proportions are different."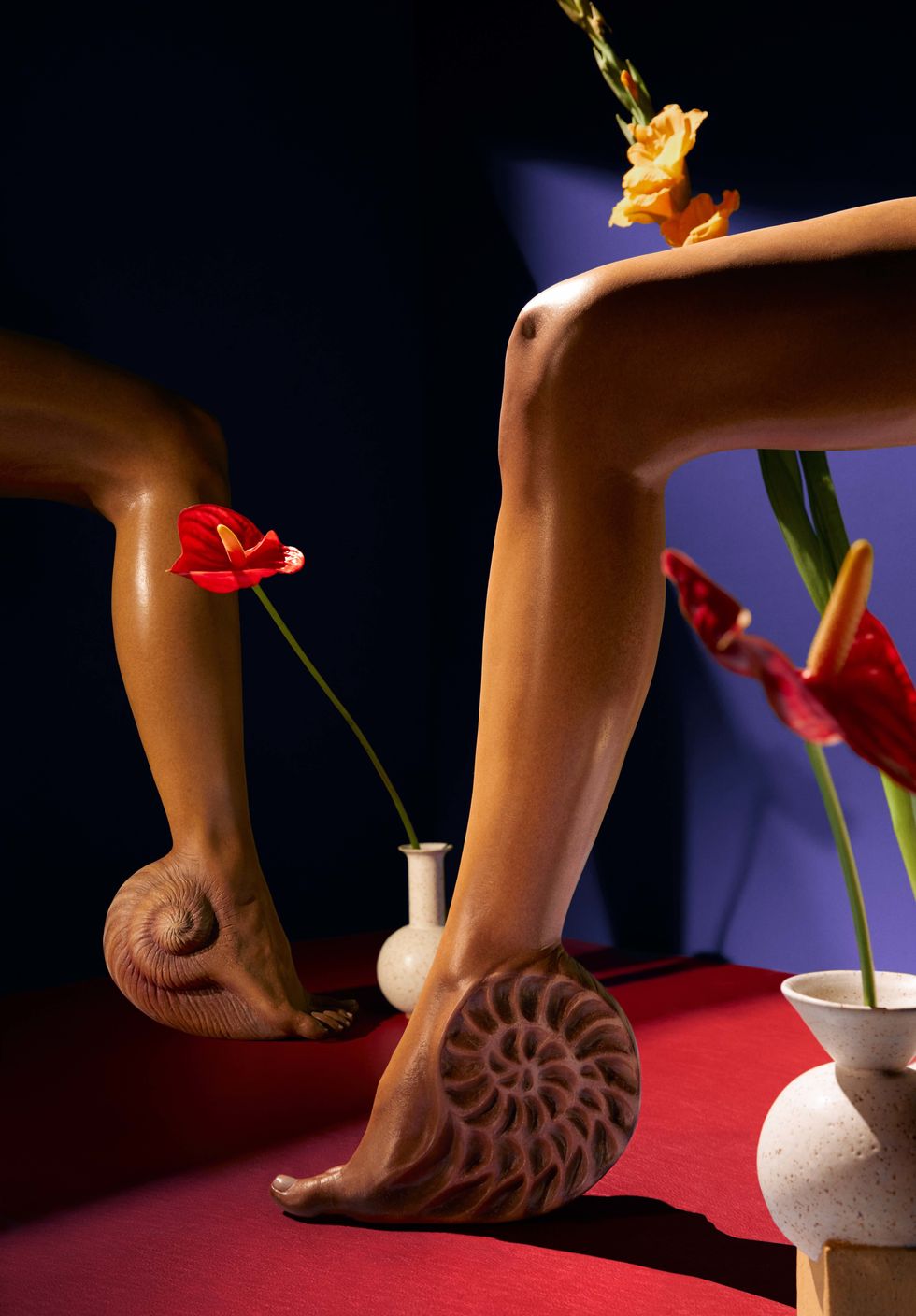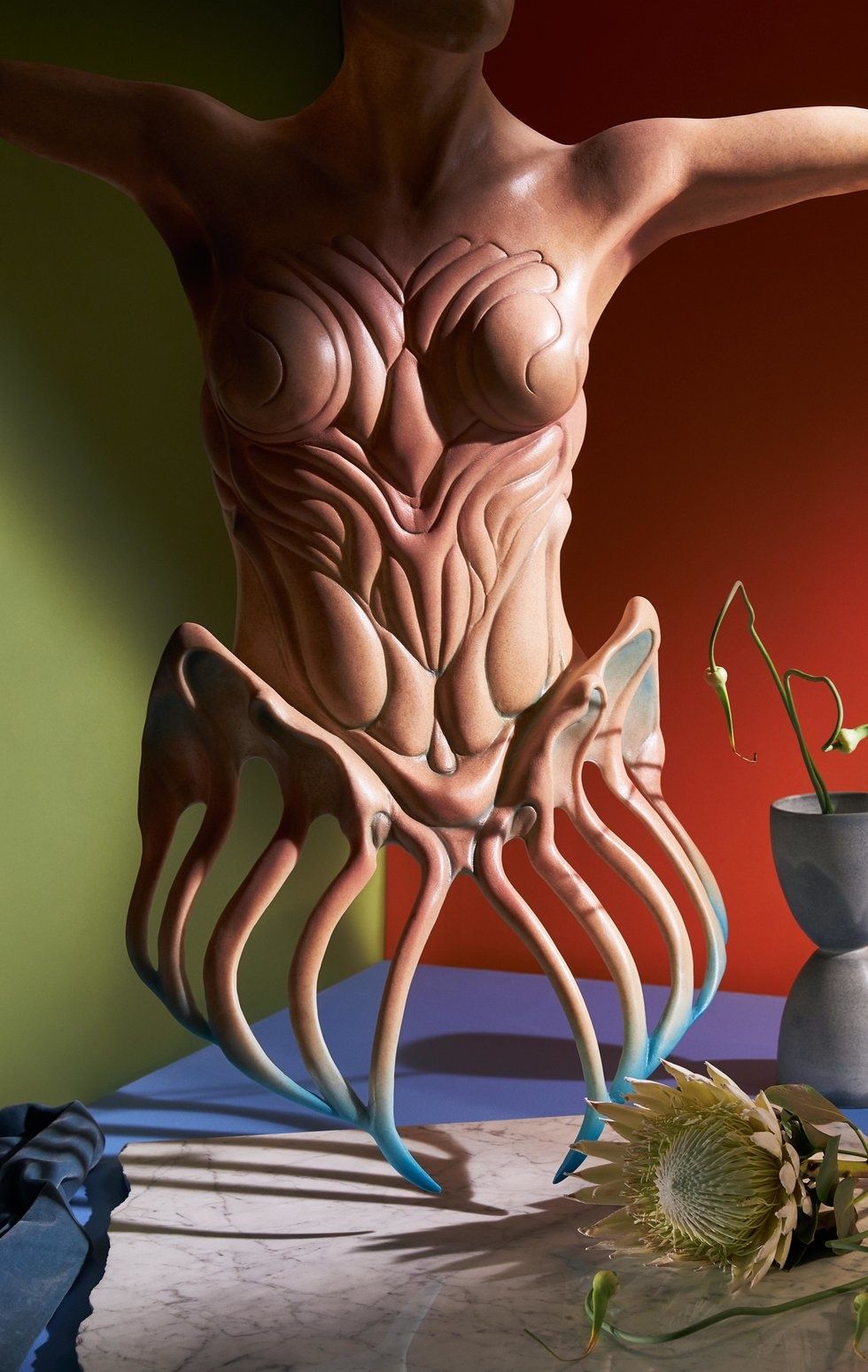 A. Human opens to the public on September 5th, in New York City's SoHo. Admission is $40. Dystopia isn't cheap!
Photo via Instagram. Additional photos courtesy of A. Human.